#1 CCTV Pipe Inspection Sydney – Your Local Drain Inspection Plumber
Do you need plumbing services for CCTV pipe inspection Sydney. We are Sydney's plumbing experts, with over 20 years of experience in CCTV drain inspection Services. Call us right today; we're open 24/7!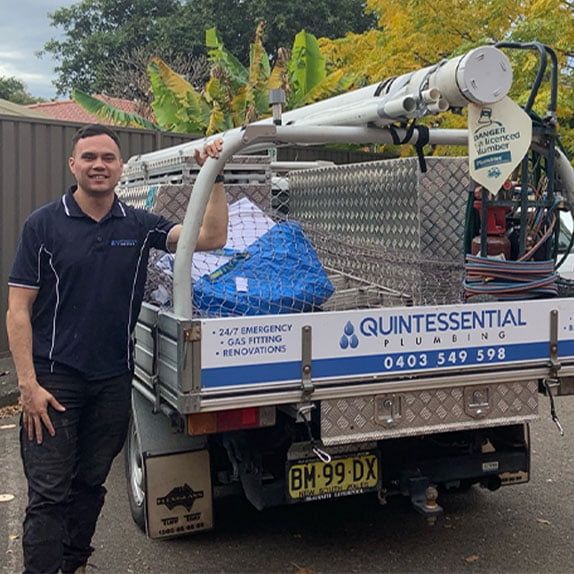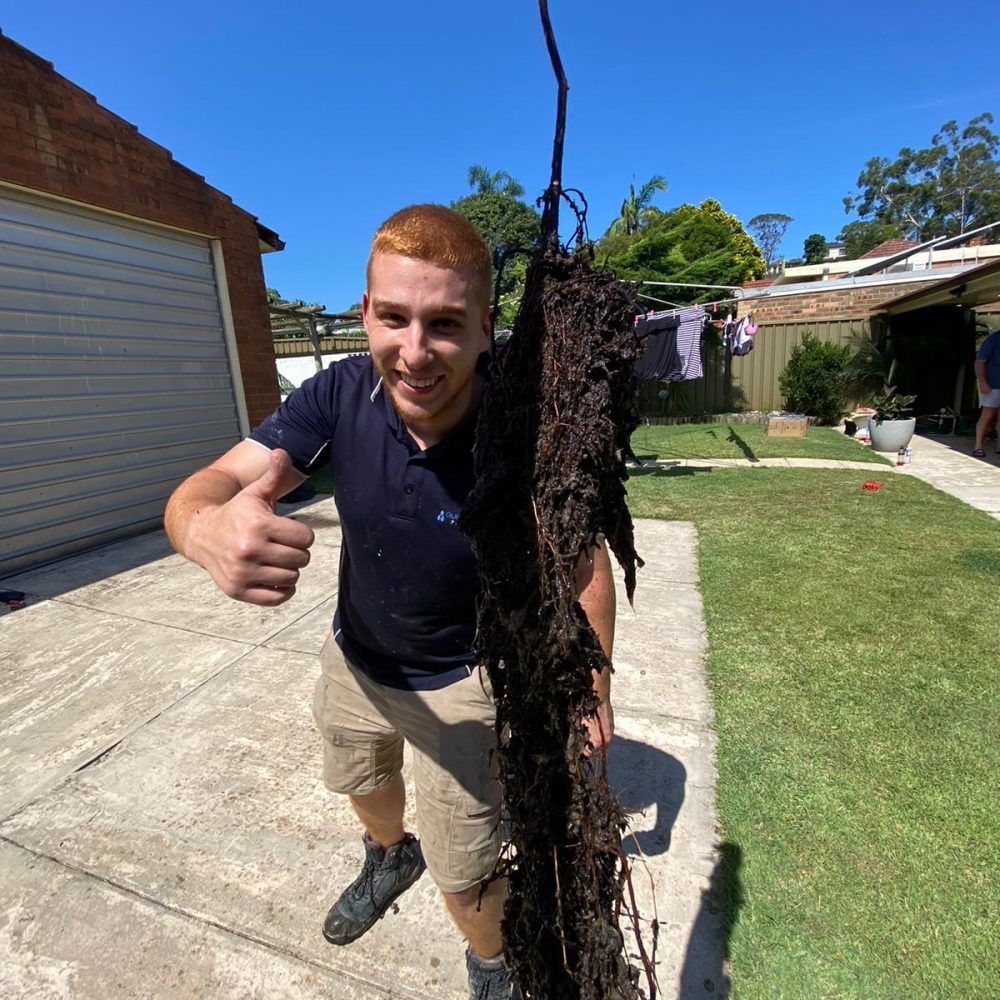 We Use Cutting-Edge Technology For CCTV Pipe Inspection Sydney
When it comes to dealing with pipe, drain, and sewer blockages, Our plumbing professionals in Sydney have access to a wealth of cutting-edge technology.
This makes the job a little easier and increases the efficiency of the plumbers who are dealing with the problem. Quintessential Plumbing Sydney has consistently invested in the most up-to-date technology and in training our expert plumbers to use it correctly. In this regard, a drain camera inspection using the most up-to-date CCTV drain cameras is an important part of the services we offer.
When performing drain inspections at Quintessential Plumbing Sydney, we use CCTV.
Quintessential Plumbing Sydney Team goes above and beyond when it comes to identifying the source of a problem. For any drain inspection, Sydney businesses can count on us to use cutting-edge Closed Circuit Television (CCTV) pipe cameras to diagnose and solve even the most difficult problems.
Draining the cameras CCTV can also be used to conduct plumbing inspections, which we can use to examine your entire drainage system for any problem areas or potential future issues. We can also use it to see if the installation is compliant and functional. This is especially important if you want to ensure that your property's plumbing system is in good working order and won't break down unexpectedly.
Result-Oriented CCTV Drain Plumbing Contractor Near You
Quintessential Plumbing Sydney uses a closed-circuit television pipe inspection camera to figure out what's causing your clogged drain. This is cutting-edge technology that is extremely accurate at locating recurring blockages and performing a thorough plumbing inspection. If a problem is discovered, we will work with you to resolve it with the least amount of disruption to you and the environment. 
A correct diagnosis of a sewerage system problem is critical to obtaining quick and effective results – we understand that this is not a problem you want to be recurring or long-term for your company! We can not only determine the cause of the blockage, but also the location, depth, and severity of the pipe damage or blockage. This allows us to perform a thorough drain inspection, develop a customized solution, and replace broken or damaged pipes with the least amount of mess, cost, and inconvenience.
The simple act of clearing a clogged drain or stormwater pipe does not reveal the source of the obstruction. A high-pressure water blast or an electric eel may be used during a drain inspection in Sydney to not only remove the obstruction but also to ensure that the problem does not recur. Other plumbers lack these capabilities, but we can provide a complete solution with minimal effort thanks to our drain cameras CCTV.
When dealing with recurring blockages, non-invasive drain inspections are the quickest and most cost-effective method of treatment. To produce cost-effective solutions, we use cutting-edge excavation and clearing technology, as well as leading camera and inspection equipment. 
Our highly qualified plumbing team will, without a doubt, find a solution to your blockage problems. They enjoy solving problems!
CCTV inspections can also help to prevent future problems by detecting issues before they become more serious. It's also a good idea to thoroughly inspect the condition of the drains before investing in a large property. Quintessential Plumbing Sydney can undoubtedly assist you in this regard.
WHY CHOOSE US FOR CCTV DRAIN INSPECTIONS IN SYDNEY?
We understand that every customer has different needs and a different budget, which is why we provide two drain repair options: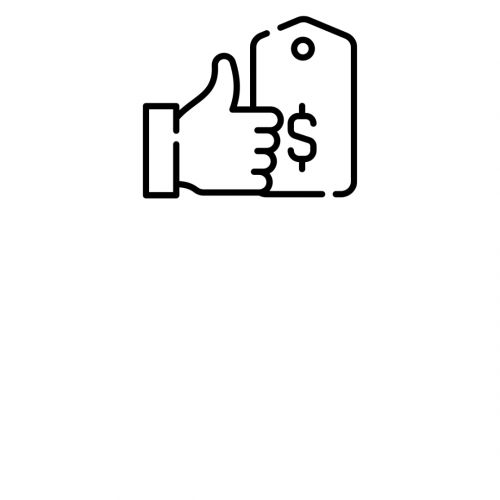 PRICING UP FRONT
We provide you the total cost up front, with no surprises.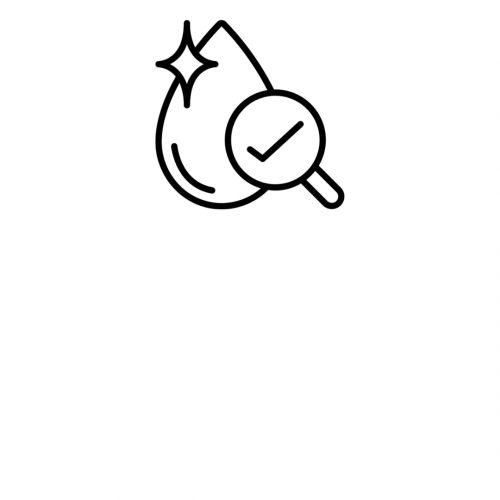 CLEAN AND ORGANIZED
We always respect your home and leave it clean, safe, and secure.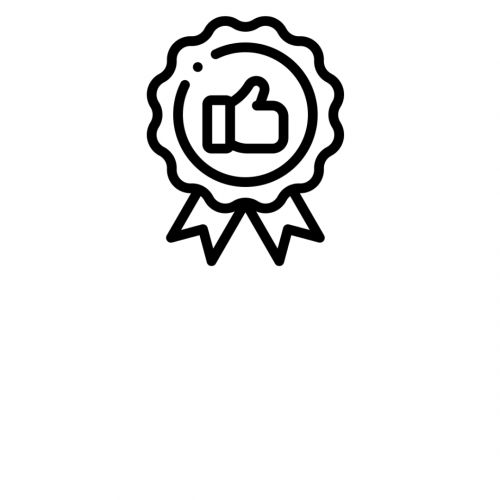 QUALITY GUARANTEE
All of our work is guaranteed and of the finest quality.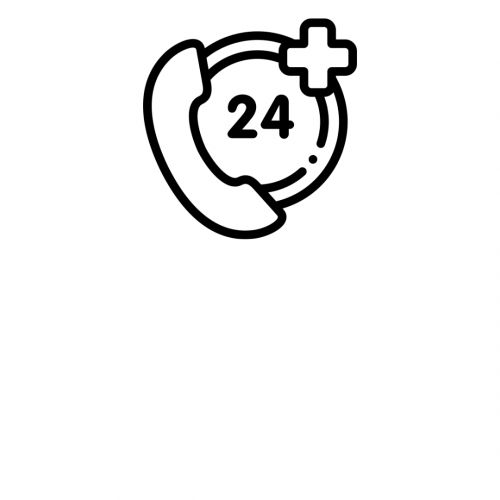 EMERGENCY SERVICES
Our team is available 24/7 to assist with any emergency that may arise.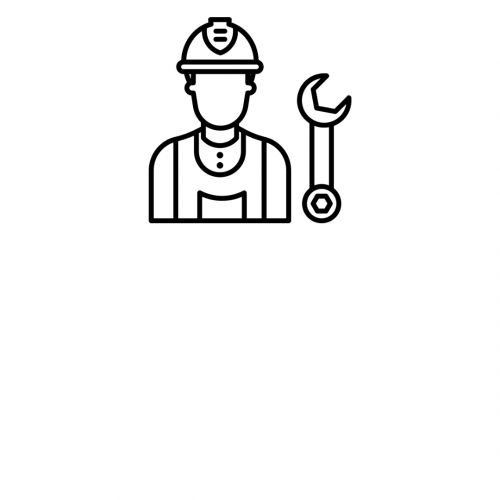 LICENSED PLUMBERS
We are completely licenced to perform work in the safest manner possible.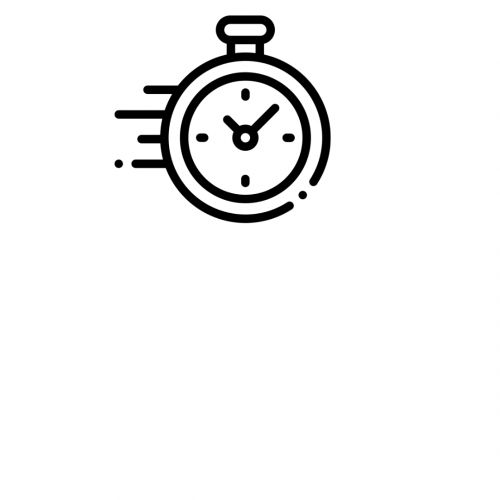 ON-TIME 
We understand how essential your time is, so we guarantee on-time arrival.
Affordable CCTV Pipe Inspection Sydney – Let Our Plumber Minimize The Cost
Without the need for costly excavation, we use cutting-edge camera inspection equipment to determine the exact nature and cause of any blockage in your drainage system. Our flexible head cameras transmit CCTV data to LCD monitors, eliminating the need for guesswork in locating a blockage. Our drain cameras also have a sensor that allows us to pinpoint the exact location of your drains so that we can map their layout. 
We clear the blockage using commercial high-pressure water equipment that can cut through tree roots and clear blockages once we've determined the source of the problem. As a result, excavation costs and time are significantly reduced, with only the necessary sections excavated and repaired, potentially saving you thousands of dollars. If the situation is critical, we can organize excavation using traditional dig methods or non-destructive dig methods using our in-house NDD.
We can even take color images of your drain pipe or sewer and save them to a memory card or DVD for future reference! For all drain inspections in Sydney, we provide excellent customer service.
Highly Skilled CCTV Drain Inspection Contractors in Sydney
Our skilled team is committed to delivering high-quality, long-lasting results while maintaining our competitive edge. Quintessential Plumbing Sydney Group is dedicated to providing excellent customer service and employing smarter, more innovative methods. Our drain inspection services in Sydney and the surrounding areas ensure that your drainage system continues to function correctly and efficiently.
Quintessential Plumbing Sydney Teams proudly serves the Sydney CBD, Greater Sydney areas,  and other regional NSW areas with our specialized locating equipment and highly experienced team.
No more guesswork or unnecessary digging to find your blocked drains with a drain camera leak detection system. We can even take color images of your drain pipe or sewer and save them to a memory card or DVD for future reference.
Please contact Quintessential Plumbing Sydney today for more information or questions about drain cameras CCTV.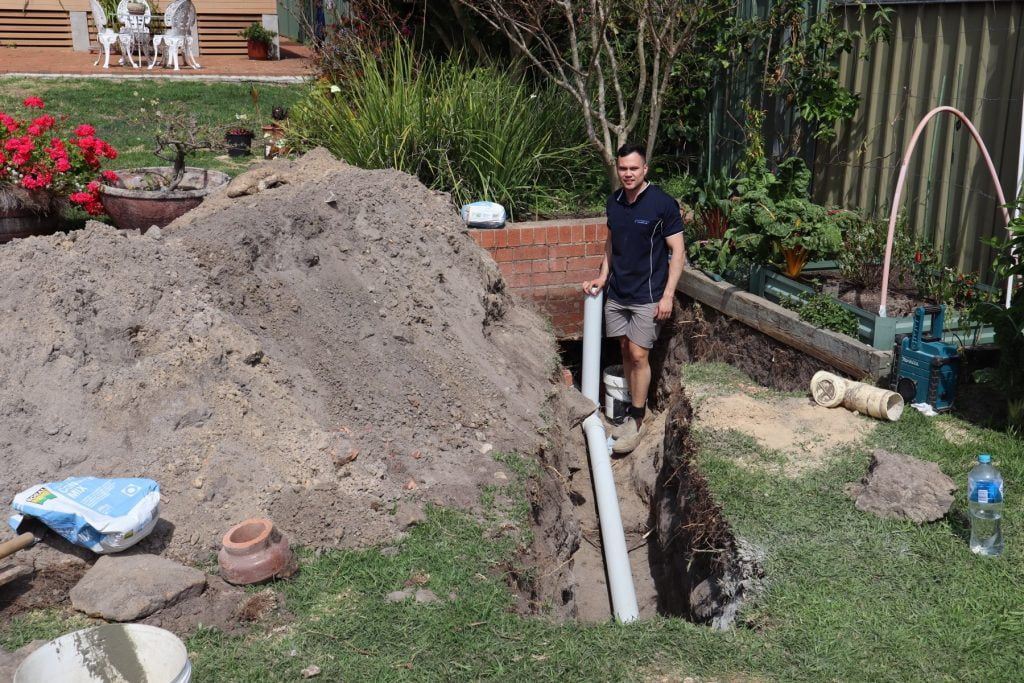 Locally Trusted CCTV Pipe Inspection Plumber near You in Sydney - We're Always Ready to Help
Quintessential Plumbing is your blocked drain and blocked toilet specialists providing Drain Camera and CCTV services across Sydney. We service all inner city and surrounding suburbs of Sydney day or night and with 60 minute response time. Our fleet of emergency vehicles is fitted with GPS tracking systems sending you the closest emergency plumber in Sydney available. Our utes are fully equipped for all kinds of blocked drains and emergency work making sure after we leave your place, the problem is permanently fixed.
We operate 24 hours, 7 days a week, and never close, so if you find yourself in a plumbing emergency call us on 0403 549 598 and we will dispatch the closest local plumber to your address.
FREQUENTLY ASKED QUESTIONS ABOUT DRAIN CCTV CAMERAS
What are CCTV camera inspections?
CCTV cameras let plumbers see what's wrong with sewers without having to dig or take down walls or floors to get to the plumbing. Most of the time, these types of sewer inspections are the most cost-effective way to find where sewer and pipe blockages are.
When do you use CCTV drain camera inspections?
If you notice any of the following problems, you should think about having your CCTV cameras checked.
– Water drains slowly.
– Water backing up.
– Persistent blockages.
– Gurgling noises.
– Foul odors.
What is a sewer inspection camera?
A small waterproof video camera attached on the end of a flexible cable is used for sewer camera inspections. To perform a visual inspection, this camera snake is put into the sewage system and pushed through the pipeline.
Are sewer cameras worth it?
It's a good idea to invest in a sewer camera examination simply to be safe, especially if you live in an older home or haven't had your sewer lines inspected yet. Early detection of an issue can save a lot of time and money.
Can I receive the photos from the pipe inspection?
Yes. You'll have a record of the state of the plumbing system in your home to help you plan future repairs.
What areas do you service?
We Service All Of Sydney! 
Our dedicated team of highly experienced plumbers will look after your property with the utmost care, ensuring your property is maintained to the highest standard at all times.
How does a drain camera inspection work?
A sewage camera, like a drain snake, is a compact, flexible camera hooked to a cable. The plumber will utilise the snake to reach to the place where a clog or break may present, in the aim of resolving the issue with minimal invasiveness.
Benefits of using drain cameras for diagnosis ?
CCTV drain camera inspection is a sophisticated diagnostic technology that is used to inspect pipes and drains thoroughly. This gives a clear image of the overall state of a plumbing system and eliminates the guesswork.
Can I get a copy of the CCTV footage?
Drain rods are frequently used by our highly trained plumbers to clear a common blocked toilet, basin, or shower. Our state-of-the-art high-pressure jetting system, which operates at 5000KPA and can cut through tree roots and other debris, may be used to clear more complicated blockages. As a result, this is the most common method we use to deal with blocked drains in Sydney, and it is also our most effective tool for all blocked drain repairs.
We can use closed-circuit television (CCTV) camera footage to identify the cause of the blockage once the blocked drain has been cleared. We can also pinpoint the exact location of the blockage above ground, as well as the depth and direction of flow, using our cutting-edge locating equipment. This ensures that only a specific area will be excavated if necessary. At no extra charge, we provide a DVD copy of the footage as well as a full report.
How do you inspect a drain?
When inspecting a drain or sewer pipe, a video inspection method is preferable. A camera will be put into the drain line and via the sewage line using this procedure. The plumber will be able to see the pipe from the inside, which will include its whole length.
Why choose quintessential plumbing for cctv drain inspections ?
Quintessential Plumbing Sydney's team of experienced blocked drains plumbers has over a decade of experience and has the knowledge and skills to clear drains and Our plumber has a CCTV camera to inspect your drain and see where the clogs are and also equipped with latest high pressure jet.
What can drain cameras detect? Here are some problems that can only be found with a plumbing camera.
Drains get clogged. Homeowners most often have to deal with clogged pipes. Other problems include tree roots, burst or cracked pipes, collapsed drain pipes, sagging drain pipes, and major clogs.
Client-Centric CCTV Sewer Inspection Company near You in Sydney - What Our Customers Say about Us