Blocked Drains Sydney
Do you have blocked drains? Are you looking to unblock your drains in Sydney? We are the Sydney plumbing experts, with over 20 years of experience in water filter installation. Call us today, we are available 24/7!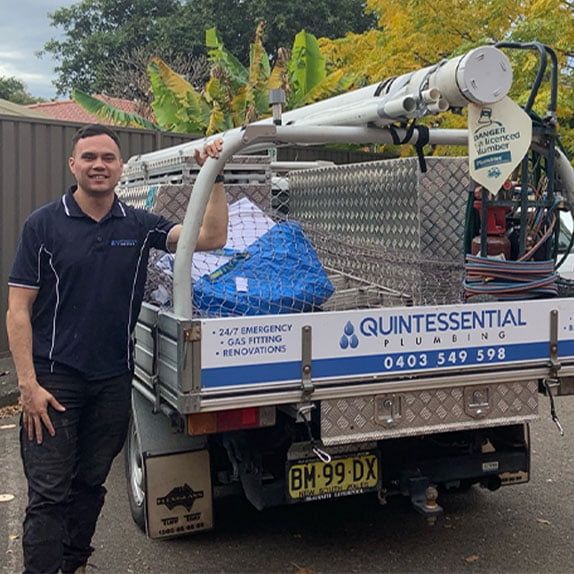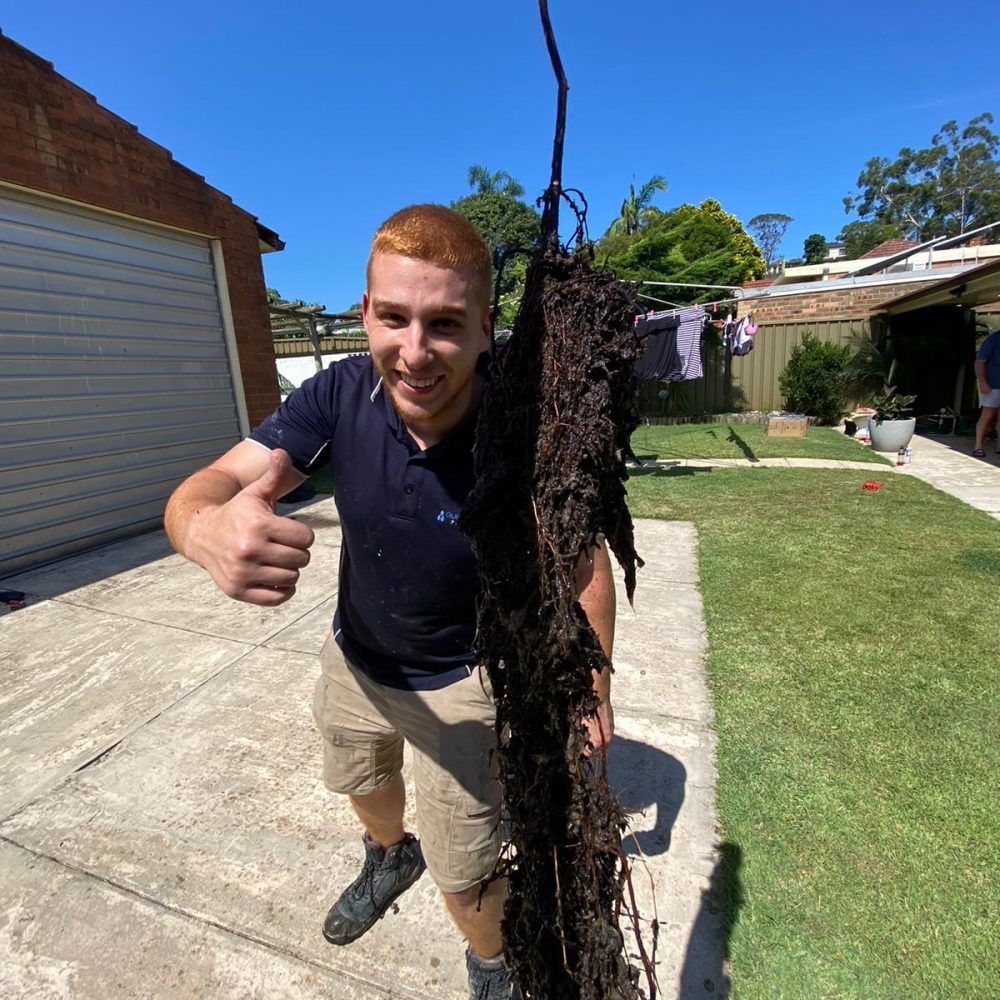 BLOCKED DRAINS, DRAIN CLEARING & CCTV DRAIN INSPECTIONS IN SYDNEY
At Quintessential Plumbing, we specialise in complete blocked drains, blocked toilets, stormwater blockages, pipe relining and replacements in Sydney –  throughout the Sydney Metro area. Whether your toilet needs to be unblocked or you have an overflowing drain; we take care of all your blocked drain needs in one place!
Quintessential Plumbing has expert licenced plumbers, who  properly address your drain needs all throughout Sydney. With over ten years of experience, we can address any drain problem, and offering a lifetime workmanship warranty. 
Our knowledgeable and experienced team of Sydney blocked drain plumbers stand apart. We take the time to understand your needs and work in partnership with you to ensure we achieve the best possible outcome.
Blocked drains in your Sydney home can have a drastic impact, rendering your entire home and plumbing system inoperable. With the increase of moulds and pests, the negative impacts might range from a health hazard to an unpleasant odour. It can also lead to structural damage, tainted water, and leaks in your home. As a result, don't leave your Sydney blocked drains unattended. Give the experts at Quintessential Plumbing Sydney a call.
TYPES OF BLOCKED DRAINS
The most common blocked drains do not occur overnight. Different types include a clogged sewage drain, a clogged stormwater drain, a slow-draining toilet, a clogged shower drain, a blocked kitchen sink, blocked outdoor drains and much more.
It is advised to contact Sydney's blocked drain experts at Quintessential Plumbing Sydney to get your drain blocked problem fixed quickly and affordably. Although it may appear that cleaning blocked drains using DIY methods is a simple process, it is critical to discover the core of the problem; otherwise, the problem may develop.
SIGNS OF BLOCKED DRAINS
To avoid a plumbing disaster or more property damage, keep an eye out for these signs of clogged drains Sydney
THE FRONT YARD HAS WATER POOLING IN IT. – Because the water is unable to proceed along the typical pathways, it will seek refuge in any available area. This is frequently caused by clogged drains, particularly in your sewer.
THE STRONG SMELL OF THE SINK IN THE KITCHEN – Blocked drains in your Sydney home can cause a foul odour to emanate from your sink. Food items could be deteriorating and stuck in the pipeline.
 SLOWLY FLUSHING THE TOILET AND BACKING UP INTO THE BOWL – When your toilet takes a long time to flush and water backs up into the bowl, there could be a blockage.  Anything else will not travel or break down sufficiently to reach the sewage system, resulting in a plumbing issue such as a clogged toilet or sewer blockage. 
YOUR DRAINS MAKE A GURGLING NOISE – May appear from grease, oil, soap, and food in the pipeline, causing air to become trapped, is a symptom of blocked drains in your Sydney home.
THE MOST COMMON CAUSES OF BLOCKED DRAINS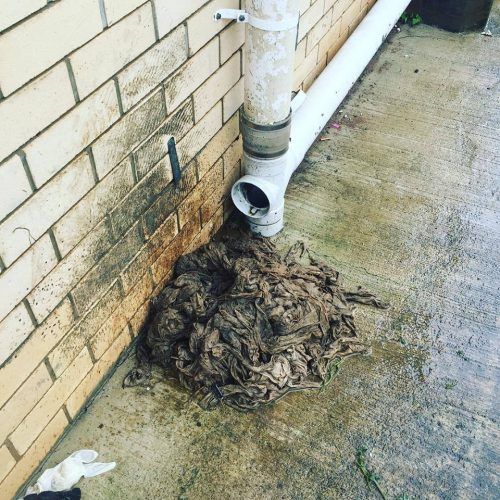 Foreign Objects & Oils & Grease
Your drainage system is only designed to handle specific liquids, such as urine and human waste. Any additional substance can clog drains, alter water flow, and cause other problems.
Everyday goods can be flushed down the toilet by accident. Rings, jewellery, and even toothbrushes are all common offenders. Drainage can also be harmed by improper disposal of personal hygiene products. Consider the following items: dental floss, baby wipes, toilet paper, diapers, tampons, tissues, and cotton balls. Properly dispose of them.
Food that is washed down the sink might become trapped anywhere in the pipes, clogging drains. Pouring oily or thick items can lead to a build-up that acts as a barrier, preventing the water from flowing freely.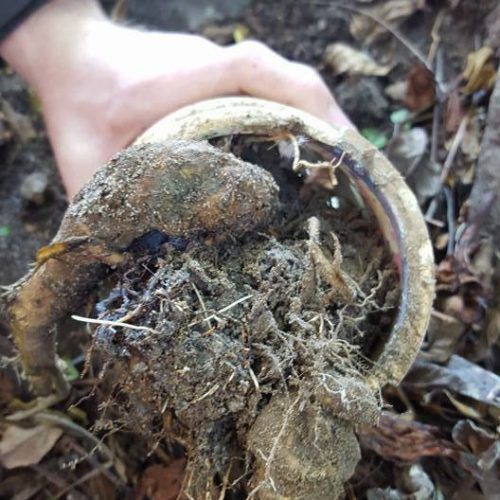 Tree Roots & Defective Plumbing
Underground pipes are damp, providing the ideal habitat for tree roots to thrive. Even the tiniest cracks in your pipeline can allow roots to adhere and spread. The tree attempting to break through will put strain on your pipelines, causing them to burst. Leakage and clogged drains will result as a result of this.
A defective plumbing system could also cause clogged drains. It is possible to make mistakes when installing plumbing equipment. Pipes can sometimes burst or develop fractures, causing damage to your home. So, if your drains are clogged, even if they were recently installed, it could be due to faulty plumbing.
It's critical to figure out what's causing the clog, whether it's in the kitchen or the bathroom. As a result, clogged drains aren't something you should disregard. It's time to call your blocked drains plumbing company when you see the telltale indicators of a blocked drain in your Sydney home.
EQUPPED FOR BLOCKED DRAIN EMERGENCIES
Quintessential Plumbing Sydney clogged drains experts will locate the source and recommend the best course of action. The idea is to unclog your drain as quickly as possible.
Quintessential Plumbing Sydney, our team of Sydney's best professional blocked drains plumbers uses the latest cutting-edge technology to detect your clogged drains. With our experience and skills, we can unclog your drain in no time.
Our plumbers for clogged drains are trained to use the following tools and equipment:
Electric Eel 

Jet Blaster and jetting equipment 

CCTV Drain Inspections 

Pipe locating equipment 

Root treatment
WHAT CAN WE DO ABOUT BLOCKED DRAINS?
The following is a step-by-step guide on how we deal with blocked drains in your Sydney home and blockages of any size and severity.
Step 1: We do a first evaluation and testing to correctly identify the source of your clogged drains. To avoid a misdiagnosis, the entire surrounding environment is examined. 
Step 2: For major blocked drains, we use a high-pressure jet blaster to remove the impediment, such as roots, grease, and dirt. Jet blasting is the most effective way to clean clogged drains. The ideal tool for clearing stormwater and sewer drains is a jet blaster. 
Step 3: After the obstruction in your clogged drains has been removed, we run our CCTV drain inspection camera through the piping to correctly report the status of the pipes. 
WHY SHOULD YOU CHOOSE QUINTESSENTIAL PLUMBING SYDNEY FOR BLOCKED DRAINS?
Quintessential Plumbing Sydney's team of experienced blocked drains plumbers has over a decade of experience and has the knowledge and skills to clear drains.
We are a Sydney clogged drain plumber who services both residential and commercial premises in the city. With set pricing, we provide honest, upfront solutions for your clogged drains in Sydney and other plumbing issues. With us, there are no short cuts or quick cures.
Assume you believe you have a plumbing issue in Sydney, such as clogged drains. In that situation, you can also contact our quick response team, which is accessible 24 hours a day, 7 days a week in several parts of Sydney. For any of your plumbing needs, including blocked drains in Sydney, contact our staff.
WE'RE ALWAYS READY TO HELP IN SYDNEY!
Quintessential Plumbing are your blocked drain and blocked toilet specialists providing drain plumbing services across Sydney. We service all inner city and surrounding suburbs of Sydney day or night and with 60 minute response time. Our fleet of emergency vehicles are fitted with GPS tracking systems sending you the closest emergency plumber in Sydney available. Our utes are fully equipped for all kinds of blocked drain and emergency work making sure after we leave your place, the problem is permanently fixed.
We operate 24 hours, 7 days a week and never close, so if you find yourself in a plumbing emergency call us on 0403 549 598 and we will dispatch the closest emergency plumber to your address.
FREQUENTLY ASKED QUESTIONS ABOUT BLOCKED DRAINS
How much does it cost to unblock a Sydney drain?
To begin with, whatever you do, don't fall for the $49 drain cleared gimmicks..A clogged drain can be a source of concern for Sydney residents. Questions pop into my head right away.
Is this really a problem?

Is it possible to fix it?
How much will this cost you at least?
Is this going to cost a lot of money?
The majority of homeowners will choose a less expensive "do-it-yourself" option. They're frequently seen in Bunnings or the local supermarket, carting Drain-O and other drain cleaning products.
The majority of these items are nothing more than gimmicks that will only waste your money. Many of these store-bought drain cleaners are acid-based, which can cause corrosion to metal components in your drain system, resulting in further issues.
It's difficult to put a fixed price on clearing blocked drains in Sydney because there are so many factors that influence the cost. Blocked drains in Sydney can occur for a variety of reasons, and the best solution is dependent entirely on the cause.
A simple blockage caused by organic debris, such as food scraps in the kitchen sink, can, for example, be quickly and inexpensively repaired. A blockage in your sewer pipes caused by a solid mass of wet wipes and grease, on the other hand, will be more difficult and costly to clear.
My advice is to call an experienced and licenced plumber to take care of it; as a Sydney plumber, we offer a $0* callout and are available 24 hours a day, 7 days a week. 
What do plumbers use to unblock drains in Sydney?
Drain rods, high-pressure jet blaster machines, and electric eels are some of the tools we have at our disposal in managing a Sydney blocked drain, as each job and situation is unique. We use CCTV cameras and pipe locating equipment to identify the cause of the blockage once the drain has been cleared.
Clogged drains in the inner west Sydney and eastern suburbs are typically caused by loose and undermined pipework. Although we are fortunate to live in such beautiful areas, the majority of the pipework is original Earthenware pipe (clay pipes), which are prone to cracking and dislodgement. As a result, each blockage is treated differently, and the tools required for each job differ.
Does boiling water unblock drains?
If your drain is clogged with ice cubes — then yes, boiling water can unclog a drain. But if your drain is clogged with the things that normally clog drains — grease, oil, dirt, hair, etc. — then no, boiling water isn't likely to help.
Why does my drain keep blocking ?
Blocked drains are often caused by sanitary products, paper towels or other hard to flush materials that can clog pipes and obstruct a drainage system. Your main sewer line could be clogged if there is a lot of sewage backup every time you flush or empty your sink.
If you drains continue be be blocked it may require further inspection due to cracked or damage pipes and require replacement or relining.
Do you offer emergency plumbing for blocked drains ?
Our utes are fully equipped for all types of domestic and commercial plumbing emergency work, ensuring that the problem is permanently fixed after we leave. We're open 24 hours a day, seven days a week, and never close, so if you have a plumbing emergency or gas leaks emergency, call us at 0290027385  and we'll send the nearest emergency plumber to your location.
What areas do you service?
We Service All Of Sydney! 
Our dedicated team of highly experienced plumbers will look after your property with the utmost care, ensuring your property is maintained to the highest standard at all times.
Who is responsible for blocked drains?
A sewer clog in private wastewater lines is the homeowner's responsibility. Also, they must pay for the repair by a professional plumber. Sydney Water is responsible for sewer chokes found in public wastewater pipes.
How long does it take to unclog a drain?
Over the last ten years, we've dealt with just about every type of blocked drain in homes, businesses, offices, and factories. Blocked drains are commonly associated with toilets, but we see them in a variety of other places. These include clogged kitchen sinks, clogged bathroom sinks, clogged shower drains and bath drains, clogged toilets, and clogged gutters.
Unblocking a blocked drain is a case-by-case situation; some blocked drains can be unblocked in as little as a few minutes. Drain rods, high-pressure jet blaster machines, and electric eels are among the tools at our disposal. It would also take a little longer in some cases to clear the drains. It can range from a simple clogged drain to a more advanced underground sewer pipe blockage.
This will be determined by inspecting the main source of the problem and its location with a CCTV drain camera.
Can I get a copy of the CCTV footage?
Drain rods are frequently used by our highly trained plumbers to clear a common blocked toilet, basin, or shower. Our state-of-the-art high-pressure jetting system, which operates at 5000KPA and can cut through tree roots and other debris, may be used to clear more complicated blockages. As a result, this is the most common method we use to deal with blocked drains in Sydney, and it is also our most effective tool for all blocked drain repairs.
We can use closed-circuit television (CCTV) camera footage to identify the cause of the blockage once the blocked drain has been cleared. We can also pinpoint the exact location of the blockage above ground, as well as the depth and direction of flow, using our cutting-edge locating equipment. This ensures that only a specific area will be excavated if necessary. At no extra charge, we provide a DVD copy of the footage as well as a full report.
Do you offer preventative maintenance plans?
Our plumbers will explain the underlying problem and schedule future serviced maintenance at a discounted rate once the job is completed. You will be eligible for discounts and free advice at any time if you have a scheduled maintenance plan.
A scheduled maintenance plan can include monthly, quarterly, or as-needed visits, depending on the property's needs. Not only are you being incredibly proactive in preventing major plumbing emergencies, but you're also saving a lot of money and protecting your asset by regularly checking your plumbing system is working to the best possible standard.
Our Quintessential Plumbing Sydney plumbers will inspect all faucets and fixtures, water pressure, any leaks, gutters, and irrigation, blocked drains, tap pressure, and hot water systems during a plumbing maintenance appointment.
How do I keep my drains unblocked and prevent blockage ?
Being mindful with what goes down your kitchen sink and toilet, is the best practice to ensure you don't get a blockage again.
4 Tips for blocked drain preventation:
Only 3 P's (Pee, Poo & Toilet Paper)..
Avoid Disposing of Cooking Grease in the Kitchen Sink. …
Never Flush Non-Toilet Paper Products. …
Have Regular Pipe Inspections
WHAT OUR CUSTOMERS SAY ABOUT US