Burst Pipe Repairs Sydney
Have you had a pipe burst? Is your pipe in need of repair? With over 20 years of experience in pipe repairs, we are Sydney's plumbing experts. Call us today; we are available 24 hours a day, seven days a week!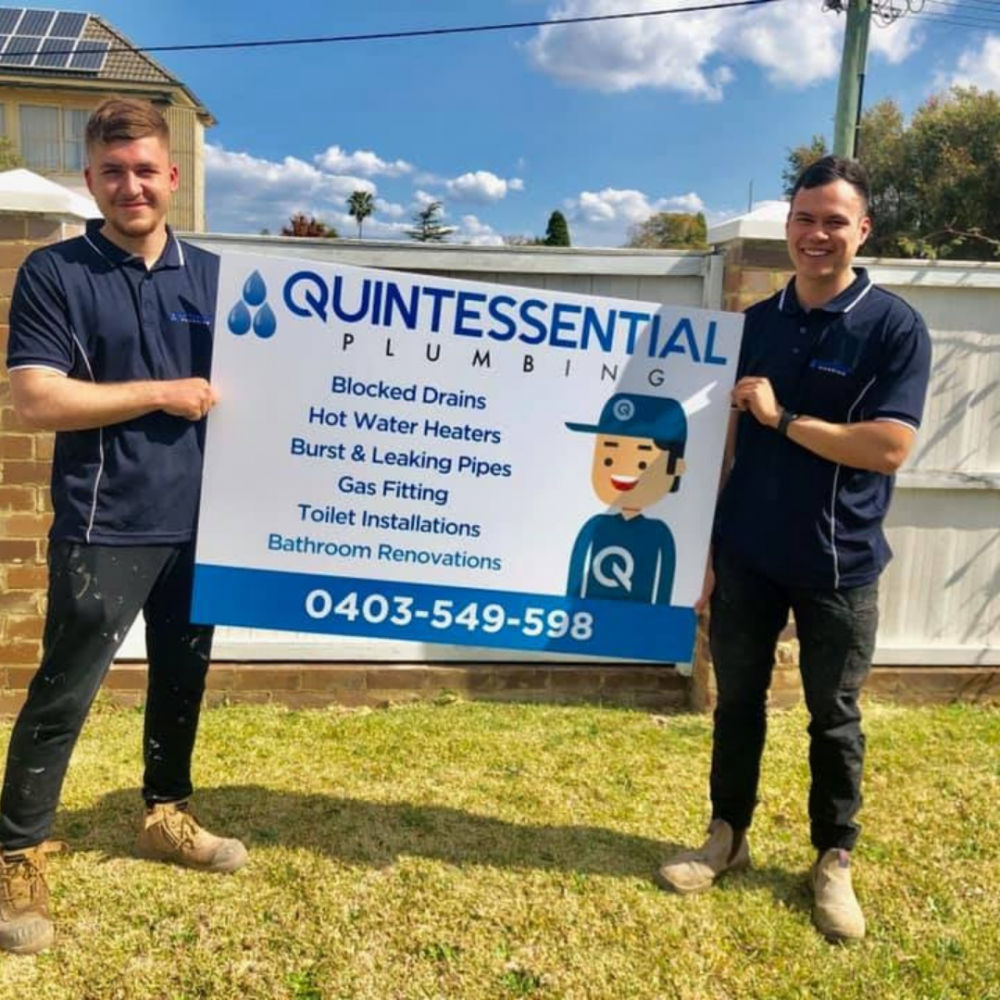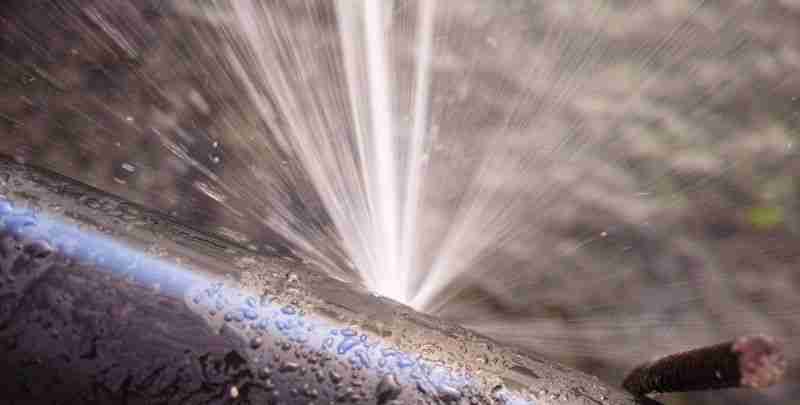 WATER DAMAGE CAN BE OVERWHELMING FOR ANYONE
It causes you to be distressed and inconvenience by disrupting your life, your house, family, and business. At Quintessential Plumbing Sydney, we think you should be able to return to your usual life as soon as possible. We've helped hundreds of Sydney homeowners and property managers stop the damage, perform top-notch repairs, and prevent burst pipes from occurring again.
At Quintessential Plumbing, we specialise in emergency plumbing,  burst water pipes, and repairing burst pipes and blocked drains in Sydney . Whether your need an emergency burst pipe repair or you have a major water leak; we take care of all your burst pipe needs in one place!
Quintessential Plumbing has expert licenced plumbers, who properly address your burst pipe needs all throughout Sydney. With over ten years of experience, we can address any drain problem, and offering a lifetime workmanship warranty. 
Our knowledgeable and experienced team of Sydney burst pipe plumbers stand apart. We take the time to understand your needs and work in partnership with you to ensure we achieve the best possible outcome.
A burst or leaking pipe can be disastrous to a household or business. It can be gradual or unexpected in the blink of an eye. Nonetheless, it can cause property damage and disrupt the smooth operation of your plumbing system in your Sydney home.
FIXING YOUR BURST PIPE FAST IS OUR TOP PRIORITY
When a pipe bursts, the first thing you should do is stop the water leak from spreading. Start by turning off your water main, which is usually located near your water metre in your front yard. If water has poured into any electrical equipment or power sockets, it is also highly recommended that you cut off your energy.
If it is safe to do so, start turning on your cold taps closest to the water main now that your water and power have been turned off. Then repeat the process with your hot water taps, which will help to discharge any remaining water in your water pipes and reduce the leak. (Make certain your water is hot.)
WHAT TO DO WITH A BURST PIPE
Shut the Water Off – Immediately turn the water off, leaving the water running can cause more damage to the property.
Open Your Taps – The reason why pipes burst is due to pressure build-up in the channels and therefore opening it up will release the pressure.
Clean Up & Call The Plumber – Call your plumber to fix the pipes and repair the damage to your home. Whilst you wait begin to mop up the floor to prevent any further damage. Our professional burst drain plumbers will inspect, find the cause, and repair your pipes.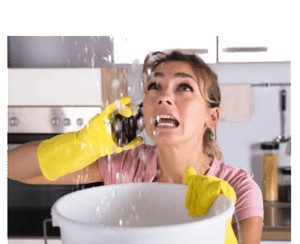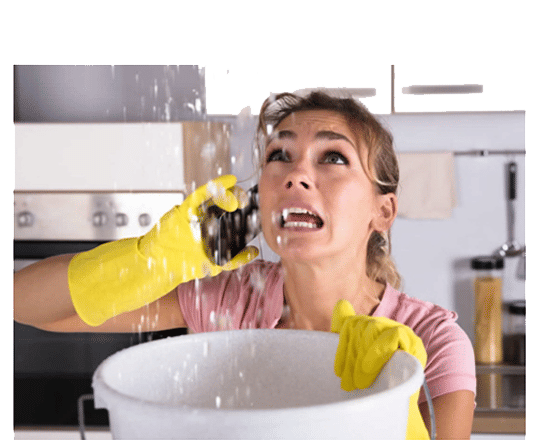 THE MOST COMMON CAUSES OF BURST PIPES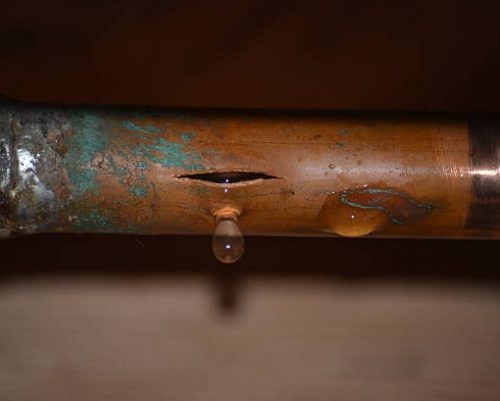 High Water Pressure & Temperature – The speed at which the water travels can have an impact on the pipeline's stability and cause your pipe to burst.  Another indication of a burst pipe is a change in temperature, causing the pipeline to crack. Especially from cold water.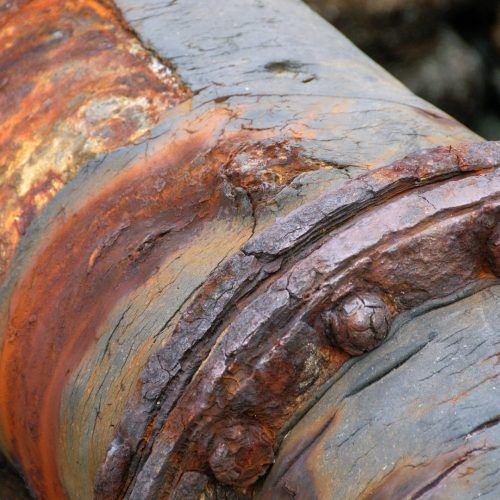 Rust & Corrosion – Pipe corrosion happens when the inside of old metal pipes rusts due to years of water flow. The metal begins to corrode, causing it to leak or possibly burst. A burst pipe can cause a lot of water damage, and a leaky pipe that's been there for a long time could be inflicting damage you're not even aware of.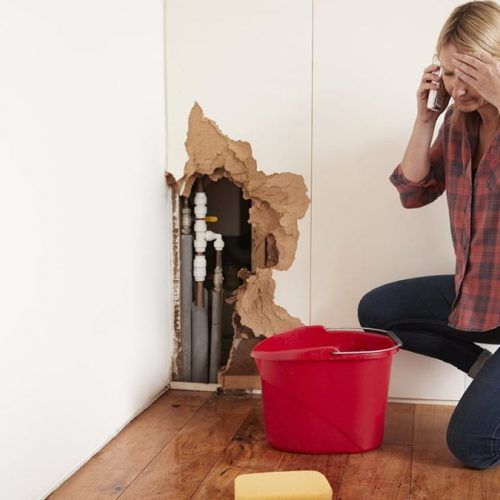 Blockage – Pipes bursting are most commonly caused by blockages in the pipes. Stopping the flow of water generates a buildup of pressure in the pipelines. The pressure builds up inside the pipes, causing them to expand and eventually rupture. If a main pipe bursts, you should contact a plumber right away.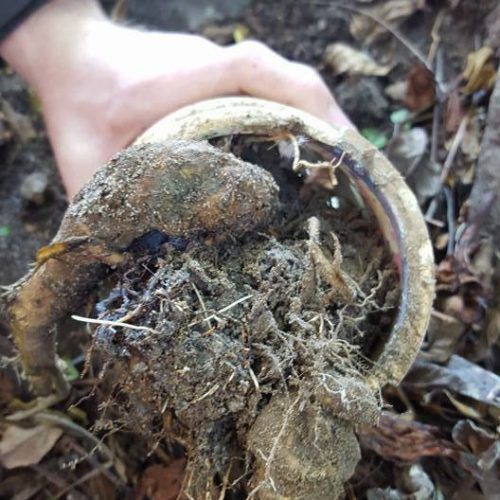 Tree Roots – A small crack inside the line can allow for the growth of tree roots causing the pipe to burst. Trees thrive in moist environments, so it's ideal for them to sprout and grow inside the water channels. Preventative maintenance on your pipework can ensure no tree roots enter the pipe and no burst pipes occur.
SAVING SYDNEY HOMES FROM BURST WATER PIPE DISASTERS
Quintessential Plumbing Sydney is available for burst pipe repair and pipe leak repairs 24/7. We understand the importance of repairing a broken pipe as soon as possible. We will make every effort to provide solutions to ensure that your burst and leaking existing pipes do not cause further damage.
Fully licenced and insured 

Clean and punctual 

Highly experienced 

Honest and upfront with our pricing and solutions
Getting the right kind of help for your plumbing emergency is critical. Our customers' safety is our top priority, and we will do everything in our power to ensure that you are safe and that your home is habitable once more. Because our vehicles are equipped with the necessary tools, any repairs can be completed on the spot.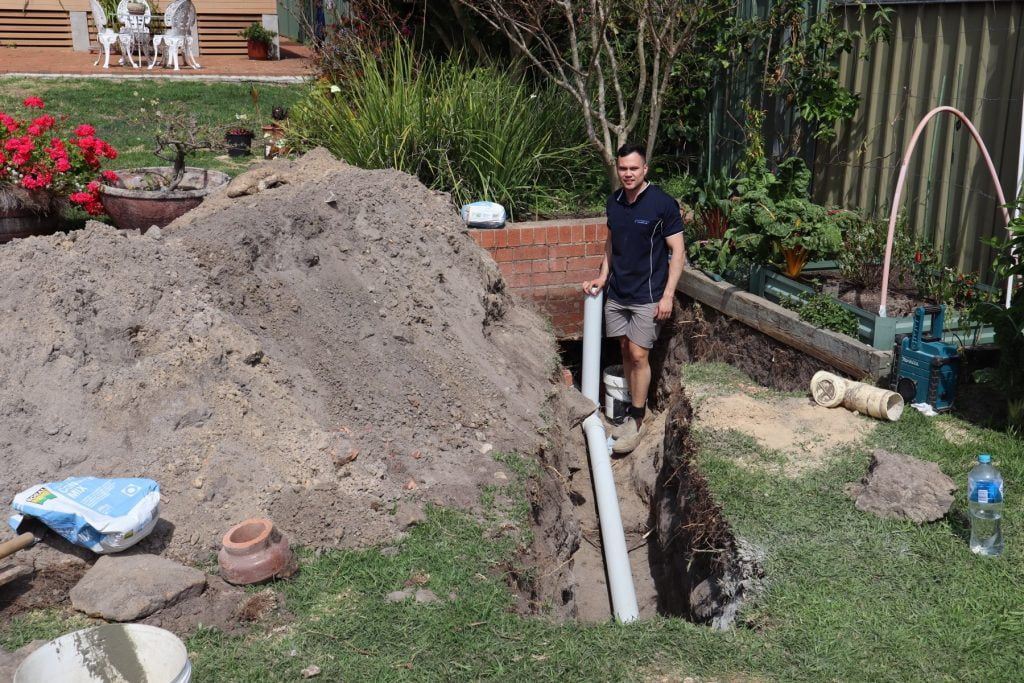 HOW DO YOU PREVENT PIPES FROM BURSTING AGAIN?
One of the most efficient strategies to guarantee that your plumbing systems are in good working order is to do annual preventive maintenance. By preventing foreign objects from entering your drainage system, you can reduce the risk of your pipe infrastructure deteriorating prematurely. Other suggestions for preventing leaks and explosions in your plumbing systems are included below.
Fixtures should be turned on and off on a regular basis.
Keep your fixtures running as much as possible, especially if they are prone to freezing temperatures throughout the winter. In the drier seasons, a constant flow of water in your pipes helps prevent the line from freezing, silt buildup, and becoming too dry. Use your fixtures in various locations of your home, including the yard, to keep water flowing and flush out any probable buildup inside your water line.
Ensure that the pipes are properly insulated.
Temperature variations can cause bursts or leaks, therefore making sure your pipes are properly insulated to minimise rapid temperature changes in the piping system can help prevent bursts or leaks. When a pipe heats or cools, it expands and shrinks. This is especially true if the outside temperature is cold, or when most hot water pipes heat and cool after use. This movement weakens the pipe and its joints over time, and if the pipe or its joints continue to expand and shrink, they will fail. Making sure your pipes are properly insulated is a fantastic method to avoid this.
Cleaning Gutters on a Regular Basis
One of the most typical sites for foreign items to gather and enter your drainage system is the gutter region. When they do, the pressure on our pipes will gradually build up, leading them to block, leak, or rupture. You can clean your gutters yourself or get a professional to do it for you once or twice a year.
Plumbing Inspections on a Regular Basis
Your plumbing system may be kept in great working order with an annual plumbing inspection and maintenance service. A regular inspection can also quickly reveal any issues that your pipes may have been experiencing. Early discovery of these problems reduces the amount of damage that can be done to your property.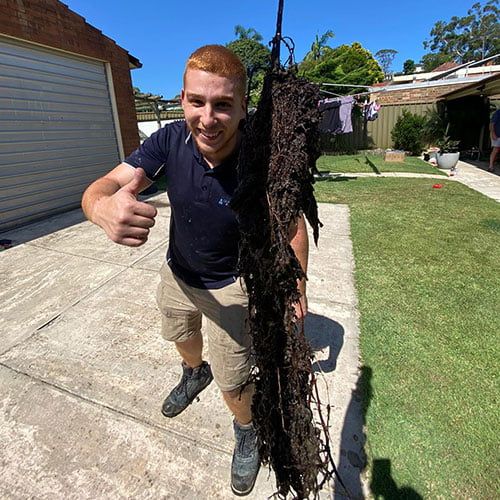 WHY SHOULD YOU CHOOSE QUINTESSENTIAL PLUMBING SYDNEY FOR BURST WATER PIPES?
Quintessential Plumbing Sydney is the water leak, and burst water pipe repair service specialist. We have over a decade of experience and the knowledge and skills to clear repair major burst pipes.
We are a burst pipe plumber in Sydney who works on both residential and strata properties. We provide honest, transparent solutions for your burst pipe repairs in Sydney and other plumbing issues with fixed rates. There are no quick fixes or short cuts with us.
Assume you're experiencing a plumbing problem in Sydney, such as a burst water pipe. In that case, you can also contact our quick response team, which is available in Sydney metro area,  available 24 hours a day, 7 days a week. Contact our team for any of your plumbing concerns, including burst water pipes in Sydney.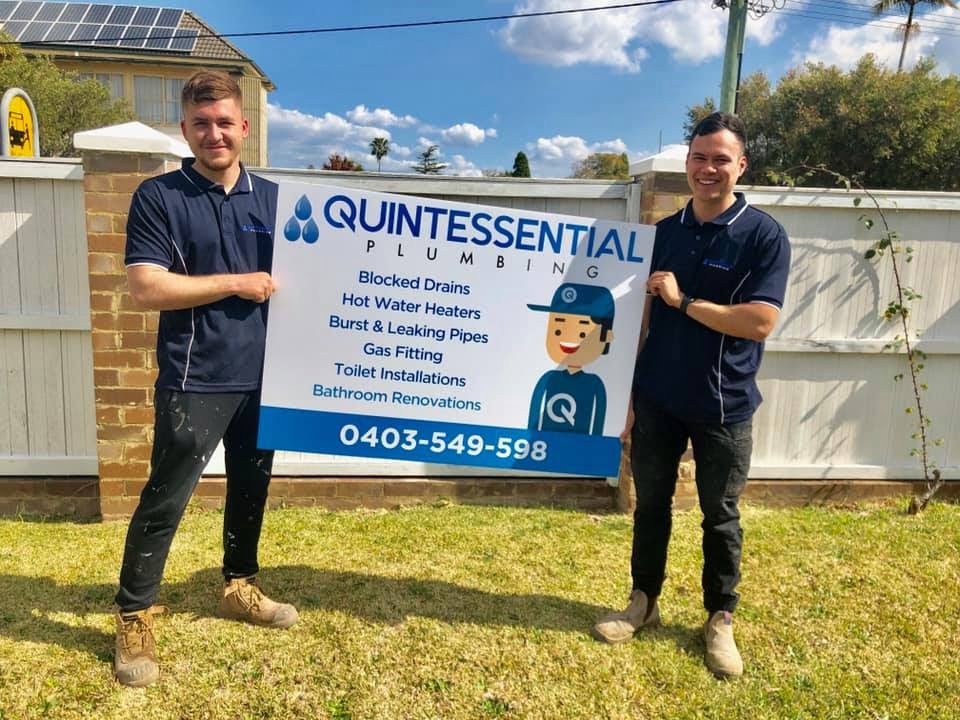 AVAILABLE NOW FOR BURST PIPE EMERGENCY'S
Quintessential Plumbing are the burst pipe and emergency plumbing professionals in Sydney, delivering services 24 hours a day, 7 days a week. We serve Sydney's inner city and neighbouring suburbs 24 hours a day, 7 days a week, with a 60-minute response time. Our emergency vans are equipped with GPS tracking technologies that direct you to the nearest emergency plumber in Sydney. Our utes are completely equipped for all types of burst pipes and water leak emergency work, ensuring that the problem is properly rectified after we depart.
We're open 24/7 and never close, so if you have a plumbing emergency, phone us at 0403 549 598 and we'll send the nearest emergency plumber to your location.
FREQUENTLY ASKED QUESTIONS ABOUT BURST PIPES
How do you fix a burst pipe?
What happens if pipe bursts?
What are the signs of a burst pipe?
Why choose Quintessential Plumbing Sydney for burst pipe emergencies? ?
Do you offer emergency plumbing for burst pipe repairs ?
Our utes are fully equipped for all types of domestic and commercial plumbing emergency work, ensuring that the problem is permanently fixed after we leave. We're open 24 hours a day, seven days a week, and never close, so if you have a plumbing emergency or gas leaks emergency, call us at 0290027385  and we'll send the nearest emergency plumber to your location.
What areas do you service?
We Service All Of Sydney! 
Our dedicated team of highly experienced plumbers will look after your property with the utmost care, ensuring your property is maintained to the highest standard at all times.
Who is responsible for a burst pipe?
Can you prevent a pipe from bursting?
Does insurance cover burst pipes ?
How fast do you need to repair a burst pipe?
WHAT OUR CUSTOMERS SAY ABOUT US