BIDET INSTALLATIONS
For all your bidet installation needs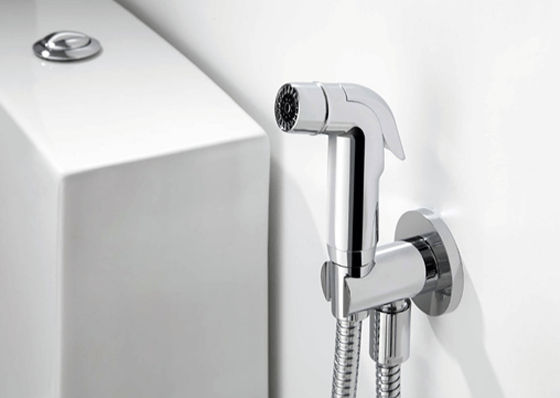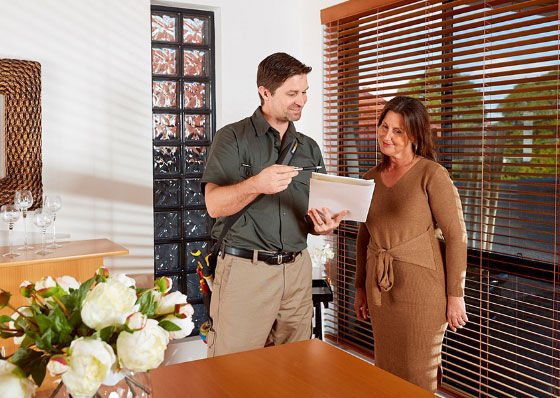 Bidet Installations, Repairs & Maintenance in Sydney
Hygienic, hands free and removes the need for toilet paper, while providing extra comfort and cleanliness.
At Quintessential Plumbing we specialize in complete bidet solutions in Sydney – supplying bidet seats, bidet complete suites and installation throughout the Sydney Metro area. Whether your bidet needs replacement, repair or servicing; we take care of all your bidet needs in one place!
Our range of quality products and specialized capabilities mean that we are able to serve the needs of both homes and care facilities in the Sydney area. Now you and your family can enjoy complete peace of mind that your domestic or commercial bidet is performing optimally and efficiently.
Our knowledgeable and experienced team of Sydney bidet technicians stand apart. We take the time to understand your needs and work in partnership with you to ensure we achieve the best possible outcome.
Bidets installation Sydney can be a great addition to an existing bathroom, sitting alongside your existing toilet or be installed with a new toilet. Bidet seat advantages include improved hygiene with a thorough clean and less contamination, eco-friendliness, regular savings with no toilet paper being purchase, and a simply highly innovative toilet that you will love for many years.
The experts at Quintessential Plumbing can assist with selecting the best bidet seat for your toilet, taking into consideration:
Client budgets
Size of bidet to suite existing toilet suite
The functions required for people living in the home
Australian plumbing standards
Long term durability
Warranty
BIDET BRANDS
We have a great range of bidets from the leading manufacturers, like Toto, Caroma, Studio Bagno, The Bidet Shop, Coway, Reece, Duravit and more. We make sure our staff are aware of all the newest advancements in bathrooms and bidet installations. Our plumbing technicians in Sydney have many years of experience in answering queries about every type of bidet toilet.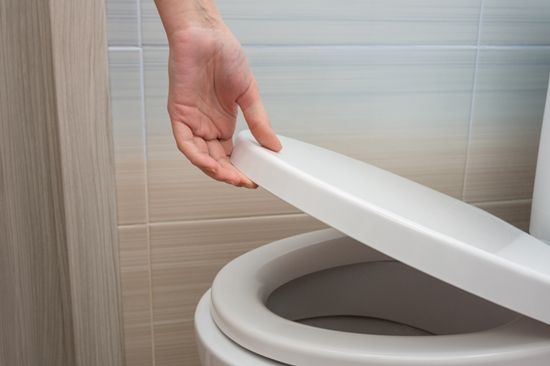 Bidet toilet seat
A toilet seat bidet is available in different models, however our bestseller is the electric models. Pricing for a new bidet toilet seat ranges from cheaper models available from $700 to all in one complete bidet units around $1900. The most important consideration for bidet toilet seats is that the seat attaches to your existing toilet, you will need to measure the set out of the toilet and ensure it fits with the bidet seat, if you're not familiar with how to complete this we recommend a bidet consultation with one of our expert plumbers, which will measure all the requirements and ensure your bidet fits perfectly.
Installation of bidet seats in Sydney can vary for the plumbing and electrical components required, Quintessential Plumbing service all bidet solutions across Sydney and can provide a focus review and inspection of your bidet seat needs.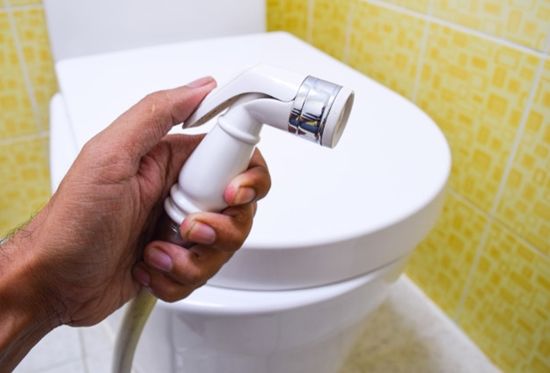 Toilet Sprayer
A toilet sprayer is a quicker and cost effective alternative to have installed, as it is connected to the existing water supply. Bidet sprays are a popular toilet aid in Sydney that can be used for the elderly, disabled, or those with limited mobility while able to maintain their independence and comfort. Handheld bidets can be mounted to the wall, and depending on the brand, design and colour selection installation can vary between $300-$1000. Our Sydney bidet team can supply the toilet sprayer kit, with a douche spray and trigger. Our licensed bidet plumbers will install the bidet to the Australian standards.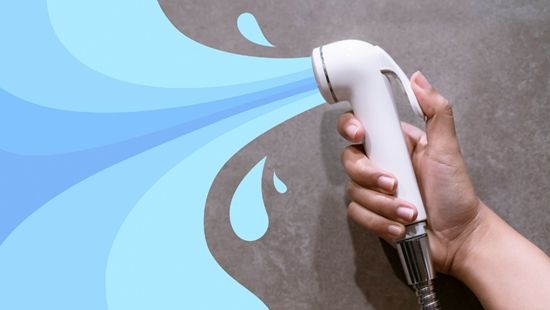 Toilet & Bidet installations
Are you looking for a new toilet suite to match your bidet? Our team are licensed and insured toilet / bidet experts, who can advise the best toilet suite to match your bidet. All bidet and toilet installations must be completed by an licensed plumber, to comply with the Australian Standards plumbing code. All toilets and bidets installed by our bidet team in Sydney ensure they comply with the WaterMark Certification Scheme, fit for purpose and authorised for use in plumbing and drainage installations. It is recommended before selecting a bidet that you confirm it is labeled with the Watermark Certification to ensure all your warranties and licenses will be validated.
Bidet Installation Tips
Before buying, check that the bidet product, or its packaging, is marked with the WaterMark certification trademark and a license number.
Ensure the bidet product is installed by a licensed plumber only. View Quintessential Plumbing license details here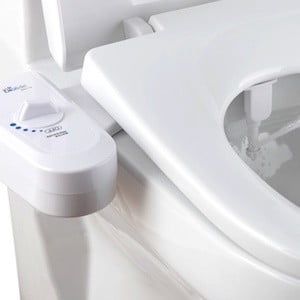 Washlet
Designed for the bathroom, a complete smart toilet, the toto washlet brings cutting edge technology advancements to your bathroom, operating on a new standard of cleanliness. Customers in Sydney preferred choice is the washlet by Toto, having the ability to minimise manual cleaning efforts with maximising the level of sanitation on a consistent basis. Toto is the leading manufacturer of leading toilets in Japan, and the world. A great solution of Sydney homeowners seeking a design driven product along with practicability.
Fast & Efficient Sydney Bidet Services near you
For all your plumbing, bidet and toilet installations in Sydney, call the bidet specialists, Quintessential Plumbing, for advice and assistance as to how we can help. Our team are trained and experienced bidet experts, ensuring the installation is completed to Australian bidet standards, every surface is clea, our tools are whipped down and experts with high technological advanced bidet products.
Our plumbers in Sydney cover everywhere from the Eastern Suburbs,up to North Sydney, Inner West, St George Area and the Sutherland Shire. Quintessential Plumbing has a dedicated plumbing team to install bidets across the Sydney area.
Reasons Why All Homeowners in Sydney Should Install a Bidet
If you have traveled overseas you would understand how a bidet works, a very common piece of technology in Europe and Japan. Now becoming more increasingly popular in Sydney, you have the ability to use your toilet just as normal but instead of toilet paper, you would use the bidet to wash the area. A lot of Sydney homeowners actually prefer to use bidets over toilet paper there is many benefits. Such as:
More Hygienic than toilet paper
Less expensive in the long term
Enhance the bathroom design
Less chance of a blocked toilet
Environmentally Friendly
Sydney's Favourite Local Bidet Specialists
Bidet installation steps
Most Sydney homeowners are unsure about bidets and what to do next when they would like one installed. We work with our clients over the phone and offer a consultation to work out which bidet solution will suit your needs.
Common bidet installation questions:
What is the layout of the bathroom
Is electrical close to the location of the bidet
Is there an existing toilet or sewer we can connect the bidet to
Will new services need to be added or are we adapting to an existing situation
Selecting a type of toilet e.g in-wall cistern, free standing etc.
What is the bidet set out of your current toilet ?
Were Always Ready to Help
Quintessential Plumbing are your emergency plumbing specialists providing emergency plumbing services across Sydney. We service all inner city and surrounding suburbs of Sydney day or night and with 60 minute response time. Our fleet of emergency vehicles are fitted with GPS tracking systems sending you the closest emergency plumber in Sydney available. Our utes are fully equipped for all kinds of domestic and commercial plumbing emergency work making sure after we leave your place, the problem is permanently fixed.
We operate 24 hours, 7 days a week and never close, so if you find yourself in a plumbing emergency call us on 0403 549 598 and we will dispatch the closest emergency plumber to your address.
WHAT OUR CUSTOMERS SAY ABOUT US