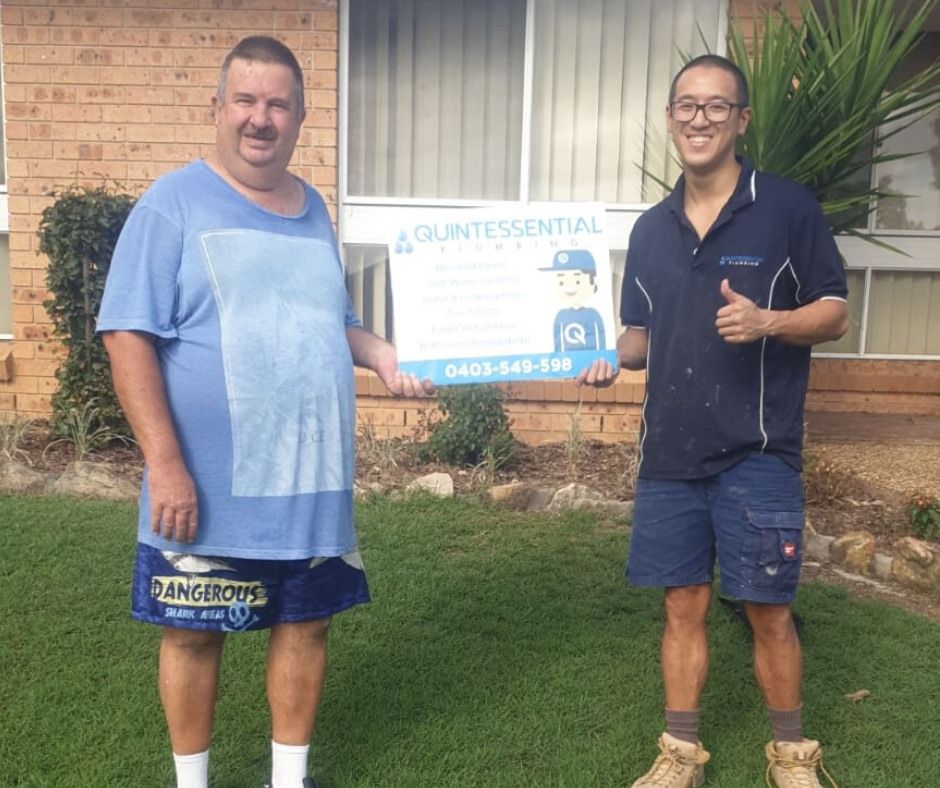 Do you need a 24 hour local plumbing service in Sydney ? Call our reliable, licensed and professional plumbers today
0403 549 598
Reliable & Efficient Sydney Plumbing Services Near You
When your drains are blocked, hot water is not longer available or your hower is flooding and you're dealing with all kinds of plumbing issues around the home, usually on weekends or late at night then you know its time to call our local plumbing company – Quintessential!
Don't find yourself in an emergency plumbing situation and let it get worse, you will inevitably be paying more for the damage. With Quintessential plumbing you will avoid the hasell and heart ache of causing damage to your home and ensure the plumbing is fixed, confident while knowing you are in the most capable hands.

24/7 Emergency Plumbing Sydney Wide
Here at Quintessential plumbing we specialise in emergency plumbing solutions. We pride ourselves on fast and reliable services.
100% licensed to complete all the plumbing and gas works.
100% insured to protect you and your home if something would go wrong.
Team and trucks on call 24/7, every single day of the week, to help you in the emergency plumbing situation.
Sydney Plumbing Solutions
Hot Water Replacements
Hot Water Repairs
Burst Pipes
Gas Repairs & Installations
Leaking taps
Toilet repairs
Servicing Sydney Wide
Our team of licensed and experienced plumbers service all throughout Sydney! Including
St George
Inner West
North Shore
Eastern Suburbs
Sydney CBD
Southern Sydney
Western Sydney
Sutherland Shire
Sydney's Favourite Local Plumbers
Over 10 years experience, our Sydney based team have helped over 1000 families fix their plumbing issues. We utilise the latest tools and technology to understand exactly what kind of emergency plumbing issue we are dealing with.
Our trucks are stocked with the leading plumbing materials and supplies to ensure we won't need to run away and get it fixed in no time. We use cutting edge technology like high pressure water cleaners, fibre optic CCTV camera and thermal image solutions to diagnose the emergency,resolve it quickly and restore water to the property.
Our team is trained to use the latest plumbing technology available and any tools are available at their disposal to diagnose, resolve and future proof any emergency plumbing issues you may be dealing with. This allows our plumbers to fix the issue faster and ensure it is done correctly so it does not re-occur.
Over 100 Online Reviews
We have helped over 2000 customers and solve thousands of problem plumbers! Remember to have a look at our Google, Facebook and service seeking reviews for more feedback from our customers!