24 Hour Plumbing Sydney – One Call to Fix it All
No matter the size of the plumbing issue, new home plumbing, or a bathroom renovation, our team is highly skilled and specialized in doing what we do best. Call our certified, professional & locally trusted contractor for 24 hour plumbing Sydney. At Quintessential Plumbing Sydney, We Love Solving Plumbing Problems. From installing a plumbing system to repair or maintenance, We do it all. Talk to our licensed plumber Kelvin, about your plumbing issues or inquiries!
The Heartbeat of Sydney's Plumbing – Overnight Plumbing Services Sydney
Greetings, I'm Kelvin, the face and force behind Quintessential Plumbing Sydney. If you've ever traversed Sydney's vibrant streets, you've unknowingly experienced the pulse of our craftsmanship. Every pipe we mend, every drain we clear, and every emergency plumbing service we provide – it's all a testament to our symbiotic relationship with this city.
In Sydney, overnight plumbing services are essential for addressing unexpected nighttime emergencies. From burst pipes to significant leaks, Our professionals deliver prompt, expert solutions, ensuring residents have access to reliable repairs regardless of the hour. Their 24/7 availability offers peace of mind to homeowners and businesses throughout the city.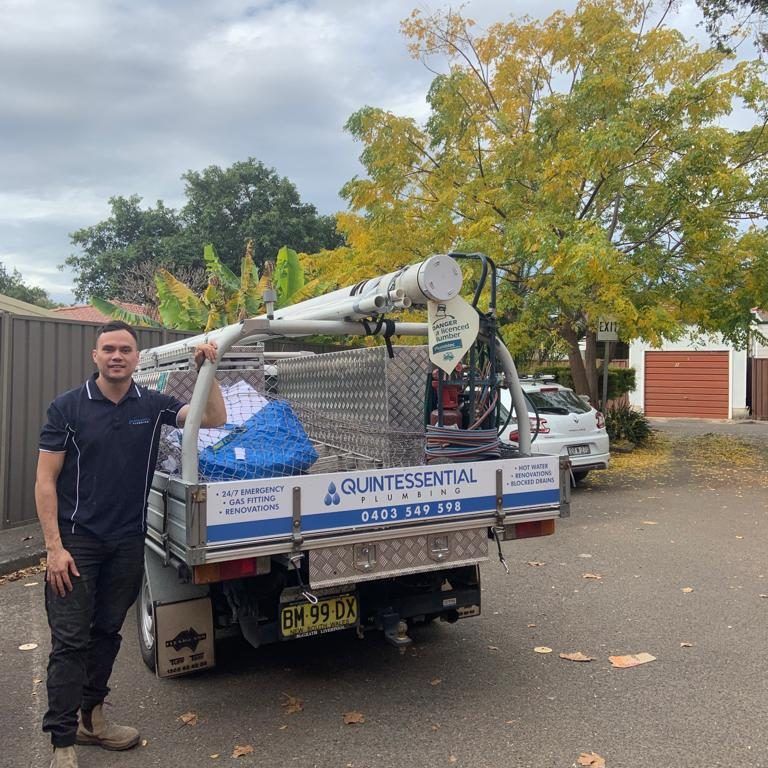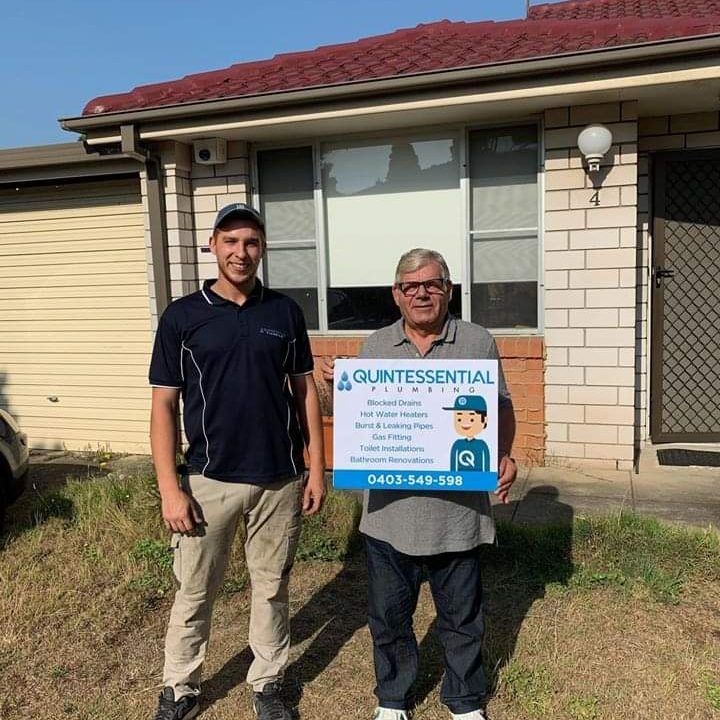 Flowing Beyond Pipes – Our Promise of Perfection
In the realm of service, envision plumbing not merely as pipes and water, but as the lifeblood of your residence or enterprise. Just like the meticulous care you'd want for your health, Quintessential Plumbing Sydney ensures that your plumbing systems resonate with perfection. Every call, every after-hours plumbing repair, is an opportunity for us to demonstrate unparalleled skill, dedication, and a genuine understanding of your needs.
So, when you think of Sydney, remember that beneath its bustling surface lies an intricate network of pipes and systems. And at its helm? Quintessential Plumbing Sydney, ensuring smooth flow, robust connections, and the unyielding spirit of service excellence even after the sun sets.
Join us, as we continue to be the lifeblood of Sydney's plumbing, defining quintessential service at every turn.
24/7 Plumber Sydney – Why Choose Us to Resolve Your Plumbing Issues?
Transparent Sydney Plumbing Solutions with No Hidden Costs
At Quintessential Plumbing Sydney, we value trust and transparency above all. So, when you're facing a plumbing concern, why should you bear the brunt of hidden charges? Our policy is straightforward: no initial fees when you reach out to us directly or through our online contact form.
When our expert plumbers visit your residence or business, they conduct a thorough assessment of the plumbing situation without any charges. After this comprehensive evaluation, you'll receive a detailed quotation, ensuring you understand every aspect of the job and its associated cost.
The ball is always in your court. Should our proposal align with your expectations, our team will spring into action. And if our quotation doesn't resonate with your requirements? Simply consider our time and expert advice on the house, with zero obligations.
Your peace of mind is our priority. Quintessential Plumbing Sydney stands as a beacon of reliability and trustworthiness in the plumbing landscape. Dive into our latest blog to equip yourself with insights on selecting the most proficient Sydney plumber, ensuring you're always in capable hands.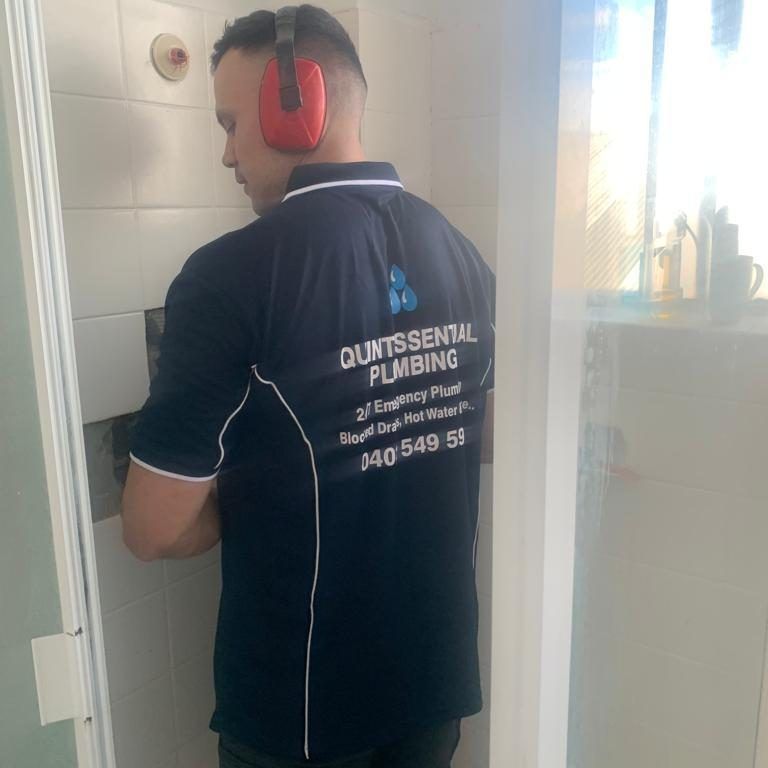 The Quintessential Difference in Sydney Plumbing
Choosing a plumber in Sydney? It's more nuanced than you'd think. While tempting offers might make headlines, plumbing is an intricate craft where excellence and precision are paramount.
It's common to stumble upon enticing deals, like a $49 drain clearing service. However, these "too good to be true" promotions often come with hidden clauses, with costs ballooning once the plumber is onsite. This strategy banks on drawing customers in with rock-bottom prices, only to escalate the costs once work commences. More often than not, this approach can leave homeowners regretful, wishing they had chosen quality over initial cost.
Your home deserves precision and professionalism. Hence, when selecting a plumbing partner, it's wise to delve deeper, looking beyond the initial quotes. By investing in the right expertise from the start, you protect your home from potential mistakes, ensuring that every task is executed flawlessly.
For substantial undertakings, such as sewer rehabilitation or pipe relining, we always advocate for a comparative approach. Seek multiple quotes, and then weigh them side by side. You'll soon discern the Quintessential Plumbing Sydney difference – our unmatched commitment to top-tier service, competitive pricing, and unparalleled value.
Sydney Emergency Plumber – Plumbing Excellence Defined
Seeking top-notch plumbing in Sydney? Turn to Quintessential Plumbing Sydney. Our mastery covers repairs, installations, and replacements with unmatched precision. Forget the endless "plumber near me" searches; with our 24-hour services, we're always ready, and always reliable. Choose us for plumbing at its finest.
Blocked Drains
Do you require plumbing services for a blocked drain in Sydney? We are locally trusted clogged drain experts, with over 20 years of experience. We offer fast and effective solutions using the latest technology and techniques. From simple clogs to complex issues, we provide reliable and affordable services. Call us right now; we're open 24 hours a day, 7 days a week!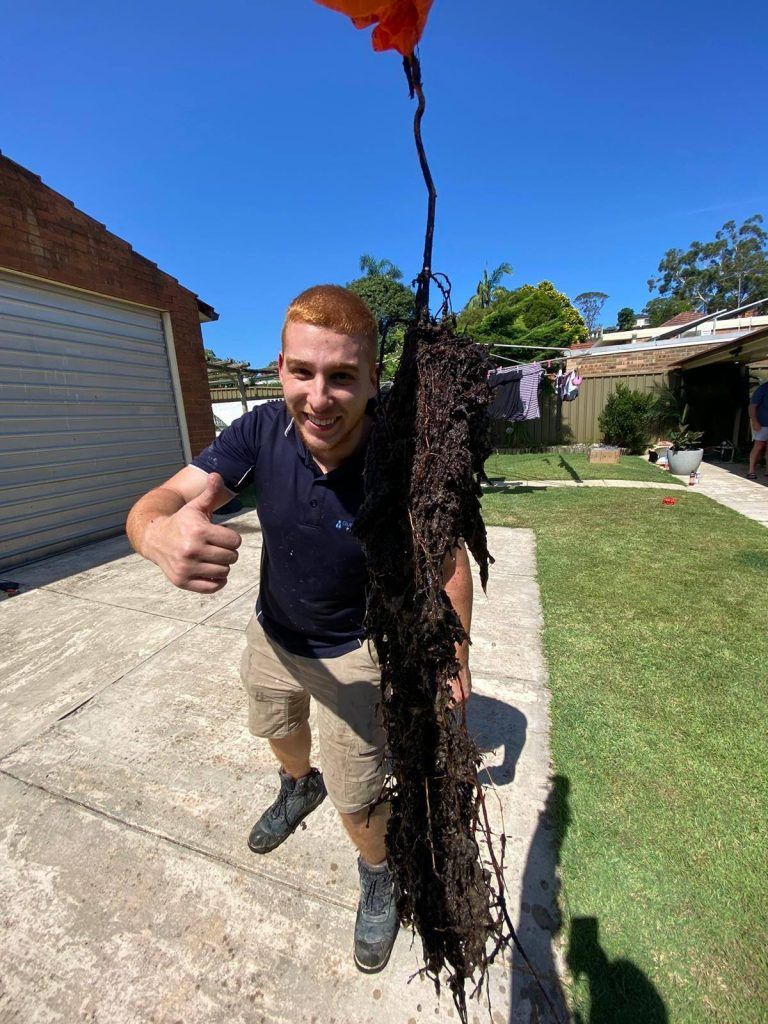 Hot Water Plumbing
Looking for hot water installation, repair, and maintenance services in your home? Our team of experts can provide fast and reliable solutions tailored to your specific needs. Whether you need a new hot water system installed, a repair for an existing system, or regular maintenance to keep your system running smoothly, we've got you covered. We use only the best quality components and the latest techniques to ensure reliable performance and longevity for your hot water system. Contact us today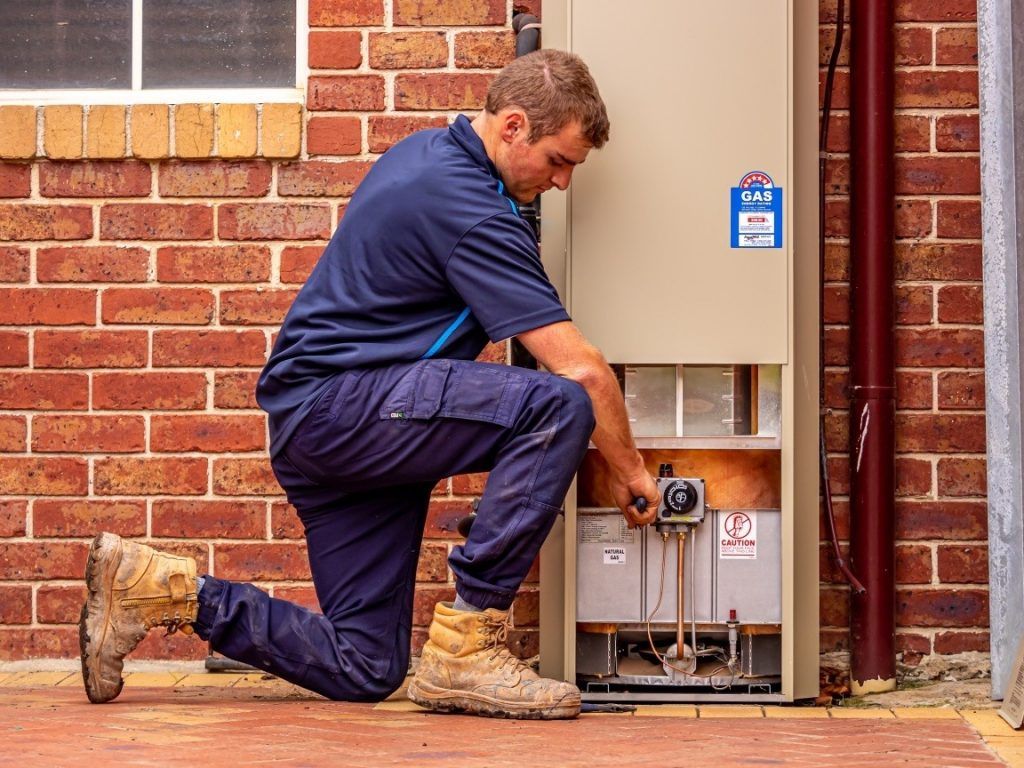 Gas Plumbing
In Sydney, the importance of expert gas plumbing cannot be overstated. Our team combines experience and cutting-edge tools to deliver top-notch services, from gas line installations to leak repairs. Prioritizing safety and quality, we stand as Sydney's trusted choice for all gas plumbing needs, ensuring homes and businesses run smoothly and securely.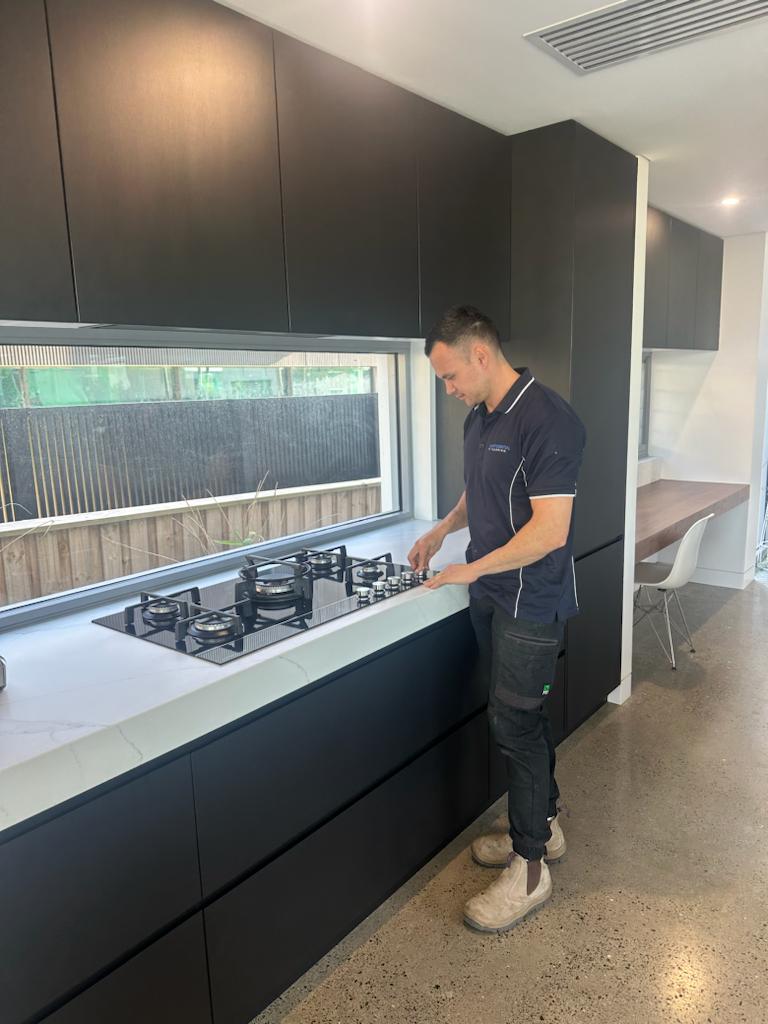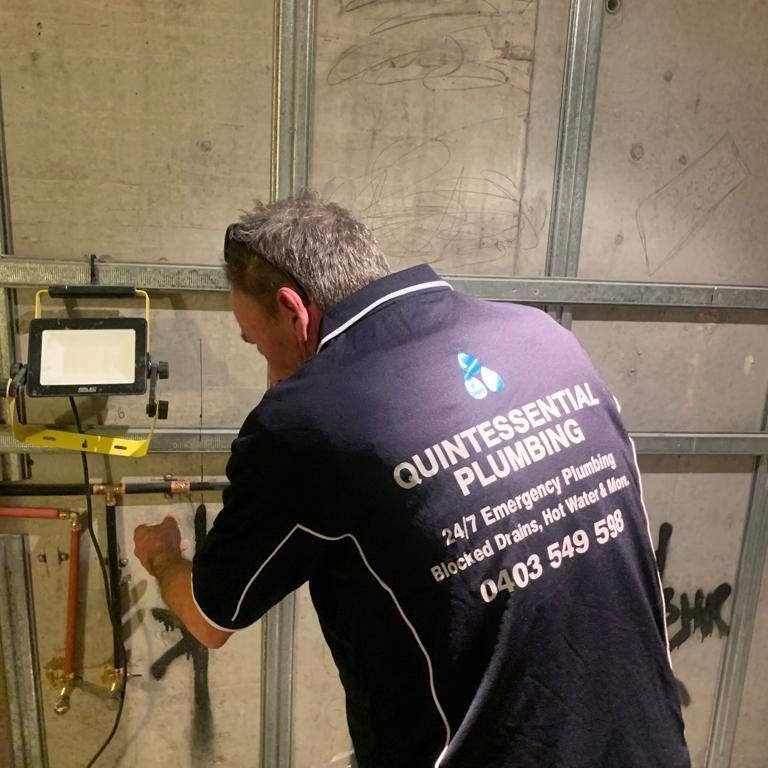 Sydney Urgent Plumbing Services – Transparent Pricing, Pure Quality
At Quintessential Plumbing Sydney, we're not just another plumbing service. As dedicated Sydney Plumbing Specialists, we offer job-based pricing, sidelining the unpredictability of hourly charges. Our commitment is to provide efficient and high-calibre results, ensuring our clients get the most affordable plumbing services without compromising quality.
Starting with a free assessment, we then present a fixed price for total transparency. Seeking insights on selecting an excellent plumber? Explore our feature on the core qualities to look for. Choose expertise and affordability with Quintessential Plumbing Sydney.
After-hours plumbing Sydney – Redefining the Plumbing Paradigm
At Quintessential Plumbing Sydney, we're acutely aware of the skepticism surrounding our trade. Instead of shying away, we embrace this challenge head-on, striving every day to change the narrative about plumbers in Sydney.
We stand firmly by our no-nonsense ethos. Beginning with a no-obligation visit to your premises, we ensure that you're never in the dark. Before any task is taken up, we present a detailed quote, shedding light on the job at hand, ensuring you're informed at every step.
Our steadfast commitment to fixed pricing is another testament to our dedication to clarity. No more unexpected costs or hidden charges; the price we quote is the price you pay. It's this kind of predictability that fosters trust and lasting relationships.
Our team, a blend of seasoned professionals, ensures that we're not just meeting the status quo but continually elevating it. Recognizing the worth of your time, punctuality and efficiency are paramount in our service delivery
Seeking insights on navigating the plumbing realm? Dive into our blog, where we delve deeper, guiding you every step of the way. With Quintessential Plumbing Sydney, it's not just about plumbing; it's about trust, transparency, and top-tier service.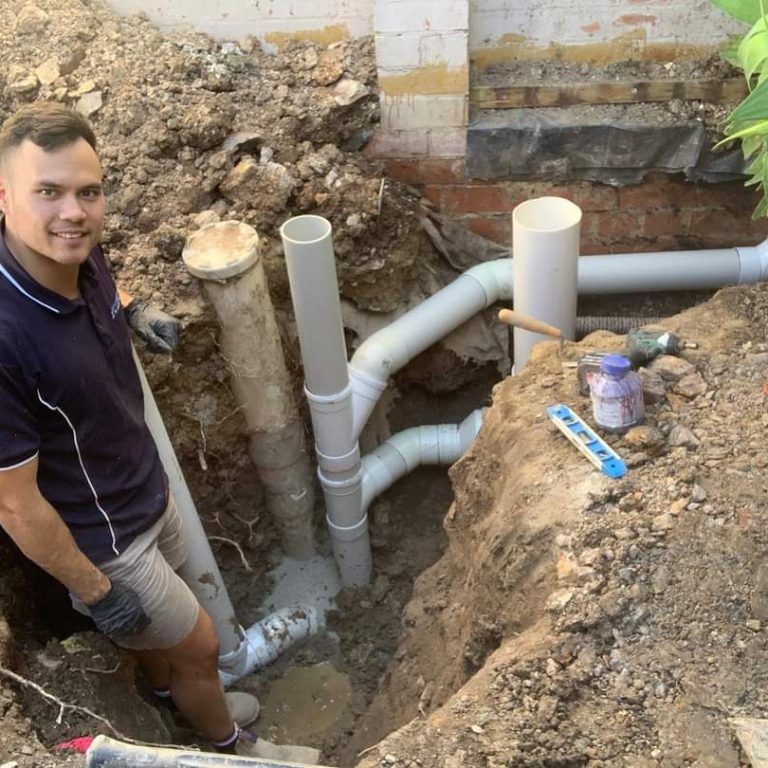 Special Offers Available on 24 Hour Plumbing Sydney
Locally Owned Plumber for 24 Hour Plumbing – Experience the Quintessential Plumbing Difference
Urgent Plumbing Solutions – Sydney's Round-the-Clock Lifeline
we have refined our process to ensure swift, seamless, and top-notch solutions. Here's a glimpse into our commitment to excellence:
Immediate Response: Reach out anytime, and our attentive team responds swiftly to your concerns.
Detailed Assessment: Our expert plumbers, armed with cutting-edge tools, quickly assess your plumbing issue thoroughly.
Transparent Communication: We identify the issue, and then clearly communicate the solution and cost. Transparency is our ethos.
Swift Action: With your approval, our team dives in. Combining experience and top-tier equipment, we tackle your plumbing challenges efficiently.
Quality Assurance: After repairs, we rigorously check to ensure optimal functionality and your peace of mind.
Follow-Up: We remain engaged post-service, checking in on your satisfaction and offering maintenance advice.
24/7 Support: Recognizing that plumbing issues aren't time-bound, our team is ever-ready to assist, day or night.
Trust in our expertise, where unwavering commitment meets top-tier service. With our 24-hour plumbing solutions in Sydney, you're never left in the lurch.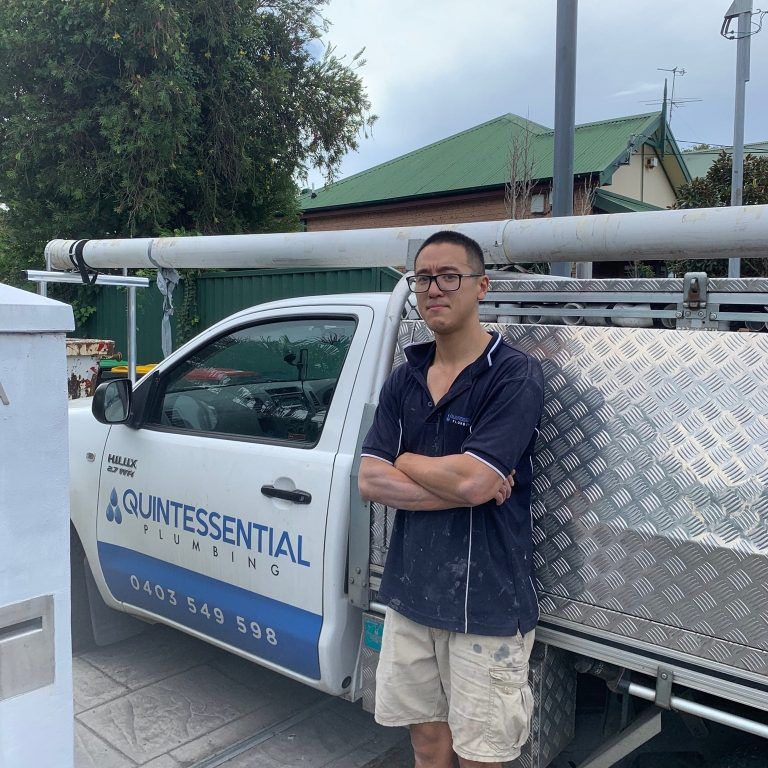 Result-Oriented Emergency 24 Hour Plumbing Nearby Sydney – Words from Our Clients
Lee was quite clear on price and work to be performed. Finished and tidied up after the work was complete. He also provided some good advice and actually fixed some other stuff whilst there.
Patrick came out to fix our toilet very quickly and at a cheaper price than I was expecting! He was friendly and courteous, and he did a great job. I would not hesitate to recommend him to everyone.
The team at Quintessential Plumbing were fantastic, they sorted out my shower in no time and were so professional and so deal with. Thank you!
Paul is the best! He fixed our drainage in the kitchen sink, and I am so grateful for everything he did to make this sink work well. I will definitely refer him to my friends and family. All the best to Paul and his business!
Their expertise in plumbing fixture installation was evident from the way they handled the project with utmost precision and care. They used the latest tools and techniques to complete the installation with great finesse and accuracy. The end result was a flawless plumbing system that works perfectly.
Very professional team and solved our water pipe leak in a day. I will definitely request their services again if needed!
I highly recommend Quintessential Plumbing. Kelvin and his team are very polite and efficient. They replaced all our pipe work throughout our flat and installed a bath within two days. I am very happy with the work they did for us, and I will definitely use them again. Thank you.
Timely, professional service. The plumber identified the block, cleaned the drain, and also fixed a t-trap for future use as an added-value service. They were very reasonably priced and on time.
I truly recommend this company. The Service is excellent and very professional. Paul fixed a leak from the main water line in less than an hour. Great job.
Patrick did amazing! He came out and replaced my hot water system quickly and professionally. It was a matter of a couple hours from my first phone call to having hot water again with my brand new Rheem hot water system. I will 100% use their services again for any future plumbing needs, and you should too!
Tackling Common Questions About 24 Hour Plumbing Sydney
What Areas in Sydney Do You Service?
We cover all major suburbs and areas within the Sydney metropolitan region. This includes both residential areas and commercial districts, ensuring we're available wherever you need us.
How Quickly Can I Expect a Plumber to Arrive in Case of an Emergency?
Our emergency plumbing team is on standby 24/7. Typically, we can have a plumber to your location within the hour. Our rapid response ensures that your plumbing issues are addressed promptly to minimize damage and inconvenience.
Are There Any Call-Out Fees Associated With Your Service?
We offer a no-obligation site visit, providing a clear, fixed-price quote before commencing any work. This means you're always informed and can make decisions without worrying about hidden charges.
What Kind of Plumbing Services Do You Offer?
From routine maintenance to emergency repairs and installations, we handle all aspects of plumbing. This includes drain cleaning, pipe relining, water heater services, and much more, ensuring we cater to all your plumbing needs.
Do You Offer Warranties on Your Work?
Absolutely! All our services come with a comprehensive warranty. This reflects our confidence in our workmanship and materials and assures you of our commitment to quality.
How Do You Ensure the Quality of Your Work?
Our team comprises licensed and highly-trained professionals who use state-of-the-art equipment and strictly adhere to Sydney's plumbing standards. Regular training and updates keep our team at the forefront of the industry.
Can I Get a Quote Before the Job Begins?
Yes, we always provide a transparent, fixed-price quote before starting any work. This ensures no surprises and helps you budget accordingly, knowing exactly what to expect.
What Are Your Operating Hours?
While we have standard business hours for regular appointments, our emergency services are available 24/7. Whether it's a weekend, public holiday, or late at night, we're here to assist.
How Do I Schedule an Appointment?
You can contact us directly through our website, phone, or email to book an appointment at a time that suits you. Our user-friendly booking system and dedicated customer service team ensure a hassle-free process.
Do You Offer Any Discounts or Promotions?
We regularly have special offers and promotions for both new and returning customers. Keep an eye on our website or subscribe to our newsletter for the latest deals, ensuring you get the best value for your money.