Instantaneous Hot Water System Installation Sydney
Do you need plumbing services for Instantaneous Hot Water Installation? We are Sydney's plumbing experts, with over 20 years of experience in Instantaneous Hot Water Installation Service. Call us right today; we're open 24/7!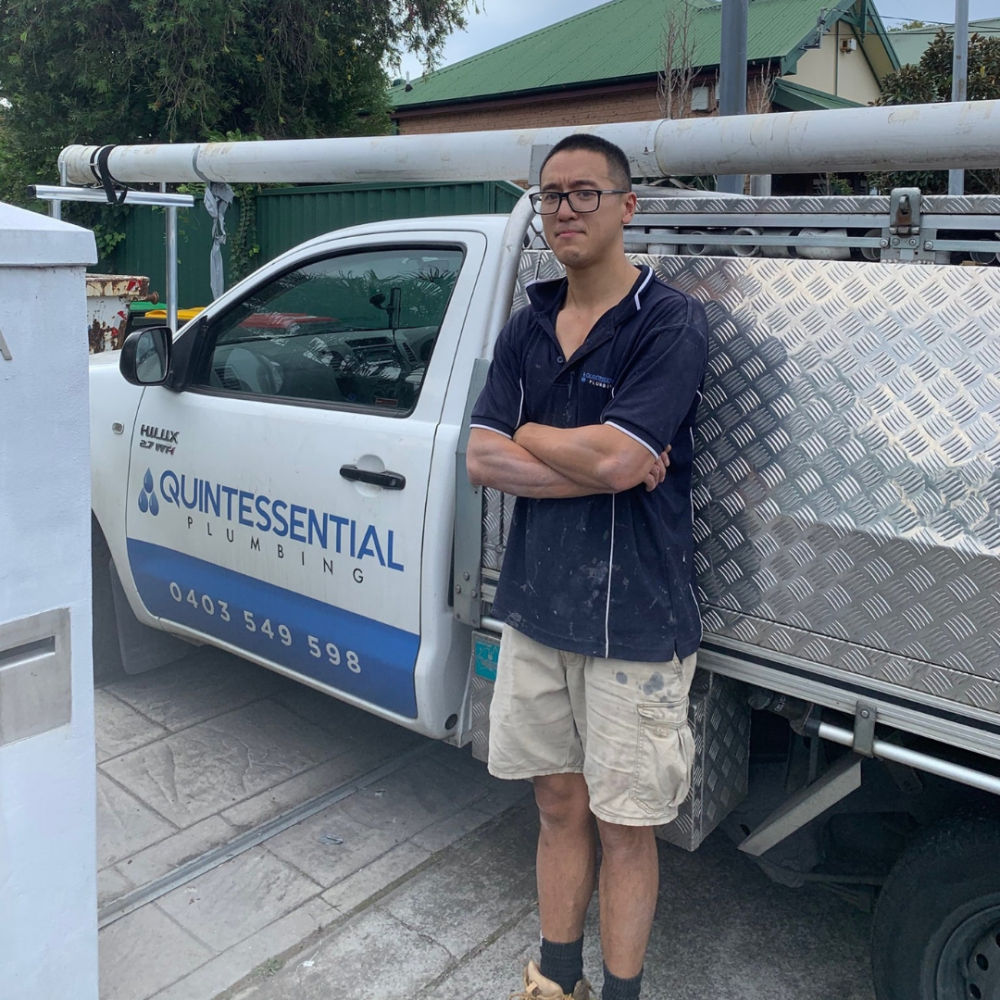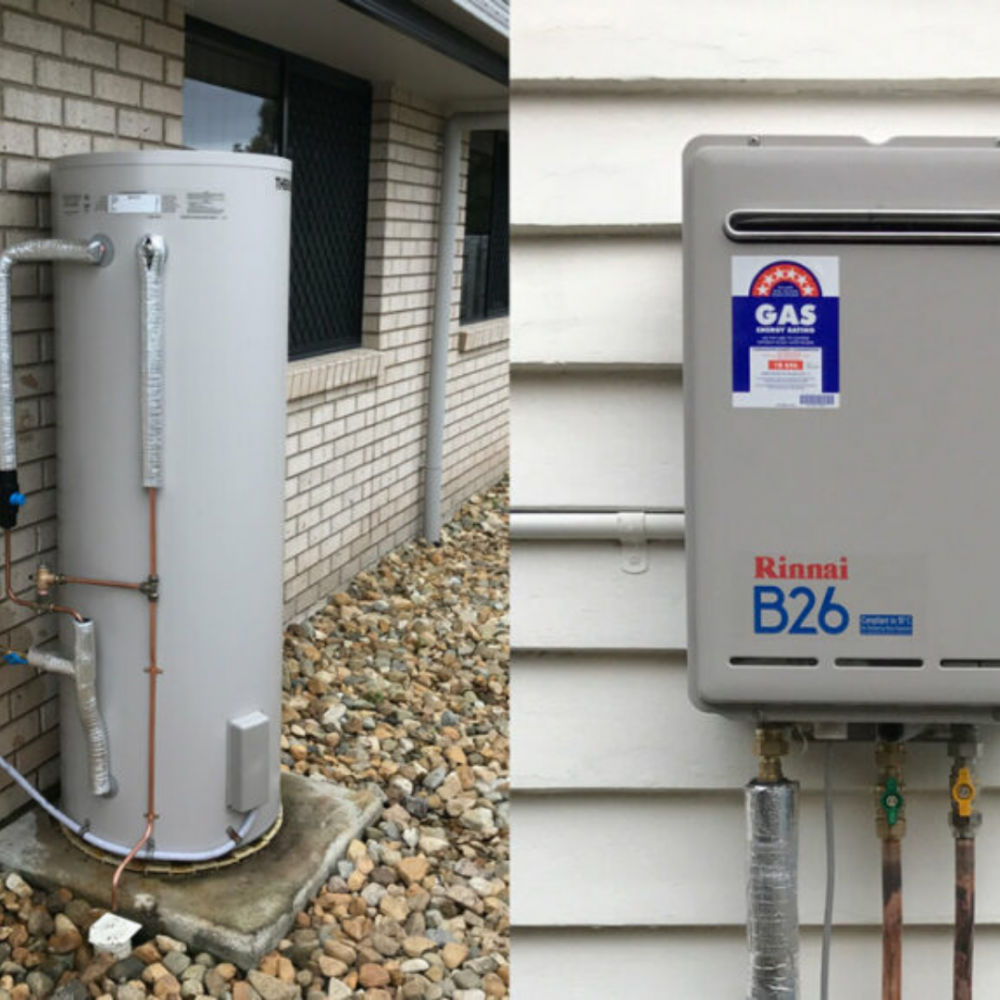 YOU WILL NEVER BE OUT OF HOT WATER IN YOUR SYDNEY HOME
Install our tankless instantaneous hot water system and you can rest assured that you will always have a constant supply of hot water available to you. When compared to conventional gas and electric hot water systems, which heat water before storing it in a tank, these systems provide hot water on demand. This reduces the amount of energy consumed and wasted. These systems only heat the water that passes through them, not the water that is stored in the tank as a whole. You will never run out of hot water as long as you have access to a natural gas or electricity supply.
For your convenience, we at Quintessential Plumbing Sydney offer instantaneous hot water systems in a variety of sizes and models to meet your requirements. The size that is appropriate for your home is determined by your requirements as well as the number of hot water outlets in your home. Inform us of your requirements, and we will be able to recommend the most appropriate model for your needs and budget. All of our products are from well-known brands and are guaranteed to be authentic. Our instantaneous hot water systems are available in both gas and electricity configurations in Sydney, and they are available in both standard and high-efficiency models, depending on your needs.
We not only install new instantaneous hot water heaters in Sydney, but we also repair and re-install heaters of all types, including tankless water heaters. The plumbers, electricians, and gas fitters on our team are highly skilled and well-trained, and they are available to provide immediate service. All of our services in Sydney are backed by a guarantee, so you can rest assured that we will successfully resolve your issues. Our company recognises how difficult it can be to function without hot water, which is why we provide same-day service to all of our customers.
We have been installing, repairing, and reinstalling instantaneous hot water systems in homes and businesses throughout the greater Toronto area. The fact that we have become a household name in Sydney, Australia is due to this fact.
Whatever your requirements are, please let us know and we will be able to arrange the product or service for you within a short period of time.
Sydney instantaneous hot water systems that are both energy efficient and environmentally friendly
If you are looking for a system that provides instantaneous hot water, you have come to the correct place. At Quintessential Plumbing Sydney, we have the knowledge and experience to help you make the best decision possible. We provide you with straightforward guidance that will make your decision straightforward. We understand your hot water requirements, as well as the importance of energy efficiency, and we will recommend a product that will meet your needs. If something goes wrong, you can rest assured that we will be there to help you fix it. Our professional service technicians are available to provide you with immediate hot water heater repair whenever you need it. Additionally, we have an emergency service that is available 24 hours a day, seven days per week. If you are looking for a system in the city or require repairs, we are without a doubt your best option.
Reduce the amount of money you spend on electricity in your Sydney home.
If you want to save money on your water heating expenses, we recommend that you purchase this product. Why? Because, instead of heating the entire tank of water, it only heats the amount of water you need at the time. If you choose this product, you will be able to save a significant amount of money on the operating costs of your instantaneous hot water heater. What's more, as long as you have access to an electricity and gas supply, you will always have hot water, which is critical. At our company, we make every effort to provide you with products that are tailored to your specific requirements. This is why we believe that this product will work for you because we believe that every customer is unique and has unique requirements.
In your home, you will have continuous access to hot water throughout the day (and night).
AFFORDABLE AND RELIABLE INSTANTANEOUS HOT WATER HEATER INSTALLATION IN SYDNEY
Providing our customers with affordability is something we strive to do, which is why you will find that shopping with us is beneficial to your wallet's well-being.

We are able to provide you with same-day service. In fact, we offer an emergency service that is available 24 hours a day, seven days a week if you require system repairs.

Having worked in this industry for more than a quarter century, we have a wealth of knowledge and experience. When you work with us, you are choosing quality and experience.
In conclusion, if you are looking for a Sydney instantaneous hot water system, getting in touch with us here at Quintessential Plumbing Sydney is a fantastic idea. Make a phone call right now!
WE'RE ALWAYS READY TO HELP IN SYDNEY!
FREQUENTLY ASKED QUESTIONS ABOUT INSTANTANEOUS HOT WATER IN SYDNEY
What is an instantaneous hot water system?
An instant gas hot water unit (instant gas hot water system) is a tankless hot water heater that warms water as it travels through a serpentine heat exchanger at a flow rate of 10 to 32 litres per minute, providing a virtually unlimited supply of hot water.
Can I install a water heater by myself?
Although you can theoretically install a hot water heater as a homeowner, the chances of this being a good or safe decision are limited. Make sure your hot water heater installation is done appropriately by hiring pros. You wouldn't want to damage yourself or your loved ones.
How long does it take to install a water heater?
A licenced plumber should be able to complete the process in 2-3 hours if there are no concerns or complications. What to expect while buying and installing a new water heater is outlined below.
Are instant hot water heaters worth it?
While more expensive, these systems are also more efficient. Tankless water heaters are 22 percent more efficient than regular versions, according to Consumer Reports. Although the monthly savings are minor, homeowners can expect to save hundreds of dollars per year.
Which instant water heater is best?
Rinnai and Rheem are two of the greatest brands of instant hot water systems. Boosters for solar hot water systems can be electric, natural gas, or propane. The finest solar hot water system is probably one that is powered by gas. Installing a solar hot water system might take several days and is highly expensive when compared to other options.
What are the most reliable brands of hot water heater?
According to Canstar Blue's recent review, the best brands of hot water systems in Australia are: Rheem, Dux, Vulcan, Thermann, Rinnai, AquaMAX, Solahart, Bosch, Chromagen, Rheem, Dux, Vulcan, Thermann, Rinn (including Midea)
How long do instantaneous gas hot water systems last?
The lifespan of an instant hot water system (instant hot water system) is up to 20 years.
What size instantaneous gas hot water do I need?
What Size Tankless Instant Hot Water Heaters Do I Need? A 7L per minute tankless unit is required if you only have one water-saving shower head. With two showerheads, a 14L per minute unit is required. With three showerheads, a 21L per minute unit is required.
Is hot water gas better than electric?
When comparing the efficiency of an electric water heater to that of a gas unit, electric heaters win. Although the low cost of natural gas makes gas hot water heaters less expensive to run on a monthly basis, they take more energy to function and emit trash into the environment.
How does gas instant hot water work?
The cold water is passed through a heat exchanger that sits around the burner, causing the water to heat up. The water is then sent out of the system and into your home to flow out of your taps after passing via the heat exchanger.
WHAT OUR CUSTOMERS SAY ABOUT US