Why Choose Quintessential Plumbing?
It's simple:
We Love People & Plumbing
Lifetime Workmanship Warranty
Totally Dependable
Fixed Pricing
24 / 7 Emergency Response
Reputable Plumbers with over 100 reviews online
$100 off

hot water systems

get job discount
Book online to receive
$50 off
get job discount
Blocked drain services
from $88
get job discount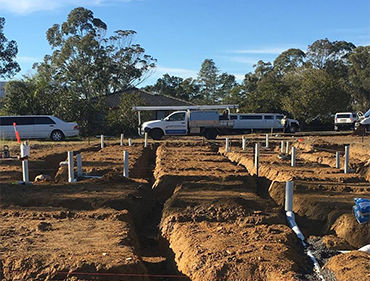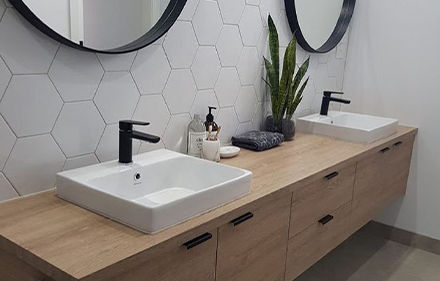 #1 Home Renovation Plumbing Sydney – Reputation Built on Quality, Professionalism, & Reliability.
Do you need a reliable plumber in Sydney for a new home build or an extension of your home? Offering a Complete Home Renovation Plumbing Service in Sydney. Quintessential Plumbing provides you with peace of mind that we will manage the renovation process with professionalism and value.
During the Renovation, You Will be in The Best Hands of Our Experienced & Knowledgeable Team.
Your first contact with Quintessential Plumbing will be handled personally by Kelvin the director of Quintessential Plumbing. You will be asked questions about your goals and expectations so we can provide a custom plumbing solution which works for you and your lifestyle. You will gain the opportunity to ask all your questions so you can understand the complete process.
Our in-home plumbing consultation can be booked directly with our office team, if you have a specific day and time in mind please let us know and we will do our best to meet your request.
Locally Trusted Home Renovation Plumber in Sydney – Honest, Helpful, and Professional Advice.
With over 15 years of experience in transforming our client's homes, our teamwork with you to create your dream environment. Quintessential Plumbing guarantees results, we understand that every home is personal and we tailor the renovation to you and your family.
End to End Home Renovation Plumbing in Sydney – What Can We Do for You?
Design
Drain laying and Drainage
Gas Installations
Hot Water Installations & Service (Gas Continuous Flow installations)
Pumps & Filtration
Waste Water Treatment and Sewer Systems
Solar Water Heating
Water Tanks
Hot Water Heat Pumps
Domestic Fire Sprinkler Systems
Eco-Friendly Solutions – Solar & Rainwater Recycling
Easy To Work Renovation Plumber in Sydney – Our Process
We understand the renovating process can be overwhelming and it is always hard to know where to start. At Quintessential Plumbing, we work with you and break our process step by step for ultimate transparency for you and your family to understand the renovation.
Starting Point – Discover Quintessential Plumbing
The majority of our clients find Quintessential Plumbing through referrals of family or friends or via the internet and social media. Each client is at a different stage of the preparation for the renovation process and we initially recommend the client book an in-home consultation. It is recommended the clients email us the plans and specifications for the renovation prior to the in-home consultation.
In-Home Plumbing Consultation Near You in Sydney – Meet Us
Once Quintessential Plumbing office staff have received plans from the client we meet onsite to directly discuss the renovation. The is a completely free service and has no obligations. Our highly experienced plumbing team in Sydney will inspect the requirements of the project and you will be asked questions about your goals and expectations so we can provide a solution that works for you and your lifestyle. You will gain the opportunity to ask all your questions and any concerns you may have. We take the time to listen to all your ideas and what you are trying to achieve.
Formal Quote
Within 7 days or less, We will provide you with a written detailed quotation for your proposed renovation works.
Signing Contracts
Once the quotation is accepted, we will provide a contract for the proposed works to be signed.
Schedule a Start Date
After signing the contracts we will work with you for a scheduled start date. We understand the importance of being punctual and flexible and this means that we will be on-site and ready to start the renovation on the specified date but we also recognize that sometimes things get delayed and the start date may need to be pushed back.
Renovating – Our Sydney's Local Plumbers Are Ready to Make You Fell WOW!
Successful renovating always comes down to clear communication and job coordination. Our experienced and reliable local plumbing team in Sydney will complete the work and we give our staff the support and backup to get the job done. We take the worry out of you, we are the experts and do this daily, it becomes second nature to us. A clear path plan is provided of the stages and how long each will take them. We ensure clear communication is kept through the process of the renovation, c does happen from time to time and we make sure you are always aware if they occur.
Completion
In the final stage, all the renovation is now finalized. Quintessential Plumbing team organized the final inspections and compliance certificates with Fair Trading and provide the certificate of completion.