Gas Leak Repairs Sydney
Do you require Gas Leak Repair plumbing services? With over 20 years of experience in Gas Leak repair, we are Sydney's plumbing experts. Call us today; we are available 24 hours a day, seven days a week!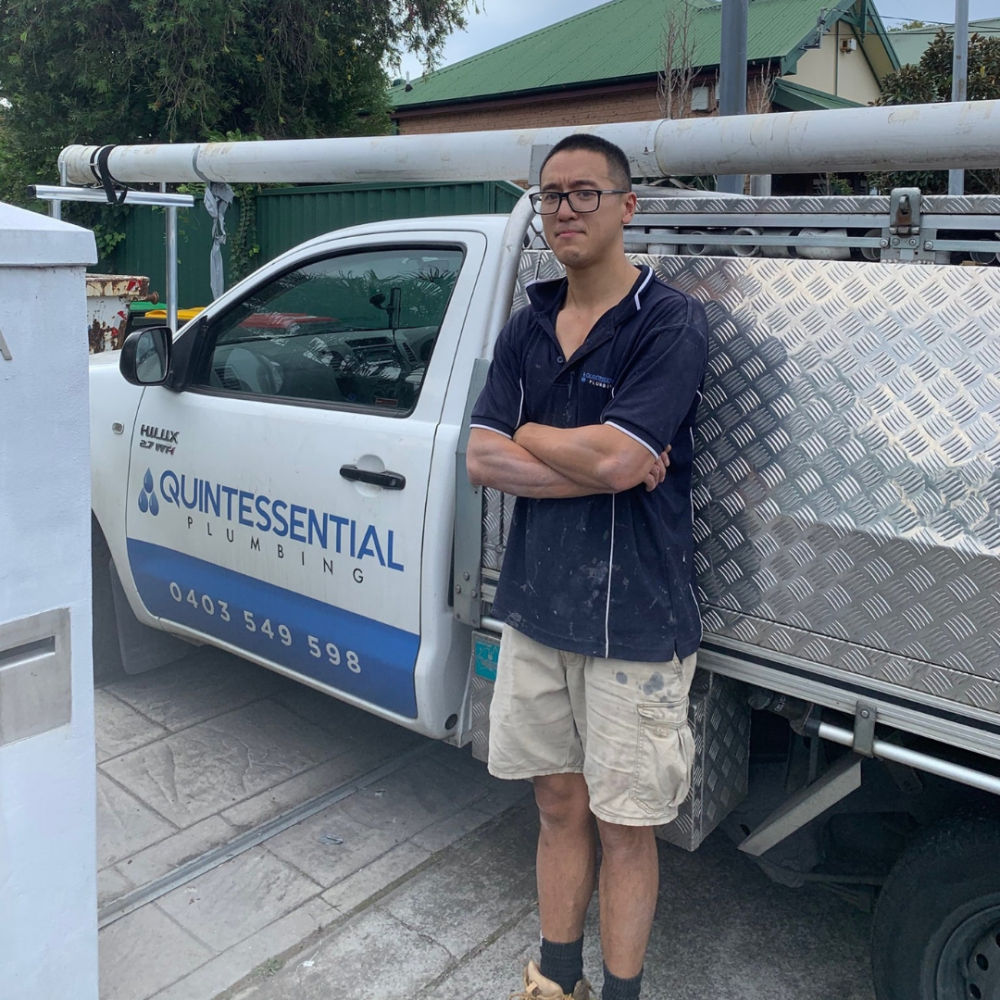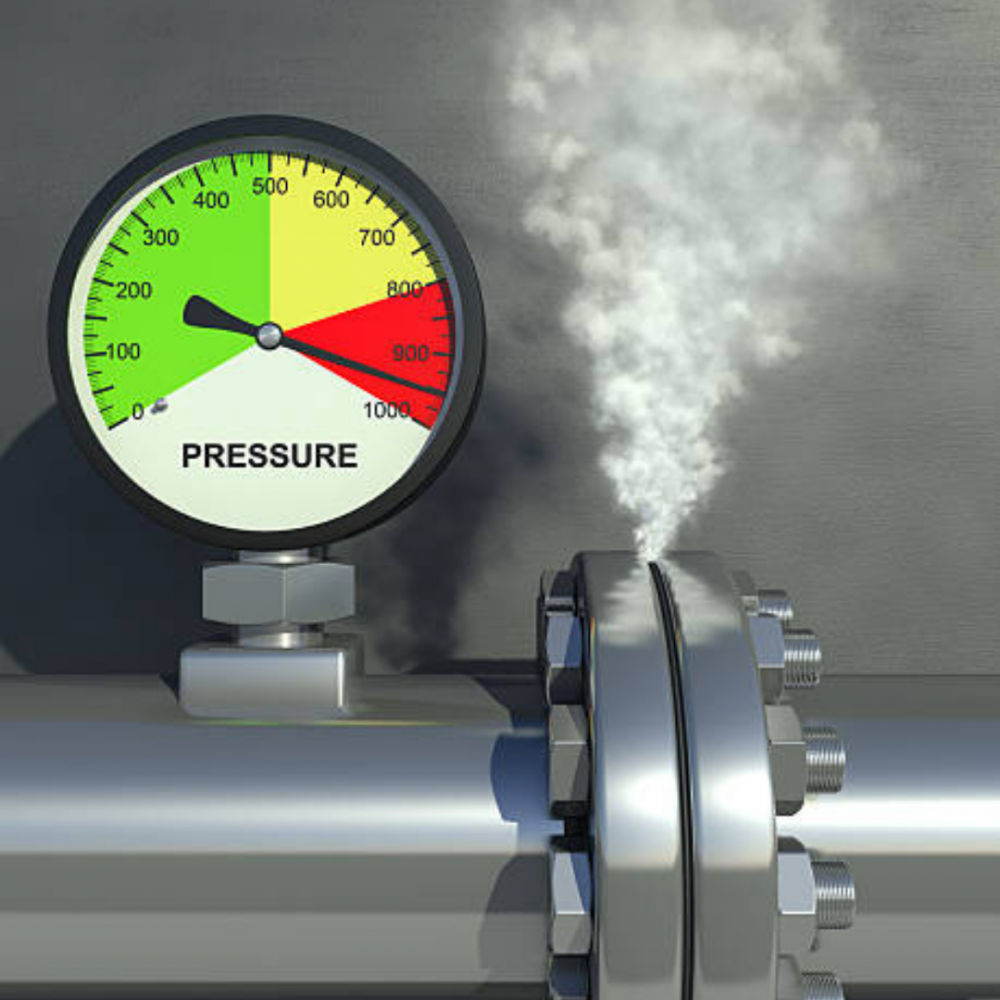 GAS LEAK REPAIRS IN SYDNEY
At Quintessential Plumbing, we specialise in complete  Gas leak repairs in Sydney –  throughout the Sydney Metro area. Whether your gas has leaks and needs to be repaired; we take care of all your gas leaks needs in one place!
Gas leaks, unlike other technical issues, should never be taken for granted. Procrastinating on gas leak repairs in Sydney can be disastrous. Gas leaks that go undetected can be dangerous, even fatal. You'll never know when your gas pipes are damaged or a connection is loose, which can lead to a major problem such as fire, large explosions, and carbon monoxide poisoning.
Carbon monoxide is a colourless, odourless, poisonous gas that kills people. It is produced as a byproduct of the combustion of carbon fuels such as natural gas in your stove and gasoline in your car in your Sydney home.
When burned in an open area with plenty of ventilation, these energy sources are not dangerous. Carbon monoxide, on the other hand, is dangerous in confined spaces such as basements, kitchens, garages, or campers.
One of the reasons carbon monoxide is so dangerous is that it is difficult to detect without a sensor. Carbon monoxide, even in small doses, can cause permanent damage or death  in your Sydney home.
It is critical to keep your home secure. Allow your trusted gas fitter to perform a gas leak detection as soon as possible so that you can enjoy the benefits of natural gas.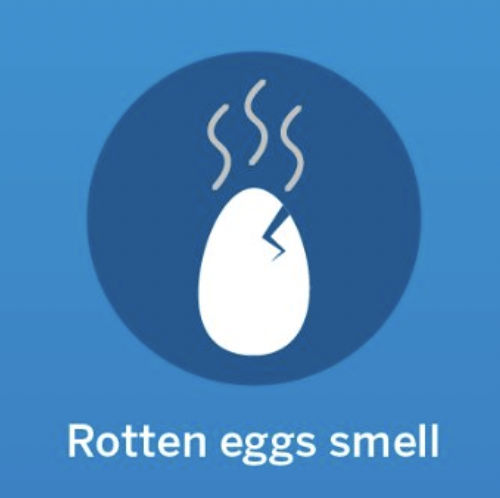 It smelled like rotten eggs.
Natural gas is odourless and colourless in its natural state. Gas companies use chemicals called odorants to make natural gas smell like sulphur or rotting eggs, making leaks easier to detect. The stronger this odour becomes, the more likely you have a gas leak. When you turn on an older gas grill, you might get a whiff of this odour, but most energy-efficient grills made in the last 15 years should not.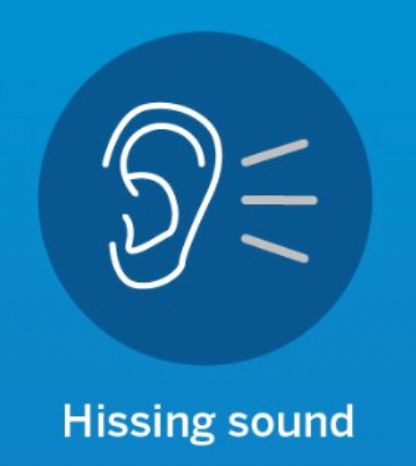 Sounds of hissing
Even if the appliance is turned off, large gas leaks in pipes or appliances can cause hissing noises. Regularly inspect pipes and appliances, listening for hissing noises.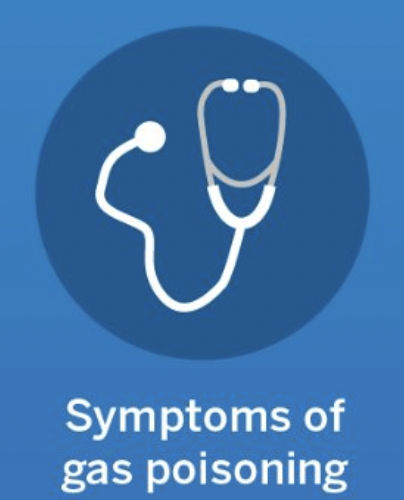 Symptoms of natural gas poisoning on the body.
Headaches, dizziness, fatigue, nausea, and irregular breathing are all symptoms of low-level natural gas exposure. Natural gas poisoning is characterised by fatigue, severe headaches, memory problems, loss of concentration, nausea, loss of consciousness, and suffocation when exposed to high levels of natural gas. If you suspect you're suffering from natural gas leak symptoms, seek medical help as soon as possible.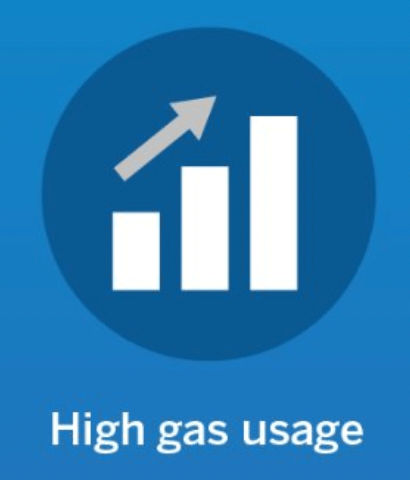 Gas consumption is higher than usual.
A rise in the amount of natural gas used in your home could indicate a leak. When using a gas furnace, seasonal increases in natural gas usage are to be expected, but unexplained increases could indicate a leak somewhere in or around your home.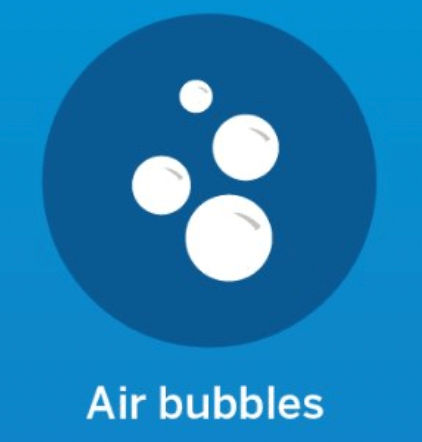 Air bubbles outside your home.
Outside the home, natural gas leaks can occur in underground piping. If you notice bubbles in standing water, such as puddles or mud, it's possible that natural gas is dispersing through the soil and into the atmosphere.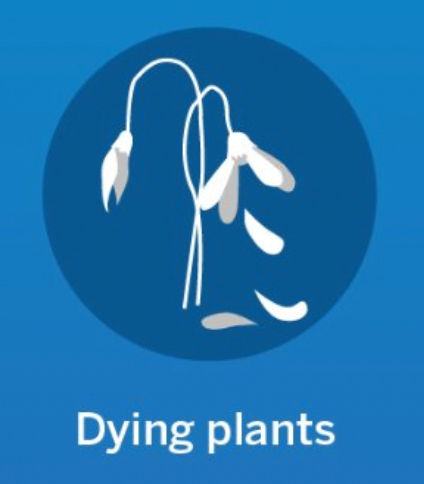 Plants that are dead or dying.
Plants that are dead, dying, or stunted inside or outside your home could indicate a natural gas leak, especially if you've been taking good care of them. Natural gas prevents a plant's roots from absorbing oxygen, which can cause it to wilt. Trees with smaller-than-normal leaves, wilted plants, and yellowish patches of grass can all be signs of natural gas leaks.
DIY GAS LEAK TEST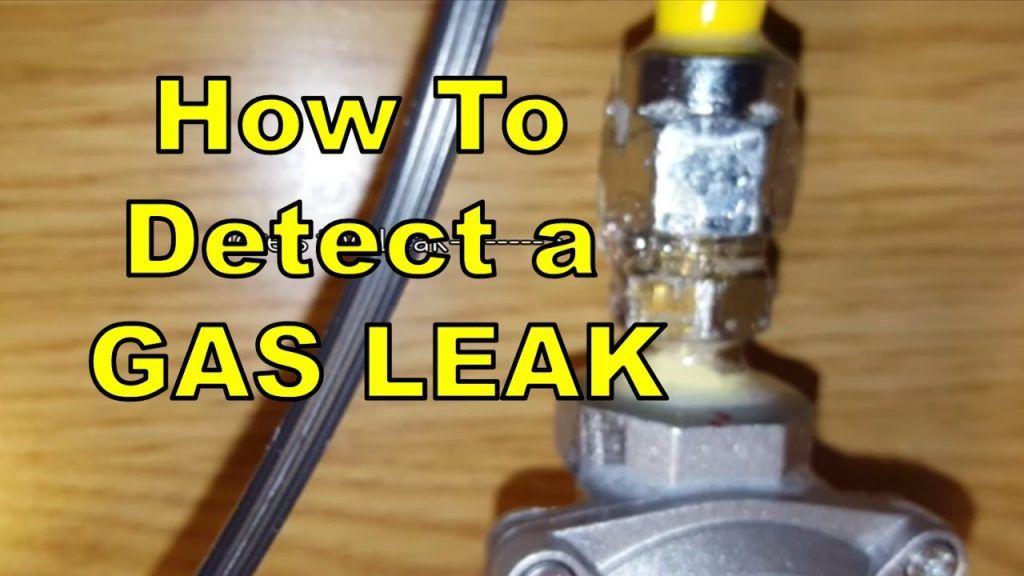 Complete the following test if you can't smell gas but your bills are unusually high:
Turn off all gas appliances, including the pilot light on your gas hot water system, before going to bed.
Use a digital camera to take a picture of your gas metre reading (make sure you hold it straight) or write down the number.
Check the metre reading before anyone gets up in the morning. If something isn't right, contact your Quintessential plumber in Sydney.
WHY SHOULD YOU SELECT US TO REPAIR YOUR GAS LEAK IN SYDNEY?
It is critical that you contact a reputable service in your area for a thorough inspection of your natural gas appliances and gas line, as well as gas leak detection services. Choosing the best service to check gas lines, on the other hand, is easier said than done.
We provide a wide range of services, including installations, maintenance, and emergency services, thanks to our experienced team of professionals. Our team can deal with gas pipes, natural gas leaks, and gas appliances (gas stove, cooktop, oven and more).
With over ten years of experience, we've delivered prompt and high-quality service to our customers  in your Sydney home.
Aside from gas and kitchen appliances, we also instal gas water heaters. If your gas hot water system has leaks, we will seal all possible gas line leaks and faults while performing the necessary repairs to ensure that you have access to hot water whenever you need it  in your Sydney home.
All you have to do is contact us, and we'll come to your home and assess whether you need gas leak detection devices and recommend the best course of action.
At Quintessential Plumbing Sydney, we can assist you in detecting gas leaks in your gas connections and preventing further problems. With our assistance, you can be confident that your appliances will continue to function properly for a long time.
HOW CAN YOU CONTACT US IN SYDNEY?
The best time to repair a gas leak in your Sydney home is always right now. A gas leak is a serious emergency. So give our 24-hour plumbing service a call and we'll tell you what to do.
Our skilled technicians will come to your home to inspect your gas lines and drain the air. Before we repair the pipeline, we will remove all electrical appliances in its vicinity.
You can contact us in a variety of ways. You can reach us at our toll-free number 24 hours a day, seven days a week, and our customer service representatives will answer all of your questions before confirming your reservation. If you're not in a hurry, send us an email through our website, and we'll get back to you with a quote.
So, give us a call today and let our professional team handle all of your gas leak repairs and maintenance in your Sydney home.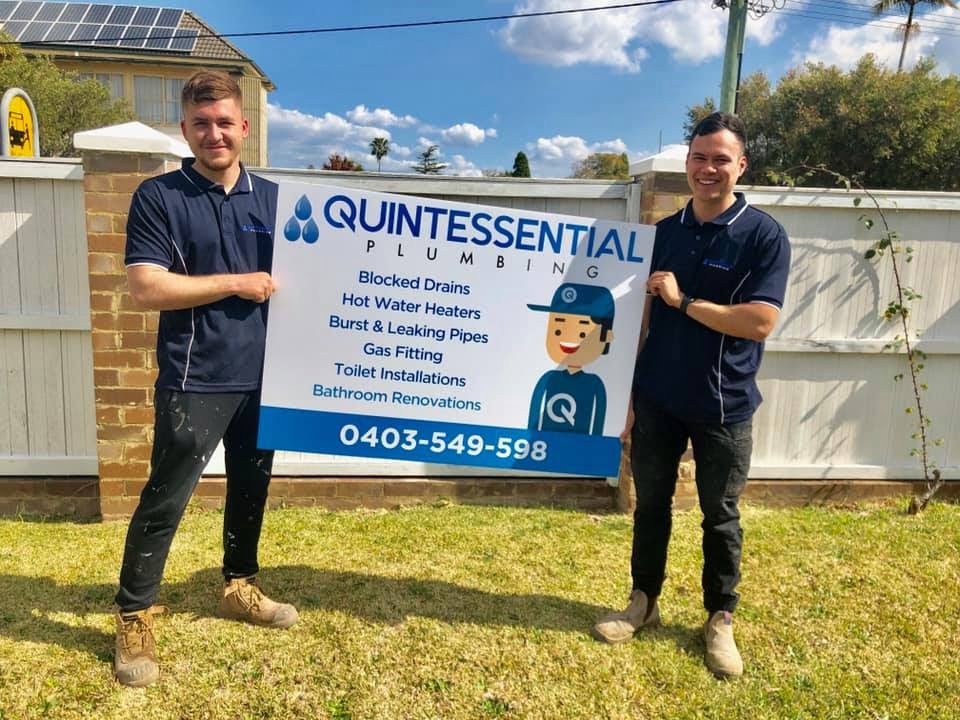 WE'RE ALWAYS READY TO HELP IN SYDNEY!
FREQUENTLY ASKED QUESTIONS ABOUT GAS LEAKS
How do you detect a gas leak?
In most cases, your nose will lead you in the right direction. You'll usually smell the odour of leaking gas before carbon monoxide reaches dangerous levels. Even if you're not sure, turn off the pilot light on your gas stove, furnace, or water heater, open the windows, and get anyone who might be in danger out of harm's way. 
Notify your emergency plumbers in Sydney right away, and don't try to enter the house again until a professional has determined it is safe.
What do I do if I smell a gas leak in Sydney?
If you detect the odour of gas, you should contact an emergency gas plumber in Sydney immediately. It's never a good idea to put off detecting and repairing a gas leak because it can be dangerous. In any property, whether it's your home or office, emergency gas leaks must be detected and repaired as soon as possible.
Who do I call for a gas leak detection in Sydney?
Quintessential Plumbing Sydney is available 24/ 7 to detect, prevent and repair gas leaks. For emergency gas leaks in Sydney, call us immediately for fast gas leak repairs.
What are signs of gas leak in my home?
If you suspect a gas leak in your Sydney Home or property, turn off the pilot light or gas metre and call your gas company or local authorities. Because gas is odourless, suppliers add a strong rotten egg smell to warn occupants and allow time to evacuate before symptoms become overwhelming.
Aside from an overwhelming sulphur smell, there are a few other signs of a gas leak like Hissing or whistling, "Cloud" or bubbles in standing water, a visible gas line connection, Sudden plant death.
Why am I smelling gas in my house?
A rotten egg smell or gas smell could indicate a gas leak. A gas pipe or appliance may have a leak, or your gas connection may be faulty. You may need to check your meter's gas supply or the pilot lights of your gas burners and contact your emergency plumbers in Sydney.
What gas services do you offer?
We love gas and we take it very seriously. Call our fully qualified Quintessential Plumbers if you want to upgrade to gas or have your supply or appliances checked.
All of your gas maintenance and installation needs can be met by us. Quintessential Plumbers can instal and commision any gas appliance, whether it's powered by LPG or natural gas, throughout Sydney.
Gas appliance servicing

Gas appliance repairs

Gas stove, gas cook top or gas oven

Gas hot water heater

Gas space heater

Gas BBQ

Gas safety checks

Carbon monoxide testing

Gas leak detection

Gas pressure

LPG service, install, repairs, conversions

Converting LPG to natural gas (or opposite)

Certificate of compliance

Extensions of gas mains

Gas emergency – our emergency gas plumbers are available 24/7 
Is gas fitter the same as plumber?
A plumber if your job requires specific plumbing, drainage, or water-related work. While a gasfitter to install gas ovens, stoves, or move gas heater outlets.
Is a gas leak an emergency ?
Yes, gas leaks increase the risk of fire and explosion because it is highly flammable. If someone suspects a gas leak, they must leave the area immediately and contact your emergency plumbers in Sydney.
Do you operate after hours for emergency gas services?
As we are open 24 hours a day, seven days a week, and never close, please call us on 0290027385 if you are experiencing a plumbing emergency, and we will despatch the nearest emergency plumber to your location immediately.
What are the warning signs of a gas leak?
Overwhelming sulphur smell, there are a few other signs of a gas leak like Hissing or whistling, "Cloud" or bubbles in standing water, a visible gas line connection, Sudden plant death.
Who pays for a gas leak ?
A leak in the gas pipe from the metre throughout the property, as well as leaks from gas appliances, such as the hot water system, stove, and oven, are the responsibility of the Sydney property owner.
Are gas leaks covered by home insurance?
Yes, in some cases, such as when a gas leak is severe enough to cause an explosion in your Sydney property. Explosions are a peril that is covered by most homeowner's insurance policies.
Other scenarios, such as a gas leak caused by an ageing appliance that does not result in a catastrophic event such as an explosion, will not be covered.
What are plumbing gas leak services?
We can handle any type of equipment, including common gas fixtures like stoves, furnaces, and fireplaces, at Quintessential Plumbing Sydney.
Our plumbers are also trained to work with gas fireplaces and to repair any problems you may have with them.
WHAT OUR CUSTOMERS SAY ABOUT US