Rheem Hot Water System Installation Sydney
Do you need plumbing services for Rheem Hot Water Installation? We are Sydney's plumbing experts, with over 20 years of experience in Rheem Hot Water Installation Service. Call us today; we're open 24/7!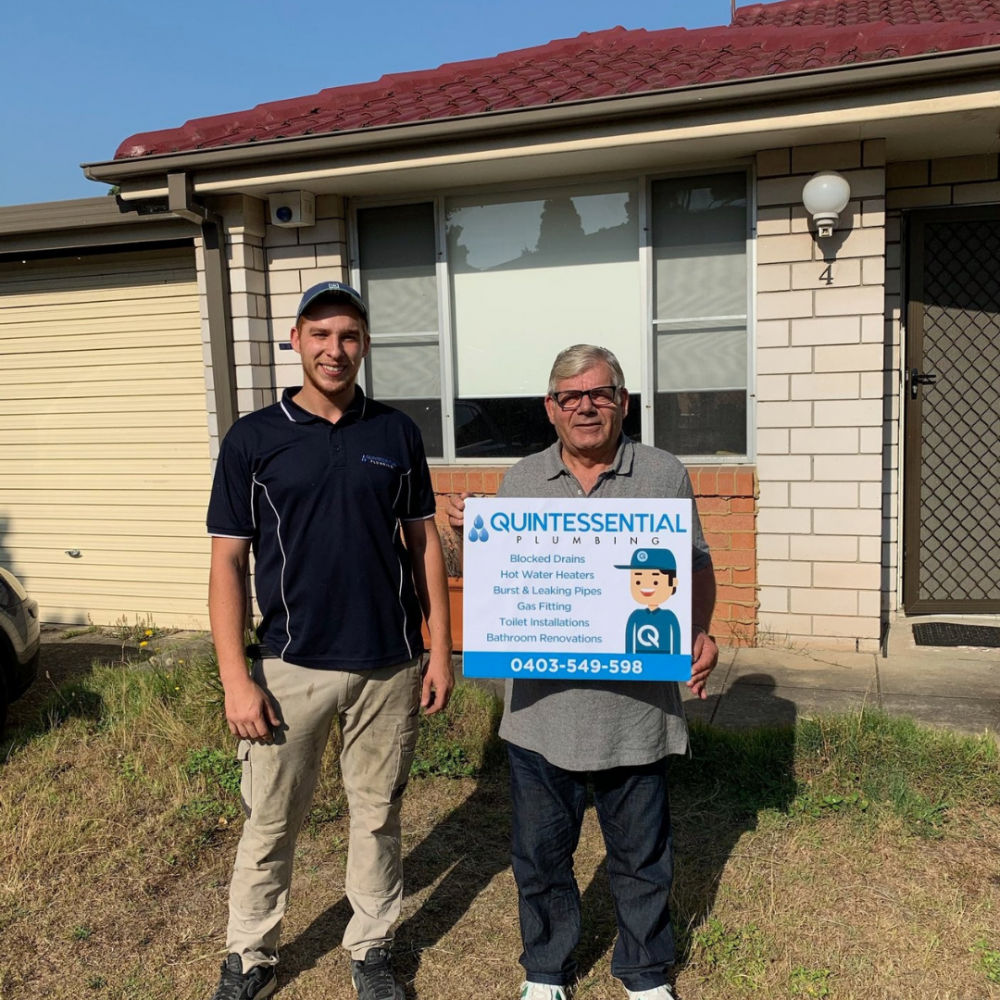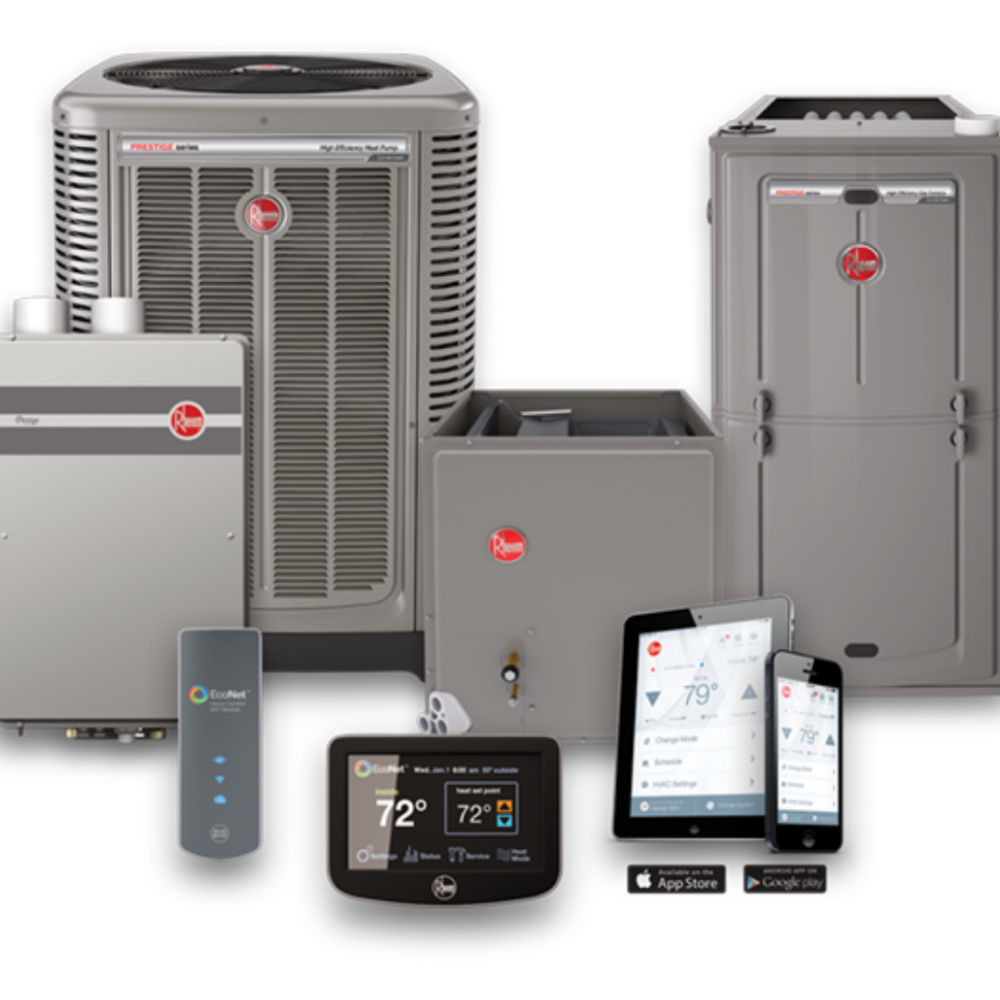 RHEEM HOT WATER SYSTEMS SYDNEY INSTALLATION AND REPAIR
Quintessential Plumbing Sydney are your go-to experts for Rheem hot water systems. Our team of highly skilled plumbers can supply, install, service, and repair the entire Rheem product line, which includes gas, electric, instant, heat pump, and solar hot water systems, among other things.
Rheem has been manufacturing hot water heaters for Australian homes since 1939, when the first gas hot water system rolled off the production line in Sydney, where the company is headquartered. With the expansion of the Rheem hot water system line, the company has expanded its offerings beyond gas systems to include quality electric, instant, heat pump, and solar hot water systems, as well as many commercial applications.
TYPES OF RHEEM HOT WATER SYSTEM IN SYDNEY
Electric storage systems in Sydney
are ideal for use with off-peak electricity tariffs because they are cost-effective.
Warranty on cylinders for ten years

tank made of stainless steel, which eliminates the need for an anode and reduces maintenance costs.
Gas-fired storage water heaters in Sydney
,
such as the ever-popular Rheem Stellar, are available. The 5-star energy efficient Stellar range is an excellent choice for a family home with a large number of people who require a lot of hot water.
use with a natural gas or LPG tank made of enamelled or stainless steel

recovery in a short period of time

Warranty on cylinders of up to ten years.
Instantaneous or continuous flow hot water systems in Sydney
– also known as instantaneous or continuous flow systems, these systems provide a constant source of hot water for any home or business.
Models with 6 and 7 stars are extremely energy efficient.

Options for indoor or outdoor installation

Use with natural gas or LPG in tight quarters or areas with limited space.

Never again will you be without hot water.
Rheem solar hot water systems Sydney
make use of the free, renewable energy provided by the sun to provide hot water for your home.
Alternatives include roof-mounted and split systems.

For cooler climates, a gas or electric booster frost protection system is recommended.

Warranty on the tank and solar collector panels is five years.
Heat pump hot water system Sydney
– provides hot water all year long while conserving energy. A heat pump system operates in the same way as a refrigerator, but in reverse, drawing heat from the air and transferring it to your water.
Water heating that is both cost-effective and environmentally friendly

even in colder climates, it is effective

Warranty on cylinders for five years

For extremely cold nights, a backup heating element is recommended.

Because it makes use of the same fittings as electric storage systems, it is simple to install.
REPAIRS OR REPLACEMENT OF RHEEM HOT WATER SYSTEM COMPONENT IN SYDNEY
Our specialists at Sydney Plumbing Hot Water & Gas will inspect and diagnose your Rheem hot water system, and if a repair is financially feasible, they will complete the work. Alternatively, if the parts are unable to be repaired, we will have them replaced with genuine Rheem parts to ensure that you can continue to use your Rheem hot water system as efficiently as possible. Rheem water heater parts are replaceable if they are covered by the manufacturer's warranty.
AFFORDABLE AND RELIABLE RHEEM HOT WATER INSTALLATION IN SYDNEY
Sydney Rheem service is available.
Make a call to Quintessential Plumbing Sydney for all of your Rheem hot water needs in Sydney or fill out our online booking request form right now. Repairing your Rheem hot water systems as soon as possible will save you money!
Don't take the chance of getting a chilly shower.
Call our professionals in Sydney right away – when you have a hot water heater problem, you need repairs done as soon as possible.
We can get a friendly repair/replacement expert to you in less than a couple of hours, no matter where you are in Sydney or the surrounding areas. Quintessential Plumbing Sydney has been repairing and replacing water heaters in homes and businesses. If there is a water heater job that we haven't seen before, please don't hesitate to contact us today for prompt and professional service in your Sydney home.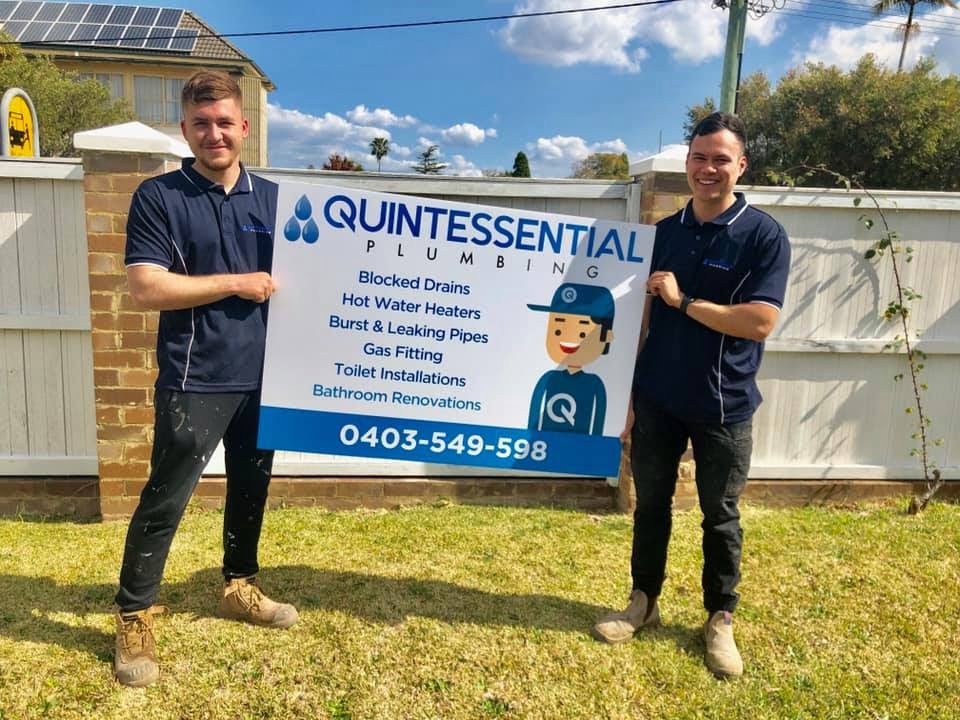 WE'RE ALWAYS READY TO HELP IN SYDNEY!
FREQUENTLY ASKED QUESTIONS ABOUT RHEEM HOT WATER SYDNEY
How long should a Rheem hot water system last?
Rheem hot water systems typically last 5 to 15 years, depending on the water quality and how well the system has been maintained. If you get your Rheem hot water system serviced every 5 years, you can extend its life.
How much does it cost to install Rheem?
Natural gas is a popular and reliable energy source.
To convert your Sydney property to natural gas, you will need a qualified natural gas contractor. Installing natural gas takes time because it requires several steps to ensure safety.
Is Rheem a good brand of water heater?
Rheem is a solid mid-range water heater brand that isn't too pricey. Its reputation for producing long-lasting, dependable water heaters makes it an excellent choice for most households. The company offers gas, electric, tankless, solar, and hybrid water heater models. 
How long does it take to install a water heater?
A licenced plumber should be able to complete the process in 2-3 hours if there are no concerns or complications. What to expect while buying and installing a new water heater is outlined below.
What is the cheapest hot water system to run?
A solar hot water system might be the most efficient and cost-effective option for most families. If that isn't an option, consider the following alternatives. Small family of 1–2 people: Small gas storage hot water system or continuous flow hot water system (gas or electric).
How to choose the best hot water system?
Heating method, storage or continuous flow, size, cost, and energy efficiency are the five basic criteria. Each of these elements influences energy use and utility costs. The better you understand each of them, the easier it is to compare various models.
How quickly can I have my Rheem heater installed?
4 to 8 hours. Furnace installation in a private home might take anywhere from 4 to 8 hours, depending on the job's difficulty.
Can you dispose of our existing hot water tank?
If you cannot locate a recycling centre, you should contact your local dump. Typically, they will accept water heaters for disposal for a fee. Occasionally, they provide a recycling programme. Obviously, it is usually preferable to try alternative approaches first.
How long does it take for a Rheem water heater to heat up?
As a result, it will take about 30 minutes to heat up 40L of water. Larger residential homes with storage tank capacities of up to 100L, on the other hand, may see their heating time increase to up to 90 minutes.
WHAT OUR CUSTOMERS SAY ABOUT US