Gas Plumbing Sydney
Are you in need of Gas plumbing services? We are the Sydney plumbing experts, with over 20 years of experience in Gas plumbing. Call us today, we are available 24/7!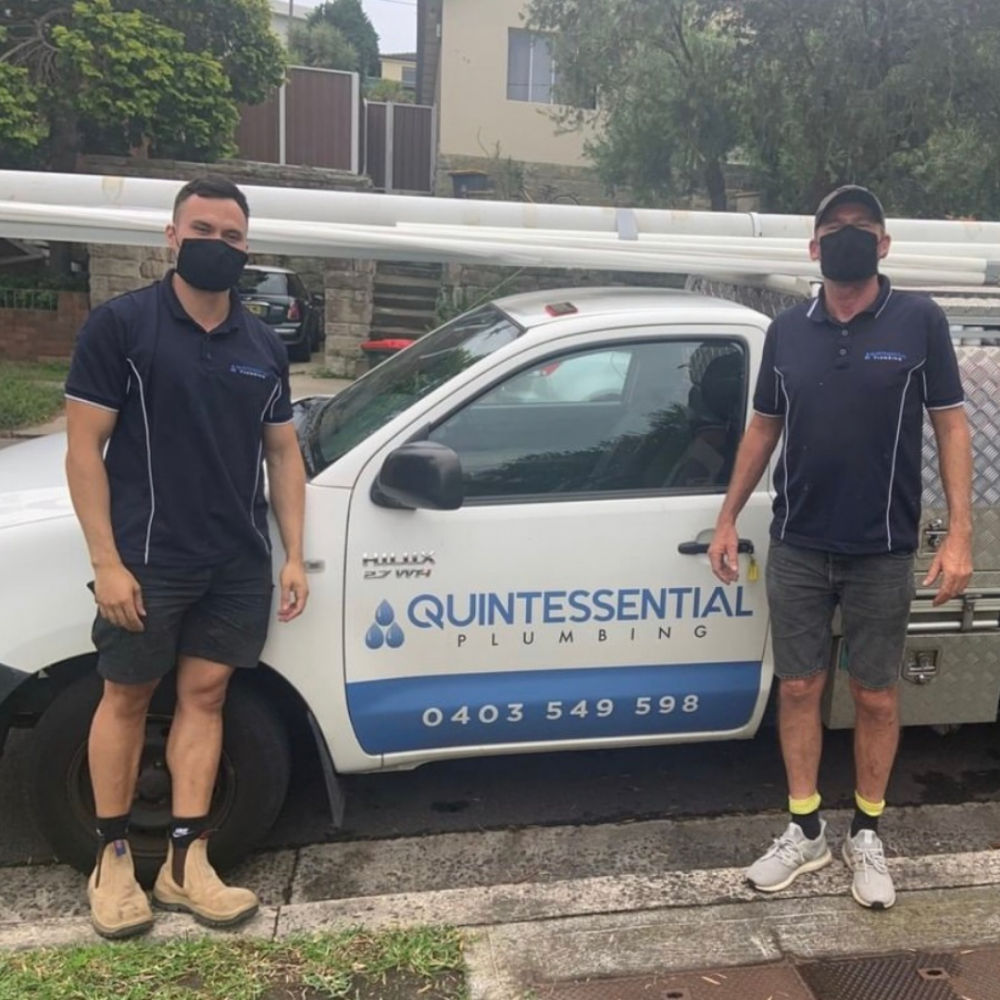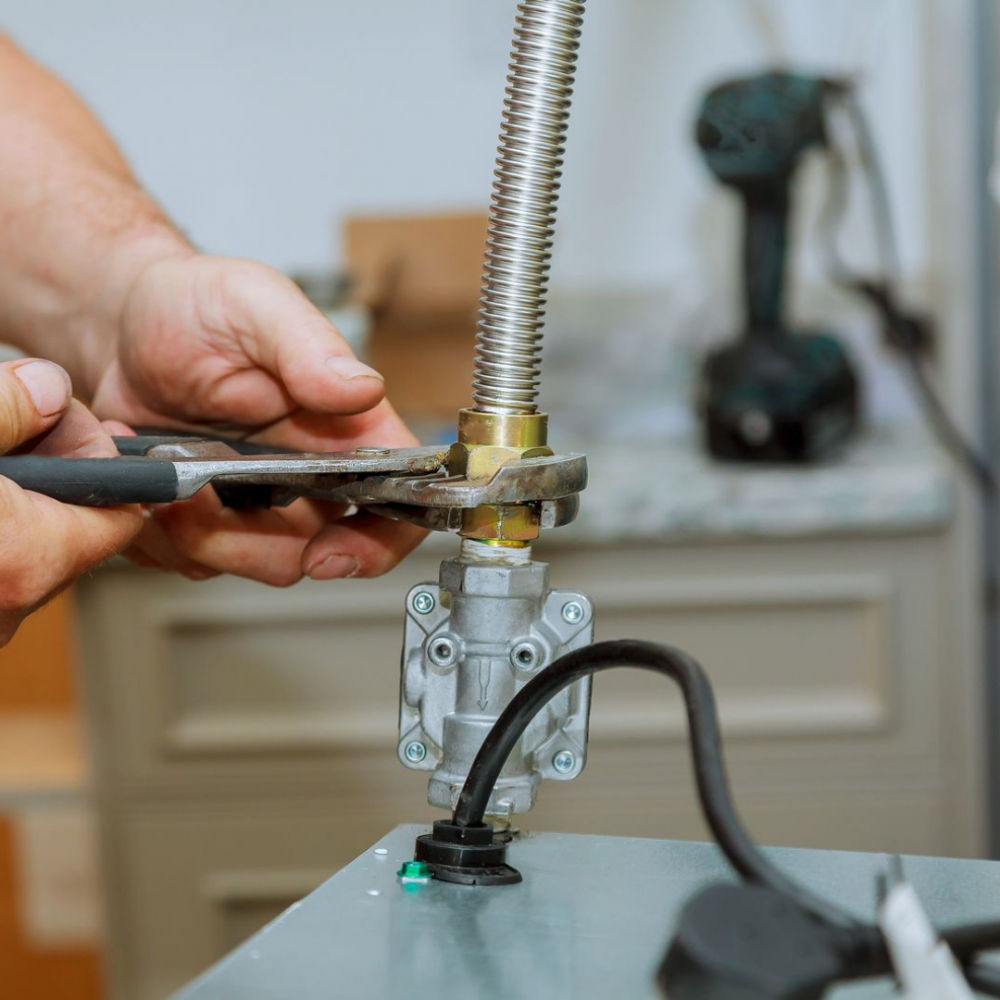 GAS PLUMBING SYDNEY
At Quintessential Plumbing, we specialise in complete  Gas plumbing in Sydney –  throughout the Sydney Metro area. Whether your gas pipe has burst and requires repair, we can handle all of your gas plumbing needs in your location!
Gas fitting entails the installation of gas appliances and pipes, as well as the handling of gas leaks and gas detection by a certified plumber with current permits.
In Sydney households, gas is becoming a popular alternative to electricity for heating and cooking.
Cooktops, heating and cooling, outdoor appliances, and hot water systems are all common gas appliances in homes. Gas is both cost-effective and energy-efficient. Natural gas, on the other hand, is a better alternative for the environment because it emits fewer greenhouse gases in Sydney homes.
However, improperly installed or maintained gas systems and gas supply lines can cause health issues such as carbon monoxide poisoning.
WE PROVIDE THE FOLLOWING GAS PLUMBING SERVICES IN SYDNEY
You are responsible for maintaining the safety of your gas fittings and appliances as a homeowner. It would also be beneficial if you ensured that your gas appliances are properly maintained and that a safety inspection is performed on a regular basis.
Not every plumber in Sydney is a licensed gas fitter. Specific qualifications must comply with Australian requirements.
Quintessential Plumbing Sydney has expert licensed gas fitters on staff to properly address your gas fitting needs. With over ten years of experience, we can address any gas problem, ensuring that your appliance functions properly all year.
Gas Plumbing
Gas Plumbing Replacements
Gas Plumbing Installations
Gas Plumbing Relocations
Gas Plumbing Inspections
Gas Fixture Installations
Gas Plumbing Commissions
Gas Plumbing Conversions
Gas Fitting
Indoor Gas Lines
Outdoor Gas Lines
And More!
GAS APPLIANCE INSTALLATION SYDNEY
When comparing a working cooktop and oven to one that is riddled with flaws, proper installation will make a significant difference. It's also a necessary step in keeping your home secure. Carbon monoxide poisoning can be caused by a badly maintained gas appliance. Many people have already perished as a result of this. Many others are afflicted as well.
We're the best in the industry when it comes to domestic appliance installations, and we'll work with you to make your ideal kitchen a reality. At the same time, we safeguard your home.
GAS FITTING SERVICES THAT ARE RELIABLE AND PROFESSIONAL IN SYDNEY
Quintessential Plumbing Sydney recognizes the importance of owning and operating a house. You only want the best for yourself. We can guarantee only the greatest service, from our certified, insured, compliant, and experienced plumbers to our high-tech tools, equipment, and fully-stocked cars.
With us, there are no "quick solutions" or guessing! Before putting the correct steps in place, we take the time to inspect your individual gas fitting issue. Our staff will work with you to discover the best solution for your specific needs and problems. Leak detection, gas services, hot water systems, emergency service, and new gas installations are all possibilities. There are no hidden expenses with our solutions because they are always clear and transparent. We've also had emergency gas fittings on standby in Sydney.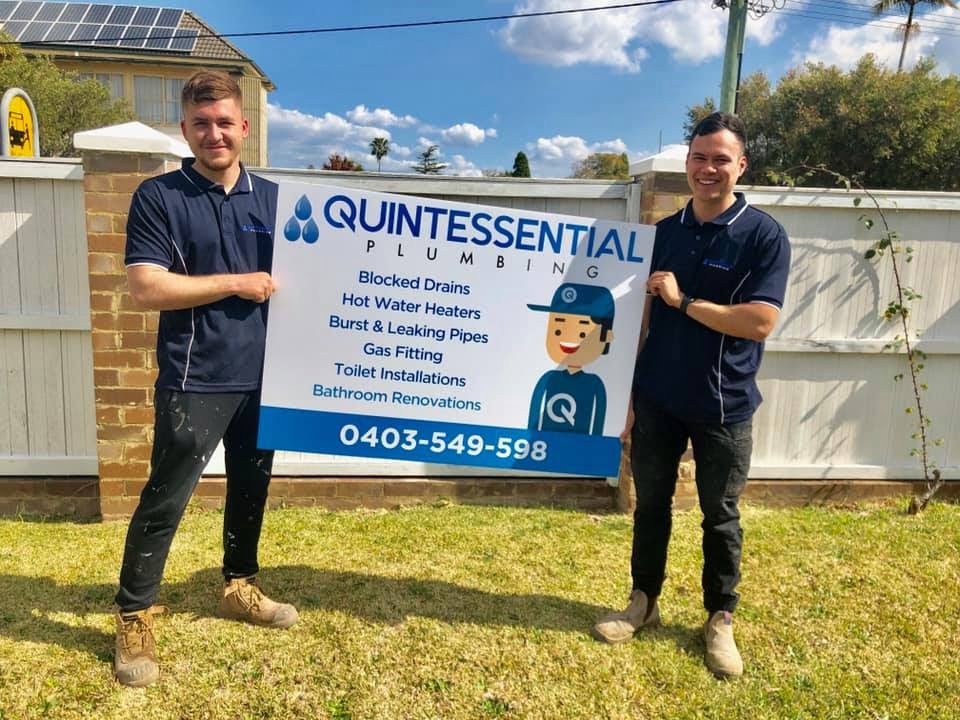 WE'RE ALWAYS READY TO HELP IN SYDNEY!
Quintessential Plumbing are your emergency plumbing specialists providing emergency plumbing services across Sydney. We service all inner city and surrounding suburbs of Sydney day or night and with 60 minute response time. Our fleet of emergency vehicles are fitted with GPS tracking systems sending you the closest emergency plumber in Sydney available. Our utes are fully equipped for all kinds of domestic and commercial plumbing emergency work making sure after we leave your place, the problem is permanently fixed.
We operate 24 hours, 7 days a week and never close, so if you find yourself in a plumbing emergency call us on 0403 549 598 and we will dispatch the closest emergency plumber to your address.
FREQUENTLY ASKED QUESTIONS ABOUT GAS PLUMBING
How do you install new gas?
To use your new gas stove, you must first connect it to the gas supply. Connect a gas hose to the gas stove and the kitchen gas supply.
No first time DIYer should install a gas line! Making a mistake costs more than it gains.
Check your local regulations can result in fines or even imprisonment in Sydney.
How do you install natural gas?
Natural gas is a popular and reliable energy source.
To convert your Sydney property to natural gas, you will need a qualified natural gas contractor. Installing natural gas takes time because it requires several steps to ensure safety.
Can you self install a gas cooktop?
Technically, yes, you can install a gas stove yourself, but it is always best to hire a professional. The job itself isn't difficult, but that doesn't mean you should do it yourself.
In Sydney, working with gas is subject to a number of legal obligations.
Gas leaks are extremely dangerous, which is why you should always have a qualified professional handle any gas-related work.
Who can install a gas line for stove?
A plumber can install gas lines and valves.
Our Sydney plumbers are licenced and insured, as required by state and local laws.
Which is better: a gas or electric stove?
Because a flame doesn't take long to warm up or cool down, gas ranges are prefered by chefs and home cooks alike. Gas ranges are also more durable and cost effective than electric ranges. 
Yes, gas models cost more upfront, but they cost less to run because gas is cheaper than electricity in Sydney.
A gas range is a better buy for a family that enjoys home-cooked meals daily.
What gas services do you offer?
We love gas and we take it very seriously. Call our fully qualified Quintessential Plumbers if you want to upgrade to gas or have your supply or appliances checked.
All of your gas maintenance and installation needs can be met by us. Quintessential Plumbers can instal and commision any gas appliance, whether it's powered by LPG or natural gas, throughout Sydney.
Gas appliance servicing

Gas appliance repairs

Gas stove, gas cook top or gas oven

Gas hot water heater

Gas space heater

Gas BBQ

Gas safety checks

Carbon monoxide testing

Gas leak detection

Gas pressure

LPG service, install, repairs, conversions

Converting LPG to natural gas (or opposite)

Certificate of compliance

Extensions of gas mains

Gas emergency – our emergency gas plumbers are available 24/7 
Is it cheaper to run gas or electrive?
Natural gas is generally less expensive than electricity, so a gas furnace will save you money on your Sydney home utility bills.
Because there are fewer mechanical parts involved in the conversion of fuel to heat, electrical furnaces are often quieter than gas furnaces.
Is a gas fitter the same as a plumber?
Because gas fitting and plumbing are both concerned with enclosed pipe systems, it's natural to assume that all gasfitters are also plumbers. It is true, however, that someone who works in the plumbing industry can also work in the gas industry in Sydney.
Does a plumber deal with gas?
Yes! Most people associate plumbing work with water lines and plumbing fixtures such as toilets and faucets. However, there are Sydney plumbers who specialise in installing and repairing gas lines.
How do I get a gas connection in Sydney?
Jemena Gas Network, the grid operator, oversees the overall distribution of gas and electricity in Sydney and its nearby areas. However, you'll need to contact a professional in Sydney to get your gas connected.
How do I get a gas connection to my house?
Call us first to see if your property can be connected to natural gas. If you already have a pipeline connected to your property and no mains extension is required, we can connect you within five working days and we'll help you connect if you don't already have one. 
Who supplies gas in Sydney?
In NSW, there are three distribution networks: Services Sydney, Newcastle, Central Coast, Wollongong and rural NSW. Tamworth is served by the Central Ranges System. Wagga Wagga Gas Distribution Network is a gas distribution network in Wagga Wagga, Australia.
Can you reconnect gas yourself?
While you could reconnect your own gas, doing so could have serious consequences. Many gas companies actually instal a lock on your metre that only the company can open with a special tool or key. Tampering with the lock is a crime that, depending on your location, could result in serious consequences.
What do I do if I smell gas in my house?
Do Not Remain In The Home, Building, Or Area Where The Suspected Leak Has Occurred. Get to a safe location as soon as possible.
It is critical to respond quickly to gas leaks in order to maintain public safety. Do not put it off any longer. Gas odours should not be ignored and should be reported to your Sydney plumbers.
WHAT OUR CUSTOMERS SAY ABOUT US