Gas Cooktop Installation & Repairs Sydney
Do you require the installation of a gas cooktop? We are Sydney's plumbing experts, with over 20 years of experience installing gas cooktops. Call us today; we are available 24 hours a day, seven days a week!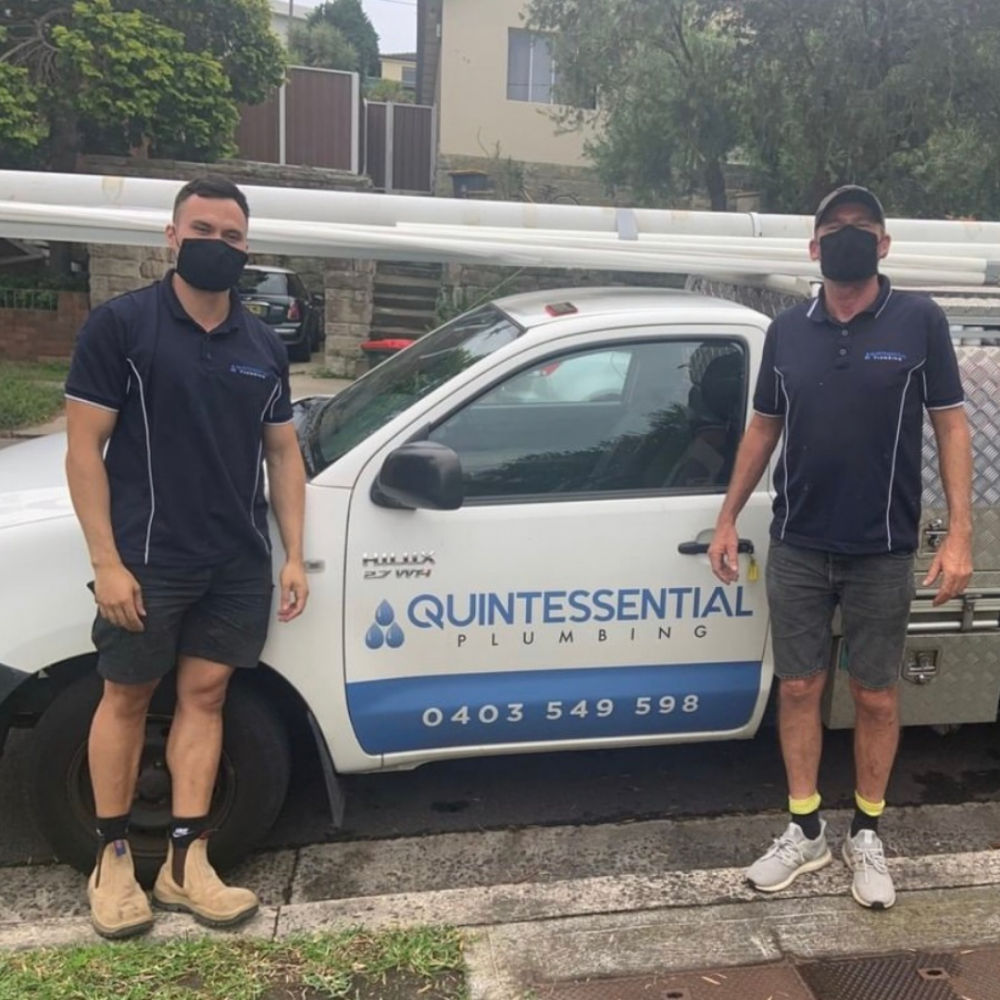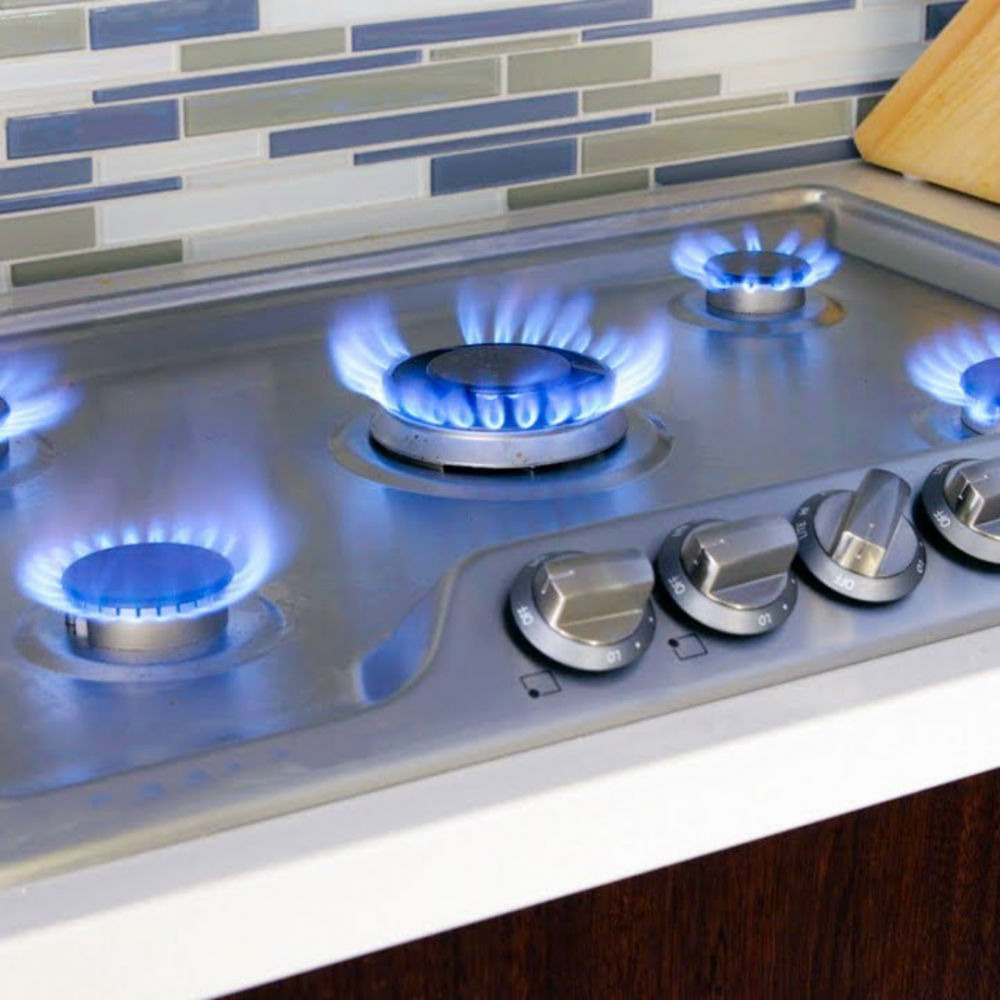 GAS COOKTOP INSTALLATIONS AND REPAIRS IN SYDNEY
At Quintessential Plumbing, we specialise in complete  Gas cooktop installation and repairs in Sydney –  throughout the Sydney Metro area. Whether your gas cooktop needs to be installe; we take care of all your gas cooktop needs in one place!
If you're not just into frying eggs and opening a cup of noodles, gas is the smart way to cook up a tasty storm. With a gas stove or cooktop, you no longer have to wait for the elements to warm up. You only need to make a significant temperature adjustment at your fingertips. Even top chefs and food lovers around the world prefer to heat and cook with gas.
So, if you need a gas stove, cooktop, or oven installed, contact a reputable gas plumber.
WHY SHOULD YOU BUY A GAS STOVE, COOKTOP, OR GAS OVEN IN SYDNEY?
With so many options nowadays, it can be difficult to know what you want in your kitchen, especially if you aren't a seasoned cook but aspire to be one someday.
So, to help you decide, here are some of the advantages and disadvantages of owning a gas stove, cooktop, or oven.
PROS:
Gas is the only type of cooktop that allows you to cook directly over a flame.
A gas stove heats water more quickly than an electric stove.
When compared to electric ranges, gas stoves use less energy.
Use a metal mesh rack to cook directly over the flame, which is an excellent way to incorporate smoky flavours into your favourite recipes.
It continues to function even when the power is turned off.
CONS:
The initial cost is higher than that of electric ranges. For example, if you are switching from electric to gas, you must install new gas piping. If you are replacing an old gas oven with a new gas oven, you must consider your existing gas supply.
It can be difficult to maintain the same heat setting on gas cooktops.
Gas ranges are much more difficult to clean.
While gas ovens heat up faster than electric ovens, they cook unevenly.
HOW TO SET UP A GAS COOKTOP IN SYDNEY?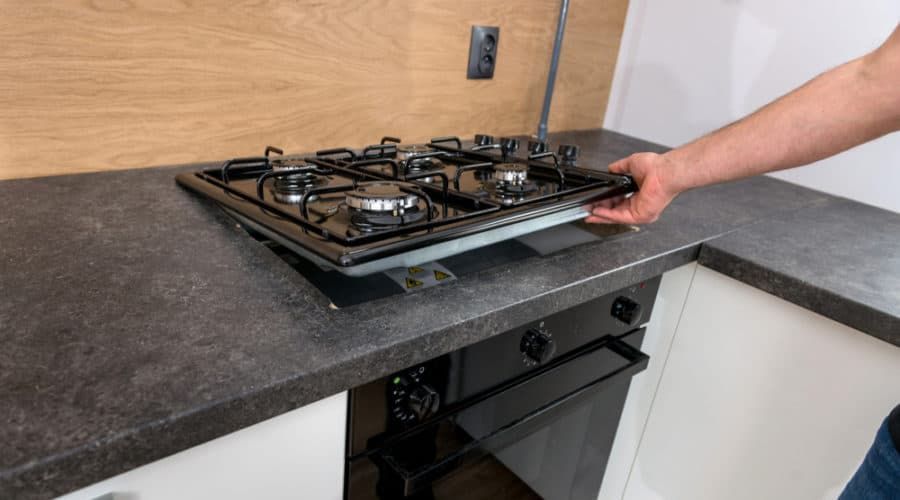 Before you start cooking, you'll need a licenced gasfitter to install your gas cooktop, stove, or gas oven. Every gas oven installation must meet a number of statutory requirements, follow the manufacturer's instructions, and be completed legally by a licenced gasfitter in Sydney.
Not only that, but improper gas stove installation may void your manufacturer's warranty and insurance, putting your family at risk of gas leaks, fires, and worse.
Quintessential Plumbing Sydney can help you get your gas installations from your gas stove, cooktop, oven, and more done right the first time, from taking your new appliance out of the box to cranking on the gas for the first time. We also provide repairs and services, as well as first-rate service and competitive pricing on any gas-related issue at your home, such as your gas hot water system in Sydney.
4 TYPES OF COOKTOPS FOR YOUR SYDNEY KITCHEN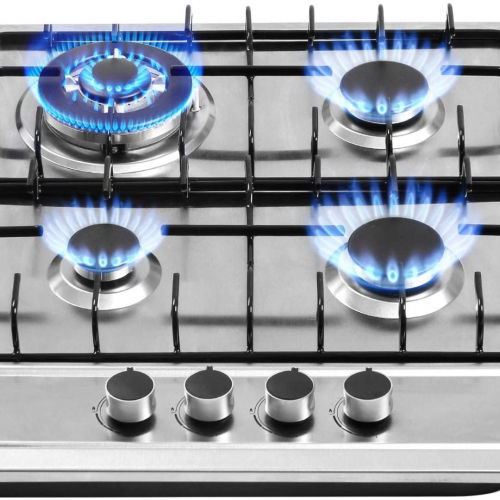 GAS COOKTOPS
Gas cooktops are prefered by serious home chefs because they provide high temperatures and easy control. These units use an open flame to heat up quickly. While gas cooktop designs vary, many feature a power burner for rapid heat up and a simmer burner for more delicate, controlled heat. The best premium gas cooktops also have commercial-grade components, allowing you to cook restaurant-quality meals at home.
Consider a gas cooktop if you want more heat and cooking power.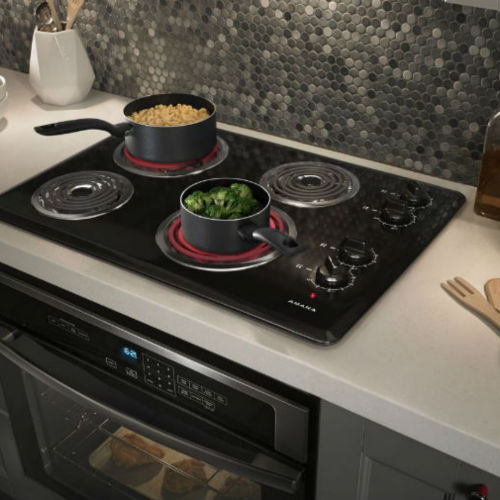 ELECTRIC COOKTOPS
These units use electricity to heat the burners and do not require a gas connection. So electric cooktops are easier to instal than gas cooktops. Modern electric cooktops have smoothtops instead of coil burners. Regardless of the style, the electric settings ensure that the burners provide precise temperatures every time.
Many homeowners prefer an electric cooktop, despite the fact that they are less responsive than gas models. Some homeowners dislike having to wait for their electric cooktop to heat up or cool down.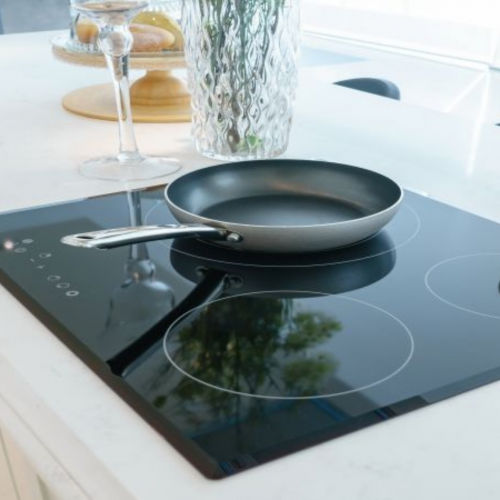 INDUCTION COOKTOPS
Induction cooktops use electromagnetic energy to cook food. A magnet beneath the appliance's flat ceramic surface reacts with steel, iron, or magnetic stainless steel cookware. The reaction produces a vibration that produces heat. An induction cooktop has many advantages due to its unique design. In addition to fast heating, these models have superior temperature control. Even when the appliance is turned on, they only produce heat when compatible cookware touches the surface.
You might want to go with an induction cooktop if you want more cooking power, better heat control, and added safety.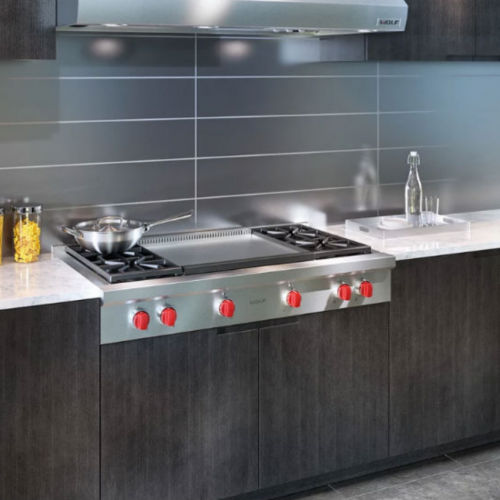 RANGETOPS
Rangetops are similar to cooktops, but they slide into your countertop from the back to the front. Unlike cooktops, rangetops have control knobs on the front of the appliance, on the edge of the counter. This top design is found on most cooking ranges.
There are both gas and electric rangetops available. Rangetops, like induction cooktops, are premium appliances that can be costly.
Cooktops are typically "drop-in" units that fit into a countertop cutout. Consider a rangetop as an alternative.
REQUIREMENTS FOR COOKTOP AND OVEN INSTALLATION IN SYDNEY
In addition to meeting various statutory, manufacturer, and legal requirements, you'll need a compliance certificate to go with your new gas cooktop installation. For every gas cooktop installation, Australian standards, including minimum clearances and ventilation rules, must be strictly followed.
Installing a gas cooktop is simple with Quintessential Plumbing Sydney because we'll make sure it's compliant, functional, and safe before we leave you to cook!
Please contact us.
Advise and inform you about your gas installation
Check your existing gas connections
Connect your new gas stove, oven, or cooktop and test for leaks
Check the new gas stove installation is working and get you ready to cook!
Because gasfitting in Sydney is a highly specialised skill, it's not worth taking a chance and cutting corners.
WE ARE SYDNEY'S TRUSTED LICENSED GASFITTERS.
The gasfitters at Quintessential Plumbing Sydney are not only licenced and insured. We're highly skilled, experienced, well-trained, and extremely pleasant! Quintessential Plumbing Sydney's courteous, uniformed gasfitters are completely up to date on the latest innovations and technology in the exciting world of gas appliances.
We always guarantee excellent workmanship and quality when installing a wide range of gas appliances, gas ovens, cooktops, and stoves at a reasonable price at your Sydney home.
Look no further than the seasoned experts at Quintessential Plumbing Sydney for a no-fuss, affordable, safe, and Australian standard approved gas cooktop and oven installation at your home today.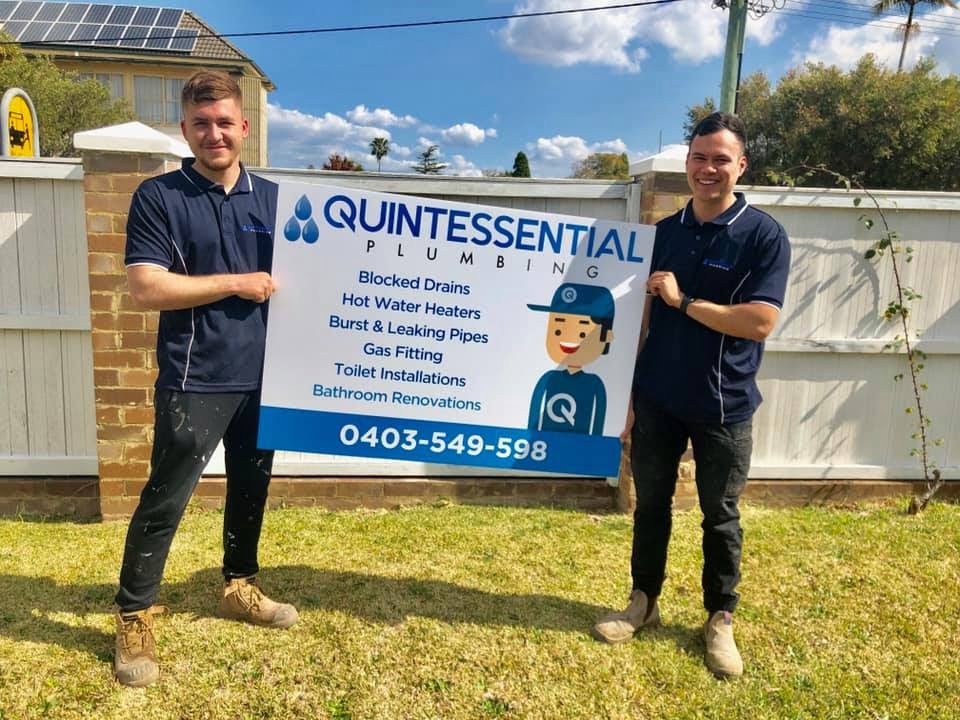 WE'RE ALWAYS READY TO HELP IN SYDNEY!
Quintessential Plumbing are your emergency plumbing specialists providing emergency plumbing services across Sydney. We service all inner city and surrounding suburbs of Sydney day or night and with 60 minute response time. Our fleet of emergency vehicles are fitted with GPS tracking systems sending you the closest emergency plumber in Sydney available. Our utes are fully equipped for all kinds of domestic and commercial plumbing emergency work making sure after we leave your place, the problem is permanently fixed.
We operate 24 hours, 7 days a week and never close, so if you find yourself in a plumbing emergency call us on 0403 549 598 and we will dispatch the closest emergency plumber to your address.
FREQUENTLY ASKED QUESTIONS ABOUT GAS
Are you licensed to install a gas cooktop?
Our Sydney Quintessential gas fitters are highly trained, extremely knowledgeable, and have all of the necessary experience, licencing, and specialised equipment to safely, quickly, and affordably get your stove connection and other gas utilities and appliances up and running.
Can a plumber install my gas cooktop?
Yes, if a plumber has been trained in Gas Safe in Sydney and knows what they're doing, they can install a gas stove.
Can I install a gas cooktop myself?
Yes, you can technically install a gas stove yourself, but to avoid gas leaks, you should always have it done by a professional in your Sydney home.
How much does it charge to install a gas cooktop?
The cost of installing a cooktop in your Sydney homes varies depending on whether you want to raise or lower your cooking surface, as well as whether you want to install it without adding additional counter space (an under-mount cooktop installation).
Installing a gas cooktop costs $300 to $1000, installing an electric cooktop costs $300 to $600, and installing an induction cooktop costs $650 to $2200.
Can you replace a gas cooktop with electric?
Switching from a gas to an electric stove is possible and offers significant benefits, despite the fact that it requires several steps.
To get started, please contact our Sydney plumbers. Our team will complete this project quickly while ensuring your safety and the security of your home.
What gas services do you offer?
We love gas and we take it very seriously. Call our fully qualified Quintessential Plumbers if you want to upgrade to gas or have your supply or appliances checked.
All of your gas maintenance and installation needs can be met by us. Quintessential Plumbers can instal and commision any gas appliance, whether it's powered by LPG or natural gas, throughout Sydney.
Gas appliance servicing

Gas appliance repairs

Gas stove, gas cook top or gas oven

Gas hot water heater

Gas space heater

Gas BBQ

Gas safety checks

Carbon monoxide testing

Gas leak detection

Gas pressure

LPG service, install, repairs, conversions

Converting LPG to natural gas (or opposite)

Certificate of compliance

Extensions of gas mains

Gas emergency – our emergency gas plumbers are available 24/7 
Why should I choose Quintessential Plumbing Sydney for my gas cooktop installation?
We are Licensed Gas Fitters. It is strongly advised that you do not attempt to do gas work yourself or hire a tradesperson who does not have specialised gas training and a gas fitter licence, as the consequences of mistakes can be very serious. In fact, in Australia, anyone doing work with LPG or natural gas must have a valid licence or be an apprentice/trainee with a valid licence and work under the supervision of a licenced gas fitter. If gas work is performed by an unlicensed person, your insurance may void the manufacturer's warranty on any appliances.
Is it cheaper to cook with gas or electric?
Gas appliances are less expensive to operate than electric appliances – which, if you cook a lot, means less energy consumption and lower utility bills in your Sydney homes.
Do you operate after hours for emergency gas services?
As we are open 24 hours a day, seven days a week, and never close, please call us on 0290027385 if you are experiencing a plumbing emergency, and we will despatch the nearest emergency plumber to your location immediately.
WHAT OUR CUSTOMERS SAY ABOUT US