Hot Water System Repairs Sydney
Do you need plumbing services for Hot Water System Repairs and Maintenance? We are Sydney's plumbing experts, with over 20 years of experience in Hot Water System Repairs and Maintenance Service. Call us right today; we're open 24/7!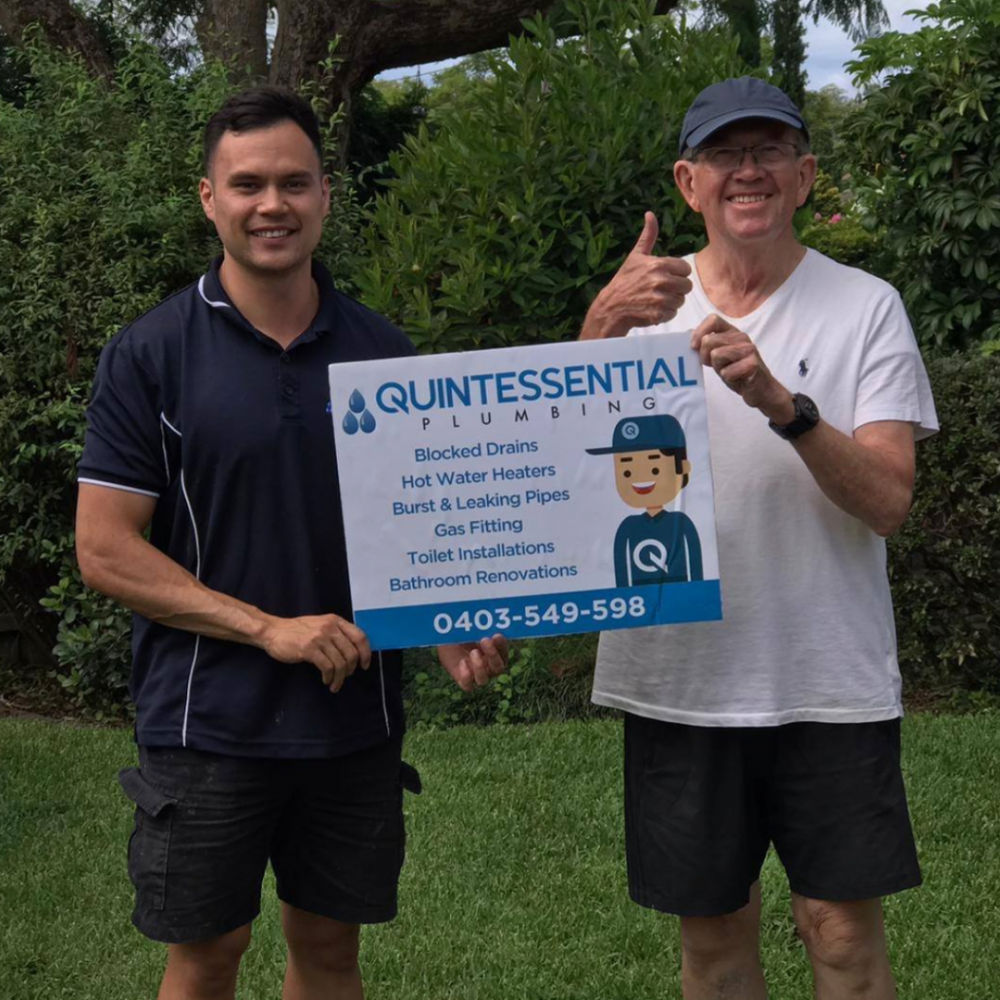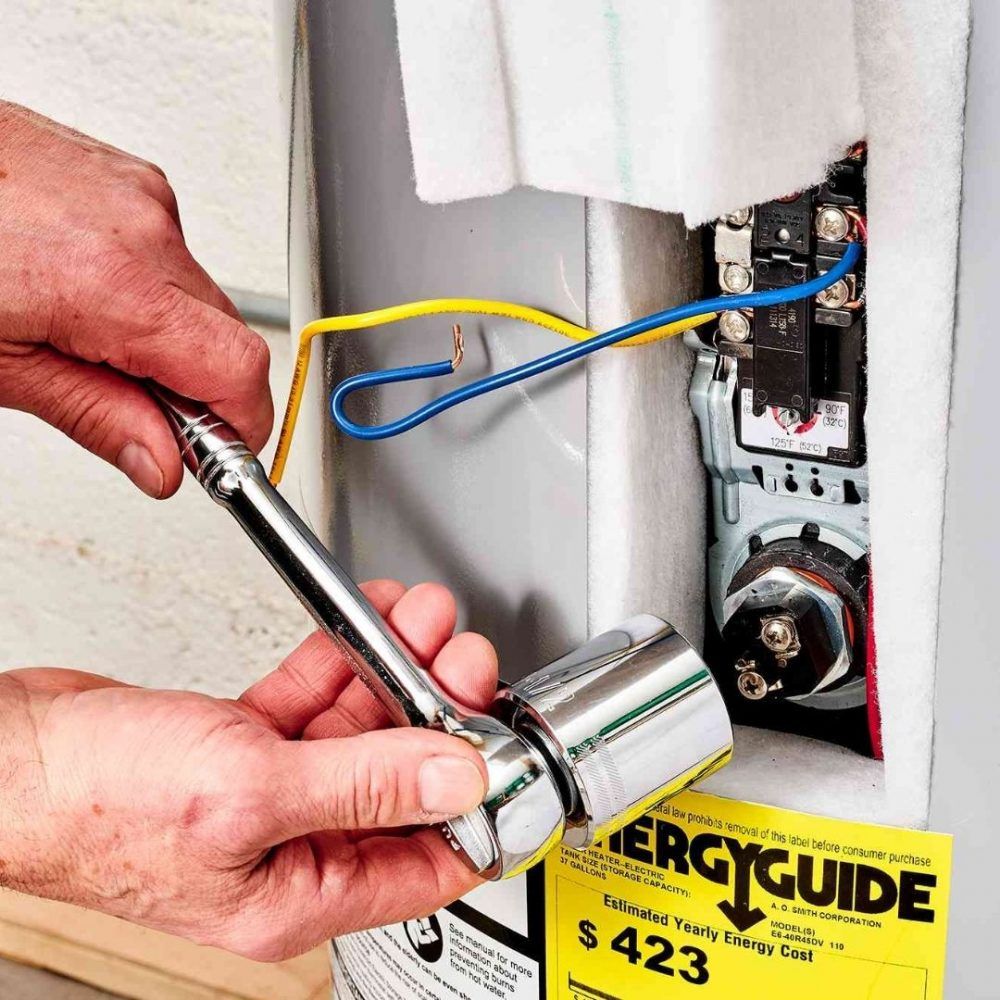 HOT WATER SYSTEM REPAIRS AND MAINTENANCE SYDNEY
At Quintessential Plumbing, we specialise in complete Hot water system repairs and maintenance in Sydney –  throughout the Sydney Metro area. Whether your hot water is not working and requires repair, we can handle all of your hot water system plumbing needs in your location!
Do you require the services of a licenced plumber to repair your hot water system in your Sydney home? We offer a same-day service for the repair and replacement of all of Australia's leading brands of hot water systems. Contact us today.
Our offices are located throughout Sydney, Canberra, and Newcastle to serve you.
Our team of plumbers, gasfitters, and electricians is professionally qualified and licenced to provide repairs for electric, gas, and solar hot water systems, among other things. In addition, we can supply, install, and repair heat pumps and associated appliances for our customers.
Due to our extensive industry knowledge and over 35 years of experience, you can be confident that our authorised service representatives can service and repair your hot water system in your Sydney home– even if it has been out of production for some time.
HOTW WATER BRANDS
The following hot water system brands are represented by us as certified installers, repairers, and service representatives in Sydney:
Rheem
Rheem has nearly a century worth of manufacturing innovative, efficient, air, water, and pool solutions for your home and business.
Apricus
Apricus Australia are leaders in efficient, innovative, and versatile solar hot water solutions.
Aquamax
Aquamax offers mains pressure storage options for Gas and Electric water heaters.
Bosch
Bosch has more than 100 years of experience in delivering hot water solutions.
Dux
Dux water heaters are well known for their efficiency, high quality construction and reliable hot water delivery.
Quantum
Quantum is passionate about providing eco-friendly water heating solutions
Rinnai
Rinnai, a leader in hot water, heating & cooling solutions. A trusted household name, providing reliable, high-quality products, ensuring your comfort.
Sanden Heatpump
The Sanden Hot Water Heat Pump is designed to save you energy and money and reduce greenhouse gas emissions. Industry leading energy efficiency.
Solar Edwards
Solar Edwards hot water systems are solar hot water heaters made with a marine grade 316 stainless steel cylinder and high efficiency panels.
Solahart
Solahart pioneered solar water heating in Australia over 60 years ago.
Vulcan
High quality and performance at a very affordable price. Three very good reasons why Vulcan is such a popular choice for reliable water heating.
Zip
Zip award winning technology transforms water instantly. Filtered, boiling, chilled, sparkling for home and business.
WATER HEATER ISSUES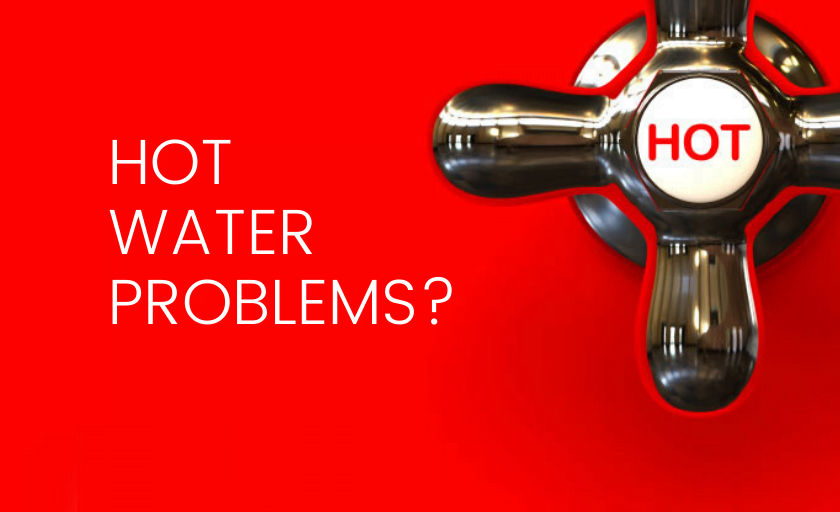 Water heater problems are frequently obvious. You go to take a pleasant warm shower and instead are drenched in icy cold water. Other indicators of a problem include dripping water, puddles of water, discoloured water, and noises emanating from the water heater unit. In some circumstances, you can troubleshoot the difficulties yourself, but due to the intricacy and potential for danger, many water heater issues and repairs require professional assistance.
What Causes the Problem: Water heater problems, such as a lack of hot water, are sometimes caused by leaks. Mineral deposits can also cause issues with water heaters. The deposits can limit the efficiency of the water heater, resulting in a reduction in the supply of hot water throughout your home. Sediment can also generate unusual sounds from your water heater, which are caused by the sediment heating and bursting or the buildup of scale on heating elements.
How to Troubleshoot a Water Heater: If the water heater is gas, check the pilot light. The machine will not produce hot water if the pilot light is not turned on. Examine the temperature setting to ensure it hasn't been mistakenly reduced. If you suspect mineral deposits are the source of the problem, drain the water tank to clean out the sediment. If you notice water accumulating on the floor, contact a plumber since the tank is most likely leaking and will need to be replaced by an expert.
How to Avoid Water Heater Problems: Maintaining your hot water heater allows it to work more efficiently, reducing the likelihood of problems. Check the pressure valve on a regular basis. To remove sediment, flush the tank on a regular basis. Examine the tank on a regular basis for drips and leaks that could indicate a larger problem.
When to Call a Plumber: If the problem is not straightforward to resolve, such as relighting the pilot light or adjusting the water heater thermostat, call an expert plumber. Water heaters can be dangerous, and repairs can be time-consuming, so it's best to leave the work to an expert.
WHAT TO DO IF YOU HAVE WATER HEATER ISSUES IN YOUR SYDNEY HOME
If water puddles on the floor are caused by water heater problems, take a few precautions right away to guarantee your safety. Here's what you should do:
Turn off the water heater's power.
To cut off the breaker that regulates the water heater on an electric water heater, make sure you're thoroughly dry and wear a pair of work gloves. Use the shut-off valve at the unit's connection point to turn off a gas water heater.
Turn off the water to prevent further leaks.
If the water heater's valves are in good working order, you can turn them off. If not, turn off your home's main water valve until a plumber arrives to assess the situation.
Remove anything from the vicinity of the water heater.
GUARANTEED TO SAVE YOU MONEY WHILE ALSO EXTENDING THE LIFE OF YOUR WATER HEATER IN SYDNEY
Your hot water storage tank in your Sydney home should be equipped with a small piece of metal known as a Sacrificial Anode to protect it from corrosion. Obviously, this small metal rod is replaceable, and its sole purpose is to divert all of the rust and erosion that occurs in your water tank away from your expensive water heater and concentrate it towards the Sacrificial Anode, which is located near the bottom of the tank.
If the Sacrificial Anode in your hot water heater has worn out in your Sydney home, your tank will immediately begin to corrode and rust as a result. This corrosion severely compromises the structural integrity of the tank, resulting in a significant reduction in the life expectancy of your hot water system.
It is important to have your Sacrificial Anode checked by a licenced plumbing technician who is experienced in working on different types of hot water systems, such as gas water heaters and electric water heaters, to ensure the safe operation of your hot water system and to significantly extend the life of your heater, thereby protecting your family and your bank account. So give us a call and make a reservation today; we'll be at your Sydney home door in no time.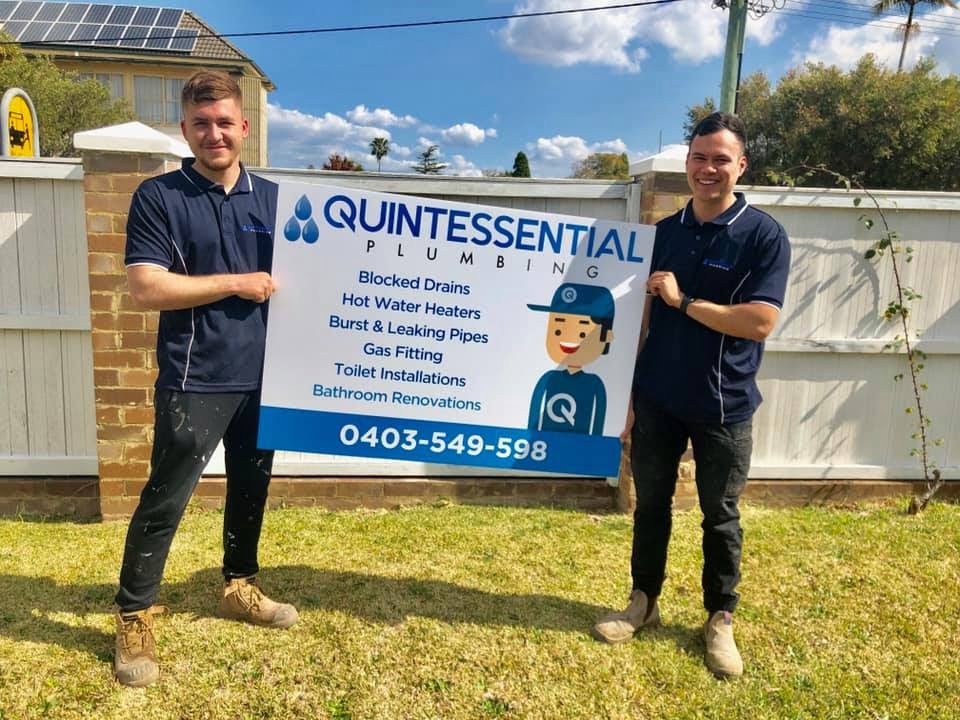 WE'RE ALWAYS READY TO HELP IN SYDNEY!
FREQUENTLY ASKED QUESTIONS ABOUT GAS HOT WATER REPAIRS SYDNEY
What to check when there's no hot water?
Check to see if the gas valve is open or closed, and look at the gas line to see if there are any kinks that could be causing a problem.
What is the most common cause of problems in a hot water heating system?
The most annoying problem with a hot water heater. It could be because the drain valve is broken, there is too much pressure in the tank, corrosion, rust, or condensation builds up.
How much does it cost to fix a hot water heater leak?
A water heater repair costs on average $501, with most homes spending between $203 and $800 for a single repair. As with any household appliance, some parts will undoubtedly cost more to repair than others.
Can a hot water heater be fixed?
A water heater can almost always be repaired, depending on what's wrong when a plumber is contacted for water heater repair. As for the usual difficulties described above, the general consensus is that a parts replacement, a system reset, or a water heater flush is required.
Why is my hot water heater only warm?
The debris might impair the efficacy of the bottom heating element, resulting in merely lukewarm water flowing from your hot water tap. To solve this issue, flush your hot water tank once a year to remove any minerals.
What brand of water heater is the most reliable?
According to Canstar Blue's recent review, the best brands of hot water systems in Australia are: Rheem, Dux, Vulcan, Thermann, Rinnai, AquaMAX, Solahart, Bosch, Chromagen, Rheem, Dux, Vulcan, Thermann, Rinn (including Midea)
Which water heater lasts longest?
A tankless water heater can last for up to 20 years, and even longer in some cases. These appliances, sometimes known as "on-demand" water heaters, do not work continually to maintain a supply of hot water, and thus last longer than their tank-style competitors.
How do you maintain a hot water system?
All hot water heaters should be drained at least once every six months, as this is an important component of water tank maintenance to preserve the heater's longevity. This will clean the system and assist minimise any mineral build-up, ensuring the water heater's performance.
Do hot water heaters need regular maintenance?
Water heaters are easy to overlook because they often run properly for a decade or more without any maintenance. However, a few minutes of water heater maintenance once a year pays dividends by extending the life of the tank and maintaining the efficiency and safety of your water heater.
How often should my hot water heater be serviced?
To remove the buildup, experts recommend draining and flushing your water heater at least once a year. This ensures that your tank water heater is delivering the maximum amount of hot water to your home.
What happens if you don't flush your water heater?
To remove the buildup, experts recommend draining and flushing your water heater at least once a year. This ensures that your tank water heater is delivering the maximum amount of hot water to your home.
WHAT OUR CUSTOMERS SAY ABOUT US