Pipe Relining Sydney
Do you require pipe relining services in Sydney? Do you want to get your old or damaged pipe fixed without the added stress or landscaping costs? Pipe relining Sydney is the finest alternative for you! We are Sydney's plumbing experts, with over 20 years of experience in Jet Blasting. Call us right now; we're open 24 hours a day, 7 days a week!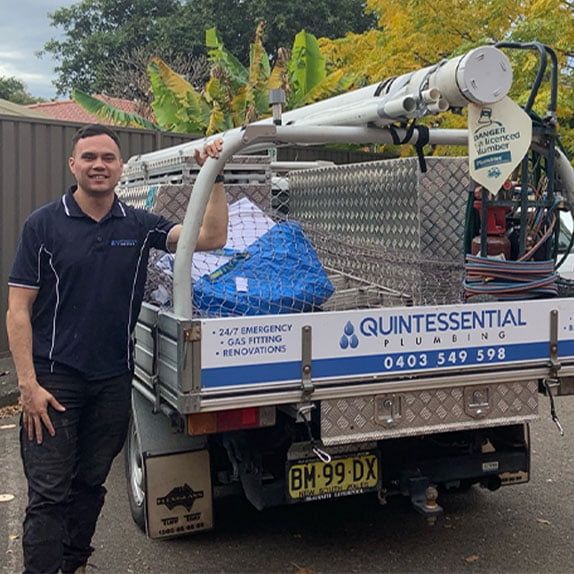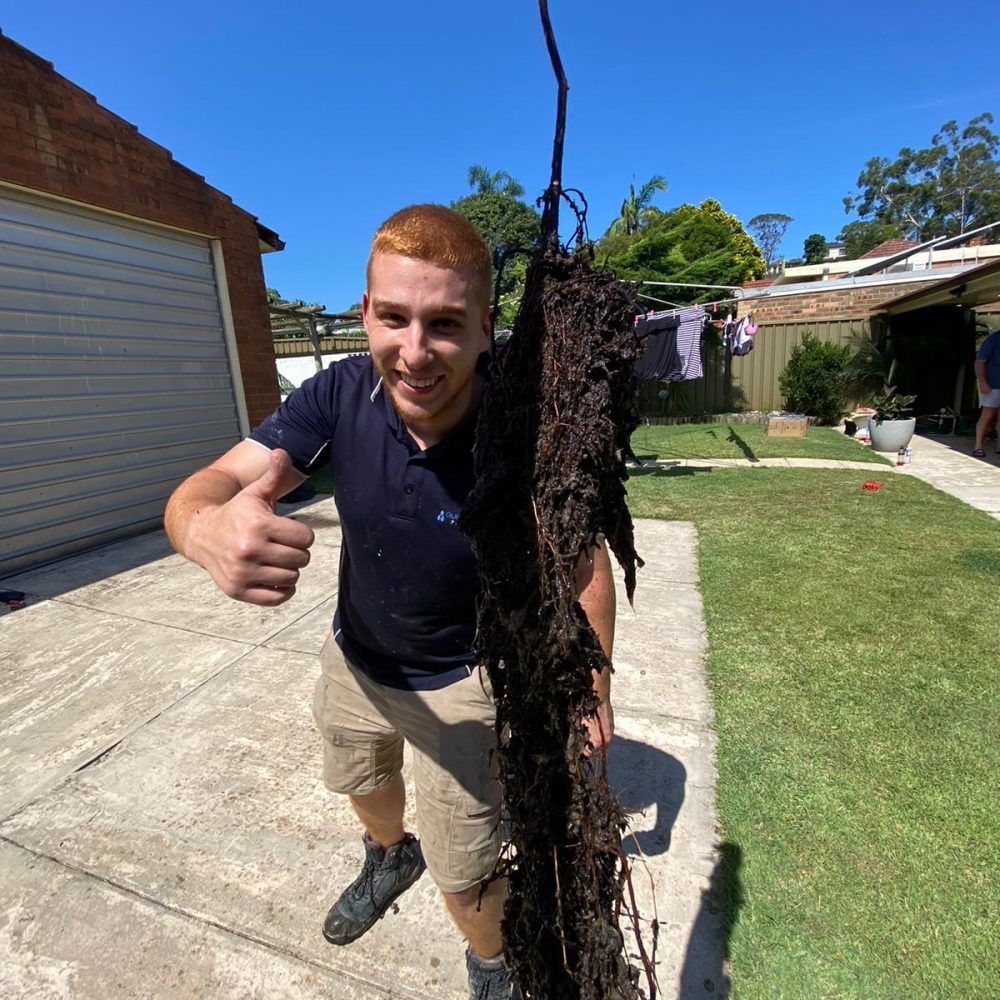 BLOCKED TOILET AND JET BLASTING SERVICES IN SYDNEY
At Quintessential Plumbing, we specialise in complete pipe relining services in Sydney –  throughout the Sydney Metro area. Whether your pipelines can become old, rusty, and eventually leak as time passes. It's only natural for a system that's utilised hundreds of times every day to show signs of wear and tear.
You might choose to repair or replace your pipes if they are causing you trouble. These techniques are both practical and, depending on the situation, perfect. You can also choose for pipe relining Sydney.
PIPE RELINING IS A MORE COST-EFFECTIVE AND ACCESSIBLE OPTION.
When you choose our pipe relining option from Quintessential Plumbing, you can get pipe repairs that are less intrusive. Broken sewer lines or clogged stormwater pipes are common reasons for pipe relining in your Sydney home.
Our pipe relining solutions, often known as "trenchless pipe repairs," can solve blocked drainage or damaged pipes at a fraction of the cost of standard pipe replacement procedures in your Sydney home.
Pipe relining Sydney is a trenchless pipe replacement method in which your broken or damaged pipes are lined with a special material. Skilled plumbers can repair subsurface pipelines without having to dig them up. Pipe reining Sydney is a quick, inventive, and cost-effective alternative to traditional pipe repair methods.
Fixed Pipe relining services in Sydney are ideal for clearing sewer drain clogs, broken pipes, or clogged drains caused by tree roots and dislocated pipes. Relining is also the primary approach for repairing public sewer pipes.
For many years, our company has been providing trenchless pipe relining technology to Sydney residents. Once we've performed our pipe relining repairs, your clogged sewer pipes will be as good as new!
We have the necessary knowledge and equipment to properly execute pipe relining and have your clogged sewage drains unclogged and running again in your Sydney home.
WHAT IS PIPE RELINING AND HOW DOES IT WORK IN SYDNEY?
Pipe relining, unlike regular pipe replacement, uses a powerful resin to harden the inside of the pipelining. The tough glue is injected through a small incision and then set to coat the inside and repair the injury. This results in the formation of a new internal pipe. There is no need to dig up and rebuild the system because a tiny incision has been done.
WHAT ARE THE BENEFITS OF RELINING A PIPE IN SYDNEY?
Pipe relining, a "no-dig" technology and cost-effective alternative, has many advantages over traditional underground pipe excavation processes.
ENHANCES FLOW
Because the epoxy glue forms a smooth surface inside the pipe's walls, pipe relining improves water flow. Because calcification deposits do not stick to epoxy surfaces, they do not create impediments or obstructions that diminish flow capacity, but rather increase it. 
PREVENTS LEAKS
With the epoxy seal inside the pipe walls fitting perfectly into all the fractures and crevices to produce a sealed pipe, pipe relining also inhibits leaks. This means the pipe will be free of leaks and root invasions for a long time, and you won't have to worry about replacing it.
EXTENSIVE DURABILITY
Pipe relining uses high-quality, resilient, and long-lasting materials, making it a viable alternative for repairing broken pipes. You may rest assured that your pipe will survive a long time after the relining treatment.
QUICK REPAIR TIME
Relining a pipe takes much less time than digging it up and putting in a new one. Instead of taking weeks, repairs can be done in a matter of hours or days, depending on how bad the damage is.
MINIMAL DAMAGE TO PROPERTY
Pipe relining does not require trenching, so your driveway, garden, and paths will be unaffected. There is minimal structural disturbance. No digging is needed due to the little incision. Neither your grass nor your landscaping will need to be restored to their original form. It takes half the time. The costs are much lower.
COST-EFFECTIVE
Nobody wants to spend a lot of money only to fix their pipes, which is where pipe relining comes in. You'll be relieved to learn that it's a fraction of the price of pipe replacement. This is because, with pipe relining, there is no use of expensive equipment for digging trenches and no additional cost of replacing damaged pipes with new ones. 
WHAT IS THE PIPE RELINING PROCESS IN SYDNEY?
We use the most up-to-date processes as the top pipe relining Sydney company. We use cutting-edge technology to make the pipe relining procedure quick, simple, and cost-effective.
Your plumbing is assessed first to see if pipe relining is a good fit for your needs. This is accomplished with the assistance of our high-definition CCTV cameras, which are fed through your pipeline.

Next, we'll use a high-pressure jet blaster to fully clear your clogged pipes. This is followed by another camera inspection.

Planning is an important aspect of the job. All requirements are determined, including the length of the lining and the level of damage. The pipe will next be saturated with epoxy resin. All breaks and cracks in the line are covered by the resin. It is then inflated with a bladder to ensure that it has adhered to the existing pipe's natural shape.

The curing phase is the most time-consuming. The epoxy resin is activated with UV light after being cured with hot water.

Before the final step, inspection pits are carved with cutters and surface grinders.

We thoroughly inspect the pipe relining after it is completed to assure its success. It signifies that all of the resin has been applied to the region and dried. A leak detection system and camera work will be used to assess the effectiveness of the pipe reining solution.
FOR THE BEST IN PIPE RELINING IN SYDNEY, WE WILL BE READY TO HELP YOU.
Our pricing is upfront and fixed, so there's no hidden pipe relining cost involved. You can make the best- informed decision for you and your home.
We guarantee our lifetime warranty of workmanship, we are one of the pipe relining companies leading the way to more cost-effective solutions to pipe repairs in your Sydney home.
Call us now to book your appointment, our customer service representatives are on standby to take your call for emergency plumbing services and pipe relining solutions. We'll be at your premises the soonest time possible.
WE'RE ALWAYS READY TO HELP IN SYDNEY!
Quintessential Plumbing are your blocked drain and blocked toilet specialists providing pipe relining services across Sydney. We service all inner city and surrounding suburbs of Sydney day or night and with 60 minute response time. Our fleet of emergency vehicles are fitted with GPS tracking systems sending you the closest emergency plumber in Sydney available. Our utes are fully equipped for all kinds of blocked drain and emergency work making sure after we leave your place, the problem is permanently fixed.
We operate 24 hours, 7 days a week and never close, so if you find yourself in a plumbing emergency call us on 0403 549 598 and we will dispatch the closest emergency plumber to your address.
FREQUENTLY ASKED QUESTIONS ABOUT PIPE RELINING SYDNEY
What is pipe relining?
Pipe relining is a new and innovative plumbing technique. It's used to fix clogged or damaged pipes.
Pipe relining vs replacement?
To identify and entirely replace a portion of pipe, a team of plumbers dig trenches, remove concrete slabs, dismantle walls, and remove everything else above ground. Pipe relining effectively restores a broken pipe from the inside out with only a one-square-metre access point.
How do you reline a pipe?
Pipe relining involves repairing pipes rather than replacing them. A professional plumber will reline a pipe by inserting a tailored liner into the drain and inflating it with compressed air. After a few hours, the epoxy glue will have moulded to the inner surface of the drain, making it look brand new!
What size pipe can be relined?
Pipes with a diameter of 40mm to 225mm can be relined.
Is pipe relining worth it?
Pipe relining offers numerous advantages and is a great way of pipe repair. Pipe relining may fix everything from cracks to tree root damage. It is less expensive than drainage excavation pipe repair and can usually be accomplished in one day.
What areas do you service for pipe relining?
We Service All Of Sydney! 
Our dedicated team of highly experienced plumbers will look after your property with the utmost care, ensuring your property is maintained to the highest standard at all times.
How long does pipe relining last?
A pipe that has been relined is less prone to erode spontaneously over time. The adhesive used to secure it is strong and long-lasting. Most estimates place the lifespan of relined pipes at around 50 years!
How long does pipe relining take?
Pipe relining is much faster than pipe replacement. The time spent digging the soil, removing the old pipes, and replacing them before closing the soil is no longer required. A pipe can be mended in two hours, and with the many drying procedures presently available, it may be finished in under two hours.
Can I use my toilet during the relining process?
No. Residents will not be able to flush toilets or utilise water fixtures/appliances while the CIPP liner is being installed.
What are the benefits of pipe relining?
The  significant advantages of relining pipes is the minimal disruption to the property, Roots can't get into the pipes because the stems leak, Increases Flow Capacity with a Cost-Effective Pipe Repair Solution that is Reliable and Durable.
Why choose Quintessential Plumbing for pipe relining?
Our work is guaranteed 100%, we know how good our expert plumbers are. Our experienced, licenced and professional trademan are on call to assist you.
WHAT OUR CUSTOMERS SAY ABOUT US