Leaking Detection Sydney
Sydney's most trusted leak detectors. Our Leak detection specialists have 20 years of experience. Advanced, non-invasive leak testing.  We're available 24/7.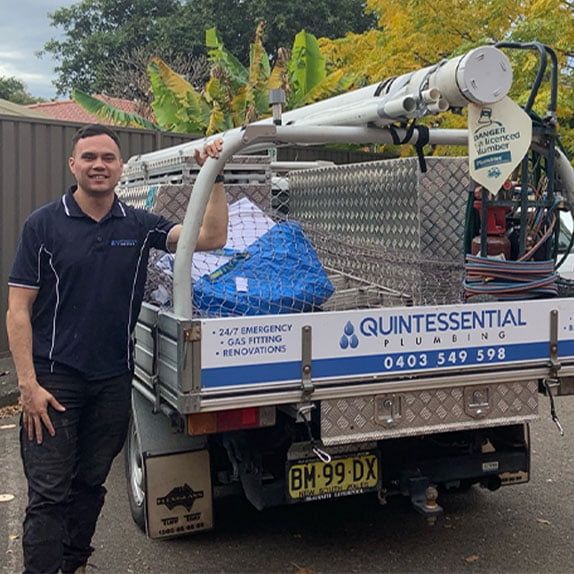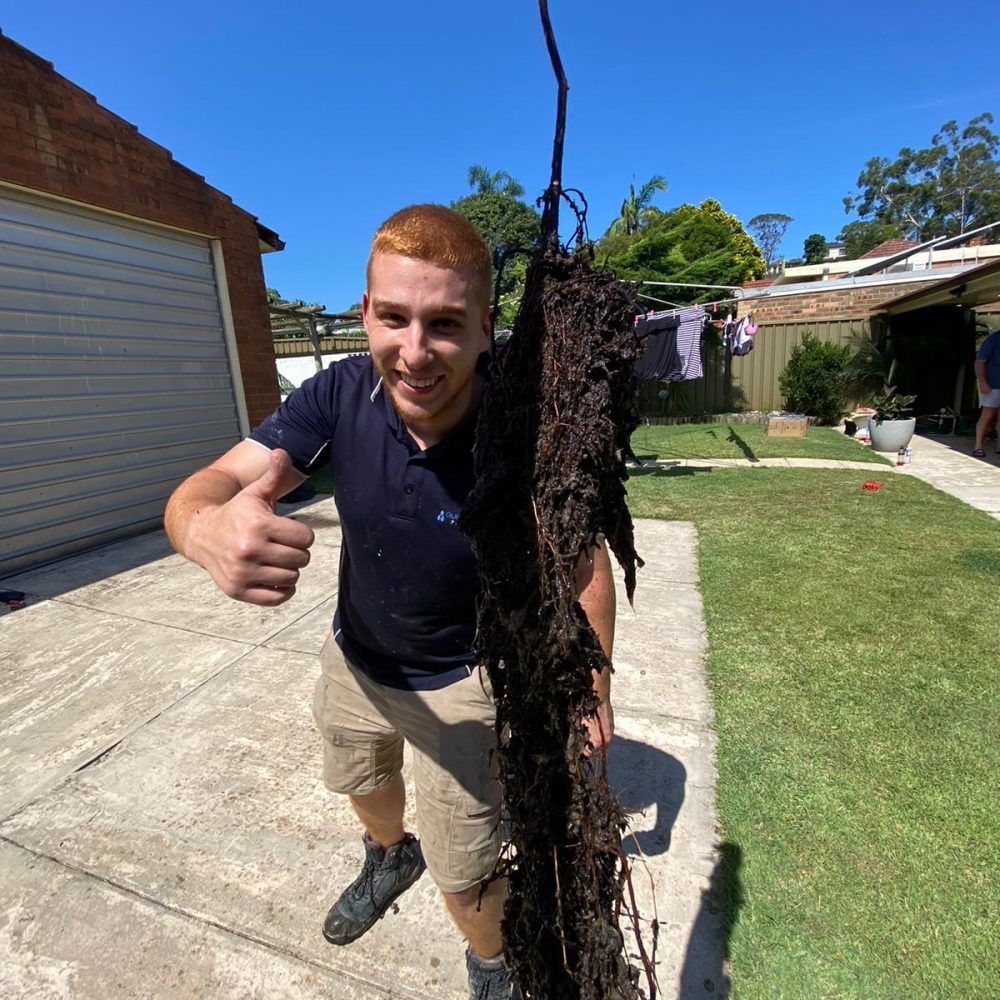 DO YOU HAVE WATER LEAKS IN YOUR SYDNEY HOME?
There are evident leaks, such as a leaking pipe spewing water.
However, there are leaks that go undiscovered. They take place in out-of-the-way places. As a result, the bulk of these covert leaks can go undetected for a long time in your Sydney home.
You're wrong if you assume these unnoticed leaks are a case of "what you don't know won't damage you." These leaks can deteriorate the construction materials of your home and cause harm over time. Even the tiniest pinhole leak may wreak havoc on the drywall and cause a cascade of additional problems. It can lead to the growth of mildew and mould, as well as a high water bill.
Inspect your home for water leaks with the help of a professional and experienced plumber. Quintessential Plumbing employs the most advanced leak detection equipment in Sydney, so give us a call for a quick and economical leak detection in your Sydney home!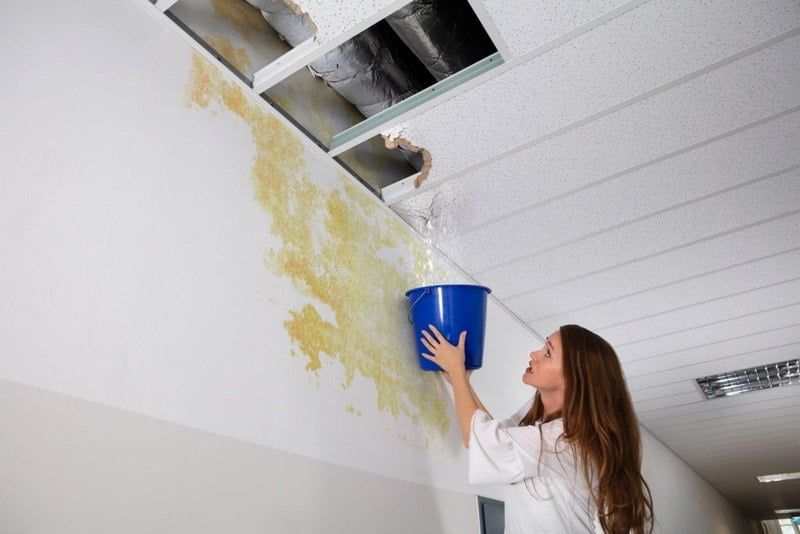 WHERE TO LOOK FOR A WATER LEAK IN SYDNEY
A water leak can be difficult to notice unless you're currently knee-deep in it! If you look for some of the following signals, you can spot the ones you can't see: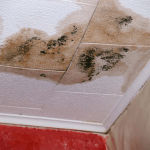 Mold and insects
Is that a mosquito, fungus, mould, or mildew? If you see any of these symptoms, you may have a leaking pipe or tap.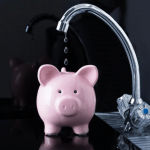 Increase the amount of water you use
Is your current water bill higher than the previous one? You could be wasting money due to a water leak that will cost you even more if it is not discovered. You can also check the status of your water metre.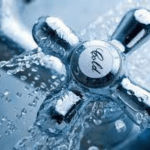 Cold water
A leak in your hot water system may be causing you to take a cold shower!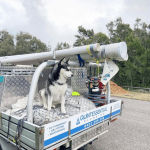 Get In Touch With A Leak Detection Specialist Sydney
Leaks that go undetected will not be corrected on their own. It would be beneficial if you could locate them. A knowledgeable and experienced lead detection specialist can help you save time, money, your home, and water.
ENSURE THAT YOUR WATER SUPPLY IS CONSISTENT SYDNEY.
It would be easier to operate your home or business if you had a steady supply of water. The majority of Americans would prefer lose their electricity than have their water supply cut off. Many businesses rely on a consistent and reliable water supply to run their everyday activities. You're safe if your plumbing system is in place and there are no hidden leaks that could cause a cascade effect on your water supply later.
VERIFY THAT YOUR WATER IS SAFE IN YOUR SYDNEY HOME.
A leaking pipe can endanger you and your family. Many toxins can find their way into the water you drink or use. It would be beneficial if you had a reliable water supply, which expert plumbers can provide.
PREVENT HARM IN YOUR SYDNEY HOME
Water leaks can cause more than just an increase in your water bill and waste. It was left unnoticed. A leak in the earth might cause serious harm to your home's foundation. Water seeps into the building, causing the moisture levels to rise. Mold and other infestations may thrive as a result of this. These problems are costly to fix and can result in significant harm.
CONTACT US FOR YOUR LEAK DETECTIONS IN SYDNEY
Your home's pipes aren't the only ones that might burst. Gas leaks might potentially be disastrous. Gas leaks, like underground water leaks, can be hazardous and explosive.
If not installed properly, gas lines might be even more harmful than water pipes. Carbon monoxide poisoning has claimed the lives of many people. Moreover, many gas leaks create fires or cause explosions. As a result, it only makes sense to entrust gas leak repair to qualified professionals.
Gas fitters are licenced by Quintessential Plumbing Sydney. Our gas fitters are trained to handle potentially dangerous plumbing issues such as gas leaks. We carefully disconnect and reinstall your appliance, as well as investigate and work with gas fittings.
Contact our experts at if you detect a slight odour of gas or suspect a gas leak.
We can locate and repair leaks to ensure the safety of your family and property.
With a team of licenced gas fitters, Quintessential Plumbing Sydney can handle all of your gas fitting needs. You may rest assured that we have the best expertise, knowledge, and equipment to rapidly and effectively repair your leak.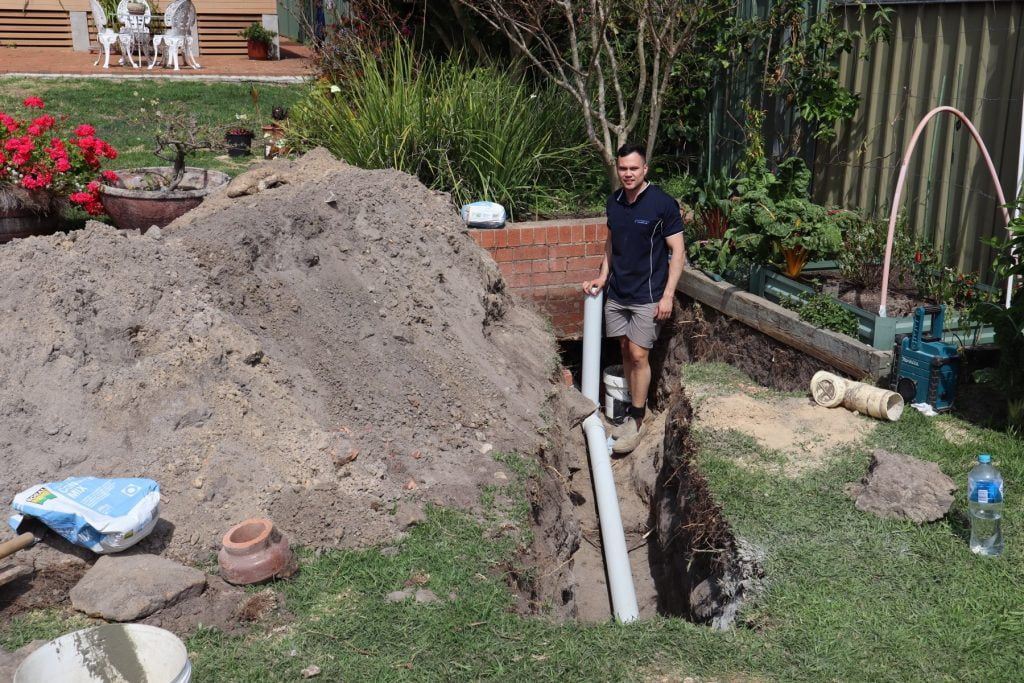 WE'RE ALWAYS READY TO HELP IN SYDNEY!
Quintessential Plumbing are your leaking detection specialists providing leak detection  services across Sydney. We service all inner city and surrounding suburbs of Sydney day or night and with 60 minute response time. Our fleet of emergency vehicles are fitted with GPS tracking systems sending you the closest emergency plumber in Sydney available. Our utes are fully equipped for all kinds of blocked drain and emergency work making sure after we leave your place, the problem is permanently fixed.
We operate 24 hours, 7 days a week and never close, so if you find yourself in a plumbing emergency call us on 0403 549 598 and we will dispatch the closest emergency plumber to your address.
FREQUENTLY ASKED QUESTIONS ABOUT LEAK DETECTION
How do I even know I need leak detection if the leaks are hidden?
Checking the waterline system using a water leak detector is one of the simplest methods for detecting leaks. These detectors are capable of detecting the presence of water. With the assistance of your local plumber, the detector will identify a leakage when placed where water is not present.
How can leakage be detected?
Plumbers use what's known as a leak detector to find underground or hidden leaks. Specially designed sensors in leak locators listen for the gurgling or pounding noises of a cracked underground pipe. Depending on the surface, different types of sensors are used in leak locators.
How do you solve leakage problems?
After a leaking problem has been identified, there are five standard techniques to finding a satisfactory solution:
Caulking, crack/joint routeing, and/or dry-packing
Chemical Grouting, Crack/Joint Injection
Drainage and water management.
Coatings, sealants, reactants, and sheet liners are all examples of coatings.
Electro-Osmotic Pulse (EOP) Technology is a type of electro-osmotic pulse technology.
Why should a leaking tap be repaired immediately?
If left unchecked, leaky taps can cause severe structural damage to your property. Damage to your foundations, walls, and flooring may occur, and if left unattended, you may be unable to live in your house for an extended period of time.
How common are water leaks?
A normal home might lose 2,000 to 20,000 gallons of water per year due to leaks, resulting in substantial water and money waste and making your home less efficient. While certain leaks, such as leaky faucets and showerheads, are easy to spot, others might go undiscovered for months or even years.
What areas do you service?
We Service All Of Sydney! 
Our dedicated team of highly experienced plumbers will look after your property with the utmost care, ensuring your property is maintained to the highest standard at all times.
Why do leaks occur?
The hoses and pipes that supply water to your appliances might become loose at any time, producing a leak. Shifting is a common cause of loose water hookups. Shaking during the spin cycle, for example, could cause a leak in your washing machine hose.
Who is responsible for a water leak?
The homeowner is usually responsible for leaks between the metre and the house; the water utility is responsible for leaks from the metre or pipes flowing from the main to the metre. Before attempting to fix the water supply pipe, call the water utility.
Do you offer after hours service ?
We're committed to offering the best, fastest, cleanest, and safest emergency plumbing services in Sydney, 24 hours a day, 7 days a week.
How do I book an appointment for leak detection?
Quintessential Plumbing Sydnet operate 24/7, 365 days a year. Our Plumbers are always ready to attend to provide 24 hours plumbing service. Call 0290027385 or book online at www.quintessentialplumbing.com.au
WHAT OUR CUSTOMERS SAY ABOUT US