Burst Gas Pipe Repairs Sydney
Are you in need of Burst Gas Pipe repair plumbing services? We are the Sydney plumbing experts, with over 20 years of experience in Burst Gas Pipe repair. Call us today, we are available 24/7!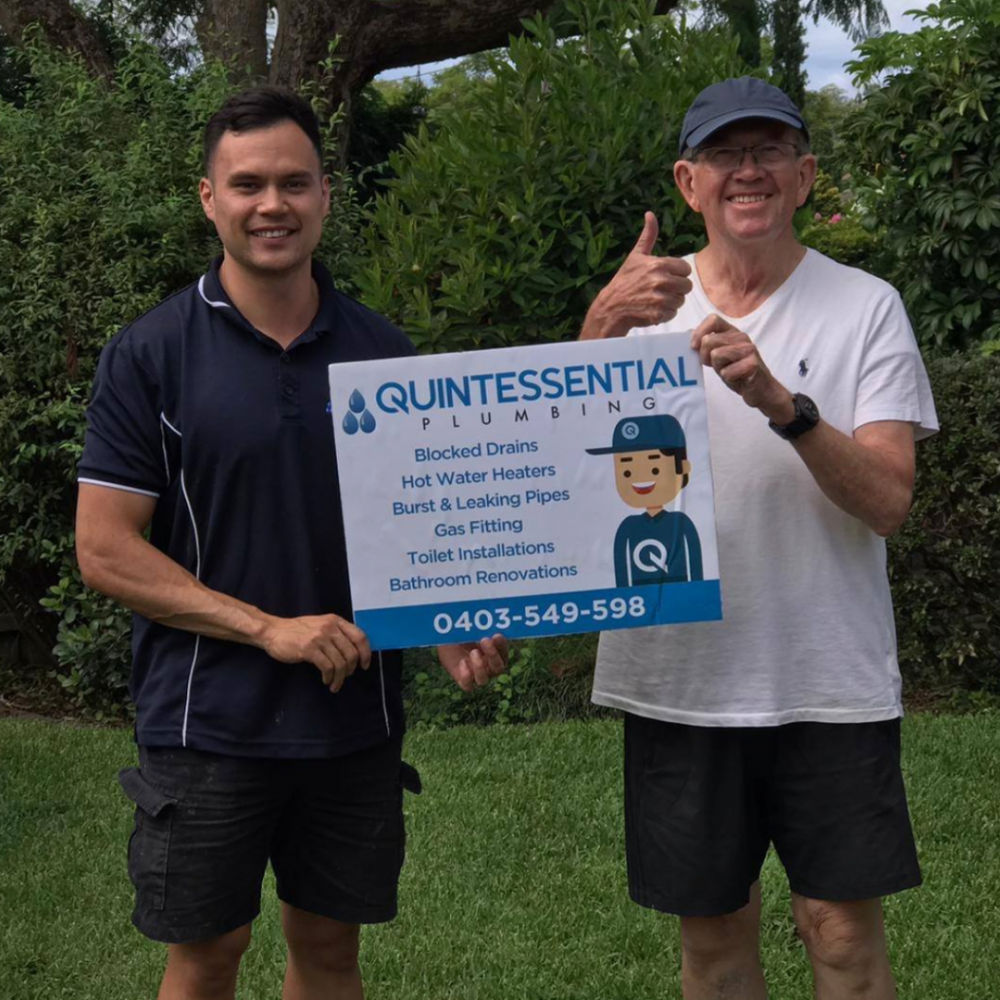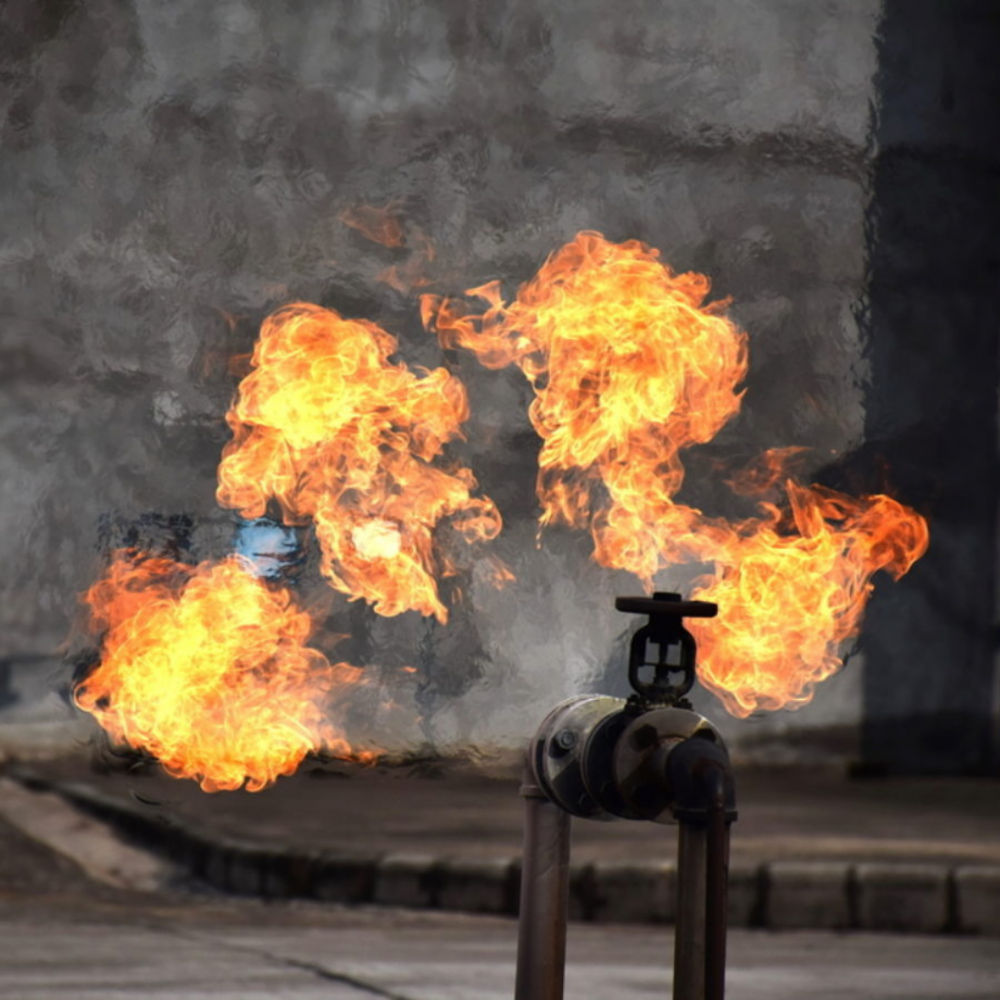 BURST GAS PIPE REPAIRS IN SYDNEY
At Quintessential Plumbing, we specialise in complete  Burst Gas Pipe Repairs in Sydney –  throughout the Sydney Metro area. Whether your gas pipe has burst and requires repair, we can handle all of your gas burst pipe needs in one location!
More homes and businesses are turning to natural gas as a cost-effective source of power, heating, and cooling. It is a safe fuel source when properly installed, maintained, and harnessed. However, even the smallest gas line leak can be fatal.
Leaks in gas lines can cause explosions in homes and residential areas. A tiny spark in a gas-filled room can be lethal in your Sydney home.
A gas leak is likely if your gas installation is done incorrectly from the start. Even if your gas installers are well-trained and skilled, mistakes can happen. As a result, it is recommended that a gas leak inspection be performed on a regular basis  in your Sydney home.
Be cautious when excavating near underground gas lines. Digging may cause gas pipe breaks and leaks. Also, keep an eye out for static electricity near natural gas lines.
They have the ability to cause an explosion and fire. Check your gas appliances on a regular basis. They have the potential to fail, resulting in burst gas pipes and line explosions. If not addressed immediately, a burst gas pipe can have serious consequences. So, if you hear a hissing sound or smell gas that smells like rotten eggs, contact a professional gas plumber right away!
WHAT CAUSE WATER PIPE TO BURST IN YOUR SYDNEY HOME?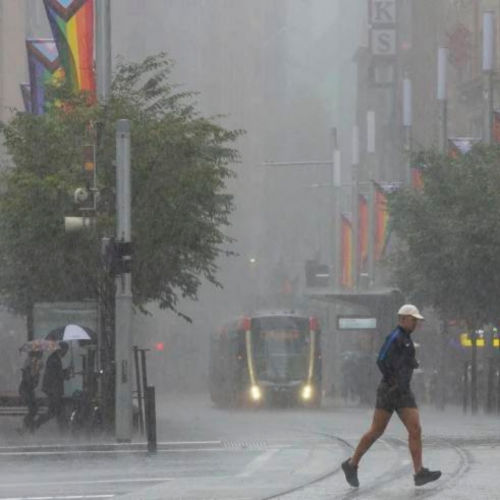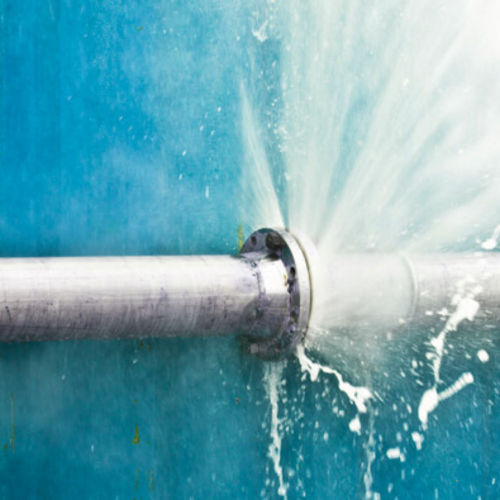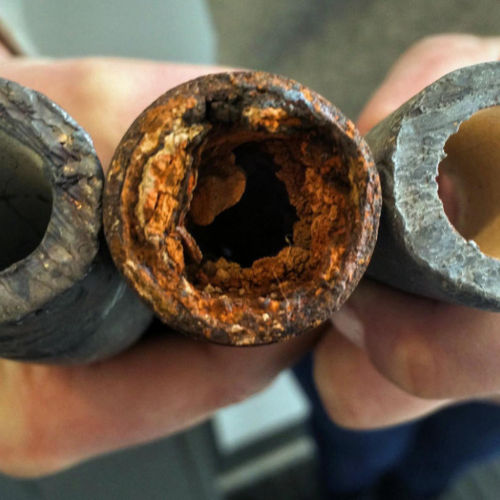 Mineral build up causing corrosion and rust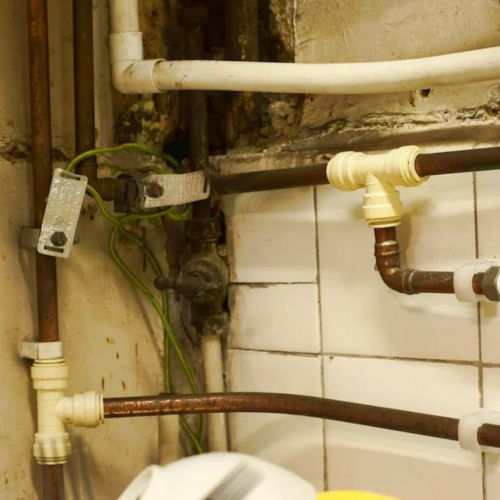 Improper pipe installation or old pipes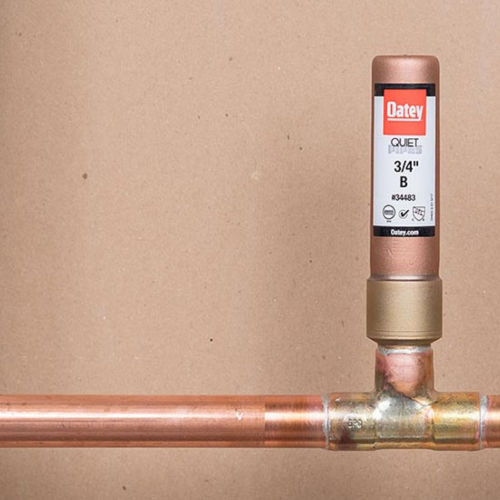 Shuddering pipes or moving pipes can cause deterioration over time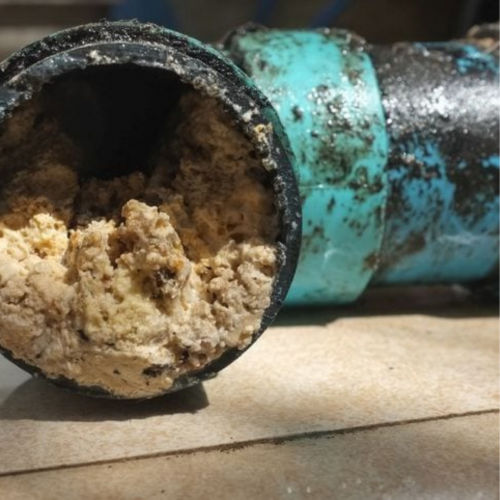 Clogged pipes from build-up or obstruction
WHY IS IT CRITICAL TO REPAIR A BURST PIPE RIGHT AWAY?
Termites are a serious problem in Australia because they require moisture to survive and will seek out wet wood to live in and eat. An unattended burst pipe can quickly dampen flooring and joists, attracting these unwanted visitors and causing significant damage to your home.
Water damage from a burst pipe can ruin your electronics and furniture, as well as the foundation and structure of your home. Water leaks or pipe bursts can seep into sensitive areas like your mains power, causing serious injury or even death if left unattended. A burst pipe can render your home uninhabitable in a matter of minutes!
WHEN SHOULD YOU CONTACT A PROFESSIONAL GAS PLUMBER SYDNEY?
Gas line explosions in homes, businesses, and industries have caused extensive damage and fatalities  in your Sydney home.
Be aware of the risks and hazards associated with using gas in your home. Investigate the underground gas pipes that run into your home, as well as the natural gas lines, flexible gas pipes, and appliances  in your Sydney home.
The following are some of the most common and visible signs of a burst gas pipe:
SURPRISE INCREASE IN BILLS
A leaking or burst gas pipe uses more energy, which results in higher energy bills. If you've noticed a sudden increase, it could be the result of a gas leak.
LESS PRESSURE
Leaks in your gas line will prevent gas from reaching your stove and hot water system. So, if you notice that your appliances aren't working properly, contact a professional plumber in Sydney.
FOG FORMATION
Because of the difference in air pressure, natural gas tends to create clouds of mist or fog around the house. This typically occurs when a gas pipe ruptures and can be extremely dangerous if not addressed immediately  in your Sydney home.
HISSING SOUND
If you hear a hissing sound caused by gas escaping pipes, don't hesitate to call your gas plumbers. Ignoring this sign can cause property damage and jeopardise your family's health  in your Sydney home.
DIEING PLANTS
Gas leaks caused by burst pipes may be difficult to detect. However, gas leaks can cause plants to wither, so if you notice plants dying for no apparent reason, have the pipeline inspected by professionals in your Sydney home.
WHY SHOULD YOU CHOOSE US TO REPAIR YOUR BURST PIPE IN SYDNEY?
Gas line explosions can be avoided with careful planning and the necessary precautions. Proper installation, as well as periodic gas leak inspection and maintenance, is required.
You should also only seek the assistance of a qualified and licenced gas fitter. Not every licenced plumber in Sydney is also a qualified gas fitter. Our qualified gas fitters at Quintessential Plumbing Sydney, on the other hand, can deal with gas plumbing such as your gas hot water system and gas appliances.
We are among the best 24/7 emergency plumbing services in Sydney, with a 5-star reputation for being responsive, reliable, and providing premium-quality service in gas leak detection.
Our team members have over twenty years of experience dealing with gas-related issues, whether it is gas leak investigations, hot water system installation, or gas line repairs Sydney.
Our team members are capable of tackling the issue and providing the best possible solutions while providing upfront and transparent pricing.
So, rest assured that you can rely on us for all gas fittings, burst gas pipe repairs Sydney, and plumbing needs.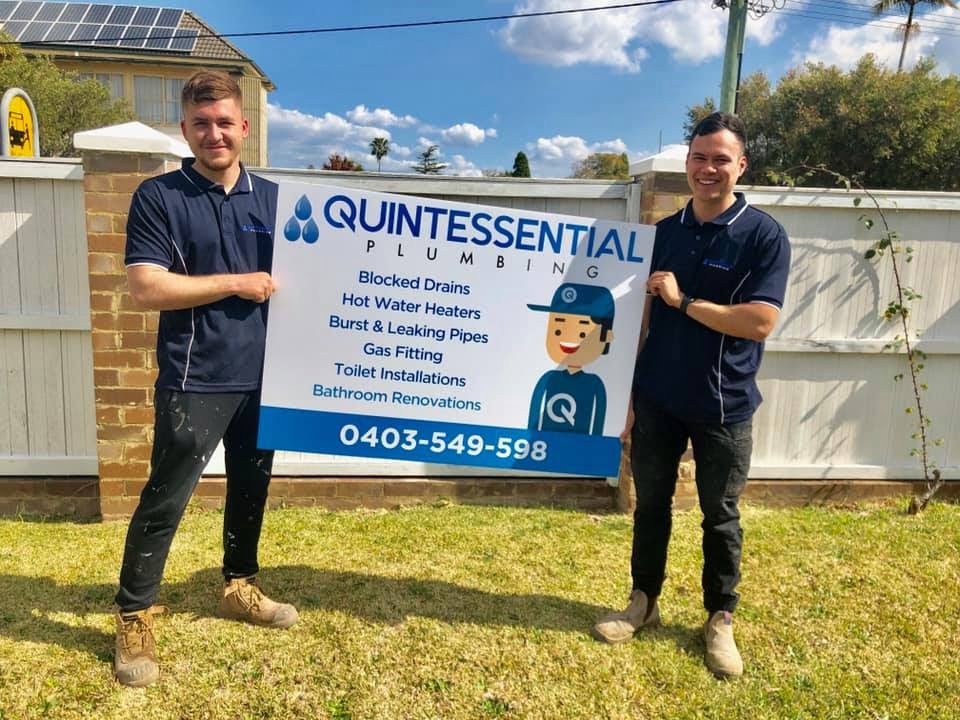 HOW CAN YOU CONTACT US IN SYDNEY?
Recognize and identify the signs of gas leaks, and don't wait to contact our dedicated customer support team to resolve your gas plumbing issue.
Contacting us is simple; simply dial our helpline number, which is available 24 hours a day, seven days a week. Your questions and concerns will be addressed by our dedicated customer service team. We can set up an appointment with one of our most experienced professionals to repair your burst gas pipe and provide you with all of the emergency plumbing services you require as soon as possible.
WE'RE ALWAYS READY TO HELP IN SYDNEY!
Quintessential Plumbing are your local Burst Gas Pipe Repair experts, offering emergency plumbing services all throughout Sydney. We serve Sydney's inner city and neighbouring suburbs 24 hours a day, 7 days a week, with a 60-minute response time. Our emergency vans are equipped with GPS tracking technologies that direct you to the nearest emergency plumber in Sydney. Our utes are completely equipped for all types of home and commercial plumbing emergency work, ensuring that the problem is properly rectified after we leave.
We are open 24 /, so if you have a burst pipe plumbing emergency, phone us at 0403 549 598 and we will send the nearest emergency plumber to your location.
FREQUENTLY ASKED QUESTIONS ABOUT BURST GAS PIPE REPAIR SYDNEY
How do you know if your gas pipe has burst?
If you have a leaky gas pipe, you may not have any visible signs of the problem, but you should be cautious. While you can call the plumber for immediate help, it's always a better idea to stay as far away as possible from the gas leak. 
You can also check for dead plants. Gas leaks restrict the amount of oxygen available to plants, so they may die. If you hear a hissing sound, call Quintessential Plumbing in Sydney as soon as possible.
How can you detect a gas leak?
The simplest way to detect leaks is by looking for bubbles in the air. A pipe or a joint can develop unexpected bubbles, so turn off the gas and contact your energy provider. The leak is probably underground if you see small bubbles. Dirt thrown into the air, mist, or fog are also indicators of leakage. 
If you can't find the leak, call Quintessential Plumbing in Sydney. Making a gas leak inspection call is inexpensive. We can quickly repair the leak and restore normalcy. Gas is extremely flammable, so safety precautions are required. Prompt detection is best left to a professional.
What is the sign of a burst gas pipe?
If you see a cloud of mist coming from a gas leak, get out of there. Turning off the gas could cause a spark and pipe damage. If you can't find the leak, don't turn off the electricity or appliances, and don't start your car.
A gas leak could cause dying plants around your home. Natural gas leaks kill nearby plants and fruits by blocking oxygen flow. Contact us, Quintessential Plumbing in Sydney, to inspect the pipe and determine whether repairs or replacements are required.
Why choose Quintessential Plumbing for your burst gas repair?
Our plumbers can handle any plumbing issue in Sydney, including burst gas and we've been in the industry for more than 20 years.
Are you licensed to repair burst gas pipes?
We are, in fact, licenced. Before turning on the gas in your Sydney home, we'll supervise the project and double-check everything.
Because there is a risk of gas leaks, it is critical to hire us who is licenced and has received the necessary training to safely repair gas lines. The safety of your family members is critical.
What gas services do you offer?
We love gas and we take it very seriously. Call our fully qualified Quintessential Plumbers if you want to upgrade to gas or have your supply or appliances checked.
All of your gas maintenance and installation needs can be met by us. Quintessential Plumbers can instal and commision any gas appliance, whether it's powered by LPG or natural gas, throughout Sydney.
Gas appliance servicing

Gas appliance repairs

Gas stove, gas cook top or gas oven

Gas hot water heater

Gas space heater

Gas BBQ

Gas safety checks

Carbon monoxide testing

Gas leak detection

Gas pressure

LPG service, install, repairs, conversions

Converting LPG to natural gas (or opposite)

Certificate of compliance

Extensions of gas mains

Gas emergency – our emergency gas plumbers are available 24/7 
How much does it cost for burst gas repairs?
Our plumbers in Sydney will charge approximately $65-$160 per linear foot for burst gas repairs. While that may seem like a lot, it is actually quite reasonable for a simple non-emergency fix. 
The price for replacing a gas line depends on the length and type of gas pipes involved. Using higher-grade materials will generally increase the price. 
Is a gas leak an emergency ?
Yes, gas leaks increase the risk of fire and explosion because it is highly flammable. If someone suspects a gas leak, they must leave the area immediately and contact your emergency plumbers in Sydney.
Do you operate after hours for emergency gas services?
As we are open 24 hours a day, seven days a week, and never close, please call us on 0290027385 if you are experiencing a plumbing emergency, and we will despatch the nearest emergency plumber to your location immediately.
When do you call a gas plumber?
If you can smell gas around your house, this is a sign that you urgently need to contact a gas plumber. Natural gas does not have a distinct odour, however a chemical is added to the gas to enable us to smell any leaks.
Who pays for a gas leak ?
A leak in the gas pipe from the metre throughout the property, as well as leaks from gas appliances, such as the hot water system, stove, and oven, are the responsibility of the Sydney property owner.
Are gas leaks covered by home insurance?
Yes, in some cases, such as when a gas leak is severe enough to cause an explosion in your Sydney property. Explosions are a peril that is covered by most homeowner's insurance policies.
Other scenarios, such as a gas leak caused by an ageing appliance that does not result in a catastrophic event such as an explosion, will not be covered.
What happens when a gas pipe bursts?
Gas leaks are a big plumbing emergency. If you can smell it, turn off all gas appliances, open all windows, and get out of the house immediately.
A leaky gas pipe in your Sydney home can cause a severe gas poisoning problem, so you must act fast and call for our emergency plumber immediately. 
WHAT OUR CUSTOMERS SAY ABOUT US