Why Choose Quintessential Plumbing?
It's simple:
We Love People & Plumbing
Lifetime Workmanship Warranty
Totally Dependable
Fixed Pricing
24 / 7 Emergency Response
Reputable Plumbers with over 100 reviews online
$100 off

hot water systems

get job discount
Book online to receive
$50 off
get job discount
Blocked drain services
from $88
get job discount
Plumbing is considered as one of the wonders of modern living. Plumbing is helping us to cook, dispose our waste, and maintain our cleaning with minimal effort. At times, we do not notice the plumbing components until this become really late, and they are already broken. If you are in need of plumbing services, you have to have it fast. You will also need highly-skilled and professional plumbers. Do what many people are doing around your nation: turn to your local service professional at Quintessential Plumbing.
From the clearing of clogged drains to the installation of the new piping to have that complete bathroom remodeling plan, there is really no job too small or too large for our plumbers because they can handle everything. We pride ourselves in our ability of giving friendly, fast, accurate and affordable service for everyone of our customers. The team of plumbers can offer services in both the residential and commercial customers to meet every need of plumbers.
Quintessential Plumbing – Your Plumber in Hills District Sydney
Our teams are just proud to offer you solutions for nearly each type of plumbing repairs and issues. We will arrive in your house at the soonest possible way and diagnose the problem, suggest the appropriate fix that will work for you. We are always considering factors like the budget and whether the project will be cost-efficient to replace or repair the problem and even look for the replacement. Whatever is your plumbing issue, our team will not suggests a work that will not be applicable or fitted for your home, because we at Quintessential Plumbing, is committed to fix your plumbing with the most cost-efficient way possible.
Why Trust Quintessential Plumbing with your Plumbing Repairs?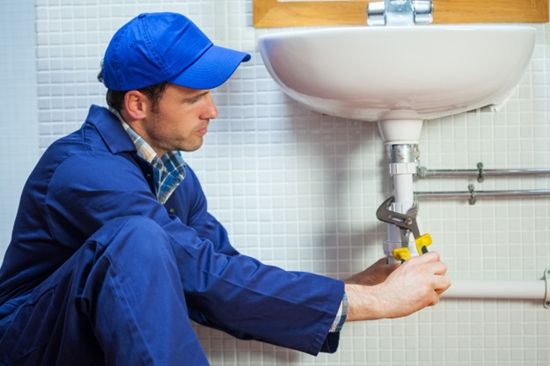 Inviting the plumber into your house will be uncomfortable. It involved allowing the stranger to enter your home and fix some of the most personal fixtures inside. If they are properly doing their job, you would end up with many dollars in damages. You might also question if the repairs of the plumbers are cost-effective. Briefly, you need someone who is a trustworthy plumber who gives reliable repairs and we are going to offer you honest prices.
Since we are affiliates of the communities that we are serving, you can trust us that we will treat you like what we are doing with our own homes. We will do our job right and you can trust us that our teams are all courteous and confident that they can make you happy with the work that we are given.
Get your trusted quote at Quintessential
To learn more about the unclogging and drain clearing services that we are offering to our customers situated around and in the Hills District Sydney area, please contact us. Our plumbers will be able to diagnose the causes of the problems and will offer an appropriate quote of unclog the drain and resolving any troubles. To have your personalized quotation for any plumbing services that you will need, please contact our customer service to assist you right away.
Quotation for your installation and repair needs
As the leading plumbing company who is serving the customers around and in Hills District Sydney, our professional plumbers can give you with the accurate quotation for your need of repair, installation, or any service that you need before we will start our work. You will also have the scheduled service appointment with our plumbers, so that you can tell everything that you need or every problem that you are in at present. Therefore, you will have the idea of the exact cost to expect. Since we are doing excellent jobs, you can be certain that you are taking quality work from Quintessential Plumbing at a very affordable price.
A List of Our Plumbing Services in Hills District Sydney
24/7 Emergency Plumbing Service in Hills District Sydney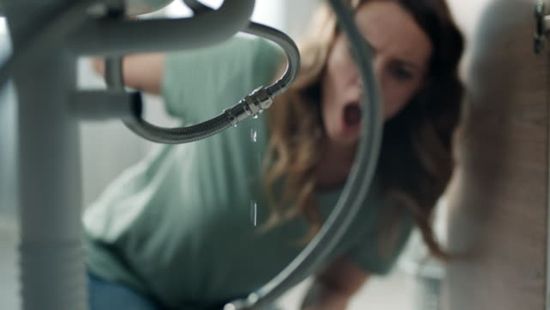 Quintessential Plumbing expertise plumbers are always on call for 24 hours in a day, to give emergency plumbing services to your commercial establishments and houses. Our emergency plumbers gave that entire range of services like the toilet repair, leak repair, unclogging drains, water damage restoration and cleanup and so much more. Quintessential Plumbing professionals are just on stand-by to always be present, prepared and to give that 24/7 plumbing services.
If you are faced of some plumbing emergencies, time is your real meaning. You do not need to spend time looking for a plumber who is near you and open on nights, holidays and weekends to attend to your plumbing emergencies. Quintessential plumbers offered their variety of urgent plumbing services round the clock in a very affordable price that you cannot say no since it will not break your budget. Quintessential Plumbing professionals are always accessible for the after hour plumbing services.
If you will call the Quintessential Plumbing, you are going to receive help from the team of the highly-trained plumbers that are backing all of their jobs with the industry-leading guarantees. Notably, our sites are locally operated. At Quintessential Plumbing, we are proud in saying that we are a nationally operated plumbing company that supports the local plumbers who are experts and are always ready to assist you in scheduling your appointment 24/7!
Home Renovation Plumbing Service in Hills District Sydney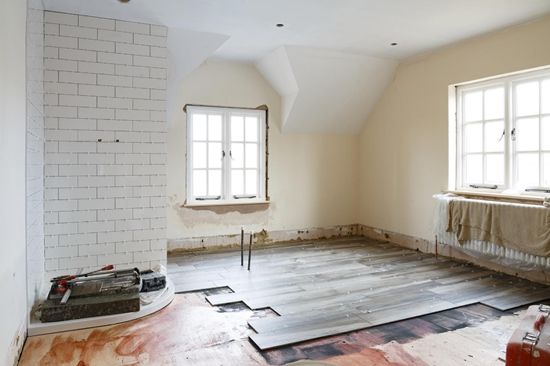 Remodeling will improve the value of the house and will also make new spaces for the entire family to benefit from. Whether you are planning to have a total home upgrade, or you are simply updating the few rooms inside the house, remodeling will be a huge undertaking. Having the team with experienced workers on your side that will help this procedure run smoothly and then have the space functional and finished at the soonest time.
If the home remodeling will require installing of the new bathrooms, updating of the kitchen features, or with any other updates which will include changes in the plumbing, Quintessential Plumbing is always here and ready to help. We will work with you on implementing renovation plans that is already there or if you have the set plan we will give guidance with the best plumbing answers for your home. A quintessential Plumbing team of experts gives a number of remodeling plumbing services like:
1. Remodeling Plumbing for the Bathroom
We are giving the following assistance for your remodeling plumbing in the bathrooms like:
Installing of the eco-friendly plumbing options
Making your bathtubs a stand-alone shower or vice versa
Moving toilets, tubs, and sinks
Replacing faucets and some other plumbing fixtures
And more! When you have a particular job in mind, you can give us a ring now.
2. Remodeling Plumbing in the Kitchen
We can assist with the number of remodeling plumbing services for the kitchen upgrade that you want including:
A garbage disposal replacement or repair
Dishwasher plumbing upgrades
Sink improvements like moving or replacing of the sink or placing in with the new faucet
Upgrading pipe fixtures within the kitchen area
3. Additional Remodeling Plumbing Assistance
Installation of the different plumbing fixtures throughout the house will help you to make in the most of the space in the years to come. Added remodeling plumbing services that we are offering include:
Adding plumbing to the new construction inside the house like adding of a bathroom to your mother-in-law room (if there is any), adding an outdoor shower or outdoors to your home.
Implementing plumbing lines under the basement.
Plumbing for the washing machines in different areas of the house.
At Quintessential Plumbing, we are glad to help your business or your home with all of your plumbing needs. Since the update of the kitchen, to the making of the new bathrooms, our plumber team will help your family's renovation to run smoothly.
Commercial Plumbing Service in Hills District Sydney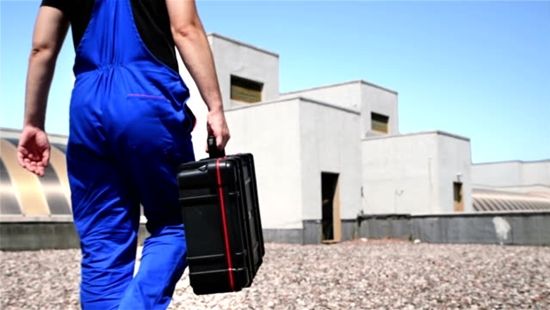 The commercial plumbing services had been offered by our professional plumbers for every basic plumbing service that you need. Quintessential commercial plumbing services are also included backflow services, grease traps excavation and a lot more.
It does not really matter what route of business you are in – whether in the restaurant, health, retail or some other business entirely – the plumbing emergency will mean your productivity and revenue lost. This is especially the fact if the facility needed to temporarily close while the plumbing matter is fixed. When this is about the commercial plumbing services, no one has been ever more experienced in giving services than Quintessential Plumbing. From the small toilet leaks to the emergency flooding and backed-up sewer line, our plumbers are able of handling whatever plumbing problem your company is encountering now.
It is Quintessential Plumbing aims that you give your full trust to us and in return we will solve all your drain and commercial plumbing done in fast! The badge and the uniformed technicians driving Quintessential Plumbing vehicles are fully-stocked with the necessary tools and equipments. When your business requires the services of the reliable, good commercial plumber, you do not have to look any further than Quintessential Plumbing. We have the best skilled commercial plumbers that are able of handling commercial plumbing problems – starting from the commercial faucets to the water main and the sewer line replacement and repairs. Our professionals will also give commercial water heater repairs and also commercial sink services.
Bathroom Renovations Service in Hills District Sydney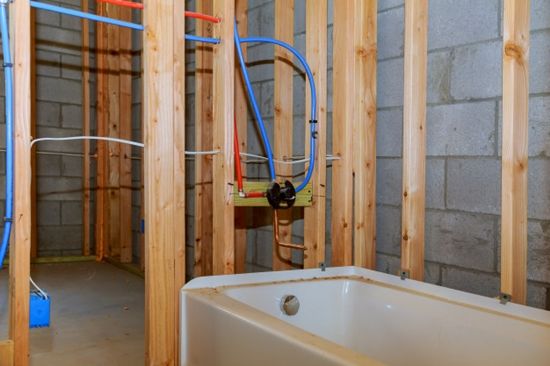 Your bathtub is the place for both of your hygiene and relaxation use. Having that functional bathtub means having an alternative to take some more minutes with you for some relaxation. When you are in need of the bathtub repair or a newly one to be installed, it must be completed by the professionals. Bathtubs required many components in working together. You have to be sure that your system in plumbing, water heater, tub and the faucets is functioning reliably! When you are in need of a bathtub services, you may turn to the specialist of Quintessential Plumbing.
Our team is at all times ready to assist with your bathtub requirements. The plumbers of Quintessential Plumbing are always ready to deal with any of your bathtub needs.
All the bathtub installations and bathtub repairs have a thing in common: when these are not properly done even for the first time, it will have the possibility to cause more expensive troubles. At Quintessential Plumbing, our plumbers are always doing their jobs right, so the customers will have the peace of mind when they are using and enjoying their tubs for so many years. When we work, we are giving our best so that we can meet the budget needs and personal preferences of our customers and always give them the reliable plumbing service that they deserve.
We are installing all kinds of bathtubs, including:
Bathtub faucets and fixtures
Hot tubs and standard bathtubs
Shower and tub combinations
Walk-in tubs
Whirlpool tubs
Not all bathtubs are the same, and Quintessential Plumbing professionals are always ready to work with any shape, material tub or sizes. Our plumbers are always prepared in dealing with any installations or repairs, no matter how stimulating it will be! We have seen all things through the years, so we are prepared to deal with any kind of job.
Blocked Drains Services in Hills District Sydney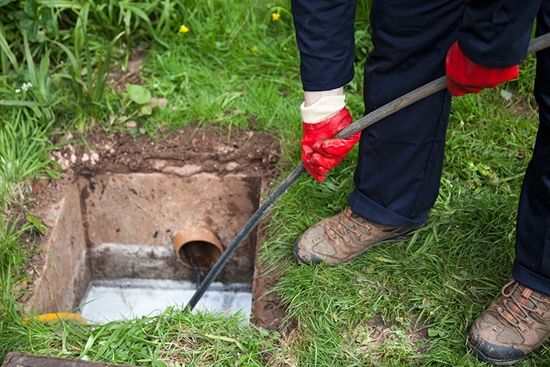 With Quintessential Plumbing professional cleaning and drain clearing services, our plumbers are able of unclogging any drains or sewer lines including dishwashers, sinks, waterlines, garbage disposals, toilets, showers, and tubs. Our drain clearing assistance is very effective and affordable for the commercial and residential customers located all throughout the whole Hills District Sydney area. With our expert drain clearing services, the plumbing experts are able of unclogging the drain easily and quickly in order for the drain to be cleared and worked like new. At Quintessential Plumbing, our expert drain clearing services will be available to clients located around and in the Hills District Sydney area.
Our Professional Unclogging and Drain Clearing Services
For every drain clearing services, with all of the professional plumbing services available, we can give you with the flat rate, with an upfront price just before starting any service. This permits you to know accurately what your drain unclogging services may cost. Moreover, some of the drain clearing services comes with a warranty towards the similar trouble problem reoccurring just in order to give you with your peace of mind.
The professional unclogging and drain clearing services that can be availed to the customers around and in Hills District Sydney:
1. Kitchen Drains Clearing – Kitchen drains may clog from grease, soap, and some other food waste which will finally cause the blockage. Our team is able of removing and clearing all of the debris and grease to keep the drain running clearances. There are also offered a variety of garbage replacement and disposal repair services too.
2. Tub and Shower Drain Clearing – Tub drain clogs and shower are normally caused by the buildup of soap and hair residue. If the shower drains gradually or you see that there are standing water in the shower, our plumbers will clear this clog just before it became worse.
3. Bathroom Sink Drains Clearing – Bathroom sink drained usually clog with soap residue, toothpaste and hair. With the drain clearing services, the plumber is able to clear fully or partially clogged sink drain just in order to cover the pipes working like a new one.
4. Toilet Drain Clearing – The toilets may clog with the toys, toilet paper, and some other objects that had been accidentally flushed. The plumbers may clear toilet clogs, plus there are also a variety of toilet replacement or repair services being offered too.
5. Floor Drain Clearing – Lots of homeowners have the floor drains within their basements, garages and laundry rooms. But, these may become blocked with debris and dirt so that they will not drain properly. This will also malfunction and permit the odors and the sewer gas to enter the area. We can fix any floor drain troubles in order to possess that drain working properly.
6. Sewer Line Clearing – The main sewer lines had been the biggest drains in your house and all the other drains heading to these lines. When the sewer line became clogged, it will cause some other drains in the house to back up. When this will happen to you, there is our emergency plumbing service that is available in 24 hours to diagnose and to resolve the problem.
Hot Water Services Service in Hills District Sydney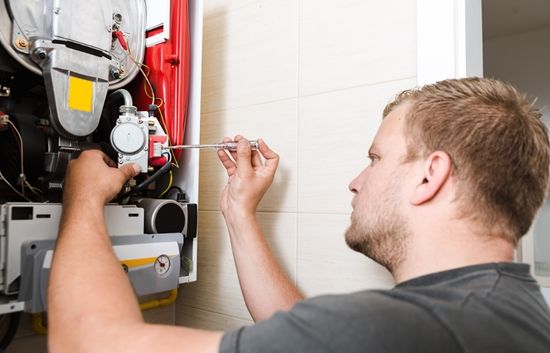 Our plumbers are offering water heater repair, maintenance services and installation, for all kinds of water heaters. We are able of installing and repairing tankless water heaters that are energy effective water heaters that is heating the water instantly when needed. The Quintessential Plumbing business offered the water heater installation and repair services in a very affordable flat rate cost to clients situated around Hills District Sydney market. Our plumbers will offer you the complete variety of additional plumbing services and water heater repair and replacement service in order to give you what you really need in your plumbing services.
If the hot water heater breaks or stops from working, it will become a major trouble to you and to the whole family. There is a water heater repair service that we are offering in fixing your water heater in as quickly as possible just in order to come back your life to normal. Whether the hot water heater had started leaking, had exploded or it has completely cracked or it is simply not producing any hot water, our team can offer the expert water heater repairs that you need.
We are offering a flat rate plumbing service and we will give that free quote just before starting with any repair projects of your water heater so that you are exactly aware what is the total cost of repair. At Quintessential Plumbing, we are here 24 hours of any day, available to take your inquiries, so call us and we will have our plumbers to give you with your need of water heater repair service.
Water Heater Services
Water heater requires services and regular maintenance to keep them from properly working. We are offering service contracts that include water heater maintenances where we will give the much needed service, inspections, and the yearly maintenance just in order to maintain the water heater to properly safely, and efficiently work. With the regular water heater service, we can identify and diagnose issues just before they become one major problem. This will prevent the necessity for the untimely water heater replacement and expensive water heater repairs.
Water Heater Installation and Replacement
There are a variety of the kinds of water heaters with some of those most famous models and brands. If the hot water heater will not anymore be repaired and it should be replaced, or when you want to have that new water heater system, you can contact us anytime you want. We can give expert advice in assisting you to select the finest water heater of your needs and give that professional service when fitting the hot water heater just in order to make sure that it is properly working with minimal troubles for the years to come.
Gas Fitting & Repairs Service in Hills District Sydney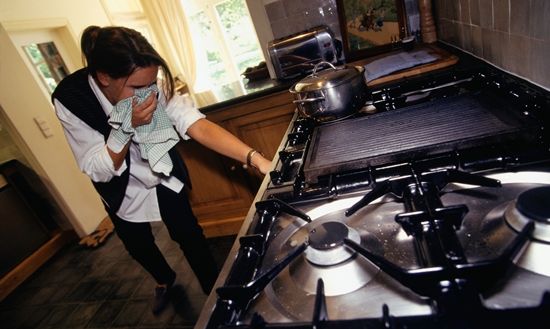 Gas Line Repairs
When it is about repairing the gas line leaks, it is important that you have to be sure that everything is in its ideal working order for mutual safety and efficiency causes. The natural gas is the most mutual and affordable outlines of energy to the residential consumers. Even though, it is relatively safe and a very efficient one, consumers must be attentive of the possible hazards so that it can better protect their families and homes.
To decrease the danger of the carbon monoxide poisoning:
Inspect the vents, chimneys and flues of all gas furnaces, fireplaces and water heaters for proper ventilations of the exhaust.
Install a carbon monoxide detector in lots of areas of your house.
Gas Line Leaks
Never sleep in the room being heated by the kerosene or the gas space heaters without the proper ventilation.
Never heat your house by using a gas oven.
Since there are lots of houses in Hills District Sydney that depends on natural gas to have that efficient and clean heating, the leaking gas line may cause lots of troubles. The natural gas build-up in the enclosed area will make the people feel really sick or in most cases even produces explosion. Before making any job that will require the digging of your outdoors, homeowners must call their area utility company in identifying and marking the gas lines just before the digging begins.
When there are "rotten egg" smells inside the house that you are starting to notice, you probably have a leak from your gas line. Here's what you have to do:
Do not turn on or off any electric appliances.
Do not use the telephone until you are safely away from that suspected source of the leak.
Do not try to locate where the leak is.
Do not use any open flame and do not smoke.
Get a secured distance away from your house, and call the emergency hotline in your place and the utility service company.
Shut off the gas valves in your home.
When the natural gas line had been damaged when you are digging outside, phone-in the utility company right away and do not try to repair the leak or the line by yourself.
Preventing the gas leaks inside the house is as simple as scheduling the annual gas line checking and making sure of the proper installation of the natural gas line by the licensed professionals. To shun from the repair gas leaks, choose from the flexible gas lines, then make sure that they are regularly inspected by the licensed professional, like what we have here at Quintessential Plumbing, your plumbing experts for your gas line repairs and yearly inspection.
Leaking Tap Repairs Service in Hills District Sydney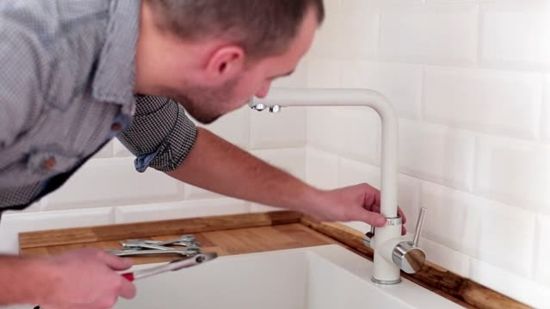 While there are some repairs like the clogged toilet that might be an easy and quick fix, but, there are some things—like the garbage disposal repairs and water heater—that must be left to the experts to fix. Luckily, Quintessential Plumbing had all the experiences and expertise to fix several plumbing-related issues that you might encounter and we are available for any time, in night or day.
Leaky Faucet Repair
For as long as a dripping sound is not echoing throughout the entire house, it is just easy to ignore one faucet that is leaking—but there are lots of good reasons why you have to get it fixed the sooner rather than the later. The dripping water finally will rust and stains sinks in your fixtures, and there is also that accumulated waste. If you are someone who is a DIYer, you may also want to deal with the faucet repair by yourself. But, if you are really not that sure about kind of faucet that you have or you are not really confident in the plumbing abilities, you may want to call on Quintessential Plumbing to get the leak fixed properly and faster.
The standard wear and tear will cause the faucets to spring the leaks, but it is normally the quick fix for a plumbing expert. The truth is one leaky faucet would require nothing more from the new seat washer, valve seat, O-ring, or even a better cleaning. More costly repairs are rare; however, it would be the instance that the broken fittings or pipes would be the biggest problem behind the relatively minor symptom. Whatsoever the instances are, our local plumbing experts know how to create the dripping faucet as watertight again.
Pipe Replacement and Repair
Even with the thorough preventative maintenance, you may still need to deal with the pipe matters every now and then, particularly if the house was constructed before 1970. Discover why the home age will really make the difference in your plumbing, and also, why Quintessential Plumbing must be the first call in your list when you run in discolored water, leaks, and some other water pipe troubles.
Toilet Repairs Service in Hills District Sydney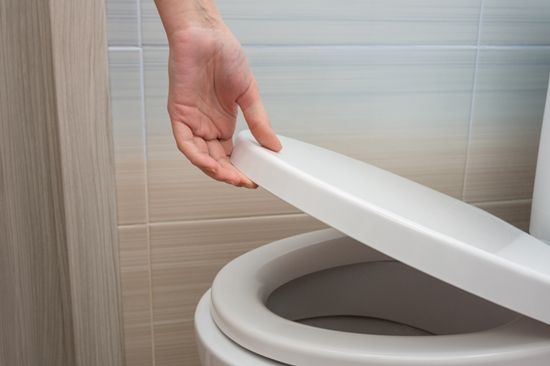 When you have problems with the toilet that usually runs, leaks, lacks flushing power or clogs, our toilet replacement and repair services are here to help. The professional plumbers of Quintessential Plumbing have the thorough experience and knowledge in repairing the variety of frequent toilet problems. We are also installing new toilets with the new high or low flow efficiency toilets to change the old toilets too.
Toilet Repair
The professional plumbers of Quintessential Plumbing offer toilet repair services that will replace worn and broken parts and will clear stubborn clogs, and the repair leaks. With the toilet repair services, our team can resolve any issues you have with plumbing so your toilet will work again as new.
New Toilet Installation
Additionally, with the toilet repair services, our team can perform any toilet replacement service or installation quickly in a bit of hours for some of the clients. With the toilet installation and replacement services, we can be able to install the low-flow or the high-efficiency toilets for the replacement of old toilets or for the installation of the new ones during the renovation or the construction projects. We have our professionals who can help you in choosing the perfect toilet for your home needs.
Buying this Low-Flow Toilet that had been constructed before 1994 is really a total waste of large amounts of water since the old toilets normally uses 3.5 gallons in every flush. The New low-flow toilets are designed for a much more efficient utilization of about 1.6 gallons; however, it is still offering that similar flushing power as the older toilets. The team's professional plumbers will assist you to compare the different kinds of low flow toilet available and choose the greatest toilet that can meet the needs while also helping you to save and conserve water.
Kitchen Sink Installation Experts in Hills District Sydney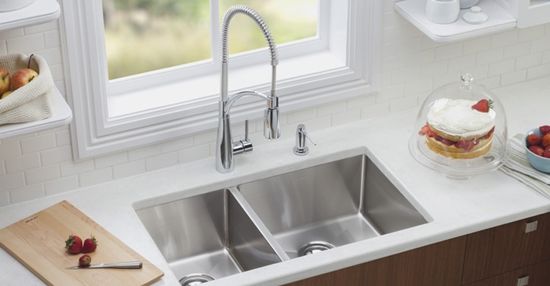 Whether you are having some troubles with the present sink or your home is under renovation now, Quintessential Plumbers will be glad to help. Professionals must install sinks to make sure of the proper placement. Our plumbers will ensure that the sink is professionally installed to prevent any future leaks and all our plumbers are trained, licensed and skilled to handle any problems of your plumbing needs and regardless of how small or big it may be.
Common Troubles that will Requires for the New Sink
With Quintessential Plumbing on your side, anyone can be assured that our team can properly install your sink and leave it to its perfect state. Whether you wish to replace the sink because of the cracks, renovation desires, or leaks, our team can help you. Our plumbers can unpack, inspect and then install the new sink and making sure that it will secure your existing plumbing. Lastly, we will connect the new sink to the garbage disposal or to the faucet, as you want it. Our team respects the home, and so when we are done with our jobs, we clean up the job-related materials.
The common signs that are indicating that you need the new sink and it include:
Bad odors from your sink
Broken or crack sinks
Leaky sink
Inadequate water pressure
Problems with your faucet base or trap in the cabinet
When you are in need of a trustworthy plumber that will replace the sink, you may count on Quintessential Plumbing. Our plumbers are skilled, well-trained and knowledgeable in handling any issues—regardless of how small or big it may be. We always care about your easiness that is why we are giving the 100% satisfaction guarantee that is backed by our trained and licensed plumbers. All of our plumbers had undergone background checks for your convenience.
Bidet Installations Service in Hills District Sydney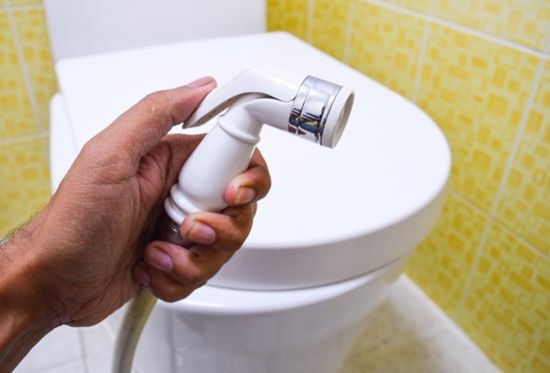 Toilet papers are less hygienic are more wasteful than using the bidet. Although the bidet had been less common in some countries, it still remains as the superior option, thus, Quintessential Plumbing provide everything that you will ever need to have that brand new bidet to be installed rapidly with the lesser fuss. For those bidet owners, our expert teams are aware of everything with regards to its maintenance and proper care, and so you do not have to look further when solving issues with your plumbing troubles.
Bidets were a lot more ordinary before than they are today and there are some people, who are making the transitions of a strange idea. But, with experience and time, you will quickly discover that it is a superior alternative to only use the dry paper.
There are two kinds of bidet that are commonly used:
1. Porcelain bidets which are either being mounted on the wall or on the floor and it comes in a wide diversity of different styles. The toilet seat bidets had been the extra fitting that directly attached to the toilet.
2. Electric ones have the ones able of supplying the warm water for your washing needs. There are some exclusive handheld bidets that are taking the water supply from your toilet cistern.
Beyond bidet repair and installation
At Quintessential Plumbing, we treat each single project with similar levels of respect and care through investing our reputation and experience in each one of our work. We want our clients to trust us that all of their plumbing work will be entrusted to us and we are going to do all of these with complete high standards and that's why, we guarantee these in our projects:
Competitive prices
Expertise
Excellent timekeeping
High-quality workmanship
Reliability
Reference:
Summary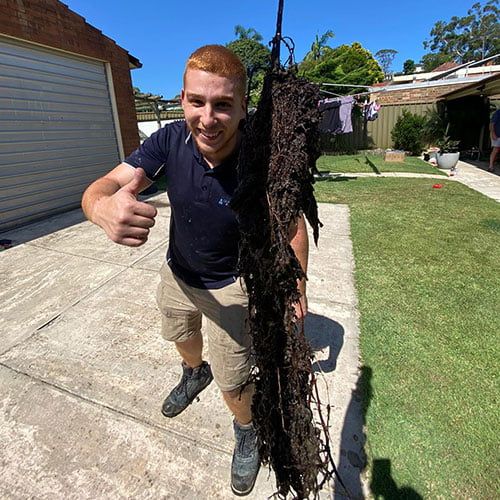 Service Type
Provider Name
Quintessential Plumbing
,
63-69 Bonar Street
,
Arncliffe
,
New South Wales
-
2205
,
Telephone No.0290027385
Area
Description
Here in Hills District Sydney plumbing we pride ourselves in our ability of giving friendly, fast, accurate and affordable service for everyone. Call today!