Why Choose Quintessential Plumbing?
It's simple:
We Love People & Plumbing
Lifetime Workmanship Warranty
Totally Dependable
Fixed Pricing
24 / 7 Emergency Response
Reputable Plumbers with over 100 reviews online
$100 off

hot water systems

get job discount
Book online to receive
$50 off
get job discount
Blocked drain services
from $88
get job discount
Maintenance and services are essential to make sure that your workplace and your home is safe and is effectively operating. A bit leak might not appear like a huge deal, however, but they have really added up some overtime, costing you money and wasting water.
Sometimes breakdowns that are not seen do occur and plumbers will be there when you needed them the most. Every plumbing task is really important and that is why they will promptly respond to any big or small call out. Whether the bathroom is busy or you need a toilet to blocked, you can surely depend on your local plumbers company to give you that "Totally Dependable" service.
Quintessential Plumbing – Your Plumber in Eastern Suburb Sydney
We aspire to minimize the stress by giving our plumber that will show up on time, carries out their job with skill and care, is well presented, and professional. We are working closely with our main suppliers to make sure that you are taking the best quality supplies available on the market with its competitive prices. We're continually studying with the latest innovative supplies available and we are always recommending the best plumbing way out for your job.
We are taking pride in giving excellent customer service coming from the first point of dealings through to invoicing. Quintessential Plumbing want to make sure that every customer will have the quality encounter and trusts for us to complete our job thoroughly. The feedbacks are very much welcome so that we are aware and we know which we should improve our performance. We can give the Preventative Maintenance Schedule in reducing the cost amount of replacements or repairs in the future.
Get your trusted quote at Quintessential Plumbing
To start, our friendly employee will phone you to have your schedule on your most desired time and day.
Our technician will call you before their arrival so you are aware that they are coming. All plumbers will arrive in a sign-written, clean vehicle and are clothe in branded and smart Quintessential Plumbing uniform so you can easily identify them.
The plumbers will initially introduce themselves and will take off the work boots off so that they can be sure that your home is still kept tidy. Our men will inspect first the issue and then will provide advices, suggestions and possible solution.
You are the one in control – if you are happy with their advices and price provided, our technicians will start immediately.
Most of our works are based on the set price, and so we can provide you that accurate quote for a certain job very quickly. On completion, we are offering our clients the complimentary home inspections. We value our clients and talk to them in every stride on the way. We are open with our prices and we have no hidden charges that will surprise you later on.
Since we are visible, we are requesting all our new clients to give us their feedback on Google reviews so that others can read these before contacting us.
The company office staff will make a follow up after their job is done, to make sure that everything is properly working, we are also making some call to make sure all is functioning well as it should plus to also to touch base when you have any concerns and questions.
Before paying, the office will make sure that you are happy with our service and with your overall experience with us.
Quintessential Plumbing is licensed and accredited. Everyone in our team is going through the mandatory, regular and self-developed teaching, not only inside the company but throughout our service partners.
A List of Quintessential Plumbing Services in Eastern Suburb Sydney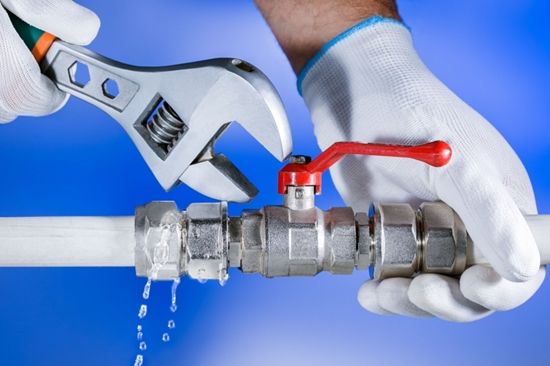 Expect the best from Quintessential Plumbing
1. Quality Experience – with our combined years of experiences, we can agree with any issue – starting from the dripping tap to the bursting pipe within the wall cavity.
2. Approachable and Friendly – all our tradesmen are showing a clear communication line with respect to all our clients, from the time we take your call up to the time that the job is executed.
3. Service Guaranteed – We are so sure in our capability to give results that we are giving the service guaranteed work all the time.
4. On call anytime of the day – as our standard policy, you can rely on us to take care any plumbing emergency service since we are on call for 24/7 and despite the serious gas leaks are within your premises, Quintessential Plumbing will immediately act to your call and have it fixed! There are no small or big jobs for us. Our professional plumbers are on always on standby to assist any emergency plumbing service requirement in 24/7.
Home Renovation Plumbing Service in Eastern Suburb Sydney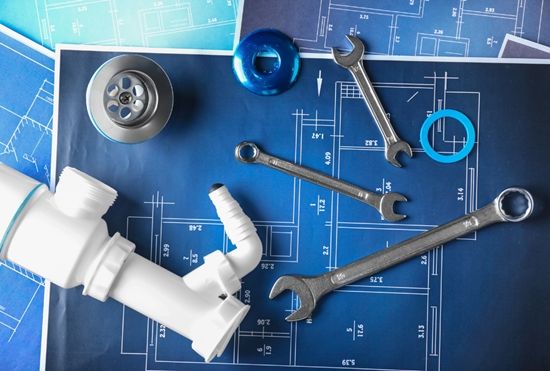 At Quintessential Plumbing, we understand the hardship everyone is facing in knowing whom to trust when they are making their home renovation.
We are working to give you the design of the plumbing system that is not only working inside the architectural parameter of the home but also has been practical enough to work for the normal household use. We are aware that building the new home will require a lot of essential decision making that is why we are taking the time to talk about the plumbing requirements and assist you in making house to a home.
Our duty is to give you with that most updated and innovative outcomes for your house. We are constantly made aware about the impact that our lifestyles have over the environment. We are continually striving to locate with the best supplies which are cost effective and energy efficient. We are hoping to eliminate lots of hassles that you are faced with when there are things that went wrong in your house by using our systems to modernize the procedure, making the job as effective as possible while giving our excellent customer service.
Starting from the design to the final product, our experienced team can give the expertise that you need to make sure that your plumbing project has been completed within the critical budgets and time schedules.
Commercial Plumbing Service in Eastern Suburb Sydney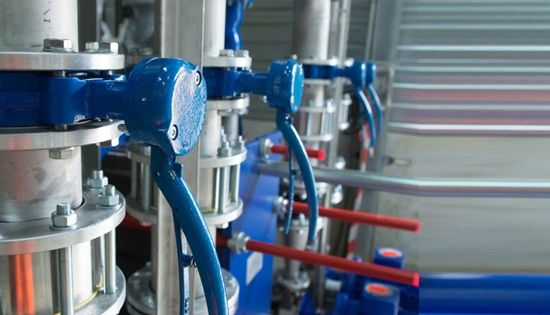 Quintessential Plumbing is also an expert in Commercial Plumbing. Feel comfortable to call our friendly staffs and to organize with the closest plumber of our team to listen to your property inquiry. With Quintessential Plumbing, you know that you are in good hands. With our years of industry experience, everyone in our tradesmen are totally licensed and constantly polishing their skills with the latest industry and technology insights. The trucks are fully operational with the current tools and equipment that will deal with any Commercial plumbing requisite, whether it is a large commercial complex or a private service.
Our group ensures when we are finished with the job, we will make sure that you are 100% contented as we are cleaning up, and we will explain what and why we have done such so you have full control and will have reassurance of what has been completed. It is our business that we will not leave until you are satisfied and we will make sure that you are satisfied every time like the first time.
Commercial Plumbing Clients in Eastern Suburb Sydney
Industrial buildings and Commercial Kitchens
Cafes and Restaurants
Hospitals and Pubs or Clubs
Shopping centers and Office buildings
Schools and Shops
Service Stations and Petrol Stations
Bathroom Renovations Service in Eastern Suburb Sydney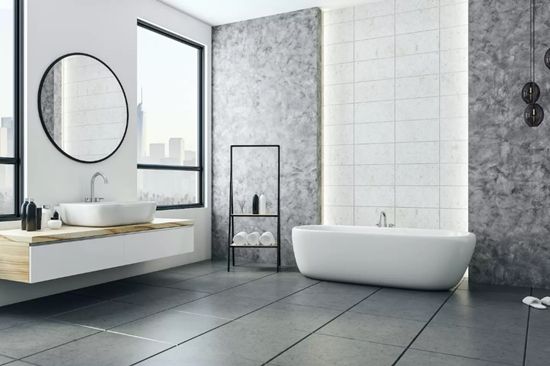 The bathroom is the hub of activity where everything needs to work efficiently: faucets, outlets, showers, showerheads, toilets, tubs, and the moisture-removing venting fan. Whatever your plans that needs that to complete, we are promising you that we will perform quality workmanship and arrive on time because your satisfaction is our guarantee.
REMODELING – when the bathroom is outdated and tired, call Quintessential Plumbing for a total bathroom renovation and remodeling. The local home improvement professionals will help install the tile flooring, install the ideal vanity and knock out the walls. For your plumbing needs, Quintessential Plumbing is your one-call answer to your remodel and bathroom project.
FAN INSTALLATION AND REPAIR – the bathroom fans are the main protection of your home mildew and mold issues. We are taking out old fans and then install the new ones. We will inspect your venting paths for molds when needed, and change it with latest tubing. We will help you choose with the perfect fan, too.
CAULKING –tubs with the bad caulking will allow the water to go under the floors and the behind the walls, which will damage the wallboard and the wood and even the downstairs ceiling or the basement. Restore the tub looks, stop the water damage and put off the mold with expert caulking services from the experienced home improvement experts.
DRYWALL REPAIRS AND FINISHING – we are inspecting inspect bathroom drywall, which you suspect are being damaged by moisture or leaking water and we will fix wallboard in the manner that has been seamless with your décor. We also assist the homeowners through identifying the underlying resources of the leak that causing the drywall water damage in your bathroom.
LIGHT FIXTURE REPAIR AND INSTALLATION – brighten your bathroom by installing a brand new light fitting. Whether you wanted to light up the shower or your whole bathroom, Quintessential Plumbing home improvement experts have the experience and knowledge to provide your bathroom with the ideal balance of light, and we can also install sink fixtures, like faucets and showerheads.
MINOR PLUMBING LEAKS – there is no need to phone a plumber for broken or leaking faucets, toilets and tubs. We are experienced professionals that are quickly handling common plumbing maintenance problems. We are also installing replacement plumbing fixtures and bathroom faucets. Quintessential Plumbing is your one-call solution with any broken bathroom fixtures and minor plumbing leaks you have.
SHOWER HEAD SERVICING – our team can fix clogs, leaks, and any other kind of issue that you have with the bathroom shower heads. Just before you go to look for a replacement, you can call Quintessential Plumbing to have a check of your present shower head and we can have it fixed. And when this needs to be changed, we will assist to get you the shower head that will work with your present bathroom design and shower.
SHOWER DOOR REPAIR AND INSTALLATION – if you are in need of new shower door to be installed or you need one to be fixed because it hinges off or track and leak water, we are promising to be there on time and perform the quality work that is assured to your satisfaction.
TOILET INSTALLATION AND REPAIR – replacing the old toilet is the best means to refresh the entire bathroom. We are well equipped in repairing your existing toilet and whether it needs to have a new wax, flush valve or tank flapper. We are a phone away answer to all your toilet installation and repair needs.
TILE REPAIRS AND INSTALLATION – chipped tiles in your shower, bathroom floor or back splash? We can make it appear like new again. We are expert at installation, repair and updates of every type of tiles, like ceramic tiles, glass tiles, porcelain tiles, and stone tiles.
VANITY AND MIRROR INSTALLATION – when you have the latest vanity picked out, we can remove, dispose your current vanity, and prepare the place for the new dimensions, expertly install of the vanity and integration of the plumbing.
SHOWER PAN INSTALLATIONS – from the shower pans, shower bases, and shower pan liners, you can always count on our installation services team. We will make sure that everything is just water tight and will install tiles or the shower door because finishing touches really matter. We will also build custom size shower pans just with any custom shower.
Blocked Drains Services in Eastern Suburb Sydney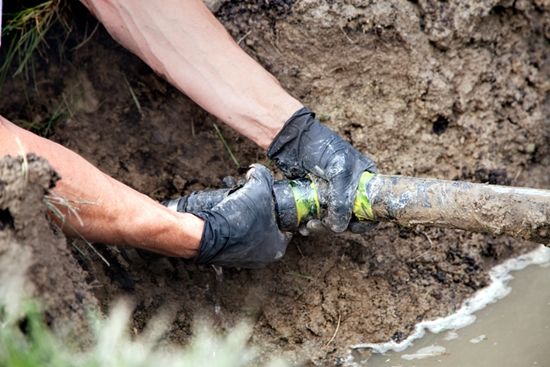 When you have a problem with the blocked drain inside your office or home, then the group of Quintessential Plumbing is ready to help. There is the wide array of plumbing equipment and Drain Clearing Machines to make the light work for any blockage.
Has A Drain That Is Blocked?
Quintessential Plumbing is a 24/7 maintenance service and plumbing business from Eastern Suburbs, we are specializing in blocked drains, successfully clearing dozens of drains every day. Feel dew to call us and our team will assist you in the soonest time.
Blocked drains are the very common issue that many people are encountering, whether it is a family home, business premises or investment property. From what will begin as a little issue can rapidly lead to something that is more essential when left unattended. It is important to deal with the issue while it seemed to be minor to shun from increased of costs and inconveniences, because of our highly skilled group we can address your issue and give you options that will best deal the problem while it is on the site.
Signs You Have A Blocked Drain
Are the showers or bath and toilets draining slowly?
Are you hearing gurgling sounds after allowing the water to down the drain and also after flushing your toilet?
Does your toilet have a noticeably bad smell that is coming up from your drain?
Do you have the overflowing drains outside?
Is the water starting to pool around your floor drain?
Is your toilet bowl water level in rising or getting lower?
Blockage Clearing Out
Usually, the highly trained technicians will resolve the common blocked toilet, shower or basin with the drain rods that will shift the blockage. The more complicated blockages can involve the state of an art high pressure jet system.
Permanent solution
At times the only answer is to replace or repair the damaged line. By using the updated Eastern Suburb Sydney water sewer services diagram and the advanced locating tools, our team will mark out a sewer line and we will come up together with the most practical and cost effective solution.
Usually the sewer lines will run underneath the concrete slab, driveway or garden and digging can be inconvenient and expensive to customers, but there are established methods that aids in shunning from having high cost exercises like applying relining.
Hot Water Services Service in Eastern Suburb Sydney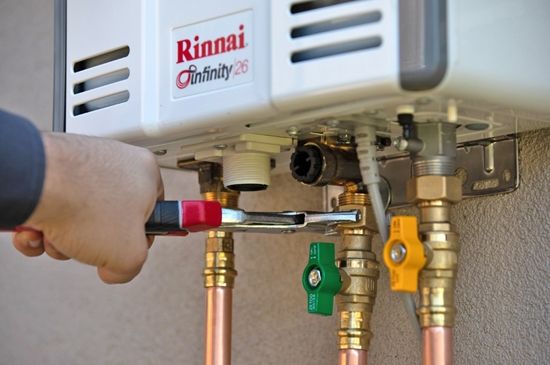 Is hot water another problem in your home? Quintessential Plumbing is also expert in hot water heaters that successfully replace and give service every day. We are offering an unparalleled system of hot water installation, repair and services at competitive cost. We already built an impeccable status for giving the highest quality of service through our leading business knowledge and experiences.
Hot water is a thing that everyone is taking for granted and the moment it is gone, this will cause overwhelming concern. But rest assured that when you call us, we can get the hot water back in no time! If the issue has become like low water pressure, insufficient hot water, or a leak, the team's highly skilled tradesmen can respond to the request and will be able to identify the reason of the issue. Our company is aiming to make sure of minimal downtime and with the most cost-efficient solution to get your hot water again.
Possible Signs Of Having An Issue
Do you have a very high hot water bill?
Does the hot water run out too soon?
Does the heater is making a loud noise?
Does the present hot water tank leaks or lack pressure?
Is the water had a rusty color?
Is the water heater more than 10 years old?
Types Of Heating
Commercial Heaters
Electric Heaters
Gas Heaters
Heat Pumps
Instantaneous Hot Water Heaters
Solar Hot Water Heaters
Storage Heaters
Tempering Valves
Thermostatic Mixing Valves
Gas Fitting and Repairs Service in Eastern Suburb Sydney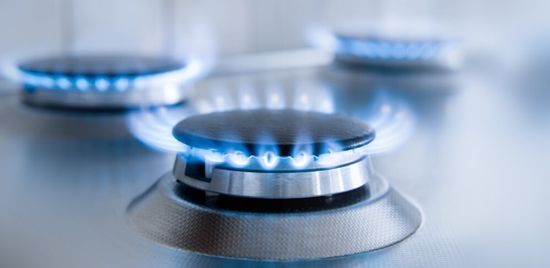 Quintessential Plumbing specializes in gas leak maintenance and repairs, and winningly fix and replace the gas services every day. We have developed the strong reputation among the Eastern Suburbs Sydney community for giving the high-quality Gas Meter service and Gas Plumbing for a competitive price. We took the pride of the reputation that we have earned through the years due to the quality services and the ever-growing client base.
Any gas supplies should only be installed, then maintained by the licensed plumber, luckily, we're constantly improving our experience to give you with that best service guaranteed. With the achievement of any tasks, we give the full safety examination since we understand the ramifications and the complexities when the gas appliance isn't installed correctly. We can guarantee that the gas fitting works and will guarantee that each one of our clients that we are installing your gas appliances for complying with every safety standards.
The Quintessential Plumbing Difference
Since gas is increasingly becoming famous for most of the Australian households because of the cost efficiencies and savings, we are glad to give our customers with the best industry insights into the different gas appliances available and this includes:
Gas for Commercial gas leaks
Gas Heating and Barbeques
Gas In Hot Water System
Gas In Kitchen
Gas Ovens or Cooktops
Gas Pool Heating
24/7 Emergency Repairs in Eastern Suburbs Sydney
The gas leaks are some of the things that should not be overlooked! When there are some gas leak smell, call us right away and we will arrive in the soonest time possible. Meanwhile, we can assist with the phone call and then help you look for the nearest isolation valve to have that temporary solution until we arrive.
Our highly skilled technicians are aware of the danger connected and the possible results to your property and health when it is left in the wrong hands. Every employee of us are licensed and updated with both the LPG gas and the natural gas systems and also with the Australian Gas Standards.
During our arrival, we will use our latest equipment and tools that will identify the reason when unclear and will resolve the problem immediately. This will maintain the minimal disturbance and the safe area for you, to your property and also to the people surrounding you.
New and Existing Gas Connections and Repairs
Quintessential Plumbing is happy to give an obligation quote when you are requiring an existing and a new gas connection. When you do not have the gas at all, our team can organize the new connection from your street. This will include the gas supply and the meter installation to any natural gas appliance that you wanted to be installed.
The moment we identify the consumption needs, we will size up in the service that will fit the requirements. We are always making allowances for the progress of inquiries so that in the near future, you may add more appliances and without further costs.
Preventative Maintenance
We can give a test to the whole gas service and also in each appliance. When the gas leak has been detected no matter the size, either small or big, we can locate then resolve it, it will save you money, plus it will protect your health, and that is the most important of all.
Leaking Tap Repairs Service in Eastern Suburb Sydney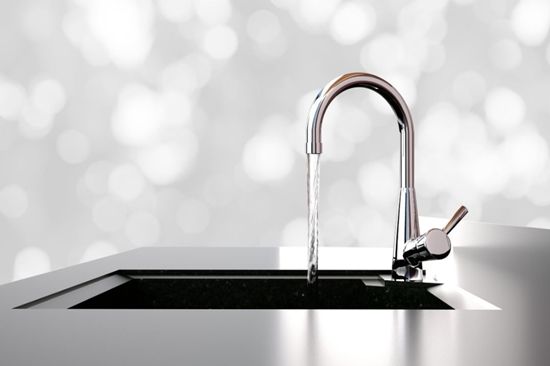 Quintessential Plumbing is the Best Leaking Tap Fixing Experts in Eastern Suburb Sydney and we specialize in kitchen, laundry, maintenance, and bathroom, and we have successfully fixed and change the leaking taps every day.
Are you aware that a simple leaking tap is able of wasting up to 20,000 average liters of water in a year? This can be a thing that you have overlooked earlier. The leaking tap is just one of those irritating plumbing troubles we tend to delay fixing as usual, because, first we try to fix it by ourselves. So, why not leave this behind the professionals and let them resolve this for the first time at the right time.
As experienced and trained professionals we can arrive in your door with every industry insight and gear to have the leaks resolved immediately, there are also some options that can be advised for some upgrades when you wish to improve the homes décor or tapware itself isn't salvageable.
There are the best and the latest brands of laundry, kitchen and bathroom tapware that you can choose from.
Toilet Repairs Service in Eastern Suburb Sydney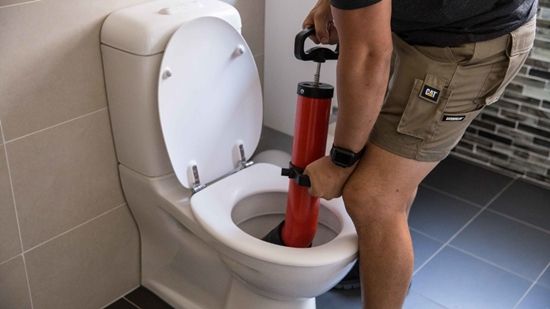 The leaking toilet will waste hundreds of liters of water in a week, even through the tiniest leaks which are constantly running. There is the upfront pricing on the installation of every leading toilet brands which can have the technician on-site to change the leaking or damage toilet in just no time. Most of the clogged toilet bowl replacements are inexpensive, simple, and fast when taken out by the experienced technicians.
When we go out and go to your place, our trucks are fully packed with every leading part which are important to get our job done effectively and efficiently. Through our years in this field, we have never come across of a toilet that we could not handle. Even that tiny leak will lead to the greater costs and problems in the future, so act now and you do not need to worry anymore.
Just like the other parts of the house or apartments, toilets also needed repairs. Leaking toilets are in need of quality repairs and also with the rest of your house premises. In addition to the practicality and functionality, the toilet must also be relaxing. A toilet that isn't properly functioning will be a nightmare which you have to share out, whether it's in your office or home.
The blocked toilet that's malfunctioning can be messy, unhygienic and smelly. The Quintessential Plumbing is ready in taking on the challenge that you cannot otherwise handle. Our certified expert plumbers are ready and are all equipped in dealing with any of your clogged toilet repair bowls 24 hours in a day and can guarantee you with an absolute best result. Quintessential Plumbing plumbers are prepared with the current tools, they are able of fixing anything, whether it is the blockage, the leak or the flush that has been out of order – we have a solution into it.
When the toilet breaks or malfunctions, it may be the most irritating thing to happen. The blocked toilet produces that unpleasant odor, and it cannot be used since it is not properly functioning. When the toilet breaks, it will mean lots of things depending with its breakage location. When the flush is cracked, it will only mean that the toilet can't flush waste and the water inside the bowl. When the sewer has been broken, the toilet will have a very bad smell. It will depend on the site that is broken and the approach will not be the same. And to fix the sewerage and the toilet, you will need one licensed plumber.
When you are living within the Eastern Suburb Sydney, Quintessential Plumbing will help you out. With so many years of experience, this plumbing business will serve you until we reach your satisfaction. We are open 24/7 and our service prices are all affordable and fixed, with no hidden charges that will surprise you. We work time proficiently, yet smooth and delicate with every detail that is taken care of. Quintessential Plumbing knows what is best for you, and so if you are really in need of the sewerage and the toilet service, we are your best choice!
Kitchen Sink Installation Experts in Eastern Suburb Sydney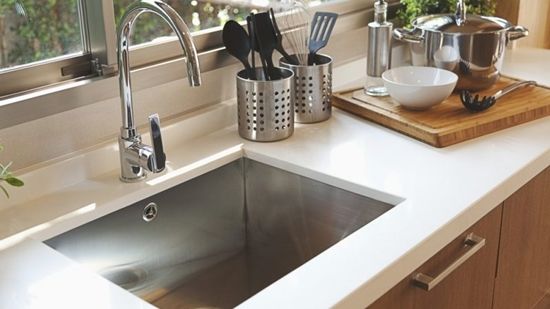 Whether it is installing new cabinets or repairing your leaky faucet, Quintessential Plumbing is equipped to deal with any minor or major project in your house kitchen. In the end, your kitchen is the center of your home. Our experienced and dependable technician services will be able to get the job completed just on time, so your family may return to creating memories.
FAUCET INSTALLATION AND REPAIR – Tired of clearing out your bucket under your sink? Quintessential Plumbing will help in repairing your leaky faucet. When you want some new faucet altogether, we have our experienced technicians that will safely take out your present faucet and then install the latest one and there will be no more drips!
PROFESSIONAL FAUCET INSTALLATION AND REPAIR – Dripping faucets will cause your house to waste 200+ of gallons of water in every month, and this will lead to the unnecessary spikes in the water bill. When you like to incise down on your waste and spend lesser on the water, you must call us in the most possible time. Beyond those wastes, leaking faucets will also be the sign that there had been some other plumbing problems—that will be costly as you go along.
When our home repairmen arrived in your home, out team will take the moment for some inspection of the area and we will fix not only an immediate problem, but it will also take the moment to address any bigger issues. This will keep your house clean and will help you save some money.
Upgrade Your House With A New Faucet
It is amazing how a thing that is as simple as improving the showerheads and the faucets will cause an almost automatic transformation of your bathroom. To compensate of wrestling it all alone, let our group do the heavy lifting on your behalf. Our team had the experience and the skills technicians that can do the task correctly and quickly during the initial visit. Take pleasure of the benefits of an adorable upgraded faucet without any headache of practicing DIY.
SINK INSTALLATION AND REPAIR – Whether you are eyeing with a new farmhouse sink and/or just have to change the one you are presently using, or do you just love that much your old sink but it needs some repair and retouch? Our team can offer installation services and exceptional repair that will totally transform your kitchen and we will make sure that your new sink really fits into your counter top and it is operating free from drips. We can also install or repair some of your minor kitchen issues.
When our team will install your new sink, we are taking care to make sure that it's properly done without any form of leaks that might cause the damage of water as the days run. If the kitchen is already suffering from water damage which resulted in having some forms of mold, mildew and rot, our team will assist you with it.
Bidet Installations Service in Eastern Suburb Sydney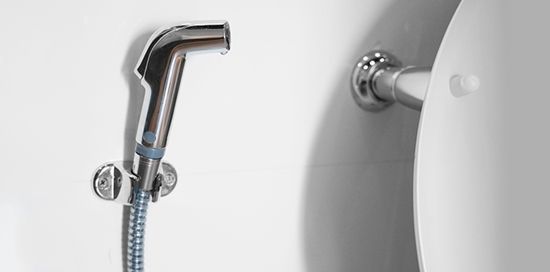 At Quintessential Plumbing we are promising to give our clients with the industry leading service, plus we make sure that:
Our master plumbers are going through rigorous and continuous training to make sure that you always receive our best advices and services.
We treat all our customers together with their properties like they were our personal things that matters.
We arrive on the expected time arrival and we provide convenient and quick services so that you may resolve the problem rapidly and will get back to your normal life.
We deliver rapid bidet installation and repair services and minimize any level of damage required in completing the repair.
We are always cleaning up our mess in our job completion and then leave everything as it is and organize in your office and home like when we arrive.
Other service areas: