Why Choose Quintessential Plumbing?
It's simple:
We Love People & Plumbing
Lifetime Workmanship Warranty
Totally Dependable
Fixed Pricing
24 / 7 Emergency Response
Reputable Plumbers with over 100 reviews online
$100 off

hot water systems

get job discount
Book online to receive
$50 off
get job discount
Blocked drain services
from $88
get job discount
From the installation to the regular maintenance, plumbing is one job where you will need the assistance of the expert plumbers who are expert in this kind of service.
There is group of plumbers that are always ready to give their help to you in choosing the perfect fixtures for your needs in plumbing and then they will professionally install them. The plumber will use time in explaining the problem and in outlining the repair options. The experts will help in evaluating the choices and in making the one that is perfect for you through considering your budget, the available options and what your needs will be.
Quintessential Plumbing – Your Plumber in Western Suburb Sydney
Quintessential Plumbing Service is a locally operated plumbing company giving the selection of plumbing assistance to customers dwelled in Western Suburb Sydney.
Our goal is by becoming the "Go-To Plumber" and we are taking that objective sincerely.  When we have that chance to earn the business, Quintessential Plumbing will earn the trust through making us YOUR DEPENDABLE PLUMBER!  When you know or have the person that gives you the service that you need, chances are, you are going to give them referrals, and that is the Quintessential Plumbing aim, to become the "go-to-plumber" of everyone and in through this, we can take good care of our clients.
The Quintessential Plumbing Service is pleased to endorse remodeling services within the Western Suburb Sydney area and with combined expert support and exceptional customer care for all the times that we are working. Our services are friendly and honest and cover both the commercial and domestic jobs of all sizes. It only means that, whether your need is to repair your leaky taps or a total sewer rebuild, Quintessential Plumbing can handle all of these from start to end and will guarantee with 100% warranty with regards to our workmanship.
A List of Quintessential Plumbing Services in Western Suburb Sydney
24/7 Emergency Plumbing Service in Western Suburb Sydney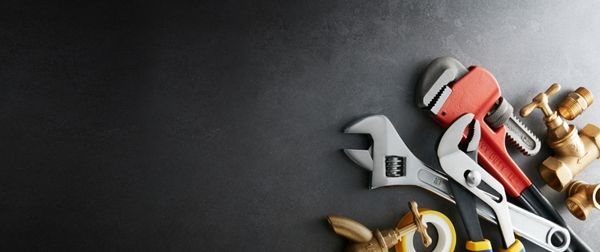 When it is emergency plumbing in Western Suburb Sydney is our concern, an effective and a quick response is very important to have that peace of mind. That is why Quintessential Plumbing gives an emergency hotline for you to tackle the trouble effectively and quickly. Every work is taken out by the qualified trade professionals that had been guaranteed for you.
There are a total variety of emergency services like blocked drains, hot water system and gas plumbing and repairs. Quintessential Plumbing can:
Clear blocked drains
Fix clogged or leaking toilet
Remove the foul odor of those blocked drains
Remove the tree roots from the drains
Repair costly gas and unsafe water leaks
Repair and install the new stormwater and the sewer drainage
Repair and limit the flood damage
Repair and replace downpipes and gutters
Repair or find the leaks
Repair or install gas hot water and the hot water electric systems
Repair or re-grout the broken tiles
Repair or replace and install garden taps
Repair or replace Flexi-hoses in the dishwasher or washing machine
Repair or replace of burst pipes
Repair roofs
Run your new gas lines
Supply laundry and bathroom and the general kitchen plumbing services
 "Your Emergency Plumber in Western Suburb Sydney"
You can always rely on Quintessential Plumbing when you encounter a plumbing emergency service. Our experts will go to your business area or home with their complete and proper gear and expertise as well, so that they can keep you secure and safe when they are giving their quick responses to you.
Home Renovation Plumbing Service in Western Suburb Sydney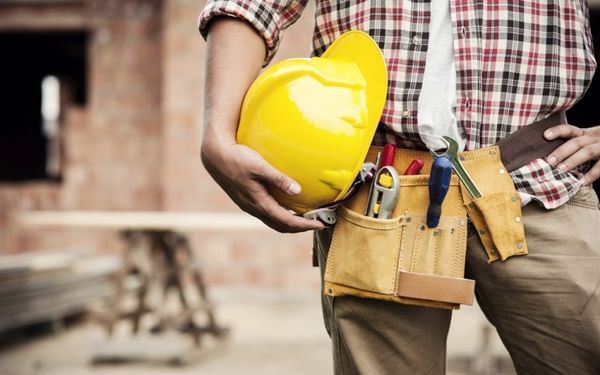 Plumbing is the integral side of any new structure. The 21st century is the time of low-flow water-saving solutions and water-efficient fixtures that are in highest demand. It is very important to take into consideration implementing these current plumbing solutions (with the high-durable PEX pipes) just in order to make sure the home's value has been preserved all through the decades to arrive.
The Impact of digging
Depending on the present infrastructure of your lot, the latest construction will require some excavation in connecting the system of the house with the water supply, septic tank and sewer lines in the city. When building in the subdivision, there is likely to become connections to the local or the city plumbing systems that are ready to go.
But, the further the property is from the primary plumbing connections, then, the more costly it can be run those pipes to the place of the new construction. Furthermore, the kind of land on the property will have that impact on the amount of excavation. Rocky or wooded areas will charge more because of the hard work connected with the clearing of the land just before excavation will start.
Remodel Plumbing:
In the bathroom – whether the family is anticipating in stopping the scrambling which comes with two little bathrooms in the house forever, or if the present restroom needs the simple upgrade, the Quintessential Plumbing team will help you with your every plumbing need. We are giving the following plumbing services for the remodel of plumbing in your bathrooms.
In the kitchen – the kitchen remodels will make that functional and comfortable space in your house, enabling the family chefs to make their meals in one new and fresh space. While some of the small-scale kitchen remodeling will not require the plumbing services, garbage disposal, dishwasher and upgrades surrounding their sinks that usually do. We can assist with the number of remodeling plumbing services for the kitchen upgrade including the:
For additional plumbing and remodeling services – when the home remodel needs plumbing services beyond the bathroom or the kitchen, the Quintessential Plumbing team is here and ready to help. Installing different plumbing fixtures throughout the house will help you in making the most of the space in the years to come. In the added remodeling plumbing, the services offered are:
Commercial Plumbing Service in Western Suburb Sydney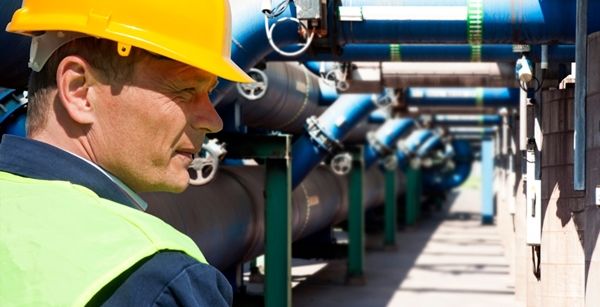 Quintessential Plumbing had the most modern equipment's in solving any plumbing problems you have. Through our 24/7 emergency services, you can rely on us in fixing the problem, being sure you that we are able of helping to keep your business smoothly running in the plumbing emergency. Our team is able of solving the plumbing problems and making the maintenance system which can save you money and time.
Industrial services we can provide:
Certifying Back flow installations and prevention / Thermostatic mixing valve or TMV servicing
Grease traps
Gutter and roof cleaning
High pressure jet explosion
Industrial hot water
Inspection of periodic plumbing faults
Pits cleaning and storm water lines
Regular weekly and annual maintenance checks
Toilet repairs with upgrades (plumbing for the visitor and employees toilets)
Water treatment and Pumps
The back-flow prevention will help in protecting your employees, families, and your properties of contaminated water. It is a compliance matter that will help in protecting against the danger of disease in the infected fresh water.
Quintessential Plumbing back flow services are:
Annual back-flow prevention tests. With protecting maintenance service compliant and approved through the Western Suburb Sydney Water.
Installations
Repairs
Bathroom Renovations Service in Western Suburb Sydney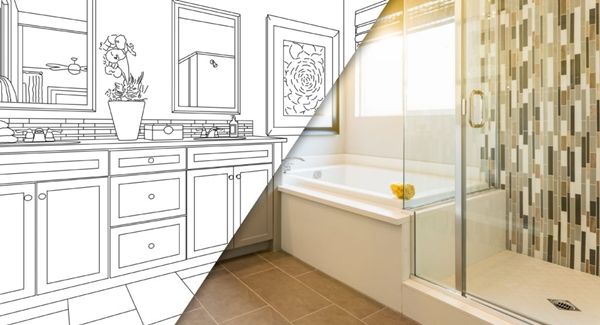 The renovation of a kitchen or a bathroom is one of the best investments in the property, increasing the value while also giving that added comfort for your family and you as well. The secret here is through locating the ideal technique for your usage and home, so Quintessential Plumbing takes their time in helping to help you plan and cost the project so you can enjoy the benefits for years to come.
Our plumbers will provide you with the detailed written quotes which will improve the efficiency and the flow of one of the most used rooms in your home.
This will include the changes to:
Bathtubs and Sinks
Faucets and Taps
Pipes and Drains
Plumbing connections
Shower heads and shower units
Toilets and Vanity units
Bathtub Installation
Bathtubs are the best for their practicality with the relaxation they are offering. But, the relaxation prospects of the latest bathtub will be severely hindered through the bad installation practices which will lead to some troubles in the future. When you are in need of bathtub installation work which needs to be completed by the team focused on the quality, call the professional plumbing from Quintessential Plumbing. From the pipes, water heater to the faucets, we can handle everything with regards to your bathtub installation to work!
Quality Plumbing Assistance for the Brand-New Bathtub
The functionality of the bathtub is equal to the total of its components. It means that each aspect of the installation of the bathtub must gain attention to make that reliable system. At Quintessential Plumbing, we care about each aspect of the bathtub and will give that quality plumbing that it needs to function.
Our plumbers will install everything like:
Bathtubs and Drains
Fixtures and Faucets
Water heaters
Certain spaces need specific tubs. Our team is prepared to examine the bathroom and will assist you in finding the tub which is the ideal material, shape, and size for your needs. Our aim is to make our customers love and appreciate what we are doing in their home, so we are always approaching the installation process in one collaborative approach. We are the experts and you are our boss!
Blocked Drains Services in Western Suburb Sydney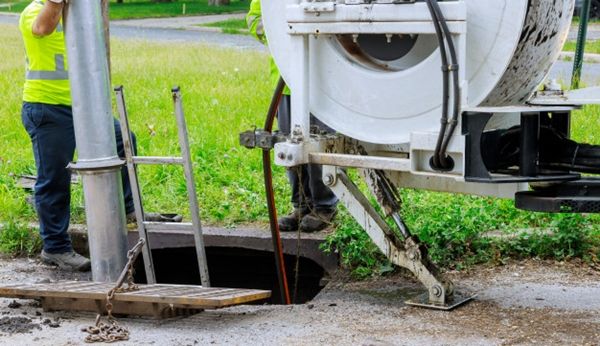 The blocked drains can be expensive when this is not quickly and efficiently fixed. Instead of it getting better, they normally get worse as time passed by. Plus, you do not want to arrange foul odors and backed up water in your bathtub and sinks.
Quintessential Plumbing will perform the detailed assessment in identifying the source of your problem before finally using the current technology to take out any blockages. We are giving our effective blocked drain cleaning assistance in Western Suburb Sydney Wide. It is important to deal with any blockage as early as possible and it is never fitted to have an infertile drain.
Blocked Drain Causes
The blocked drain is happening for a diversity of reasons, but they are always a nuisance that could even result to the damage of pipes.
There are some blocked drains that are 100% preventable. One example is the cleaning of food down a drain VS plainly throwing it. The pipes are not meant to deal much more than the water and some other liquids. Hair, grease, toiletries and some other foods are not really meant to go underneath the drain and they will just cause the clogging. Of course, accidents are happening, like the child who is trying to see whatever it is that flushing down the toilet. One more reason is the natural cause. The roots of the plants will grow towards the pipes in their search of moisture. The leaves are also able of clogging the pipes around the house, which will result in a blockage.
Here are the most common reasons why there are blocked drains:
Broken or cracked pipes
Dirt and soap
Fats and foods
Hair and sanitary items
Leaves and tree root invasion
Objects like toys
Pipes incorrectly installed
Unclogging the drain by yourself
There are times that you are able of fixing the blocked drain by yourself. One example is, when you are able to find out the object which was dropped down your drain, then, the blockage is gone. You may also use drain cleaners in breaking up the clogs. But, by using the drain cleaner normally would harm the because of the corrosive quality of cleaner.
Why do you need an expert plumber?
In lots of cases, it is always best to phone the experts at Quintessential Plumbing for your blocked drains in Western Suburb Sydney areas. Whenever the drain cleaner is not a match for the blockage or the foreign object had wedged itself unlikely, it is time to phone in the experts. Attempting to track down its root cause and taking apart the pipes would result in damaged pipes, leaks, and a lot more. The plumbers are aware how to locate and fix the blocked drains efficiently and quickly and they have all the tools to look for the cause, like the closed circuit cameras. The key in avoiding the costly repairs is through prevention, particularly when it is commercial plumbing. We will set up the affordable maintenance program in making sure that the drains remain unblocked.
How to Clear Blocked Drains in Western Suburb Sydney?
Our plumbers are carrying all the equipment's in unblocking the drains in Western Suburb Sydney effectively, and to check in making sure that the blockage will not come back.
CCTV Drain Cameras – The innovative CCTV system reduced the necessary excavation while verifying the exact causes of a drain blocked. The exclusive designed cameras permit us in inspecting the pipes easily, decreasing the cost of effort and time needed to locate and to eliminate the problem.
Water Jet Blasting – It is an innovative technology that has the capability to unclog the toughest drain blockages. The jet blasting unclogs those hard to clear drainage through the use of high pressure water systems in flushing the debris coming from the pipes, decreasing the danger of blockages and eliminating the possible problem in the future.
Pipe Locating – By using the radio transmitter in locating the pipes on the property will minimize excavation and will also avoid the need of excessive digging.
Quintessential Plumbing offers affordable, effective and timely blocked drains Western Suburb Sydney cleaning services. Our drain cleaning procedure is safe and clean for:
Back yard drains
Sewage pits
Shower drains
Sinks and Toilets
Stormwater pits
Why Choose Quintessential Plumbing For Blocked Drains?
Each of the plumbers in our Western Suburb Sydney had their latest equipment for clearing the drains efficiently. They have the most fixed and affordable pricing and without hidden costs to have the job right from the first time with every type of CCTV and drain cleaning investigations. When you are in need of repairs, Quintessential Plumbing is sure to give their best advises and alternatives on the repair procedures. We will show you what is causing the blockage with our great solutions in preventing the ongoing issues with the elimination of the long term effects.
Hot Water Services Service in Western Suburb Sydney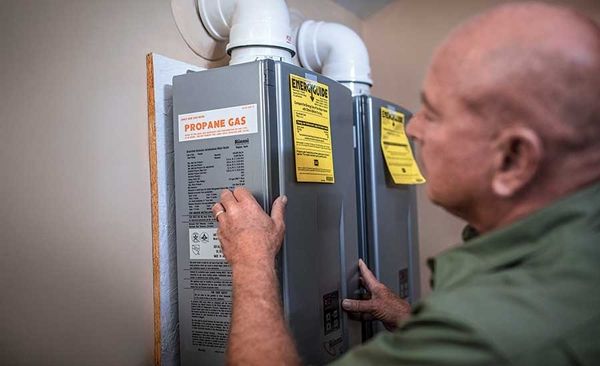 Are you having problems with your hot water? Do you think that your hot water method is on a blink? If you believe that something is not right, don't turn to having a blind eye, because this will make a bit trouble into something of a cold shower and one sturdy bill.
The leaking tank will transmit water and power bills through its peak. With the energy costs rising, locating for the perfect replacement and affordable hot water systems within Western Suburb Sydney is an affordable means of decreasing the usage and it is more important thing than ever.
With the hot water service computing the considerable percentage of the consumption, locating for the energy efficient system will save you hundreds of dollars and we are offering the full range installation with the cheapest hot water systems within Western Suburb Sydney areas.
Electric Hot Water Methods
You will never run out your hot water again by using the new electric setting up of cheaper hot water systems along Sydney from Quintessential Plumbing. We are installing trusted brands of hot water for commercial and domestic applications and with attached of warranty for you.
Gas Hot Water System
Gas is giving an effective, clean and an affordable option to electric hot water system in Western Suburb Sydney. Correctly installed, the gas system will operate at about 95% efficiency, minimizing both environmental footprint and the costs. The continuous flow of a gas hot water system, otherwise called as automatic hot water units, so heat the water when you need it – which make it particularly convenient and efficient.
Heat Pump System
It uses the similar innovative method like the refrigerators, transporting heat from the nearby atmosphere into the tank. Through the proper heat pump hot water installation, the system will last until 3 decades. With the famous brands available, Quintessential Plumbing will tell you if it is the proper approach for you, and so just give the local Western Suburb Sydney plumbers a ring!
Solar Hot Water System
Solar systems are increasing in fame because of the increasing energy costs and also concerns with regards to the environment. Through the affordable hot water systems with an accounting of about 30% of the power bill, looking for an effective method will save you thousands in due time.
Thermostatic Mixing Valves
The TMV is a kind of valve that is great to use for households with kids. It blends cold and hot water to make sure of the bath outlet and the safe shower temperatures. This method will prevent roasting persons in childcare, aged care, or in commercial workplaces.
The periodic testing is being suggested to make sure that the system is being safe, and that our Western Suburb Sydney plumbers are certain to give you with the most efficient maintenance and repair services.
Gas Fitting & Repairs Service in Western Suburb Sydney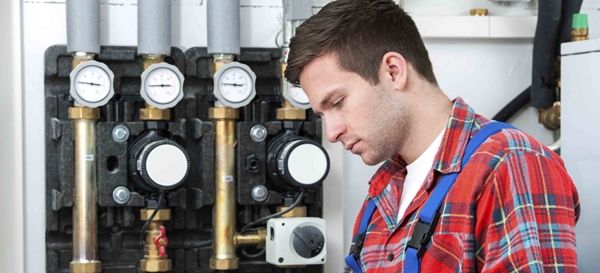 Our Gas Plumbers along Western Suburb Sydney are all qualified experts in every aspect of the gas fittings. We are offering a friendly, safe service with the rock solid warranties.
Our Gas Fitting includes:
1. Appliance installation with repair by the professional gas plumbers
Broken or faulty gas appliances aren't only frustrating, because, this may be downright risky. We have our fully qualified plumbers for gas who are experienced and extensively trained in rapidly locating what is wrong and letting it work again.
2. Emergency gas leak locations and repairs
If you are worried that you have the gas leak, Quintessential Plumbing has the professional gas plumber who will find which crack r nook it is coming from! And when this is one serious gas emergency, then, you may depend on our qualified Western Suburb Sydney emergency plumbers who will arrive at your place pronto to halt that risky situation.
3. Gas meter repair, installation and maintenance
Gas meters are one of the most important features in your place that is why they have to be periodically repaired, maintained, and put the new ones. Quintessential Plumbing is doing their full job from beginning to end with the affordable price-tags.
4. Hot water heater repairs and installations
Hot water is one expensive thing, and so finding a cost-effective means to heat the water and to take the present service and repair is important. Quintessential Plumbing is prepared to assist you with the installation of your gas hot water systems.
5. Pipe fitting, installation, with repair from the gas plumbers
When you need your gas pipe fitting completed, you absolutely need it to be done reliably – and Quintessential Plumbing had specialists that will give you those repairs and installations running when you need it.
GAS SAFETY MEASURES
When you detect that there is a gas leak, you have to act immediately.
It is suggested that you contact the qualified gas technicians; however, there are some actions that you have to take while you are waiting for the gas plumbers to arrive.
If possible, turn off the gas supply in your meter
Turn off all the pilot lights and appliances
Open your doors and all the windows as possible to double the ventilation
Quintessential Plumbing is your expert gas plumber and we are just a ring away, so when you are experiencing some problems, call us right away for that efficient, friendly and fast service.
Leaking Tap Repairs Service in Western Suburb Sydney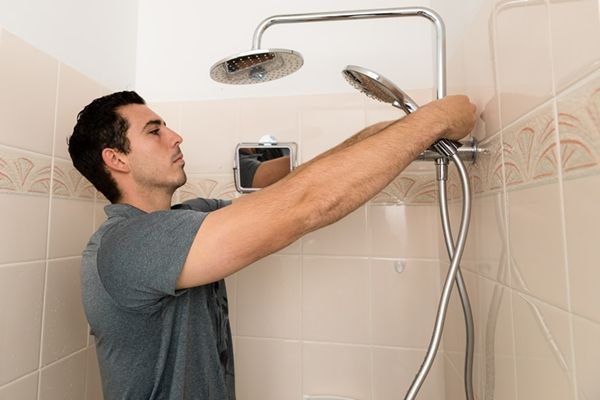 Usually, the leaks can be a total emergency, which means that it is a huge mess, a high threat of damage, and a big hazard to your family, staff, valuable assets, and even to the community. Even the smallest leaks can cause the untold damages, rack up higher bills, and make that unsafe environment for everyone around you.
This kind of effective, modern and simple water leak detection service will be delivered to you with a smile from your friendly guys at Quintessential Plumbing. We have the experienced and the skilled plumbers. Our specialists will immediately come to rescue by fixing your roof leaks, shower leaks, wall leaks, water pipe leaks, underground leaks, and a lot more!
The advanced techniques and leak detection technology will save the Western Suburb Sydney locals from millions in their bills, assets and repairs, and not to mention the billions of liters of that precious water that is going wasted.
Leaking Taps
The leaking taps can be an inconvenience; however, in the long run the water waste can be costly too. You can call your Quintessential Plumbing for any replacement or repair of your leaking taps. It may be a simple procedure in the replacement or repair to get in that good functioning order for you.
Leaking Showers
Leaking shower may cause damage to your carpet, cupboards, floor and will also create health issues inside your house with that unseen water damage which will cause in the increase of moisture and the mild that are all hidden in cupboards and in the walls too.
Leaking Toilets
The leaking toilets will cause damage to your home and will cause health problems when this is not repaired.
Call us when you have:
Burst or wore out pipes
Cracks in tiles
Pipes incorrectly installed
Pipe leaking behind your wall
Waterproofing that is not completed correctly
Toilet Repairs Service in Western Suburb Sydney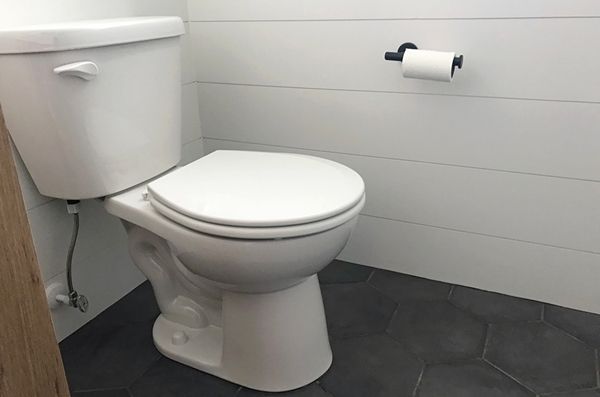 The cause for the need to have a properly set-up toilet is really obvious. Besides the need to be reliable, the toilets are holding significant amounts of waste and water. Besides giving professional toilet installation, Quintessential Plumbers are all ready to assist you in selecting the perfect toilet for you. No matter what is your need, starting from the handicap toilets, to the soft close seats, we will help in finding one which will fit your house and which one is within the budget. We are never interested in getting you more or selling than what you really need. We are focused on what can make you happy being our new and loyal customers!
You can trust our work to be done by the local Quintessential Plumbers because we are backing all our jobs with the industry-leading guarantees. When there is something that went wrong while we are doing our job, we will make it right for you. We are also taking our customer service seriously. We respect the time and never wanted to waste it by using all your day, when we can finish the job immediately. So, when our team makes an appointment, we honor it.
Clogged Toilet Repair
Lots of individuals and homeowners are experiencing a clogged toilet drained even at least once. A clogged toilet will be inconvenient, annoying and messy to deal with. If the toilet is totally clogged, it won't drain or flush. Additionally, toilets that require the frequent plunging or possessed the weaker flushing power can also have that minor clogs too. Some of the likely causes of a clogged toilet comprise the construction of toilet papers, the flushing of irregular items like cat litter, toys and cotton balls. Toilets will also become clogged due to some other minerals and calcite that build up in due time. When the toilet is completely or partially clogged, our plumbers can give you the toilet repair services for the clearing of that stubborn clog that you're unable to resolve personally.
Running Toilet Repair
The toilets that run or leak usually will waste important amounts of water that will add up to the substantial cost. When you hear the water running in the toilet for an extended period after the flush or you hear the water running at accidental times, the toilet likely had some types of leak which is need to be repair. With the toilet repair services, our team can identify the troubles that are making your problems. Our group can perform the much needed part replacements and repairs in order to solve any running or leaking toilet problems. For lots of repairs, our team plumbers can have the needed parts on their hand in order that they can perform the toilet repair service correctly and quickly.
Kitchen Sink Installation Experts in Western Suburb Sydney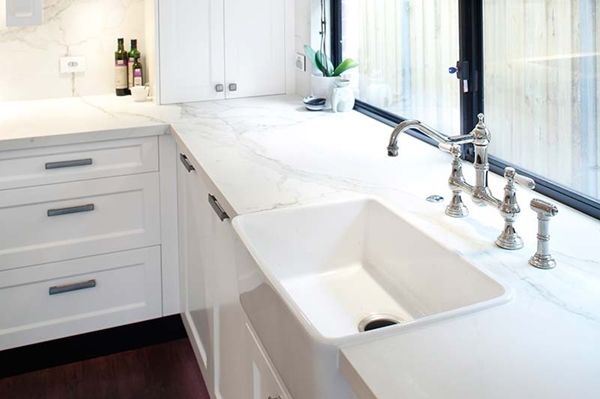 The malfunctioning garbage disposal, accumulated food, grease buildup, and many more will all contribute to the clogged kitchen sink. A sink is considered as the focal point of any kitchen and when there is a clogged kitchen sink, it will obviously cause you problems. There are some ways that the homeowners will unclog the kitchen sink, through snaking the drain, using the sink plunger, or using a particular solution like baking soda and vinegar.
Quintessential Plumbing is also known to perform the wide varieties of sink repair repairs like kitchen sink leak repairs, faucet installation and leak repair, garbage disposal maintenance, installation and repair. Give us a call and you can ask about the many sink repair services our local professional may assist with.
Sink Installation and Repair Service
Quintessential Plumbers are experts in the sink repair and had always been ready to fix the clogged sink or to perform the sink installation in meeting your needs.
Sinks are the core feature of bathrooms and kitchens which are susceptible to have a clogged drain. Having a leaking or a clogged sink will get in the mode of your household habit and will cause that major inconvenience when the plumbing fixture isn't properly operating. Sometimes you have to change the whole sink and the team technicians are all ready to help you with your sink installation to add on to the sink repair services.
Quintessential Plumbing sink installation and repair services include the subsequent commercial and residential services to handle the sink problems. When you have clogged the drain or a clogged kitchen sink, Quintessential Plumbers can help.
Bidet Installations Service in Western Suburb Sydney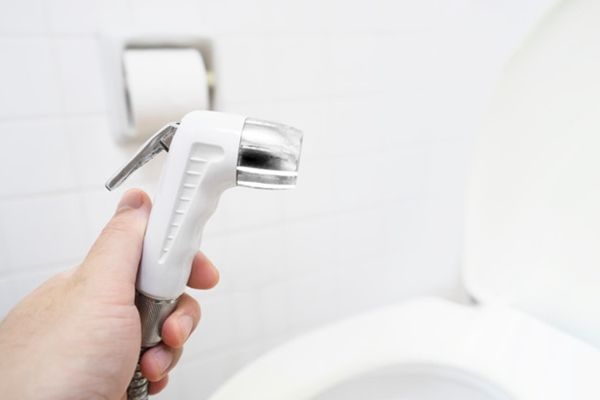 Bidets can appear a bit strange to those that are not familiar with using them. This is a fixture which you can find inside the bathroom, normally beside the toilet. It enables someone to clean after using your bathroom with the team-up with soap and water. As an option to using toilet paper, this is more hygienic and gives that more comprehensive clean.
In most parts of the globe, notably the Far East and mainland Europe, bidets are extremely common. Bidets most common style is pictured by lots of people as the one created from porcelain, however, there is really that wide variety of designs and models that you can avail and ready to set-up in any kind of home. There are houses that already have their bathroom bidet, but for those that still do not have a bidet, we are happy to tell you that we are always available with any time convenient to you, so we can assist you with the maintenance and care of bidet.
When this stops working or it develops a leak, just call Quintessential Plumbing and we will immediately send out one of our professional plumbers to inspect your bidet. No matter what is the problem, we will have an answer to it and we will return your bidet in its perfect functioning order.
Beyond bidet repair and installation
At Quintessential Plumbing, we treat every project with similar levels of respect and care by investing our reputation and experience in each work we do. We want our new and loyal customers to trust us that all the plumbing work that we will do in their houses is totally in its high standard, that is why, below are the following which we guarantee in our projects:
Competitive prices
Excellent timekeeping
Expertise
Reliability
High-quality workmanship
No matter what timetable you have, we will always find our way to complete our job in a way and at the time that will fit your schedule. When you want to talk about the details of the bidet project, we have our friendly customer service staff who is always available to give the details that you want to know about our service. Just feel free to ring us any time you want.
Reference: