Why Choose Quintessential Plumbing?
It's simple:
We Love People & Plumbing
Lifetime Workmanship Warranty
Totally Dependable
Fixed Pricing
24 / 7 Emergency Response
Reputable Plumbers with over 100 reviews online
$100 off

hot water systems

get job discount
Book online to receive
$50 off
get job discount
Blocked drain services
from $88
get job discount
Nobody likes puddles of water and leaking pipes in their houses. That is where the plumbers become your always go-to people. Starting from working in the residential as well as commercial areas, plumbers are making sure that the drainage system that was installed is properly working. Can you imagine, even for a moment of not having any clean water to drink and bath? Plumbers specialized in the repair and maintenance work of the household water systems and you do not have to worry.
Quintessential Plumbing – Your Plumber in Inner West Sydney
With so many years of experience in the plumbing industry, Quintessential Plumbing had proven themselves to be the most reputable Plumbers in Inner West Sydney. The moment that you called, one of our expert plumbers will be coming in your place to assist you. Our experienced and qualified plumbers are on standby at all times. Quintessential Plumbing is an affordable plumbing service that prides itself on their work quality and personal service as well. From the time you initially contact us, you're already in great hands. You can find the group of the Quintessential Plumbing as the very best in this type of business. We are not promising, it is that simple! But if your plumbing has been driving you around your turn, take the plunge then call us now to see how our team can help you with all those plumbing needs. We are giving plumbing services in the subsequent suburbs of the Inner West Sydney.
Get your trusted quote at Quintessential Plumbing
Being your local plumbing service in Inner West Sydney, we know the irritation of misleading and deceptive quotes. You probably have been presented with very affordable and really "great" quotation, just to be reached by exorbitant additional expenses during the service.
It is our company's aim to be sure that you had been well-informed regarding the specifics of a service given. There are clear and transparent quotations from the outset that has been offered without any financial obligations. This will only mean that you, being the customer, will not be obliged to consult the local plumbers in Inner West Sydney. Things really vary with the task. Our team may possibly discover that there will be some additional issues with the house plumbing. We may also find that a problem is not really a serious one as it had been initially thought. Our team is really experienced and is incredibly qualified in making informed decisions while still being sure that there are no surprises or disclosure on your invoice when they are done with their jobs. Our team is not allowed and will not execute any type of work without your knowledge or without consulting you first.
A competitive amount without tricks
Being your trusted and chosen plumbing in Inner West Sydney, it is really understandable that the contractors and the tradesman can be really costly. During the persistent economic conditions, forking out hundreds or thousands of dollars for your handiwork will be a bit hard for your finances or budget. And so, that's why Quintessential Plumbing are determined to provide the competitive and transparent costing that is both a great charge of your money and can be very affordable for each of the consumers, without the unexpected costs.
List of Quintessential Plumbing Services in Inner West Sydney:
24/7 Emergency Plumbing Service in Inner West Sydney

We are your Local Plumber in the Inner West Sydney that has also the Local Knowledge.
Simple fixing of the plumbing problem will not be enough. As the local plumber in the Inner West Sydney, we are also giving sound advice by using the local infrastructure encounters and the plumbing knowledge and the residents of the Inner West Sydney may rest assured that, the moment that Quintessential Plumbing visited them. It is because the opportunity of plumbing issues to arise again once it is resolved by the experts is being almost next to nothing.
All your emergencies will be immediately addressed; starting from the bursting gas pipes, leaking toilets and the blocking of sewers and drainages. Always remember that your emergency is the priority concern of our team.
Plumbing emergencies will just strike any time of any day. Imagine being awakened to the bust hot water methods or losing sleep due to the burst of water pipes. Having that emergency plumber close by will give you that peace of mind. Quintessential Plumbing is available 24/7 and our team experts are always ready when you are in need of a plumber in the most emergency moment. It may be any day and any time of the week that you need our service. No matter how small or big the emergency will be our expert teams are always prepared with their wheels and tools to get going. Our contact number can be seen, contact us now and watch our plumbing expert work with their magic.
Home Renovation Plumbing Service in Inner West Sydney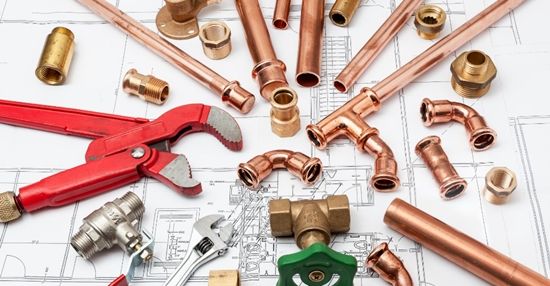 At Quintessential Plumbing, our team is here to give you that "Totally Dependable" plumbing service for all of your home remodeling.
Whether the home improvement plan is something that you had been preparing for a couple of years now or just the spur of a moment decision, Quintessential Plumbing will work for you and will be there for you from the start up to the final touch of your project. The main goal here is to minimize the stress of the customers by giving the plumber who showed up on time, professional, carries out the job with proper skill and care and is well presented.
Home renovations, especially the bathroom and the kitchen renovations may be a bit costly, when they are not planned properly. Quintessential Plumbing will take their time in discussing your plumbing needs and will work with you so you design the plumbing system that can effectively run with the parameters of the architecture of your newly remodeled home. We are also giving the most updated and innovative answers and products for the house that are mutually cost and energy efficient.
Through planning, innovation, and the application of quality methods, we can take pride in giving you the utmost level of the customer service. From the design to the implementation our experienced group will give the expertise needed just to make that the plumbing structure of your currently renovated home has been completed within the critical budget and time schedules.
Some of the house remodeling plumbing services includes the following:
The Eco Friendly Solutions – Rainwater and Solar Recycling
Roofing repairs
Plumbing Designs
Hot Water and Water Tanks Installations
Gas fitting
Drainage and Drain Laying
Domestic Fire Sprinkler System
Boilers, Central and the In-Slab Heating
Air Conditioning, Ventilation systems and Heat Pumps
Commercial Plumbing Service in Inner West Sydney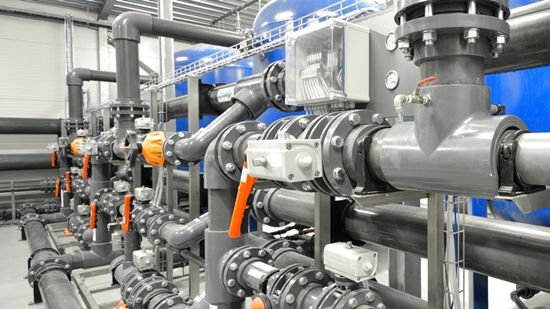 Quintessential Plumbing understands what businesses do needs.
We are offering the highest stage of reliability and responsiveness, including the on-line job reporting and management. We have the highly experienced and expert contractors from across the nation to make sure that your premises will always be compliant and maintained. It will only mean that your company's team can be able to operate in a maximum efficiency and security.
Quintessential Plumbing had the commitment to the highest standards of Health & Safety and considered every accident had been preventable. We are making sure that our contractors are also updated with the present Health & Safety exercises, and we are also doing all our very best to make sure that every site is safe just before proceeding with just any type of work.
Through using our unique Quintessential Plumbing systems, we are making sure that the facility management of your business is headache free. The team had coordinated technicians, managing scheduled services and making sure all administration had been handled promptly and also professionally. Whether it is a new installation, designing the solution, or the programmed facilities maintenance, phone us for your "Totally Dependable" plumbing services. Our task is to give your commercial plumbing plan with the most updated and innovative answers. That is why our group is working closely with our suppliers to make sure that we are giving the updated technologies at the competitive cost.
We are proud to become in this industry of energy efficient plumbing solutions and products. Everyone in our company believes that a little change in the plumbing will fit out not just the amount less to run it, but it will significantly decrease also the carbon footprint. It is best to know that may be able to save some money while you are also helping your surroundings. You can depend on us to provide you some expert plumbing advices and the best solutions to your plumbing problems.
Our commercial plumbing services include:
Sanitary and Drainage and Plumbing Design Water
Preventative and Scheduled Repair or Maintenance
Installations and Project Management
Green Solutions and Water Harvesting
Gas Fitting
Emergency Service, Repairs and Fault Findings
Drain Clearing
Backflow Prevention
Bathroom Renovations Service in Inner West Sydney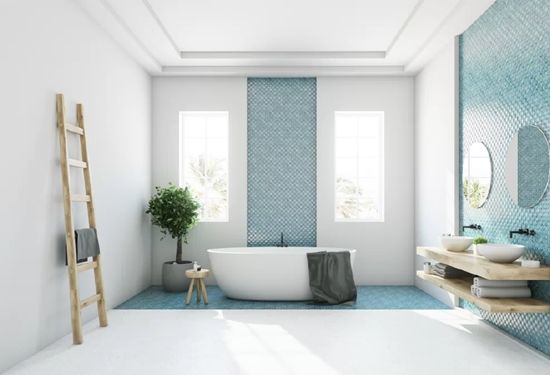 With our years of experience in the plumbing service, we at Quintessential Plumbing are the Inner West Sydney premier bathroom renovating contractor. Our fully customized models, outstanding customer services, incredible craftsmanship and inspirational showroom, are just some of our qualities that make us as the top choice for any of your bathroom remodeling needs. And your way, your style and your ideas are what we turn and make it to reality.
Everyone is starting and ending their every day in their bathroom. This is the place that is more than just your spot for preparing and getting ready; it is also your place where you are allowing yourself to relax and refresh.
We are a fully insured and a licensed plumbing service and all our work is guaranteed that comes with our warranty. Our team had professional designers that are prepared to make any of your ideas to happen. From the small adjustments up to the major bathroom overhaul, and from the transitional designs to the contemporary, we will transform your present bathroom into the space that gathers your needs and your visions.
Blocked Drains Services in Inner West Sydney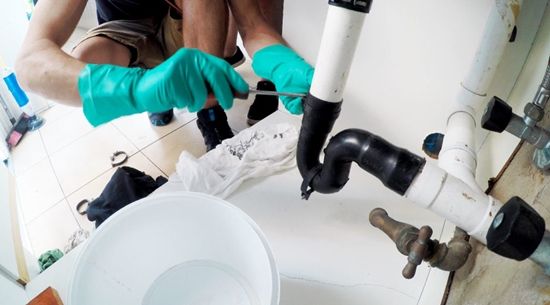 Quintessential Plumbing is expert in dealing with any kind of cracked, overflowing drains and drain blockages coming from the external and the internal main drains and waste pipes. Our modern equipment permits us to conduct the primary non-invasive inspection in identifying the location and the cause of the problem, conserving money, time, and unnecessary digging.
Signs that you are having the problem:
1. Gurgling noises that are coming from baths, showers and sinks.
2. Slow draining from the outdoor traps.
3. Flooding and strong odor that is coming out of the outlets.
4. Slow draining water coming from the sinks.
5. Water pooling with unusual places.
To shun from the minor problem turning into a major trouble, it is recommended that you call Quintessential Plumbing the moment that you have notice those signs, then, there are some possible problems that might either be cracked or blocked drains from greases that are build up, poor or even old age workmanship when the drains were installed and roots of trees.
Quintessential Plumbing can help with these issues:
Unblock shower and the bathroom drain.
Unblocking and clearing of the outside drain
Drain and pipe replacement (external and internal).
CCTV diagnostic so you can observe for yourself exactly if there is something wrong going on.
Clearing of drains and removal of blockages.
Advice on preventing possible problems in the future, like root and tree management and with regular maintenance.
Hot Water Services Service in Inner West Sydney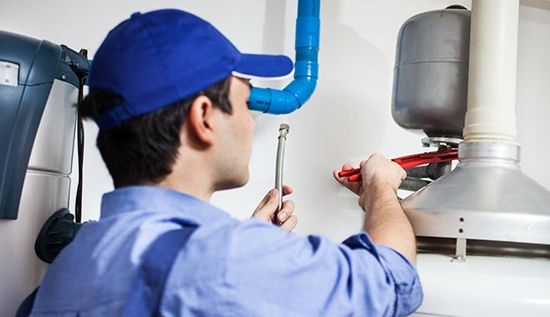 When you have not formerly thought about this, then, your present hot water unit had not been serviced and checked, remember that a simple check will save you money and will extend the working performance and life of the hot water unit that you have.
Quintessential Plumbing can replace or repair the system of your hot water if you are experiencing some Hot water system leakage or hot water issues. Probably, it is just playing up and that you cannot identify what is the real problem.
Hot Water Installation and Repair
When you are in need of faster hot water, you can always rely on Quintessential Plumbing to get you that warmed up quickly! We can dispatch our plumber to any place in Inner West Sydney and have that hot water unit either replaced or repaired immediately and whether it is your gas hot water or any other type of unit.
We are immediate and fast in repairs of hot water of any model or brand.
If your present water heater is giving you a problem like a major leak or simply no hot water at all, our company can dispatch our team of plumber repair right away. We have teams that we can dispatch in many places across Inner West Sydney and we can send our nearest available team directly to your door within 24 hours. We guarantee that only those who are totally highly experienced and qualified plumber will attend to your property, you may be so sure that the job can be completed with a high degree.
Replacement Water Heaters
We have our licensed and experienced plumbers that can discuss with you the different options we have, like all major brands, efficiency and models that will meet your business and home needs. We can also take out your old unit, just tell us and we will do everything for your satisfaction!
We can assist with the choosing of the perfect hot water system
Quintessential Plumbing can help with sizing the water heater into your family, home and business and also to your lifestyle. Our team can also assist in choosing with what the unit can be most the cost effective now and the years to come.
Energy Savings
The present water heater technology is able of saving you money with your running costs. Quintessential Plumbing care about our environment and we are helping you with; solar water heater, heat pump water heater and continuous flow water heater.
Environmentally Friendly
Quintessential Plumbing care for the surroundings, we are moving and we will help to make sure that one of our highly qualified plumbers can give that advises wherein the heater is not just good for our environment, but it also has great energy effectiveness that will save you money!
Regular Maintenance
To keep away from permanent rust and damages to the Hot water Unit and on placing you or the others in danger of your own injury, Quintessential Plumbing is recommending that your business or home hot water heater must undergo the regular scheduled maintenance in a low cost. It will help in achieving optimum performances, giving you with the most from your unit of hot water.
Gas Fitting and Repairs Service in Inner West Sydney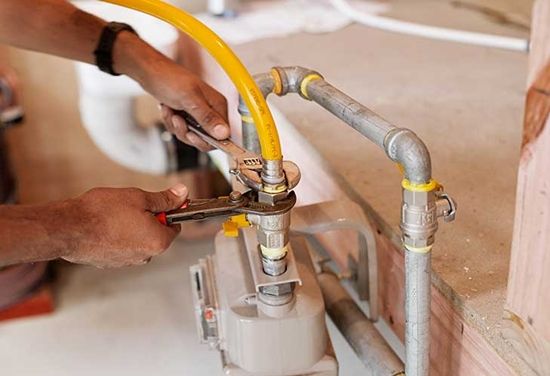 If you are thinking of converting the cooking, hot water, and heating into gas, Quintessential Plumbing is the Inner West Sydney's expert plumbers and gas fitters. We can talk about the huge range of alternatives like environmental factors, cost and connection alternatives to the main gas lines.
Quintessential Plumbing Specialties Include:
Gas Ovens
Most expert and professional chefs are using gas ovens for their cooking – they are cooking faster, cheaper to run that is best to use for the environment. The food is not drying out as much and so they are the best to use slow cooked and roast meals. If you're for some oven upgrade, consider installing the gas oven for not just improving the cooking but for also minimizing the running costs.
Quintessential Plumbing has professionally installed gas ovens from across Inner West Sydney and can also perform maintenance and repair services with your present gas connections.
Gas Leaks
This can be very hazardous and have to deal with immediately. For a faster emergency response call us, and we can have our emergency plumber to be on their way to your place. Our friendly and highly qualified team members will speak to you to help you and keep you calm during emergencies, while our other team plumbers are on their way to your place. We deal great with gas leaks most of the time, and so you are sure that you are in good hands.
When you happen to smell some gas in your home or in your lounge room, kitchen, or in the close proximity area of the gas hot water structure, you have to call us right away. Our Quintessential Plumbing team had that exclusive equipment that can track and locate the gas leaks. The moment it is located, the leak may then be repaired. Quintessential Plumbing is not going to leave your home or business place before all the work is verified two times to give you that peace of mind.
Gas Hot Water
If you are looking for a nonstop flow of your hot water, whether you're looking to change it to gas from electric hot water, or you are looking to replace your present gas hot water system and you are in need of repairs, call Quintessential Plumbing and we will have a talk about your needs.
The gas hot water systems are not only cost effective than the electric system, you do not need to worry also about the on and off peak issues, and that will mean having on demand hot water. You are only using what you really need and it will not run out! If you're living in the house with lots of people or there is a minimal need of hot water inside the house, the gas hot water method is the fantastic means of investment. For those who are Inner West Sydney commercial and residential properties, we have an answer to give continuous hot water in reasonable price.
Gas Heating
When winter is approaching and in cooler months, having the most effective and efficient heating system which will not break your bank is very important. We will install gas heating all throughout your business and home that delivers rapid start up and also warmth spread.
Gas Fitting
Quintessential Plumbing had their licensed, experienced and professional gas fitters and plumbers. We are carrying the most mechanisms in the fully equipped service vehicle to make sure that we can replace or repair what has been required for a place.
Gas Conversions and also Installations
Call us and we will be glad to assist you.
Leaking Tap Repairs Service in Inner West Sydney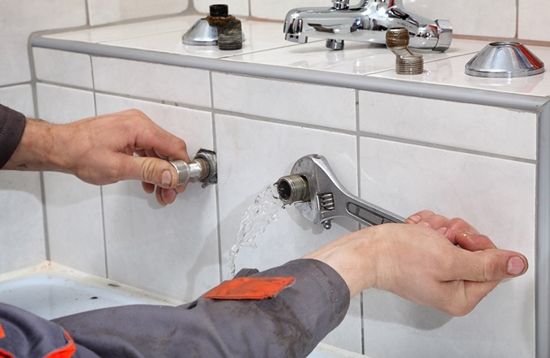 Are you aware that just a leak tap will be able to add more than a hundred dollar in your water bill? This is not only a kind of unnecessary expense, but it is an important water waste too.
Leaking Shower and Tap
Fortunately, this is one easy and fix, but a task that is best be done by professionals. We at Quintessential Plumbing have experience and the right tools to complete the job with the minimum of fuss where we will come in the most convenient time for you. We will work around your preferred hours and we do not mind any morning appointment just before you go out to work. Any time is just fine with us.
While we are there, we can also check your other taps if you want us to do so, just to be sure that everything is perfectly working and in order. Remember that even the smallest leaks will turn into one major trouble if not given proper attention, so before it became a total blown out emergency, be sure that you contact Quintessential Plumbing to have your one day of accommodating and experienced team to come and check your problem.
We can help in fixing your
Wash machine and the laundry tap connections
Outdoor showers
Outdoor garden taps
Leaking shower heads
Kitchen taps
Bathroom taps
Bath taps
From any replacement of your washers of the entire tap, Quintessential Plumbing is the team you need!
Toilet Repairs Service in Inner West Sydney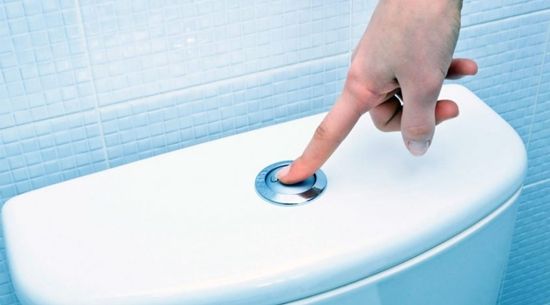 Whether this is a guest toilet, a master bathroom, or a fixed bathroom, Quintessential Plumbing had extensive experience for the upgrade and the installation of all types of bathrooms. The bathroom is a very important room of any home. Making sure that all things are working and will last a lifetime is what we are doing our best! From the dual flush toilets, showerheads and up to the double sink installation of your spouts and taps, Quintessential Plumbing will give you the competitive quality and quote guarantee.
Bathroom Plumbing Renovations in Inner West Sydney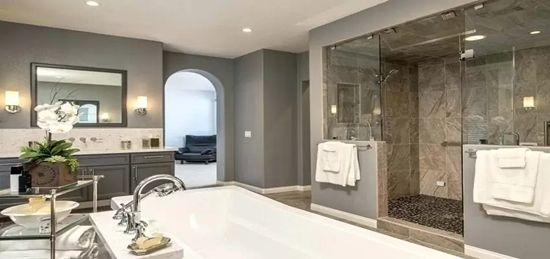 We have helped clients to solve the number of placement and space issues with our innovative suggestions and proposed ideas. We turned up when we are saying that we will complete the job like we were working these things on our own house. Your outlook is our reputation and we are working with the other members of the chosen group with the builders, tiler, painters and the architects,
Areas that Quintessential Plumbing Specialized In Includes The Following:
Washbasins, sinks, vanity and cupboards
Toilets – dual flush, single, and environmentally friendly
Removal of the old plumbing and also the installation of the new pipes and the drainage
Pool bathrooms and the outdoor showers
Installation of baths
Installation and the repair of the gas hot water system
Fixing blocked toilets
Fitting of spouts and taps
Bath taps and shower heads
Every work we are completing is with the Australian standards and every Quintessential Plumbing employees are complying with the high expectations regarding the customer service and the quality of work. Our team is going with the challenge that when the other can't, we are the other ones that say "Let us give this a go!"
Kitchen Sink Installation Experts in Inner West Sydney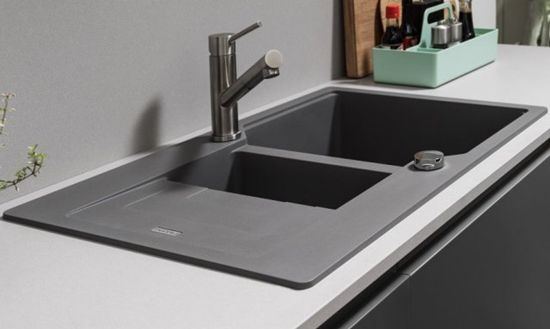 If you are in need of renovating the kitchen and you are looking for the plumbing service who had the experience for the gas appliances and the modern plumbing installation, Call Quintessential Plumbing so we can discuss how we may be able to make your gas installations and your plumbing easy during the renovation.
How this will work?
We are going to come to your area to look at your present gas installed and plumbing services and discuss your plans of this renovation. We are giving you the quote on the taking out of your old plumbing with the installation of your new one. Working with the architects, builders, tilers, and carpenters we'll deliver the modern plumbing and the gas system that will match the modern kitchen with the work guaranteed to become the highest class in Sydney.
Quintessential Plumbing had installed commercial graded kitchens in the private residences and also installed the outdoor kitchens being the part of the landscape makeover. With lots of people looking to create with the most out in the outdoor/indoor living spaces, the team have worked on wonderful projects which required not only the upgraded internal kitchen, but also the installation of the outdoor kitchen with the gas oven, sink, plumbing in the refrigerator to link it to the water and also to connect the gas barbecue to the gas pipeline. There is also an outdoor gas heating that has been added and had installed water features with lots of homes across the Inner West Sydney.
Services that Quintessential Plumbing supplies:
Stovetop and the cooktop installation
Plumbing to outdoor and indoor sinks
Plumbing to the refrigerators
Outdoor kitchens
Kitchen Plumbing
Gas heating
Gas oven installations
Gas barbecue installations
Dishwasher installations
Bidet Installations Service in Inner West Sydney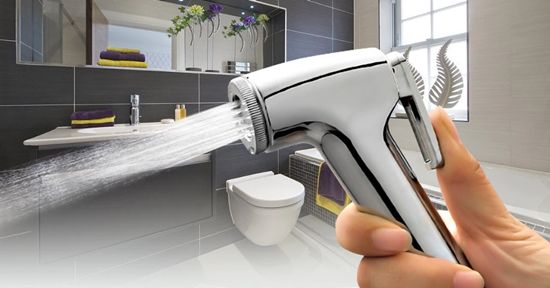 If you are under renovation of your present bathroom or you are building your new bathroom, Quintessential Plumbing is here to assist with all those bathroom plumbing needs that you have. Our team had been servicing the Inner West Sydney for years now, and we are professionals when it comes with all the things of plumbing.
Quintessential Plumbing services in the bathroom plumbing contain the following:
Water Supply
Toilet Waste Installation
Spa Installation
Shower Installation
New Drains
Cold Water and Hot Water Supply
Bidet Repairs and also Installations
Bathtub Installation
Bathroom Plumbing Repairs
Basin or Vanity Installation
Reference: