Why Choose Quintessential Plumbing?
It's simple:
We Love People & Plumbing
Lifetime Workmanship Warranty
Totally Dependable
Fixed Pricing
24 / 7 Emergency Response
Reputable Plumbers with over 100 reviews online
$100 off

hot water systems

get job discount
Book online to receive
$50 off
get job discount
Blocked drain services
from $88
get job discount
There are so many problems that will surely take place when your plumbing system is in trouble. Bacteria are believed to dwell in the premises of your plumbing systems. They can live in the fixtures and the pipes in the building that transmit water to taps right after it is given by the utility. The community water systems had been identified for centuries to allot waterborne illnesses such as cholera and typhoid. But, there since the plumbing pathogens were recognized there are commonly tracked bacteria now that re dangerous for the people having depressed immunity can ingest or inhale and may be infected with. Most of the places where these pathogens will grow to include the faucets, shower heads, pipe walls and water heaters. That is why having the properly maintained plumbing services in your area, in your home or office space is really very important.
Quintessential Plumbing – Your Plumber in Northern Sydney
We have our pride to give our excellent customer services coming from our initial point of business through to invoicing. Your plumbing service, Quintessential Plumbing wanted to be sure that each customer can have the quality trusts and encounter for us to totally complete the job thoroughly. Those feedbacks that are loyal customers are giving us are very much appreciated and these different opinions are very much welcomed so that everyone in our team is aware of what to maintain and to know which one should be improve in our performance. We can give our maintenance men about the replacements or repairs that are need in of improvement in the future if there are anything that are needed to enhance base on your feedbacks.
Get your trusted quote at Quintessential
Being the local plumbing in Northern Sydney, we empathize with the displeasure of being betrayed by deceptive quotations. You have possibly been offered with an affordable quote and the "great" offer, just to hit by exorbitant additional expenses during the service. The aim of the team is to be certain that you are well-informed about those particulars of the services being given. There is a crystal clear and an obvious quotation from the start, without the financial obligations. This will only mean that you, being our new customer will not be forced into talking with the local plumber in Northern Sydney.
However, things will vary. When our team finds out that some issues are not seen in your house plumbing when you personally checked it, our experienced members in the team are all incredibly capable of making informed decisions while also being sure that there can be no surprise invoice when they will be done with their job, because our team cannot perform a job without your permission.
A List of Quintessential Plumbing Services in Northern Sydney
24/7 Emergency Plumbing Service in Northern Sydney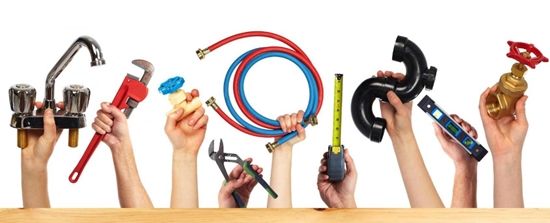 At Quintessential Plumbing we fully realize the hassle and how not having that hot water, suffering from blocked drain or having the burst tank will disrupt your everyday life.
For your easiness, as your Emergency Plumber in Northern Sydney, our group is available 24/7 to give you that emergency plumbing service assistance. Our availability together with the one hour response guarantees with reasonable rates that will help you in getting your household to be back orderly in no time.
Being your Emergency Plumber in Northern Sydney, upon taking the initial complaint, we are going to immediately send our emergency plumbing vehicles to your doorstep. These trucks are fully loaded with our complete range of electric and gas replacement tanks just in order to change the tank when needed. It aids in saving you money and time since the problem has been taken care of right away! In order for us to get to you directly, our professional plumbers are based in the strategic locations from all over the Northern Sydney and that is our promise of great solutions.
Home Renovation Plumbing Service in Northern Sydney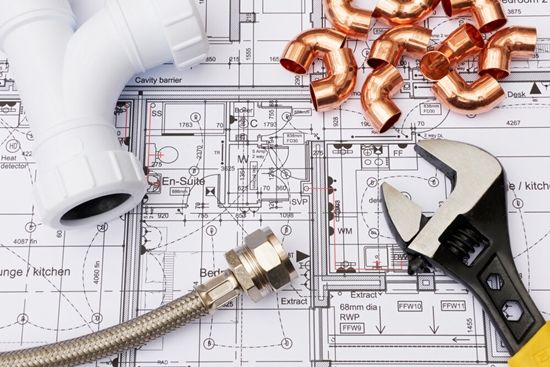 If you are working on your bathroom or kitchen remodeling, Quintessential Plumbing will ensure that your project will proceed smoothly!
Your plumber from us is your amazing resource if you have any leaks or clogs, but are you aware that Quintessential Plumbing is also able of helping you with your plumbing renovations and updates in mind? Whether you are ready to replace your failing or aging fixtures or you are taking into consideration one major bathroom or kitchen renovation, working with your plumbing contractor in Northern Sydney will make sure that your home improvement plan proceeds more smoothly. The plumbing renovation services of Quintessential Plumbing include toilet and shower installation, bathroom fixture replacement, kitchen sink plumbing service, and a lot more.
Hiring the Plumbing Contractor for the Home Renovations
Updating your home and doing a renovation project will increase the value and will allow you to fully use the spaces you are using most to fit the stylistic preferences and the everyday lifestyle. Even when you are someone who is an avid DIYer, working with the plumbing contractor during with your any kind of renovation that involved plumbing work has been invaluable for lots of reasons.
The proper installation has been the key in taking the performance that you want and anticipate from new appliances and appliances. Allowing the experienced plumbing contractor to handle the job offers a greater return on your assets.
While, the poor plumbing practices will not simply decrease the function and the value of your remodeling, they also set a stage for the leaks and with the other serious problems. Making sure of your plumbing that has been installed properly will eradicate this agonize from your mind which will also protect your home with the years to come.
Commercial Plumbing Service in Northern Sydney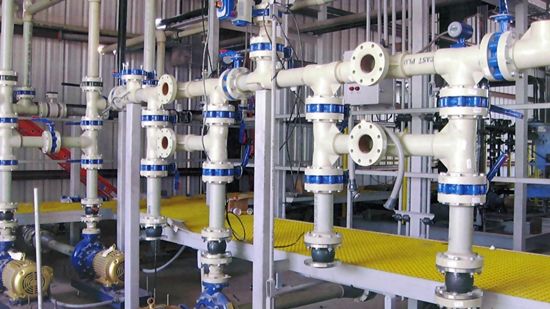 Your business will be our business. Quintessential Plumbing technicians and commercial account representatives will consult you in identifying your company specific needs—from the preventative maintenance of the emergency services. Starting from there, we will design the ongoing plan to make sure that the commercial plumbing, the sewer and the drainage systems are properly operating.
The appropriate plumbing solutions at the right time
Managing the business will mean taking care of so many small details, including being certain that the plumbing in the commercial space or the office has been properly working how it must work. The team experts are all here to assist you with every your plumbing needs you have whether it is a routinely maintenance or something of emergency repairs.
Our commercial plumbing assistance includes the following:
All commercial plumbing replacement and repair
Backflow inspection, replacement and testing services
Drain cleaning services
Water pipe re-piping and repair
Drain cleaning
Drain Maintainer with the drain maintainer systems (installation, custom designs and services)
Gas line re-piping and repair
Grease replacement and trap plumbing
Gas leak and water detection
In-line videos sewer inspection
Sewer replacement, pipe relining, repair, and Trenchless sewer technologies.
Water boiler and heater replacement or repair
Our very own dedicated account manager
For more details with regards to the commercial plumbing assistance we are offering, you can contact us and we are very glad to assist you.
Bathroom Renovations Service in Northern Sydney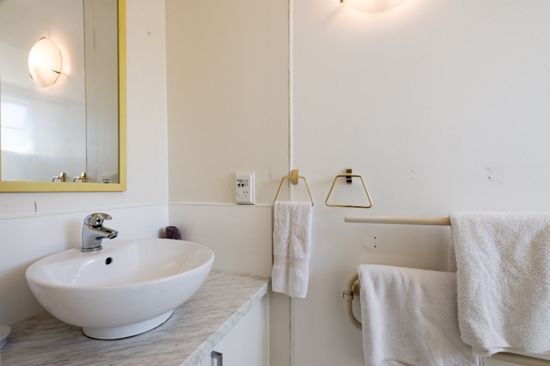 Updating your bathroom plumbing will not just beautify its physical appearance but it has benefits that you never think it will give you.
Plumbing plays an important role in both its function and appearance of your home. Revising your plumbing together with the assistance of the experienced plumbing contractor will be the cost-effective and simplest means of increasing the cost of your house and it will the monthly bills as well.
The upgraded fixtures will totally alter the atmosphere of any room. When you really want to make that change, but you do not have that budget for that full-scale kitchen or bathroom renovation, changing the fixtures is a lower cost means of giving these spaces that instant facelift.
The older plumbing fixture is not only visually outdated, they are also functionally out of date too. The modern plumbing technology with the updated manufacturing requirements had made newer toilets, showerheads and faucets able of giving that optimal performance by using lesser water. Replacing older bathroom or kitchen fixtures will help you save gallons of water every day, which can directly translate into monthly savings of your water bill.
Eventually, appliances and plumbing fixtures develop the normal deterioration. While you may keep repairing the fixtures when they age or break, it is at times much more cost-efficient to invest in the current appliances or fixture, particularly when your fixtures will be a decade year old or even more than that.
Blocked Drains Services in Northern Sydney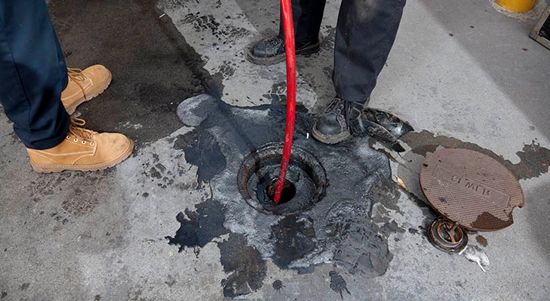 We are a Northern Sydney-based group of plumbing specialists giving that prompts solutions for your blocked drains like drain repairs relining and clearing.
The blocked drains like the choked toilets are the source of ugliness and needed to be fixed right at that moment. Quintessential Plumbing takes the best pride in having returned the harmony and peace in hundreds of houses by clearing the blocked drains in Northern Sydney. We are making quick work with efficiency in all that we do. We laser in over the fault in the sewerage system and every type of blocked drains by using fiber optics. The modern equipment is being used to clear a blockage. Furthermore, through using innovative technology, the Quintessential Plumbing team will completely avoid digging in the garden or cutting by your patio to arrive at the cause of the fault. It will save you with the pain of paying to have your patio repaired or dropping your favorite plants. Besides, we can be able to save the lines that the bigger companies with the older technology are going to charge you for the replacement.
Our assistances for the blocked drains in Northern Sydney that will work to get rid of the sewer problems include the following:
Carry out storm water, sewer pipe renewals and sectional repairs.
Fast-track setting up of the sewer pipes.
Perform the camera audit of the sewer lines in pinpointing faults rapid.
The same day clearing out of the drains.
Whether you have the blocked drain, the damaged drain pipe will require the more permanent answer to the drainage problems and Quintessential Plumbing had the answer to that. Also, when you sign in our Preventative Maintenance plan, we will assist in preventing inconvenienced and untimely blockages! Our trucks had been fully equipped with all the things that will be needed to fix and clear your existing sewer problem. There is also some conditional guarantee depending on the situation and the problem when the blockage takes place in the similar spot.
Hot Water Services Service in Northern Sydney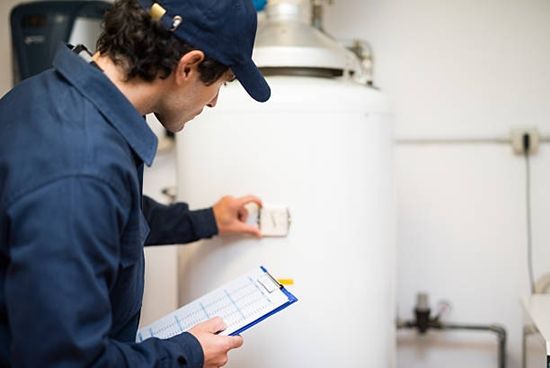 Broken hot water, bursting or leaking tank system? Quintessential Plumbing is your prompt plumbing service provider at regular rates.
The hot water systems located in Northern Sydney have been prone to malfunction when it is properly checked on a normal basis. We know the frustration you are feeling when you happen to turn on your hot water tap, and then you will find out that there is only cold water streaming or you will panic when the water is voluble from the leaking or bursting tank!
Avoid Costly Mistakes
This is one of the biggest reasons why you should allow the expert plumbers to handle your hot water system installations – to save yourself money. When you are doing it yourself, you have to personally figure out the process of turning off the major water valve, purchase the perfect tools, try lifting heavy parts and hoping that you correctly reconnect everything.
When it happens that you did not connect things appropriately, you might face an expensive leak and spend your days in trying to repair your damages. Another thing is that you will not need an entire new system. For example, the low water pressure might say a totally different issue, which means you have to repair it VS buying the new hot water and this alone will save your money. Only those who are professionals can be able to totally diagnose what is wrong with the present system and whether the system needed to be changed. Plus, the plumbers will help you in deciding which system will work with your needs, like as a system for it to better regulate the temperature so it can avoid scalding seniors and children.
Our team of plumbing specialists in Northern Sydney is geared to repair or replace every kind of hot water methods within Northern Sydney.
Below are some of the reasons why you have to select Quintessential Plumbing:
Exceptional Service codes so you do not need to worry year right after the repairs or the installation.
No hassle and no mess for you – We can take out the old hot water systems in your place and dispose them carefully on your behalf.
Operate from multiple places in Northern Sydney and we will get to you even faster.
Provide industry important warranties to assist you peacefully at night when you sleep.
We do not have surprise charges.
Gas Fitting & Repairs Service in Northern Sydney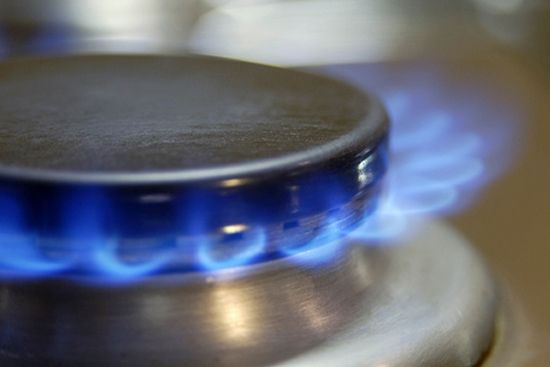 The Quintessential Plumbing offer is the best for home owners and since we are one of those 24-hour plumbing services within Northern Sydney, we have trained specialists with the topmost excellent safety record for the gas fitting and repair service systems in thousands of households. Through our teams that are working, you can be rest assured that the equipment and the procedures are complying with the legislative requirements.
As the best plumbers in Northern Sydney, our solutions are working best for those businesses and homeowners. The Quintessential Plumbing team will also help in detecting gas leaks which, when left unattended, it can be harmful and also costly to fix. During the event that you observe even those faintest hints of gas leaks, you have to call the emergency plumber you know in Northern Sydney right away! By using the exclusive leak detection fluid or the modern bubble leak detectors, the gas-fitters will examine the leaks and will fix the trouble before it may be able to cause some serious damage into your house.
Our inclusive range of Gas System Services includes:
Carrying out gas inspection
Carrying out the insurance repairs.
Installing and repairing of the gas system.
Installation of Gas fittings.
Identifying and fixing of the leaking pipes.
Replacing of rusted pipes.
Being a 24-hour plumbing services located in Northern Sydney our trucks had always been fully packed with all the things that will be needed to fix or install gas fitting systems immediately.
Leaking Tap Repairs Service in Northern Sydney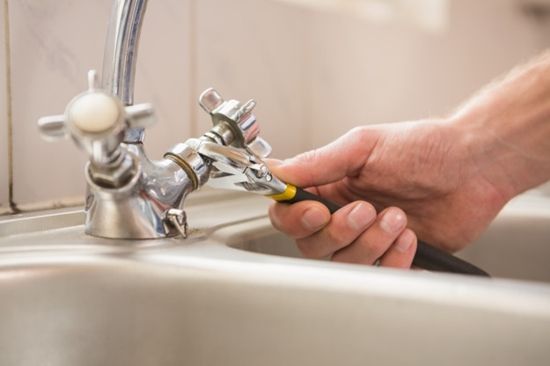 As one of the leading plumbing company located in Northern Sydney, we at Quintessential Plumbing Services offer expert tap installation and repair services for any type of taps all over the house. We will repair or install faucets of any style or brand, including the bathroom and the kitchen; sink faucets, tub and shower faucets and the outdoor faucets. With the faucet repair services, our team can fix dripping or leaking faucets and also faucets that are blocked with hard and lime water buildup. We may also change broken or old or faucets and install the new faucets, and also the sinks for your renovation projects.
Tap Replacement and Repair Services
Taps have many moving and small parts that may break or wear out over time. When the faucet breaks, it can gradually leak or drip, wasting thousands of gallons of water that will cost you hundreds in a month. Sometimes, when the faucets break, the water can start spraying uncontrollably from all around the room or wall. In this instance, it is very important that you call a technician for your faucet repair services at the soonest possible time. In an event that the faucet had been broken and has been spraying the water out, you may turn off your water by using the water shutoff valve temporarily. Then, you should call our experts to come and handle your faucet replace or repair project. If it is necessary, we can give that emergency plumbing service in repairing your faucets and resolving the other plumbing problems. From the leaky faucets that dripped to the faucets that breaks abruptly and sprays water all around your wall or countertop, we will be able to meet any of that faucet repairs that you need.
In addition to broken faucets and repairing leaks, we can install new faucets also for your renovation projects. Our plumbers are installing faucets of the many popular brands with the diversity of styles so we can meet any styles that you like. We can install and replace faucets as a part of the complete renovation project. Moreover, we can change outdated, tarnished or worn faucets throughout your house as an affordable means of attaining the updated look. We may install and replace the faucets from around your house including:
Bathroom Sink Faucets
Kitchen Sink Faucets
Laundry and the Utility Room Faucets
Outdoor Faucets and Hose Bibs
Shower Faucets with the Shower Heads
Tub Faucets
Wet Bar Faucets
By trusting the faucet installation or replacement to our expert plumbers, you may be certain that the faucet has been properly installed the first time. Expert faucet installation can save you from that hassle and chaos of installing the modern faucet by yourself.
Why Choose our Installation and Faucet Repair Services?
Our professional technicians and plumbers have their experiences in offering faucet installation and repair services for customers around the Northern Sydney area. Our services can take the worry and hassle-out of any type of plumbing related installation or repair and with our broad range of expert plumbing services, our team can meet every plumbing need that you have.
Toilet Repairs Service in Northern Sydney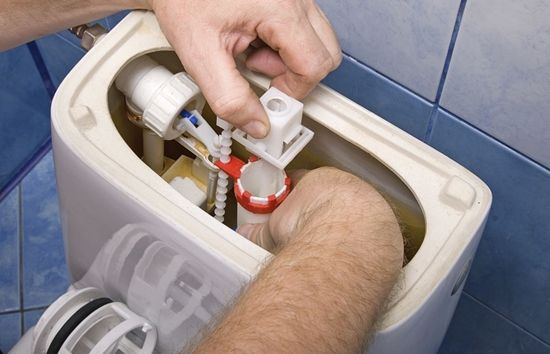 Our toilets are being considered as one of the hardest reliable and working plumbing components inside our house. When something went wrong with or toilet, this is as tiresome as it's surprising. When the toilet needs repair work or it breaks, you need your reliable plumber. Quintessential Plumbing is your trusted plumbing service throughout the nation because we have the highly-trained plumbers united with our dedication to our customer service.
Toilets are the simplest devices, but it will depend on the dealings of many parts to function it properly. If your toilet breaks, it might be a trouble with its plumbing and with the parts which make it work. At times the toilet will work although it has broken components. Although it's very tempting to ignore, the toilet's parts must be changed the moment they begin to break. If this is left ignored, then, they will fail. Although they will not totally break, malfunctioning toilet pieces will waste water and will tend to increase the bills.
Parts that usually replace or repair include:
Fill and Flush Valves
Flappers and Floats
Overflow tubes and Toilet seals
Chains and Handle arms
While troubles like the hissing noise right after the flush are not essentially an emergency, they may be the sign that the toilet has been wasting water and will eventually stop its function. Our plumbers are prepared to come into you and provide that fast, affordable and reliable fix for any toilet issues. When there are any increased in your water bills, we are ready to check your toilet and identify if it's wasting your water.
Kitchen Sink Installation Experts in Northern Sydney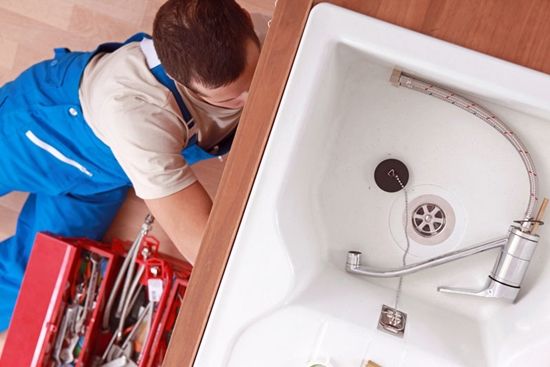 Sinks had been a part of our everyday living. They assist in our cleaning, cooking and collecting our waste. So, during that time that you have to install the current sink or to change the present one, you need to depend on the experts who will make sure that the sink installation or the repair stands during the trials of time. Quintessential Plumbing is ready to assist you whether the sink needs an updated look or it require expert repair for it to properly function.
If you are in need of the new sink to be installed in your house, our plumbers can come there promptly, examine the space, and assist you with your budget and needs. Changing and installation of the sink may be complicated. The local codes should be respected, the specialty tools are in need and electrical information is needed when dealing with your instant water heaters and garbage disposals.
Important factors to take into consideration when choosing the new sink includes:
Fixture and faucet selection.
Proper sealing products and methods.
The depth of the present sink.
The kinds of pipe your latest sink will use.
The presence of the water stains and the state of the adjacent countertop.
Whether the latest sink can cover the present hole.
Repairs to keep the sink in functioning order It is not always needed to totally replace the sink. So, when the sink seemed to have something that is not right, our team of plumbers is prepared to identify the problem and to give that reliable solution. Our team had seen all of these and is prepared to assist you with the sink repair needs!
Bidet Installations Service in Northern Sydney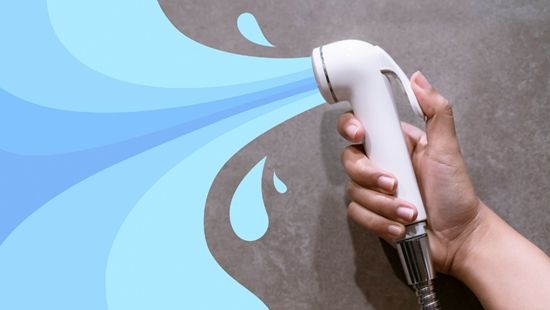 Bidets are everywhere and this is not just for the Europeans anymore. The eco- and the septic-friendly appliance had become increasingly famous among the homeowners throughout Northern Sydney. And when you have ever used this before or just recently, then, you will understand why. Bidets are not only making it simpler in wrapping up the business in comfort; this is also decreasing the use of paper waste and also the possibilities of clogged drains.
5 Reasons to set-up a Bidet
Bidets offer superior cleaning than using toilet paper.
The Less toilet paper will mean fewer clogged drains.
The use of warm water streams has been gentler to use than the toilet paper.
The washing soothes hemorrhoids and some other ailments.
You will use way lesser toilet paper.
Bidet Installation Charge
Bidet installation is the same with the toilet installation. But, since some of the bidets are using hot water, our team of plumbers may be in need of installing the hot-water feed as an addition to the cold-water feed with the drainpipe. And because there are lots of different models, the bidet installation, plumbing charges may vary.
Bidet Toilet Installation Close To You
We have our plumbing professional teams that we can dispatch near your place whenever you need us to install your latest bidet or the bidet-toilet combo. We have our experts that can find the correct spot on the unit for you, install the needed bidet wiring and plumbing, and will take care with any final touches that you will require.
Reference:
Summary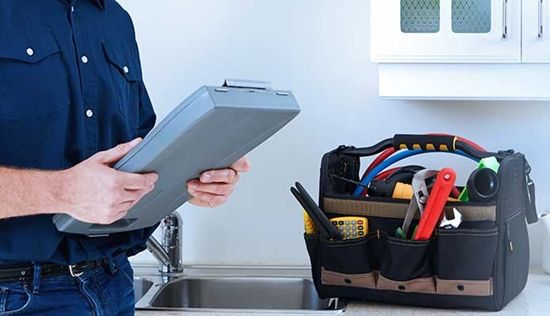 Service Type
Provider Name
Quintessential Plumbing
,
63-69 Bonar Street
,
Arncliffe
,
New South Wales
-
2205
,
Telephone No.0290027385
Area
Description
Here in northern Sydney plumbing, bacteria are believed to dwell in the premises of your plumbing systems. Visit us now for more details.