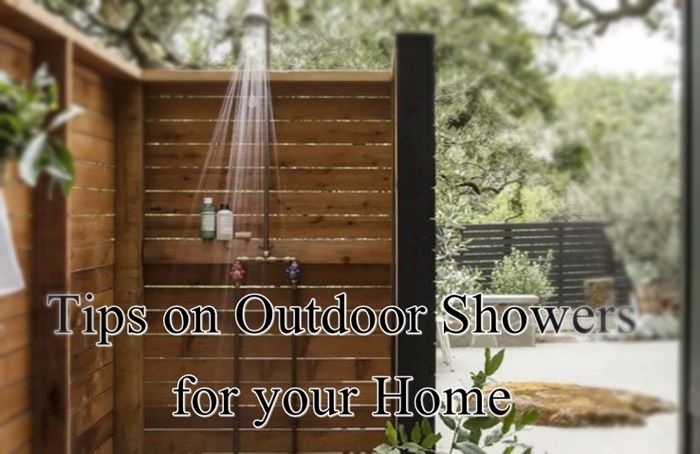 Looking for the Luxe look without the price tag? Made of copper, this outdoor shower is one of our most requested outdoor designs. Easy to clean, water access from the cold outdoor tap required & affordable.
Outdoor showers are becoming more popular in Sydney, with more homeowners adding an extra shower in the backyard near the pool or on the side entrance to wash off after the beach and get all the sand off! Not only do outdoor showers look amazing but they are also a great practical addition into the home.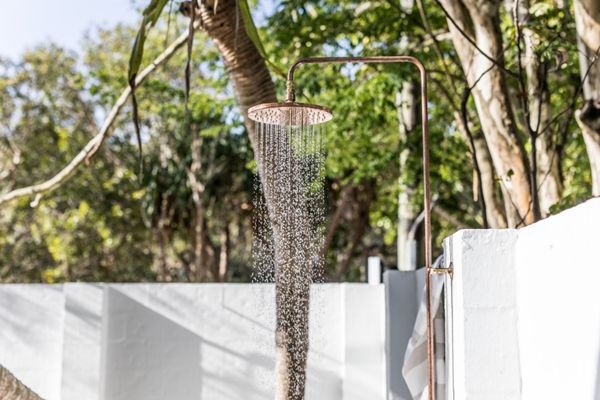 Helpful Tips!
Our lead plumber Kelvin gives us insight into what you should think about before you install an outdoor shower, Kelvin has installed outdoor showers across Sydney for over 10 years.
Materials: When selecting an outdoor shower it is important to select a material that is durable for the outdoor weather, Our most popular choice is copper composite which assures durability, weather-resistant and easy to care for. Other finishes include chrome, brushed nickel and brushed brass. Depending on your allocated budget and landscaping design for the outdoor shower will determine which colour finish which would suit your home best.
Good drainage: This is key, as the last thing you want is for your sensational new shower to become a mud pit. We recommend a position with drainage where the water can run off too or we can position a floor waste. You will not be able to use your outdoor shower if you don't take this into consideration.
Privacy: No one likes showering in front of the neighbours, so selecting a position where it is a little private is our recommendation. Simple tricks include high fences, creating a wall to shower behind, or adding some greenery into your space. Whether you have a pool shower or a fully functioning outdoor bathroom, you'll want privacy from neighbours.
Location: Prime location is essential when installing an outdoor shower. Choose a sunny spot that optimises the westerly afternoon sun.
---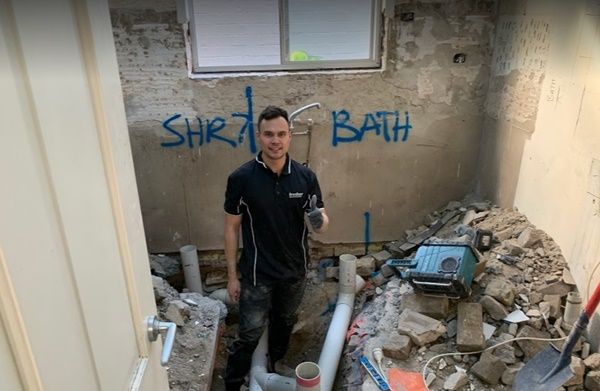 Talk to Kelvin for your Outdoor Shower inquiries.
---
Our Recent Outdoor Shower Installation in Coogee
This week we designed a new outdoor shower for a client in Coogee. Utilizing premium copper fittings and an amazing shower head we created a beautiful outdoor shower that is durable for the outdoor weather. We chose the side of the house as the best location, in the afternoon it receives the afternoon sun and some privacy from the neighbours.
Our client was over the moon with this shower project and we are so glad to get this installed before the Summer season!
---
Related post:
6 Tips to Refresh Your Bathroom During Isolation
---
CREATE YOUR OUTDOOR OASIS
They are a great way to rinse off after a dip in the ocean or pool, and can be a key component in a fully landscaped outdoor bathroom – perfect for the indoor-outdoor look that's so popular right now.
Quintessential Plumbing are experts in delivering Sydney residents outdoor showers that will stand the test of time! So if you are considering an outdoor shower for your home get in touch today.