Why Choose Quintessential Plumbing?
It's simple:
We Love People & Plumbing
Lifetime Workmanship Warranty
Totally Dependable
Fixed Pricing
24 / 7 Emergency Response
Reputable Plumbers with over 100 reviews online
$100 off

hot water systems

get job discount
Book online to receive
$50 off
get job discount
Blocked drain services
from $88
get job discount
Is there no warm/hot water at all? Does your water pipe burst? Is your toilet rejecting to flush? Then, it could be a sign that it is time to phone in a plumber!
The plumbers are installing, repairing and giving service almost with anything related to plumbing equipments: that means gas pipes and water, fixtures, drinking-water systems, central-heating system, and the waste-disposal system or your toilets.
However, there is a real famine of plumbers and that will mean that the best ones are really busy at all times and that the prices will usually be higher than what you would like.
Here is the guide that will give you information about when you will need a plumber, what benefits you will enjoy, where you can find them, and some other essential advices when dealing with the plumbers.
When you might possibly need a plumber?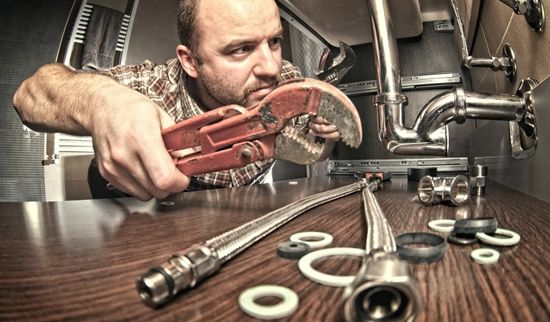 There are two kinds of instances when you will need a plumber: in case of an emergency and for general maintenance
As you will know, the rates of plumbers are higher under urgent circumstances.
The common services that the plumber will offer will include:
Servicing, fixing, or replacing the gas pipes or water;
Servicing, fixing, or replacing the central heating system like radiators and boilers;
Installing, fixing, or replacing the bathroom fittings like sink, and shower;
Installing, fixing, or replacing kitchen fittings like a dishwasher.
Additionally, in these common jobs, most of the plumbers can also tender assistance with the other kinds of work like tiling of the kitchen.
What are the advantages of getting assistance with a licensed plumber for your D.I.Y. jobs?
Performing a very basic task, like reading a meter or changing the tap washer is something that lots of people will be very happy to do for themselves. But, the more complex tasks have been normally way beyond of the level of expertise of lots of homeowners.
Unless you are someone confident, and have that prior plumbing experience, it's probably the best decision to leave almost anything complex or important to the experts: not only you can cause serious and possibly very costly harm to the plumbing system of your house, but – when your work isn't up to scratch – then, you might in fact break the law!
Anyone that modifies the plumbing system, linked with the supply of water will be subject to the similar standards and regulations as the expert plumber. When you failed to comply, and you are caught, you would face monetary fines and prosecution.
Besides this, the plumber will have their years of skills and know-how, plus, they will often be capable of fixing a problem quicker than you can. Moreover, to giving you the peace of mind, remember that a particular job will require the specialist knowledge and tools that you don't have access to.
One fairly and final major advantage of being aided with a plumber as opposite to doing your D.I.Y. job will be: you can have somebody to go back when there is something that went wrong. When you take into consideration the amount of replacing your whole central heating system, this will be your major advantage.
Where will you find one?
As it has been mentioned before, the plumbers now are in shortage and it will be hard to really find the best one. Of course, the plumbers have advertisements, but the trouble with that is that don't have any idea about professional, expensive and reliable is the company they are working with before you finally deal with them.
One great thing you can do is by asking the people you trust, that live in the similar space as you are, who are they use. Your neighbors will always be your best source of information.
When you can look for someone this way, then it is ideal; but, if not, you may resort to online research and make sure that you check that a plumber had the relevant qualifications.
Wolli Creek Plumbing Services
The Quintessential Plumbing services are available at 24/7, and we are home to the Wolli Creek, Sydney area, and so whenever you encounter troubles like these lists below, phones us and we will surely come into your place at the soonest possible time.
Emergency Plumbing
Hot Water System Installation
Hot Water Repair
Leaky tap
Locating smell
Outdoor shower Installations
Pipe Relining
Blocked Drains
Bathroom Renovation
Blocked Toilets
Bidet Installations
Gas Leak
Gas Installations and Repair
Gas hot water system replacements
24 hour plumber
Repairing a burst pipe
Sewer repair
Tap Installations with Repair
Toilet replacement
Water Leak
The Quintessential Plumbing – Wolli Creek Plumbing Specialists
Quintessential plumbers have been professional when they are dealing with any type of a blocked drain. Our plumbing services have been fixing blocked drains for 24/7, and so if you came from Wolli Creek, Sydney, you can trust us that that we can provide you with all the best advice and answers to your questions that will really be cost effective and will provide that permanent solution.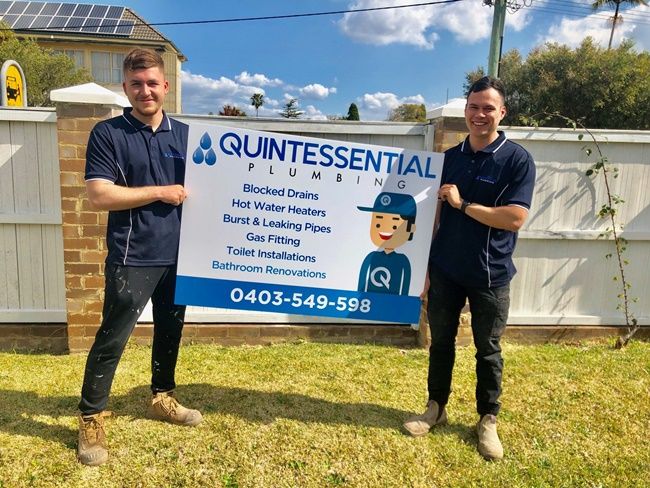 Our hot water specialists are all professionals with the gas or electric warm/hot water methods installations, yearly reviews and also maintenance of our hot water systems with general maintenance repairs. When the hot water system is into trouble and you are staying around the Wolli Creek, Sydney, you call ring us anytime. We are neighbors and so you can rest assured that our technicians will be in your place for the checking of your hot water system or plumbing issue.
Our Quintessential teams are all licensed and insured with gas fitters, and our professionals can give advices about your gas maintenance, installations or repairs. Through the years of practices in using the gas in the house across the Wolli Creek, Sydney, we can be able to give support to you with your plumbing problems. Quintessential plumbing also specializes in the maintenance services, leaky taps, the water filters, your broken toilets, and a lot more. Our plumbers will hand over you your best experience because we will make sure that our plumbing will be up and smoothly running in time.