Why Choose Quintessential Plumbing?
It's simple:
We Love People & Plumbing
Lifetime Workmanship Warranty
Totally Dependable
Fixed Pricing
24 / 7 Emergency Response
Reputable Plumbers with over 100 reviews online
$100 off

hot water systems

get job discount
Book online to receive
$50 off
get job discount
Blocked drain services
from $88
get job discount
The Value of Hiring a Professional for Your Plumbing Need
There are exclusive standards for the expert plumbing services around Drummoyne, Sydney. These values are in place so it will make sure that the plumbing system will work as efficiently and effectively as it had only if and does so safely. If you find your house will be in need of an expert plumbing services around Drummoyne, Sydney area or just in one of the nearby service areas, you need not to look any further, but with our team—and we feel it is just important that we are telling you to believe in one professional plumber only, like us! 
In addition to liability and the safety guarantees that you may only take from the licensed professional plumbing business, hiring professionals for this job will also benefit you with lots of other ways:
Reliable Training
If you choose on hiring just any plumber along the street, you will be left with lesser than the ideal results. The similarity goes for hiring the general handyman. What you'll want instead is the plumber who had that comprehensive training and education which is important to deal with the worse clogs, the busted pipes and the trickiest of leaks, which may quickly devastate the home if it is not quickly addressed.
Reputable Professionals
The plumbing professional must have the great reputation among the existing customers, and also the sponsor of the expert organizations.
The Peace of Mind
The inexperienced plumbers will usually be availed during the normal business hours. However, what does it mean for you as the homeowner, when you'll have the big emergency, such as water gushing by the living space in the middle of an evening or during a weekend? You need one trusted professional plumber that will be available any time, any day, for any situations. After all, there's rarely a plumbing disaster that takes place during the "convenient" time.
The Main Reason of an Issue is Solve
Fixing the plumbing issue through patching up the leak is just simple. But, it's often just a temporary fix into the biggest problem. Our expert plumbers will investigate in locating the exact reason of the problem, and whether it is water pressure drop or just a pinhole leak. The professional plumbers give service to the entire plumbing system, and not just the "issue area," when they're coming to the service call.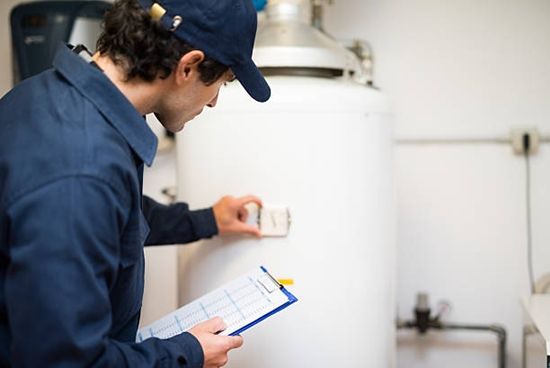 Pros will not waste your time or money
The truth is professional plumbers honor themselves on performing the job right even the first time, with no any unnecessary wasted money and time. Professional plumbing businesses are doing their due diligence to make sure that their staffs are receiving the experience, proper licensing and training required just in order to achieve high-quality work which leaves the plumbing system working effectively and efficiently.
When you have any type of plumbing problem, it is always important to take into consideration that attempting repairs through your own may leave you with increased expenses instead of saving. You will have to phone in the professionals anyway, in resolving any issues you will have unintentionally caused and you will not be capable of locating the source of an issue and will lesser good and more harm to the pipes.
Quintessential Plumbing Contractors in Drummoyne, Sydney
Think about how many times a day you use your plumbing system. Every time you wash dishes, take a shower, do the laundry, fill a pot for boiling, and more. Each time that you are using that plumbing system, you are putting that little amount of the wear and tear over it. If you want your system to last in as long as it can under normal usage, you should locate for the best plumbing contractor that will surely take care of your plumbing services for you. Fortunately, you have already discovered them in us!
---
Knowledge Base
---
Quintessential Plumbing offers the entire range of plumbing service throughout Drummoyne, Sydney. When you are in need of a plumbing system then you can install, maintained, replaced, or repair our professional technicians that will really help you out. You can contact us now to have a schedule of your appointment. Quintessential Plumbing is blended with traditional values and technology as well.
Types of Quintessential Plumbing Services that we provide and there is a huge diversity of plumbing services that we can offer and that include:
24 hour plumber
Bathroom Renovations
Blocked Drains and Blocked Toilets
Emergency Plumbing
Gas Installations with Repairs
Gas warm water system replacement
Gas Leaks and Water Leaks
Hot Water Repairs
Hot Water Systems Installation
Locating smells
Leaky taps
Pipe Relining and Repair a burst pipe
Sewer repairs
Toilet replacements
Tap Installations with Repairs
---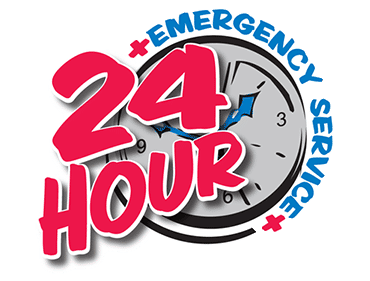 ---
When it is about selecting the plumbing contractor, you will want to be with someone who placed your needs first. That is why we are the best contractor for your entire plumbing needs in Drummoyne, Sydney area. We are putting your needs first. The number one priority of our company is to give you that skilled, fast service, and taking you back to the normal routine as rapid as we can as possible. And no matter what the plumbing needs will be, whether they will involve installation, repair, or replacement, or even maintenance, we will surely meet them. You can contact us now to request the estimations on your plumbing services in Drummoyne, Sydney area with one of the expert technicians we have. We will be certain sure that you are taking that ideal plumbing solution for your needs.