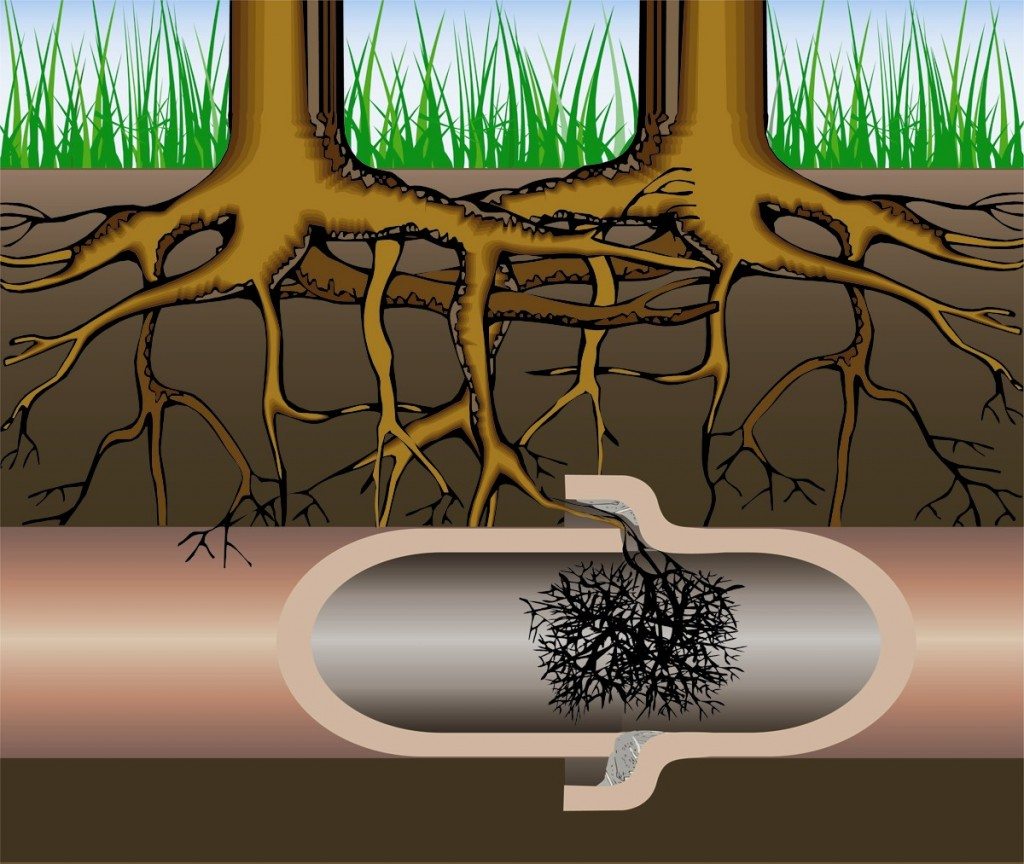 Tree roots are a common issue Sydney homeowners face when it comes to drainage issues. Over time minor fractures develop in the pipes, the tree roots growing in the surrounding soil enter the drain. Tree roots find the conditions inside the drain perfect for growth and thrive in this environment. Soon this starts to clog up and blocks the entire drainage system.
Common Issues Include
Toilets will clog and sewer will expose
Back up the shower and bathrooms
Waterflooding in the bathroom, laundry or kitchens
Slow draining sinks
Gurgling sounds
Odours
Damage to drain pipes
Collapse of drainage pipes
At Quintessential Plumbing we have over 10 years experience in handling tree root removal in the Sydney region. Our team are trained, vans are stocked and we have the right equipment and materials to tackle the most stubborn tree roots from your drain pipes.
Our Process – Tree Roots Removal
Our experienced plumbers will attend your blocked drainage issue very fast and ensure the job runs smoothly for you and your family. Our Sydney based team will arrive on time, provide a fixed fee quote for your issue and repair the issue within an allocated time frame.
Investigation of where the tree roots are located
Special tree root cutters used inside the drains to cut
Remove tree roots using the high pressure jet blasting equipment
Completely clear the blocked drain
Once the drain is cleared and free of tree root we will then use the CCTV camera to identify the damage to the pipes
Once we have a clear view of the issue we can repair the pipework or replace depending on the damage
Our team in Sydney stock the utes with all the necessary plumbing equipment and fittings to help them complete the tree root removal work quickly and efficiently. Our clients are aware of all the work completed and we will provide high grade solutions at cost effective price points. Our team operates 24/7 and you can always count on us for emergency blocked drain repairs in Sydney.