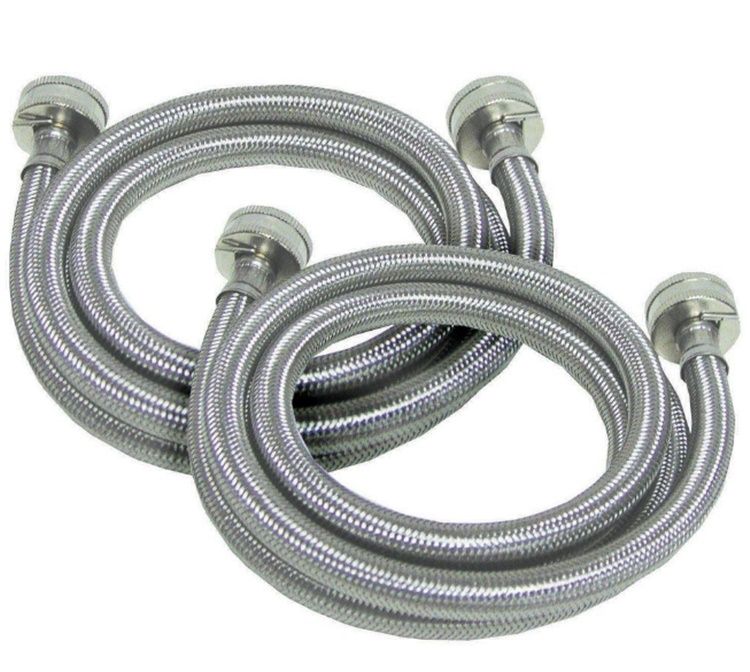 The most common insurance claims in Australian homes come from under your sink, also known as a flexi hose or flexible braided house. They are located underneath bathroom or kitchen sinks or basins in every home throughout Australia. If not installed correctly or maintained these hoses can cause huge impact and damage to your bathroom or kitchen and have been revealed as the leading cause of household water issues and damage.
How do they cause damage ?
Flexi hose can cause serious water damage to kitchens and bathrooms if not found in time. The stainless steel protecting the rubber pipe can be corroded by rust and begin to unravel or come loose at the connection points. If a flexi hose bursts it will result in water damage, ceiling damage,  flooding, damaged walls and potentially a home that is no longer habitable. Other effects of damage from a burst flexi include:
Mould growth 
Structural damage to the surrounding space 
Contents damage
Research conducted by Australia's largest insurer, IAG (Insurance Australia Group) found that flexi hoses resulted in 22% of water damage claims in Australian homes in 2018, in the kitchen or bathroom area.
---
---
How can you prevent flexi hose from bursting ?
Most likely you have flexi hose installed underneath your basin or sink, we recommend you follow the below instructions to minimize water leaks.
Installation By a Licensed Plumber
We recommend you have a flexi hose installed by a licensed and qualified plumber, it may seem like a simple job but you can rest assured that the correct installation will be followed and you will not have any water leak or damages in the future. Our team will ensure the right length of hose is being installed and not too loose or tight.
View our license details here.
Maintenance
Having a qualified plumber conduct regular maintenance on your plumbing will ensure you will not face any unexpected water leaks or damages.
---
Suggested post:
What Cause's Kitchen Sink Blockages?
7 Insider Tips That You Need When You Are Hiring Your Residential Plumber Within A Budget
---
Regular Inspections
Cost effective solution to ensure you won't have any burst flexi pipes. Our licensed plumbers recommend you check underneath your sink or basin every 3 months to ensure you will not be confronted with any damage. Our team can also meet with you every year for a free home plumbing inspection.
Do you remember when your flexi hoses were inspected by a licensed plumber? Now is the time to get in touch with Quintessential Plumbing. We can arrange one of our plumbers to examine and determine if your flexi hose needs replacement.
Don't leave it too late, give our friendly team a call on 0403 549 598 or make an online booking today!