Why Choose Quintessential Plumbing?
It's simple:
We Love People & Plumbing
Lifetime Workmanship Warranty
Totally Dependable
Fixed Pricing
24 / 7 Emergency Response
Reputable Plumbers with over 100 reviews online
$100 off

hot water systems

get job discount
Book online to receive
$50 off
get job discount
Blocked drain services
from $88
get job discount
The Quintessential Plumbing team have completed another outdoor shower installation for a client living by the beach in the suburb of Maroubra.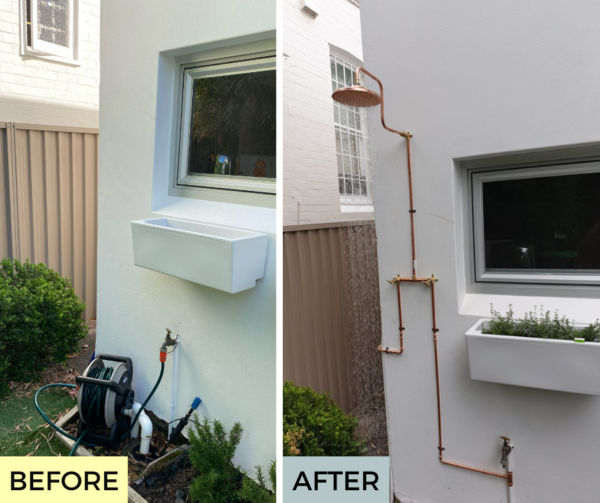 Delivery
Quintessential Plumbing delivered on the outdoor shower installation in Maroubra, we selected the best location for the shower, ensured there was privacy, installed hot and cold water outlets so this can be used all year round and completed the drainage plan.
Functionality & Design- Our clients selected the option for both hot and cold outdoor showers and the copper shower design to compliment their home. A practical solution that will last forever.
Location – An important element when installing an outdoor shower, as you don't want the neighbours peeking over the fence while you're washing off. Our team chose the perfect location for her outdoor shower in Maroubra. Located on the back wall, nearby the cold water outlet and hot water outlet, luckily this client gets the best of both worlds and can enjoy hot and cold showers outdoors all year round.
Drainage- The flooring of the outdoor shower will now be converted from a garden bed to a complete concrete ground with drainage for the water to escape. Ensuring the outdoor shower had enough drainage was vital to the installation, as the shower will produce lots of water and will need to run off. Our team recommended to the client to install a concrete flooring bed so the owners utilize the area and most importantly not run into any drainage issues down the track.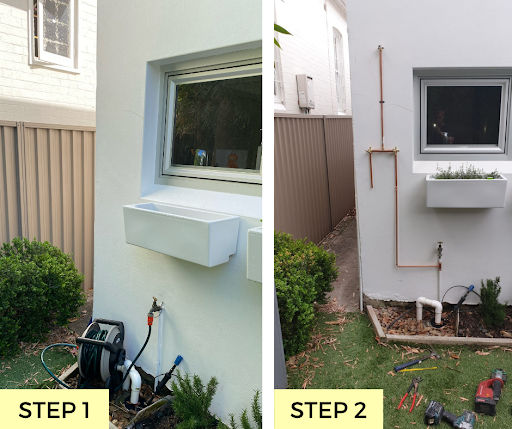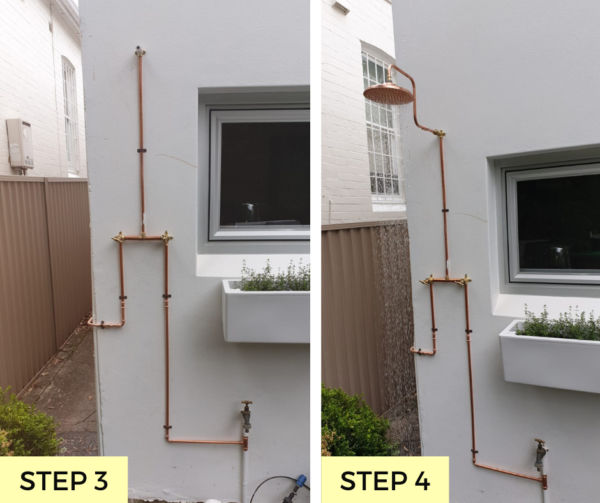 Sydney's Outdoor Shower Installation Experts
Our clients were very pleased with this copper outdoor shower installation completed by the Quintessential Plumbing team! With over 10 years of experience in custom outdoor shower installations we are the experts!
Outdoor showers are gaining popularity in Sydney, we recommend speaking to the experts at Quintessential Plumbing to ensure your outdoor shower is legal and plumbing compliant.
Call Us Today 0404 549 598