Quintessential Plumbing are your local, reliable and licensed hot water plumbers, so if you're looking for a "plumber near you" or Sydney's local hot water plumber, we can ensure we will fix your hot water issue to comply with Australian standards. If your experiencing slow hot water, hot water system leaking, rusting hot water systems, or you have completely run out of hot water our team will be onsite within 2 hours to get it fixed for you.
This homeowner in Bondi was struggling with their hot water, they were losing temperature and the hot water was leaking from a connection. The Bondi property owner called the hot water experts Quintessential Plumbing to assist with their hot water issue and get it resolved.
Our licensed hot water plumber attended Bondi within 2 hours, investigated the hot water tempering valve issue and the faulty plumbing connections. They were not installed to the Australian plumbing standards, due to the faulty connections if this had burst and caused the home to flood it would not be covered under the home warranty
Quintessential Plumbing plumbers are authorised to repair, maintain and install Rheem hot water systems, we are experts in diagnosing hot water issues from installing a tempering valve, fixing faulty hot water connections or installing a brand new system.
Our client in Bondi was very happy with the end result, we replaced her tempering valve and changed all the connections from a flexi hose to new copper piping.
Complications with a flexi hose connection to your hot water system: Not compliant with Australian standards
Home insurance won't cover faulty installations
Potential ability to flood own apartment and home underneath
Licensed plumber did not sign off on workmanship
No warranty offered
Quintessential hot water team completed the following hot water services and repairs:
Installing the new tempering valve, ensuring all aspects of the installation comply with the AS/NZS 3500, codes of hot water practice and local Sydney regulations
Prior to the installation the system is checked to ensure that the system operating conditions fall with recommended operating range and we verify supply temperatures, supply pressures and risk assessment.
Installation of a new tempering valve. This is used to regulate the hot water temperature of mixed hot and cold water when variations occur. All hot water systems in Sydney must have a tempering valve installed to the Australian hot water standards.
The hot water plumber cleaned and removed any debris which may affect the performance and the warranty, as failure to remove this may defect the hot warranty on the tempering valve.
Upon completion of the hot water tempering valve installation, the valve was tested and commissioned in accordance with AS 4032.3
Need Help With Your Hot Rheem Hot Water System?
Nothing beats the feeling of a steaming hot shower in the morning. So when your water runs cold and you need urgent hot water repairs in Sydney, the Quintessential hot water plumber team are ready to help! We are your local hot water plumbers, with all the leading brands such as Rinnai, Rheem and Dux.
Need your hot water system fixed by a Bondi plumber? Here's what to do next if you would like your hot water fixed……We help homeowners like you repair, maintain and solve hot water problems all over Sydney. We are open about sharing hot water tips, tricks and offering the latest technology to have the hot water long lasting.
Click here to arrange an appointment with our hot water team! If you have an emergency or general hot water question, give us a call or fill in the form and we will get back to you on the same day. Quintessential Plumbing pride themselves on fixed pricing solutions, no surprises when the installation is complete, lifetime workmanship warranty, any issues we will come back from free and licensed and insured hot water plumbers who are committed to delivering you the best solution for your home and family needs.


Summary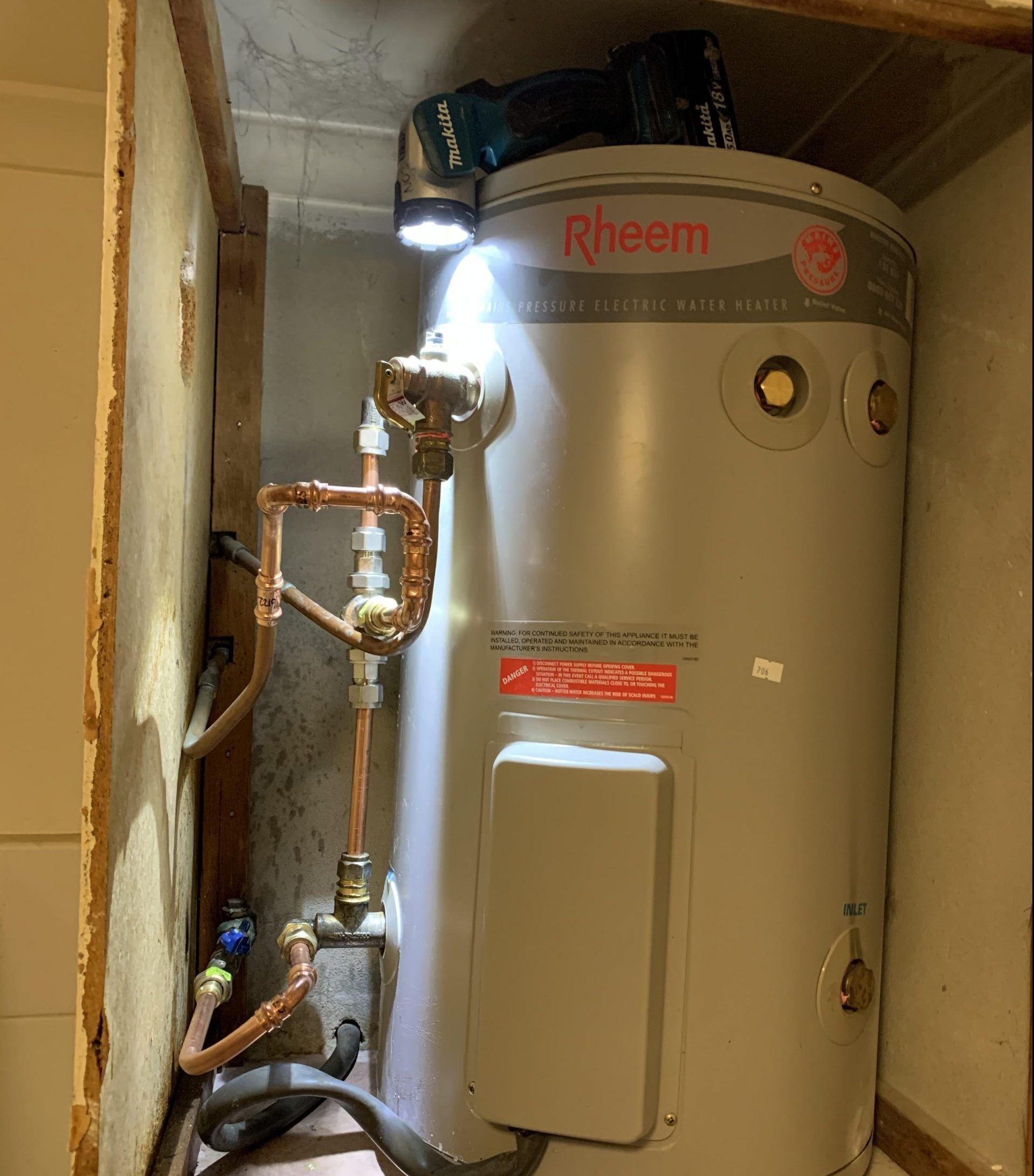 Service Type
Provider Name
Quintessential Plumbing
,
63-69 Bonar Street
,
Arncliffe
,
New South Wales
-
2205
,
Telephone No.0290027385
Area
Description
If your experiencing slow hot water, hot water system leaking or you have completely run out of hot water our team will be onsite to get it fixed for you.