Why Choose Quintessential Plumbing?
It's simple:
We Love People & Plumbing
Lifetime Workmanship Warranty
Totally Dependable
Fixed Pricing
24 / 7 Emergency Response
Reputable Plumbers with over 100 reviews online
$100 off

hot water systems

get job discount
Book online to receive
$50 off
get job discount
Blocked drain services
from $88
get job discount
This week our team has been busy repairing sewers and drainage for clients in Dulwich Hill & Belmore. Our team of licensed plumbers are trained in sewer and blocked drain repairs so if you experience any drainage issues we can help you.
Belmore Drain Repair
The Issue: Slow build up of drainage issues, broken clay pipes causing blockages in the home in Belmore.
The Result
The Quintessential Plumbing team located the blocked drain in Belmore for a client. The team exposed the drainage line in the concrete driveway using a jackhammer, removed all the concrete and exposed the broken pipes.
As you can see in the photos the clay pipe had broken causing blockages in the kitchen and bathroom lines. The team replaced the broken pipe with PVC and installed an easy access inspection opening.
Photos of the Drainage Repair In Belmore:

---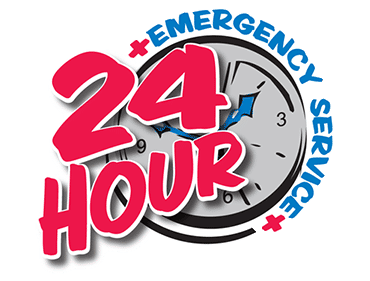 ---
Dulwich Hill Boundary Trap Replacement
Our client in Dulwich Hill has been experiencing ongoing sewer issues for over 1 year now, the clients boundary trap has collapsed causing drainage issues.
What is a boundary trap? It is the pipe that runs from your Sydney property, all the way to the main sewer line, the last pipe plumbers are allowed to access before it becomes a Sydney Waters issue. Boundary traps prevent build up of harmful sewer gases, it is not uncommon for a boundary trap to block up due to unwanted items going to the drain.
The Quintessential Plumbing team located the drain, digging 2 meters down to the boundary, and replacing the broken pipe with PVC pipe. The plumbing team investigated the problem using CCTV and completely replaced the broken pipe and used a high pressure jet machine to clear the blockage.
Our clients were very pleased the boundary trap is now functioning normal, no unwanted smells or drain issues.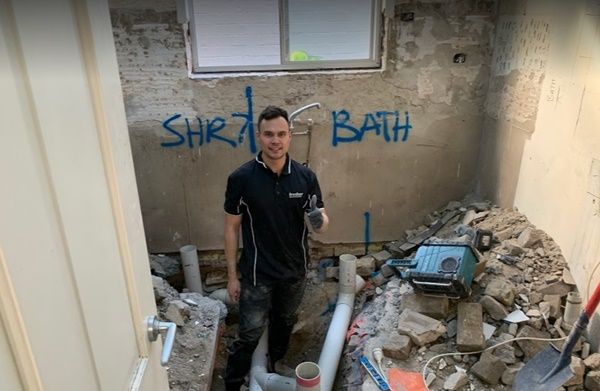 ---
Photos of the Dulwich Hill – Boundary Trap Repair:
For all your pipe Belmore needs, you only can call Quintessential Plumbing to help!
We provide free drainage inspections, a free quote and guarantee the job will be done right the first time. Our lifetime workmanship warranty is important to us, we are Sydney's number 1 choice of plumbers and drainage technicians.
With over 10 years of experience, having helped thousands of customers all throughout Sydney you can ensure we have a great team, knowledgeable tradesman that deliver drain repairs to budget and time.
If you're looking for an inspection or quote on a service or just have some questions about it, please contact us today.
Our number is 0466 549 042 and our email is he[email protected]