Hot Water System Replacement Sydney
Do you require repairs or replacement of your hot water system in Sydney? We are Sydney's plumbing experts, with over 20 years of experience in Hot Water Repairs, Replacement & Installation. Call us right today; we're open 24/7!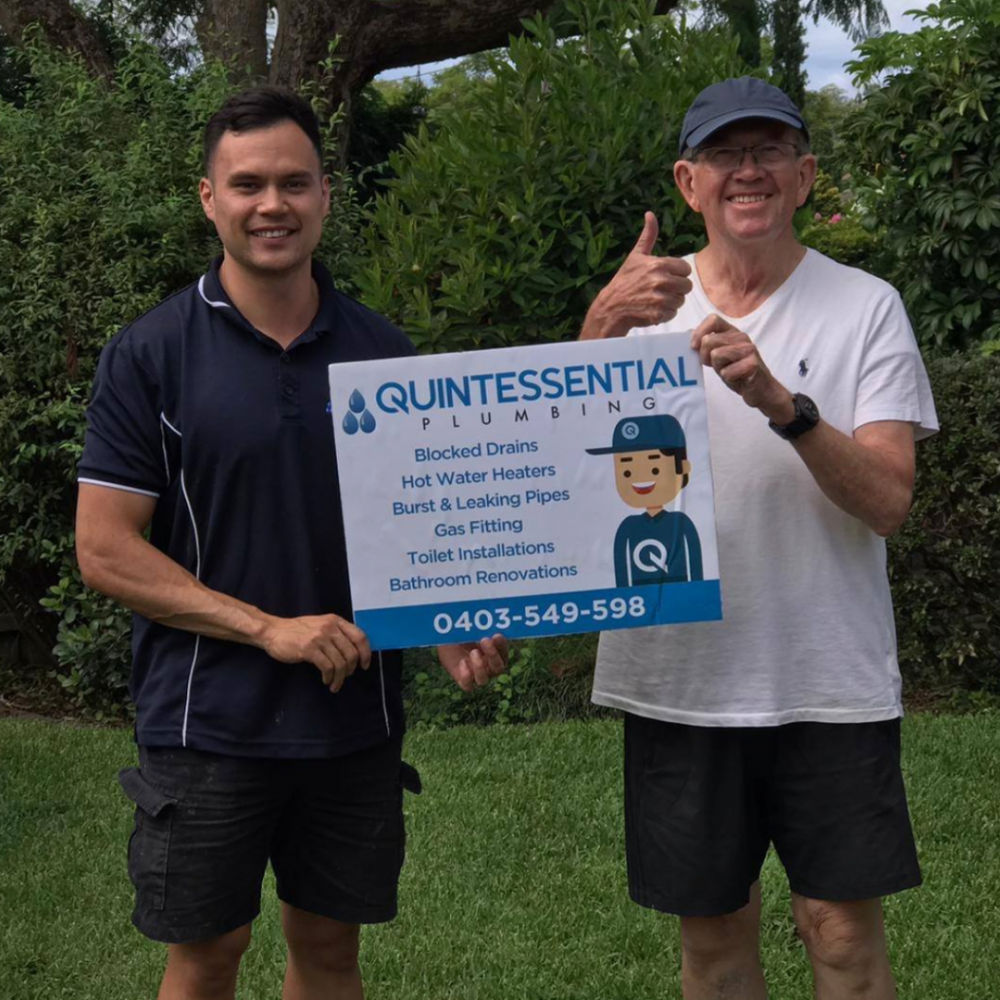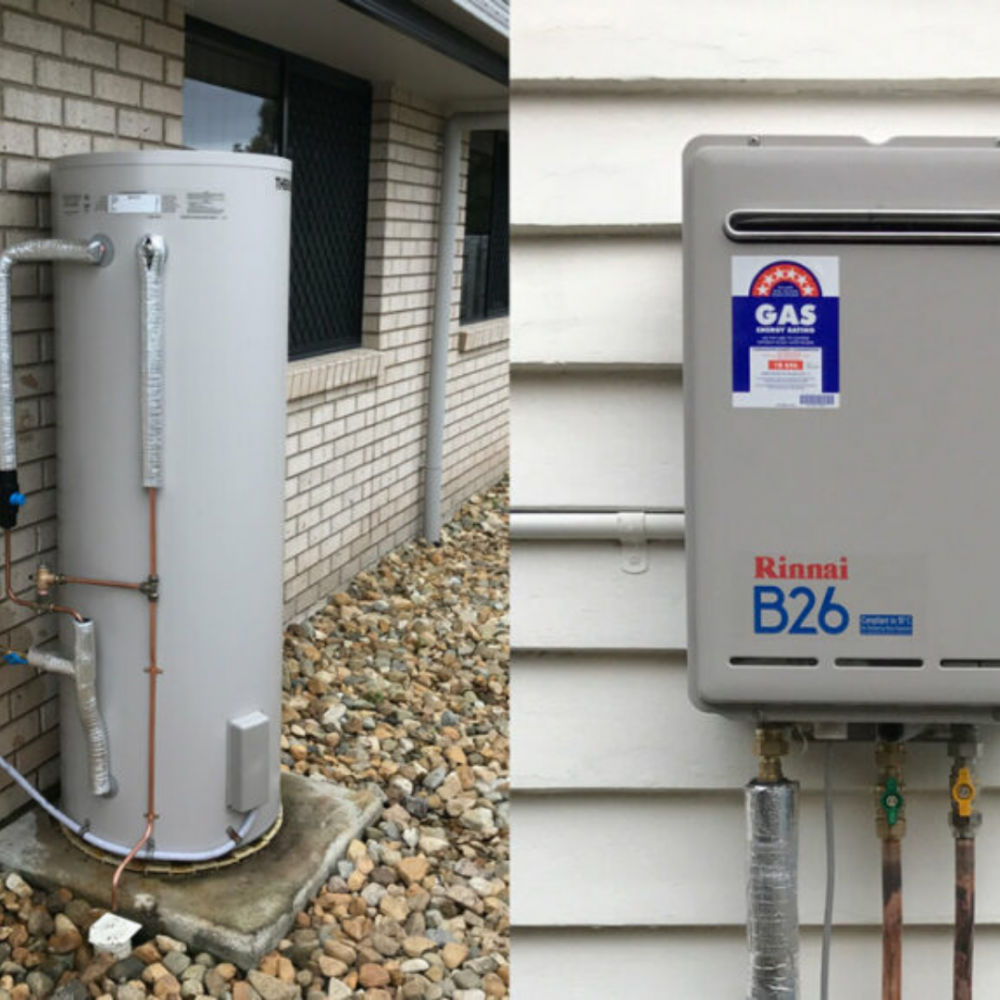 Hot water is a necessity in every home or business, which is why having proper storage systems in place is critical. Heat retention is lost without proper storage, which contributes to higher heating costs. Quintessential Plumbing Sydney offers suitable hot water system storage solutions.
All Hot Water System Installations Electric Hot Water Systems Sydney
An advantage of having an electric hot water storage system on a multi-story property is that you may be able to achieve an exceptional flow rate of water regardless of where the heater is located, whether in the attic or loft area. This can be done even if the water storage system cannot be installed in the property's loft. High-pressure hot water will still be available.
Hot Water Systems Powered by Gas Sydney
Gas hot water systems have a number of advantages as well. One of them is that they are low-maintenance and do not require frequent repairs. Your heating or hot water supply will not be interrupted unexpectedly with a gas hot water system. Long-term hot water is provided by gas hot water systems. The disadvantage of these systems is that their costs will accumulate over time.
Solar Water Heating Systems Sydney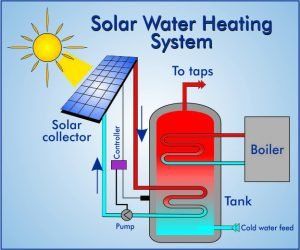 As more people become concerned about the rising cost of energy, a mass exodus is occuring as green / renewable energy becomes our society's mainstay. Solar power systems will cost a little more to install, but the savings will pay for themselves in a few years.
It can be inconvenient for you and your family if you don't have the right hot water storage solution. You will face daily difficulties if you do not have access to hot water.
A heater and a storage module are the most basic components of a solar hot water storage system. The storage module can be in the form of a tank or a cylinder. Solar water heaters are designed to be fuel efficient, which means that over the life of the unit, a homeowner can save up to 70% on the cost of heating water. This figure is particularly impressive when you consider that the investment's actual cost can be recouped in just a few years.
HOT WATER REPAIRS IN SYDNEY
There are few things more inconvenient for Sydney residents than going to take a shower to start the day and discovering that your hot water system is broken – or not working at all – and you don't have access to the on-demand water you expected!
Although most hot water heater repairs should be handled by licenced plumbers (like us here at Quintessential Plumbing Sydney), you can still use this time to diagnose your system and decide whether you're comfortable moving forwards with a DIY hot water tank repair solution.
FEW POINTS REMINDER TO GET STARTED WITH HOT WATER REPAIRS IN SYDNEY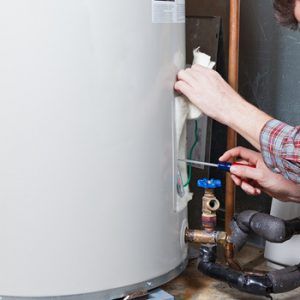 Before attempting any emergency hot water system repairs, turn off your hot water.
When you have a hot water heater in your Sydney home (gas or electric) that isn't working properly, the first thing you should do is turn off the water supply to the heater system.
Any emergency hot water heater repair in Sydney will be stressful, but tinkering with your hot water heater tank without shutting off both of these water supplies will make things even more frustrating and stressful – as well as potentially dangerous.
Independently test critical elements of your hot water heater.
There are a variety of critical elements to look at depending on the type of hot water heater you're dealing with – and the type of hot water system repairs you're considering – to diagnose exactly what you're up against.
To begin, you should investigate the fuel source or heating element of the hot water heater system. If you're dealing with a gas system, make sure you have a constant supply of gas, that there are no leaks, and that your gas heating system isn't broken.
Check the thermostat, the heater element, the wiring, and any other electrical components if you're dealing with an electric heater system to better understand what you're dealing with.
Examine for burnt-out components, leaks, and other visible signs of damage.
Look for burned-out components, leaks, or any other obvious signs of damage during this inspection, and certainly before you tackle any gas hot water heater repairs or electric heater repairs. These are warning signs that something is seriously wrong with your hot water system, and you should start looking for hot water repair services as soon as possible.
It's one thing to fix obvious and simple problem areas as a DIY hot water tank repair project. Attempting an overall repair of a broken, damaged, or shutting down system is something entirely different – and something best left to the professionals.
If you'd like proper hot water system repairs in Sydney performed by genuine experts who know what they're doing, contact our plumbing experts at Quintessential Plumbing Sydney for assistance. You will not be sorry!
When a hot water system can't be repaired, it's time to replace it.
Hot water systems, as we at Quintessential Plumbing Sydney know better than most, need to be replaced on a semi-regular basis – and should be replaced much more frequently than most homeowners realise.
Hot water heaters should be replaced every 8 to 12 years as a general rule in your Sydney home, and if yours is significantly older than that, you'll want to upgrade so that you can take advantage of all that new energy-efficient and on-demand hot water systems have to offer.
To assist you in making this decision, we've highlighted a few questions you should ask yourself before embarking on the hot water unit replacement project.
Have you noticed that your hot water heater has stopped working or is no longer reliable?
This should go without saying, but if your hot water system isn't working or isn't working reliably, it may be time to replace the entire system rather than tinkering and adjusting or repairing and maintaining it.
Only the best plumbers in the area (such as ours) will be able to tell you whether it's better to repair or replace your hot water heater Sydney home. However, if the system continues to fail, it's more likely that you'll want to invest in a full-fledged hot water system replacement rather than putting Band-Aids on a system that will fail sooner rather than later.
Is your hot water system unable to supply the amount of hot water you require on a daily basis?
Another reason why many people replace their hot water units is that they are unable to produce the amount of hot water that a family requires on a daily basis. This has nothing to do with whether or not the system is working reliably.
Nothing is more annoying than taking your last shower of the day and discovering you only have about 30 seconds of hot water before it turns ice cold. Even if your hot water heater is in good working order Sydney home, it may not be able to provide the amount of hot water you require on demand throughout the day. This is a compelling reason to change.
Could a hot water replacement unit help you save a lot of money in Sydney home?
With today's advanced hot water service replacement technology, you can take advantage of new solutions, tools, and energy-saving modules that can save you a lot of money (both upfront as well as over the long haul).
Obviously, you'll want to double-check that your new hot water system was installed correctly, that your plumbing can handle the new unit, and that you'll see the energy savings and increased hot-water capacity that you expected.
You won't have to worry about anything if you choose to work with our Quintessential Plumbing Sydney professionals to get the job done right the first time!
AFFORDABLE AND RELIABLE HOT WATER HEATER REPAIR AND REPLACEMENT IN SYDNEY
Hot water heaters usually fail when you least expect it and at the worst possible time. We are all aware that hot water is an absolute necessity in every home, without which life becomes exceedingly difficult. We absolutely do not want to put you or your family in financial jeopardy as a result of your hot water heater failure.
Quintessential Plumbing Sydney will never let you down, and it is for this reason that we are quickly becoming a household brand in Australia.
Call us to make an appointment for hot water repairs or replacements. If you require hot water replacement, our professional and qualified plumber will take you through the process.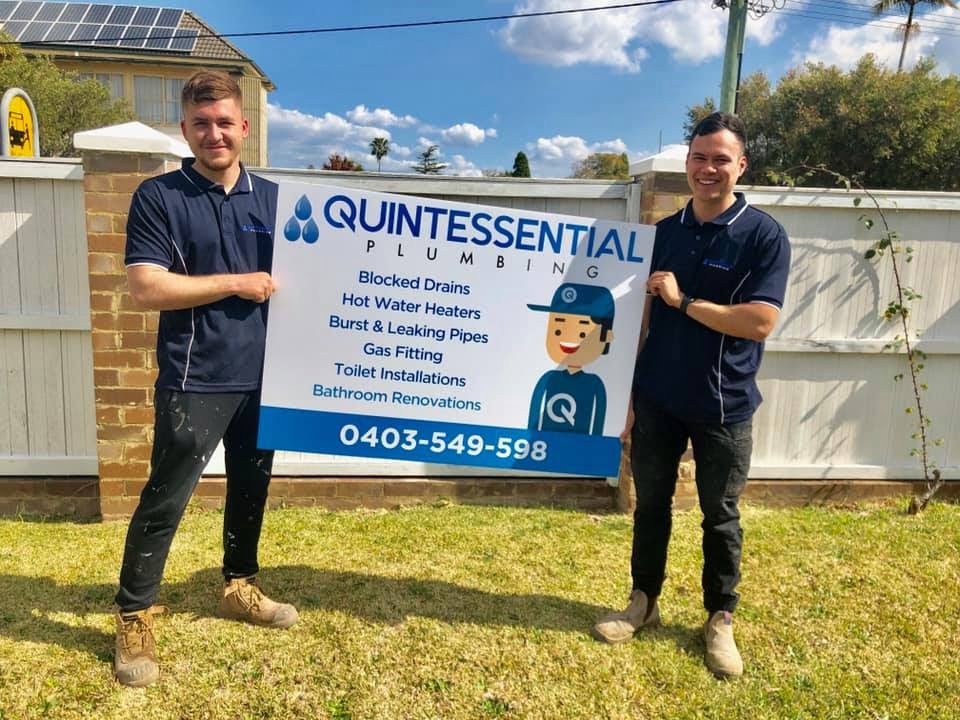 WE'RE ALWAYS READY TO HELP IN SYDNEY!
FREQUENTLY ASKED QUESTIONS ABOUT HOT WATER REPLACEMENT SYDNEY
How long should a hot water system last?
Two types of hot water systems exist:
Continuous — They have no storage tanks and can heat water on demand, hence they are also known as quick hot water heaters. They can endure for twenty years.
Storage – The warm water is kept in tanks. Over time, tank-based hot water systems are susceptible to corrosion, leakage, and heating element failure. Manufacturers often provide 5-10 year tank guarantees, and the average lifespan of storage hot water systems is approximately 10 years.
How much does it cost to install a new hot water system?
In Australia, the cost of installing a new hot water system ranges from $200 to $600. However, this is only true if you're replacing an existing hot water system with one of the same type, and it doesn't take into consideration the cost of the water heater unit itself.
How long does it take to install a water heater?
A licenced plumber should be able to complete the process in 2-3 hours if there are no concerns or complications. What to expect while buying and installing a new water heater is outlined below.
What is the cheapest hot water system to run?
A solar hot water system might be the most efficient and cost-effective option for most families. If that isn't an option, consider the following alternatives. Small family of 1–2 people: Small gas storage hot water system or continuous flow hot water system (gas or electric).
How to choose the best hot water system?
Heating method, storage or continuous flow, size, cost, and energy efficiency are the five basic criteria. Each of these variables influences energy consumption and utility costs. The easier it is to compare different models, the more you comprehend each one.
Can I change the location of my hot water heater?
Rerouting natural gas and water lines from the old placement of the water heater to its new location within your home may require the services of a specialist. When calculating the costs of transferring your water heater, consider the additional cost of repiping.
Is it cheaper to run gas or electrive?
Natural gas is generally less expensive than electricity, so a gas furnace will save you money on your Sydney home utility bills.
Because there are fewer mechanical parts involved in the conversion of fuel to heat, electrical furnaces are often quieter than gas furnaces.
How quickly can I have my hot water heater installed?
In about three hours, a qualified plumber should be able to remove your old water heater and replace it with a new one. This time limit is based on typical circumstances and the absence of any unforeseen complications.
Can you dispose of our existing hot water tank?
Contact your local landfill if you can't find a recycling centre. Water heaters are frequently accepted and disposed of for a price. They occasionally have a recycling programme. Of course, you should always try alternative options first.
WHAT OUR CUSTOMERS SAY ABOUT US