Dux Hot Water Systems – Supply, installation, service and repair
Do you need plumbing services for Dux Hot Water Systems repair or installation? We are Sydney's plumbing experts, with over 20 years of experience in Dux Hot Water Systems repair or installation Service. Call us right today; we're open 24/7!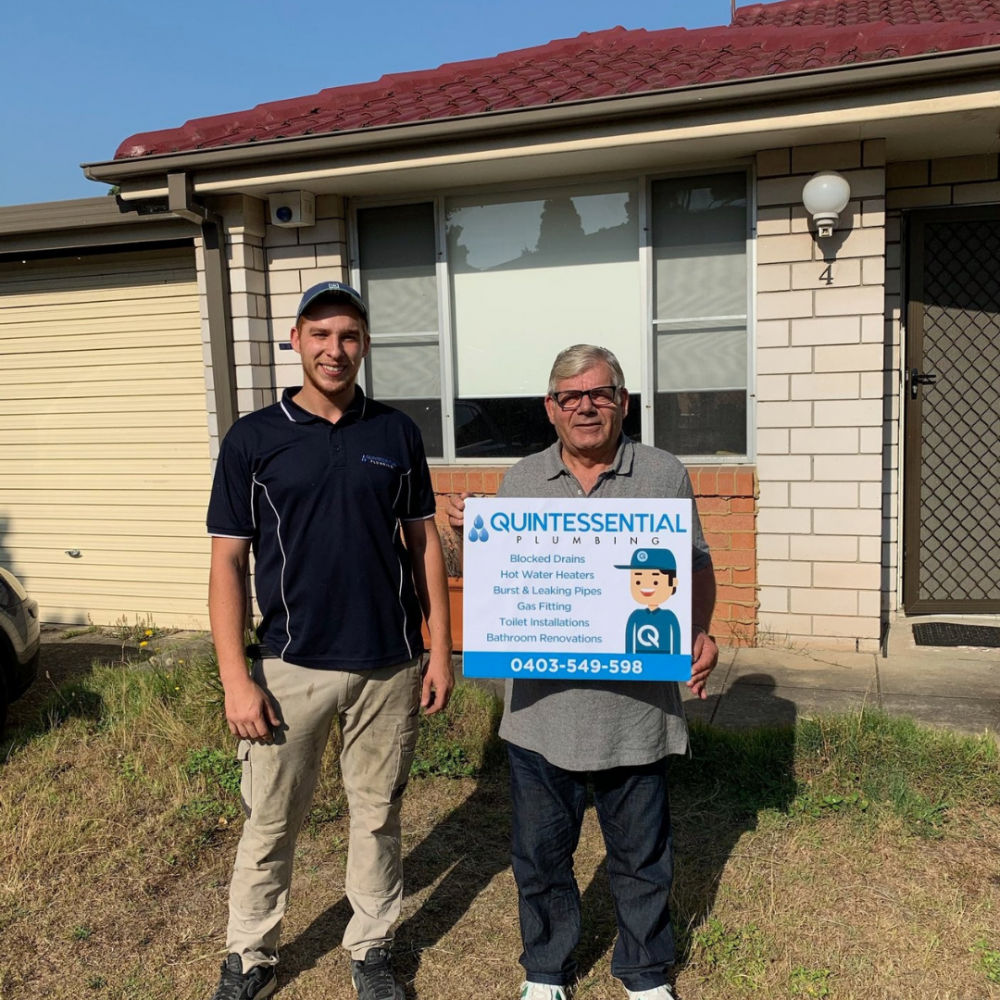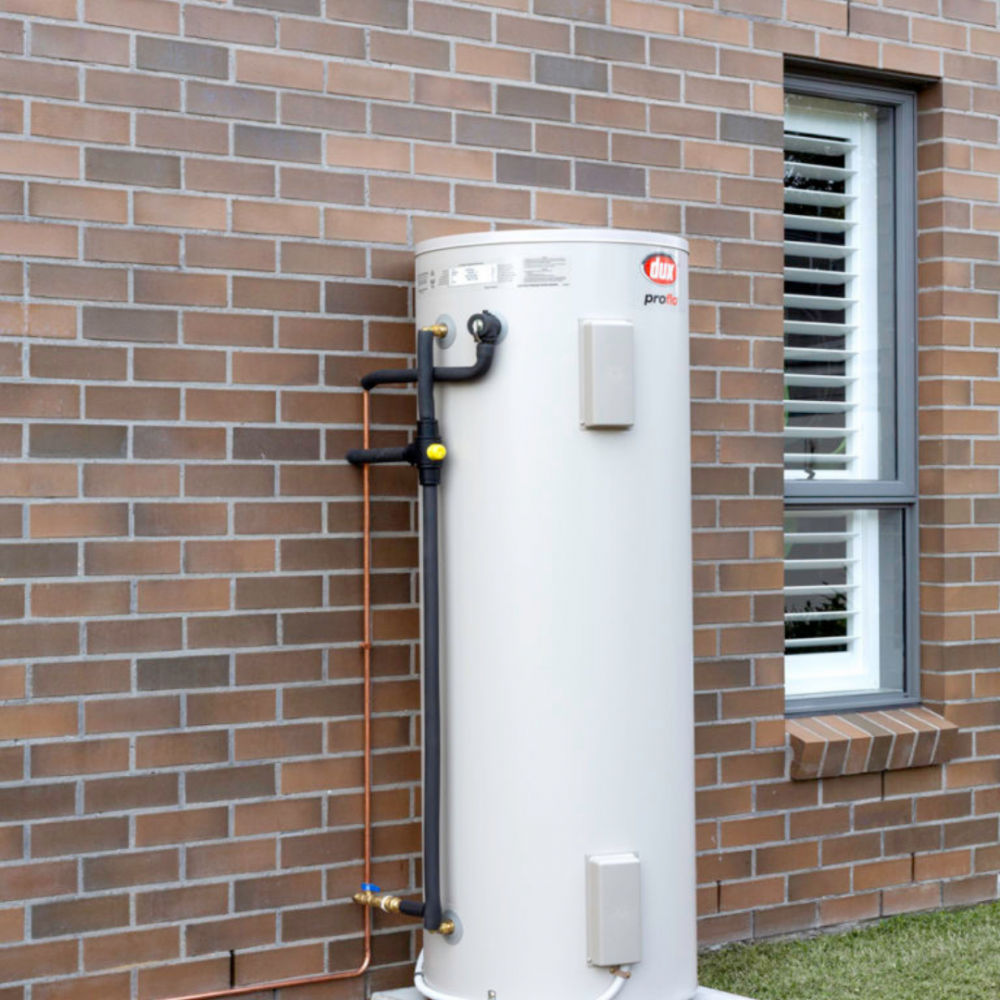 DUX HOT WATER SYSTEMS SYDNEY INSTALLATION AND REPAIR
Quintessential Plumbing Sydney is a partner of Dux Hot Water Systems, which means that we can supply and install Dux hot water systems at a competitive price. Our expert plumbers can also perform routine maintenance on your Dux system as well as repairs if necessary. Because we have more than ten years of experience in the installation, service, and repair of Dux products, we bring a wealth of knowledge to any Dux hot water system installation or repair job in your Sydney home.
BENEFITS OF USING DUX HOT WATER SYSTEM IN YOUR SYDNEY HOME
Dux Hot Water Systems Come in a Variety of Designs in Sydney
Dux hot water systems are manufactured in accordance with a company production system that has been approved for quality. This results in a higher-quality water heater for Dux purchasers, who will benefit from continuous hot water for all of their needs that is both safe and cost-effective.
Systems for storing hot water in a gas tank in Sydney
These systems generate heat by heating the water contained within the tank with a burner located beneath the tank. During operation, a pilot light is continuously illuminated in order to ignite the burner if the water temperature falls below a certain threshold in your Sydney home.
Electric-storage-heaters in Sydney
Systems for storing hot water in electric batteries
It is possible to keep the water in these systems hot because of elements that heat up when the water reaches a specific temperature. The water in most storage heaters is kept at a temperature of no more than 60°C. This is done in order to prevent the growth of bacteria in your Sydney home.
Continuous-flow in Sydney
Continual Flow of Information Systems for generating hot water
Water is heated by these systems as it travels through a "S" bend on its way into the home. They are tankless systems that draw water directly from the city's water supply or from water tanks on the premises. When it is no longer necessary, the heating is turned off in your Sydney home.
Heat-pump in Sydney
Thermoelectricity (heat pump) Systems for generating hot water
These systems can be used in conjunction with solar panels, which can be either built in or mounted on the building. The Dux Airoheat, on the other hand, is a revolutionary system that heats the water in the tank by circulating air and refrigerant through it.
Dux Condensing Hot Water Heaters
Dux condensing water heaters are gas-powered appliances that use the same water heating process as standard models. With condensing and energy-efficient water heaters, the heat of the flue gases is returned back and utilised for pre-heating of the incoming cold water, resulting in less heat-energy squandered. Dux condensing water heaters achieve ultra-efficiency by removing heat from the burning fuel while chilling the combustion products. This results in lower venting usage.
WHAT IS THE OPERATION OF DUX HOT WATER SYSTEMS IN YOUR SYDNEY HOME?
The most important thing to consider when purchasing a new hot water system is whether or not it will meet your needs now as well as in the future. This includes things like family growth and unexpected visitors. Dux is constantly innovating and improving their hot water systems, making them better and better for their customers. There is a Dux hot water system to meet the needs of every household. Please feel free to watch the videos below to learn more about how they work in your Sydney home.
Dux hot water systems are being installed at this time. We have been installing, servicing, and on occasion repairing these systems for more than ten years, and we are well-versed in their operation. When Quintessential Plumbing Sydney installs your new hot water system, we bring a wealth of knowledge about Dux products with us to share with you. In addition, while we are there, we will be able to answer any questions you may have about your new system.

WE ARE DUX HOT WATER SPECIALISTS ARE AVAILABLE TO ASSIST YOU IN YOUR SYDNEY HOME
In order to obtain a new hot water system or a new Dux hot water system in your Sydney home, please contact us. Alternatively, you can fill out our online booking form and one of our friendly staff members will contact you as soon as possible.
Call Quintessential Plumbing Sydney right now to schedule a same-day service.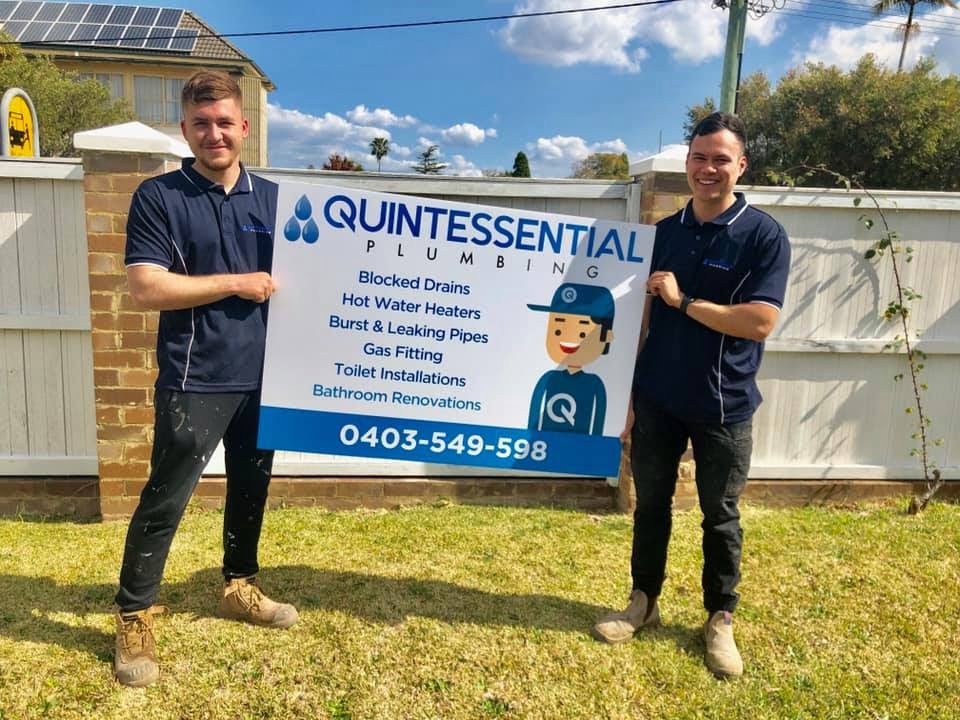 WE'RE ALWAYS READY TO HELP IN SYDNEY!
FREQUENTLY ASKED QUESTIONS ABOUT DUX HOT WATER HEATER SYDNEY
Can you install a Dux hot water heater yourself?
Even though it might be tempting to try to fix your home's water heater on your own, it's best to get help from a professional plumber and electrician. So, the best way to get the job done right the first time is to hire a plumber with experience and a good track record, like Sydney Plumbing.
How long do Dux hot water systems last?
An electric hot water system should last between 10 and 15 years on average.
Is Dux an Australian company?
Since 1915, Dux has been a well-known Australian brand. The Dux range has gone through constant research and development, which has led to many improvements in how well and how long water heaters last.
How do you drain a Dux hot water system?
The first step is to switch off the tank's electricity and water supply, then drain the water by running a tap or opening the tank's drain valve.
How long does it take to install a water heater?
A licenced plumber should be able to complete the process in 2-3 hours if there are no concerns or complications. What to expect when purchasing and installing a new water heater
What is the cheapest hot water system to run?
A solar hot water system might be the most efficient and cost-effective option for most families. If that isn't a possibility, here are some alternatives. Small family (1–2 people): Continuous flow (gas or electric) hot water system or small gas storage hot water system
How to choose the best hot water system?
Most homes can get the most out of and spend the least on a solar hot water system. If that doesn't work, here are some other ideas. Small family (one to two people): Continuous flow gas or electric hot water system or small gas hot water storage system.
Can I change the location of my hot water heater?
Professional help may be needed to move the natural gas and water lines from where the water heater is now to where it will be in your home. When figuring out how much it will cost to move your water heater, you should add in the cost of re-piping.
How quickly can I have my Dux heater installed?
Installation usually takes between 4 and 8 hours, depending on how hard the job is. 
Can you dispose of our existing hot water tank?
If you can't find a place to recycle, call your local landfill. Most of the time, they will take water heaters and pay to get rid of them. Sometimes they have a programme for recycling. Of course, you should always try other things first.
WHAT OUR CUSTOMERS SAY ABOUT US